Barrack Street might not come to mind immediately when considering dinner options in the city, but with lots of new residents and some serious reinvigoration going on, there's plenty of reasons to love Perth's up and coming inner east. Main Street Ryu is just one of those reasons.
While this place may have caught your eye with their delicious tempura-fried nori Japanese tacos, there's far more to them than that. Let's start with the Neo-Tokyo vibe: it's suitable for kicking off a night out in the city, with low lights, funky fit-out, bangin' tunes and a bit of Barrack Street grunge well and truly establishing that modern Izakaya feel. Seriously, there aren't many places you can enjoy really good sashimi right alongside a sour cocktail and some of Destiny's Child's greatest hits, but you can here.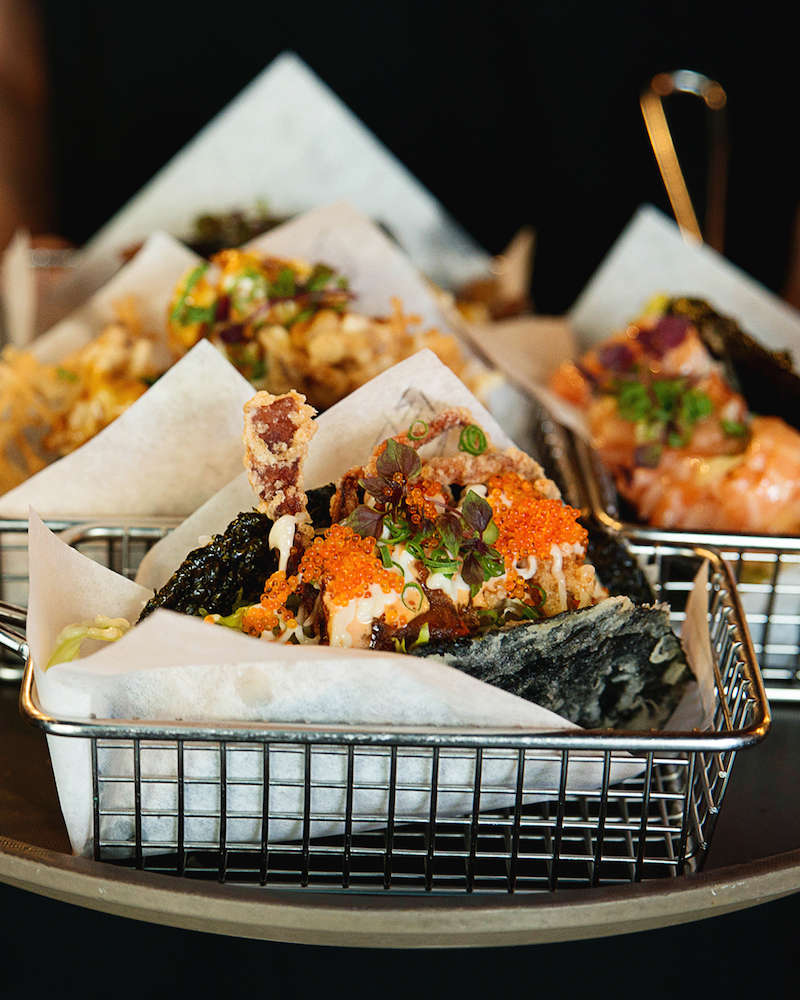 While we can't vouch that the music will always be the same, Main Street's menu is a pretty sure thing. If you head in on a week night, you can make the most of their seriously epic weeknight deal for four—and by make the most of it, we mean attempt to finish it. From sashimi, to those aforementioned nori tacos (the salmon and beef options are insane), to squid karaage, crispy pork belly and miso fish, the super dinner is well-worth your belly-space and won't set you back a fortune.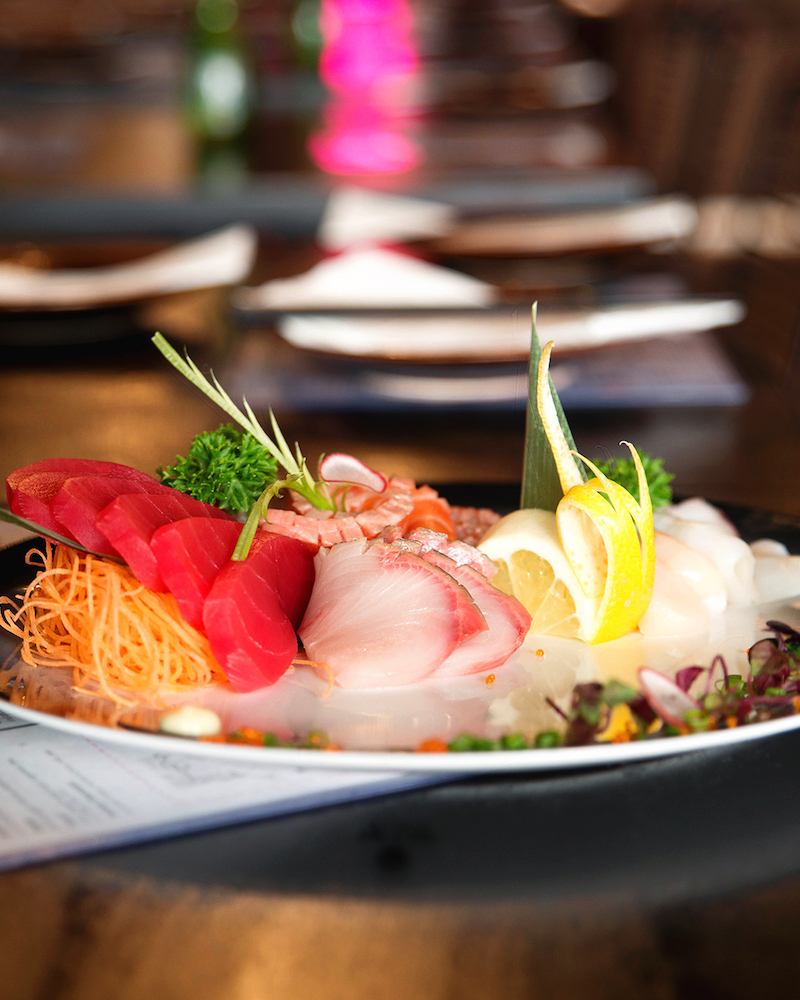 The sashimi alone is worth coming for—an order of the large plate will bring you enough salmon, tuna, octopus, squid and scallop for four to share. As for the tacos, choose from soft shell crab, salmon with avocado and yuzu, beef brisket with kewpie mayo and teriyaki glaze, or a shroom filling for your veggie fix. Other winners you might want to throw in include the karaage sliders (fried chicken, kewpie, slaw and brioche), karubi ribs with sticky ganjang and the always-good pork gyoza. They've even got something called 'Volcano Ramen' on the menu which comes packed with seafood and your choice of 'disaster level'—rated from 'chicken', to 'human', 'dragon' or 'hell'. Choose carefully.
Otherwise, load your table up with sushi and their very popular Buta Kakuni—that is, slow roasted crispy skin pork belly, served with chilli miso caramel and pickled kale. It's lip-lickin' good.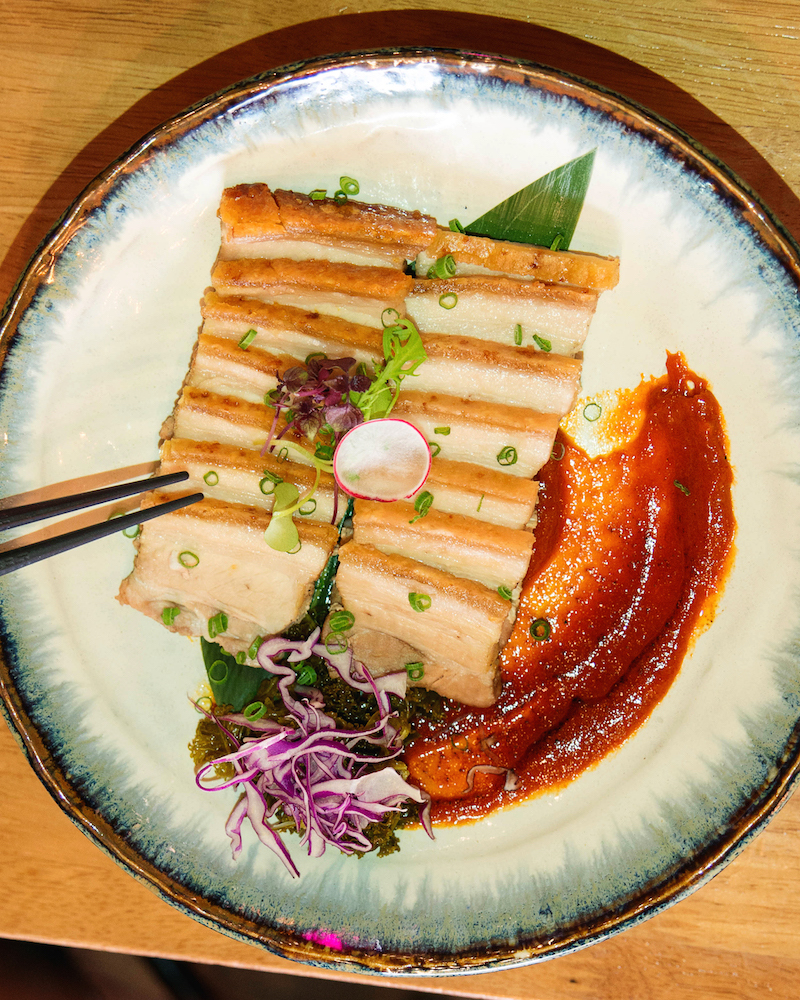 Whatever you do, don't forget to order a few cocktails and pair everything with a well-selected sake. The Chun-Li is refreshing and floral, the Yakuza Sour appropriately eye-twinging, and the Himiko's Chocolatini tantalising (it involves oreo). The very enthusiastic team will happily help you choose a sake to your liking—we recommend the Katsuyama Tokubetsu Junmai—it provides the perfect balance for your palate throughout the meal, and comes in a very cute little 300ml bottle.
Whether you just want a couple of tacos and some sake or you're planning on settling in for a feast, Main Street Ryu should definitely be on your Japanese cuisine hit-list. To top it all off, the place is just a hop, skip and a jump away from some of Perth's best bars and clubs (the brand new QT rooftop and Lucy's Love Shack, to name a few).

Image credit: Nancy Hanna