It feels like we've been banging on about the-magical-bar-that-connected-the-CBD-and-Northbridge-for-the-first-time-in-100-years ever since it opened late last year, and maybe that's because we have been. But to tell you the truth, we're not going to stop for a while yet, because we're a bit obsessed with new Perth pub Market Grounds.
First of all, Market Grounds is stunning. Every single area of this huge pub has been styled perfectly, and that's no small feat considering the space has been divided into a dining area, mezzanine, main bar, sunken lounge AND garden bar!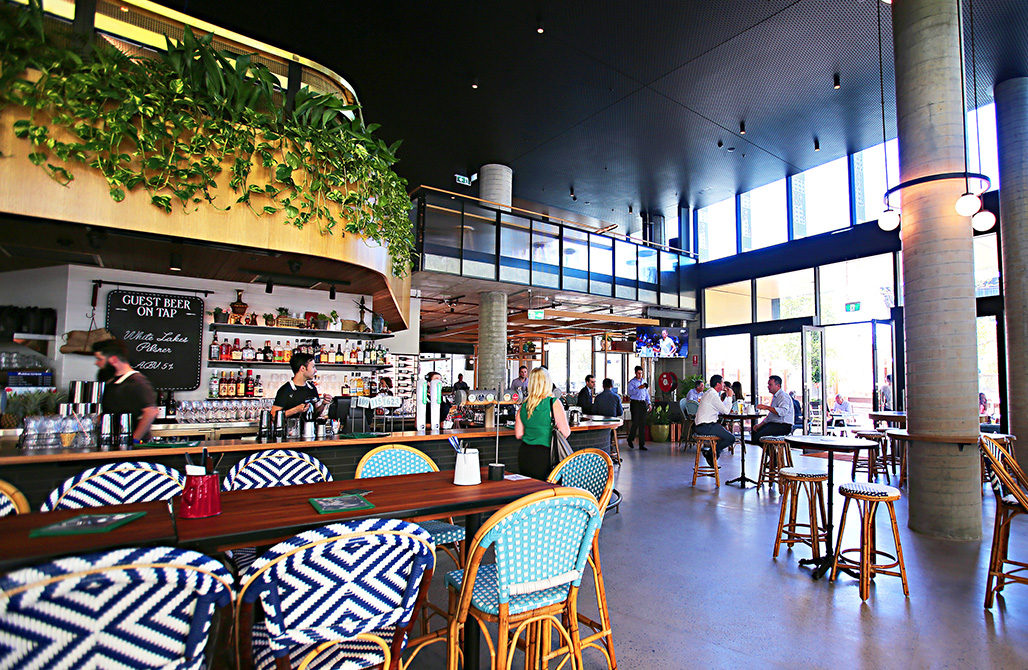 But this place has more than just looks going for it. The drinks list gets an A+ from us, and the bombe Alaska is worth going for alone. But let's start from the top.
Arriving for lunch recently, we took our seat in the beautifully lit dining room (helloooo perfect Insta pics) and ordered a couple of cocktails. We were lucky enough to get our hands on the limited edition pavlova cocktail (don't say we didn't tell you about it) and a couple of spritzes and can confidently say that we'll be back for the avo splash—yes, it's an avocado cocktail!—and the bloody beetroot one day when we need to kick a hangover quick smart.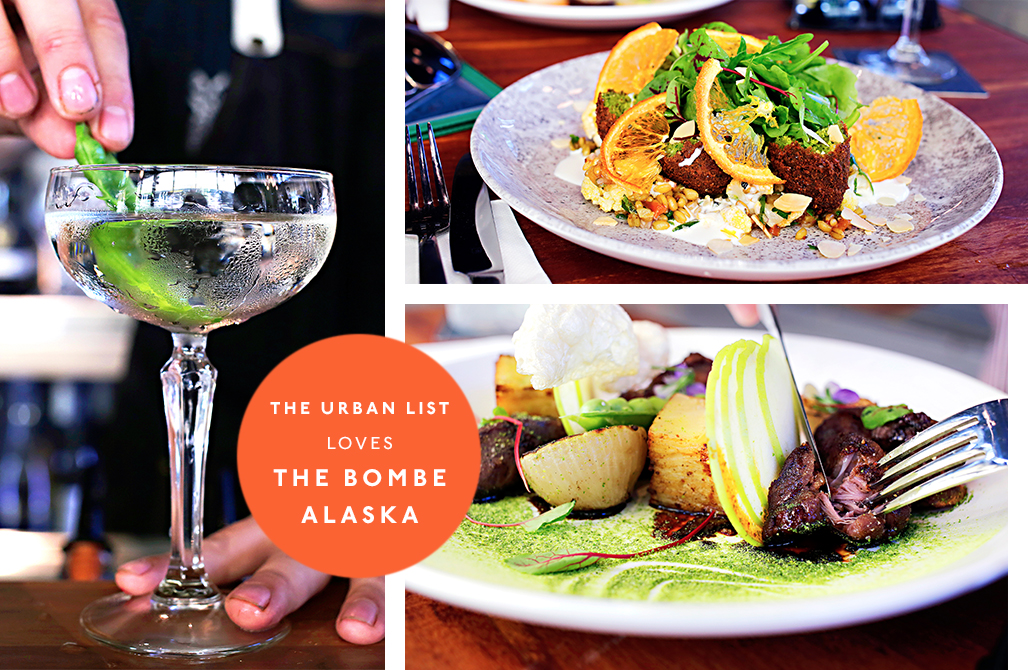 After a quick browse through the menu we knew we wouldn't be able to decide what to order so we asked the team for some tips and were not disappointed.
Starting with some of the most delicious freshly baked bread as well as the fennel lavosh and Turkish bread, this is one time when it's almost worth filling up on the bread—it's just that good! But try and save some room, because the mains are so gosh darn delicious you'll be rolling out of there either way.
The dry aged tomahawk ribeye was truly a thing of beauty, and that's coming from someone who isn't a big steak person. If you're into your meat, this is an absolute must—just take someone to share it with because it's huge!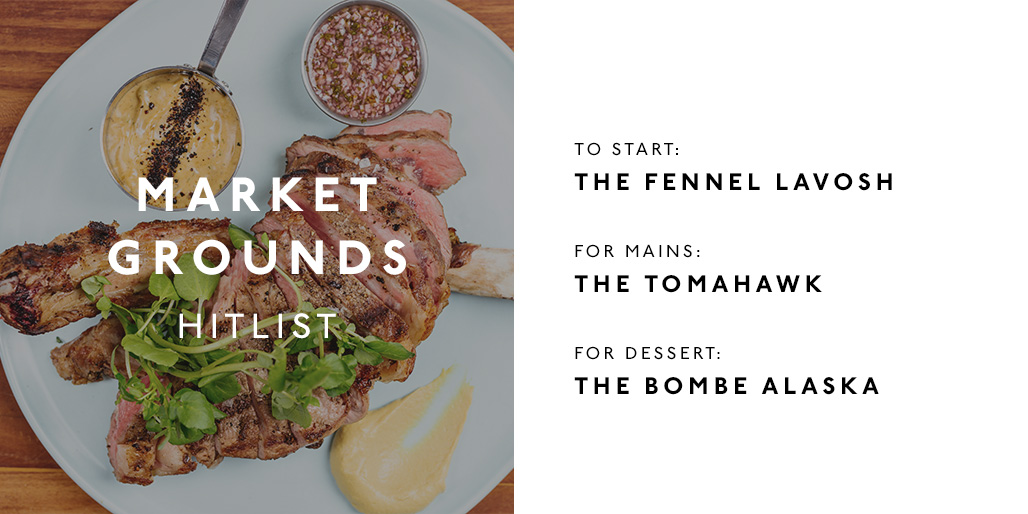 If you're more of a fish person, the charred squid with avo and the sashimi are both absolutely delicious and if you want some greenery to balance things out, order the cracked farro with falafel and cauliflower and tahini yoghurt cheese—you won't regret it. The fire roasted pumpkin with mint feta and wild rice is also a winner, and we'll certainly be back to try the mushroom medley.
After all that, we still had room for dessert—because we always have room for dessert. The bombe Alaska really is the stuff dreams are made of. It's huge, so it would probably be reasonable to get that to share between three or four of you, but we're not reasonable humans, so we also got the Valrhona chocolate tart and let's just say we didn't regret it one little bit.
Even if you just go for a drink, take a look at the bar menu because the food is truly unmissable.

Image credit: Elle Borgward and Market Grounds