COVID wasn't fun for many people, but it hit a few industries particularly hard and it seriously messed with market vendors' schedules. Perth creatives and makers were forced to forego their regular market stalls and while some of them jumped online, it was pretty tough for a while there.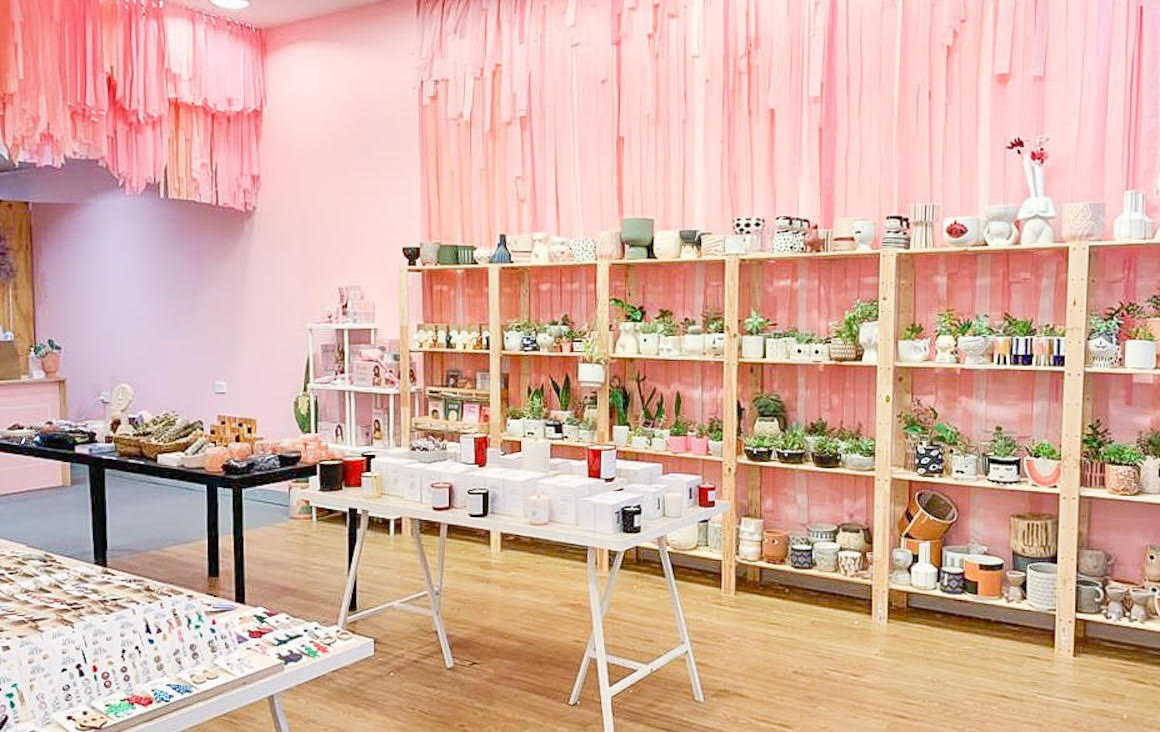 But now that Perth is just about back in full swing, The Market Hub has returned to help these guys get back on their feet and help the people of Perth shop local this Christmas. Understanding that most creatives and small business owners couldn't justify the costs of setting up their own bricks and mortar stores in a major shopping centre (the pop-up is inside Westfield Innaloo), founder Yasmin Walter set it up so that vendors could pay for a portion of the space and staff fees. The best bit is that they keep 100% of their sales, so there really is just that one up-front fee to worry about.
You'll be able to shop everything from indoor plants, candles and crystals to jewellery, fashion, homewares and even some handmade choccies.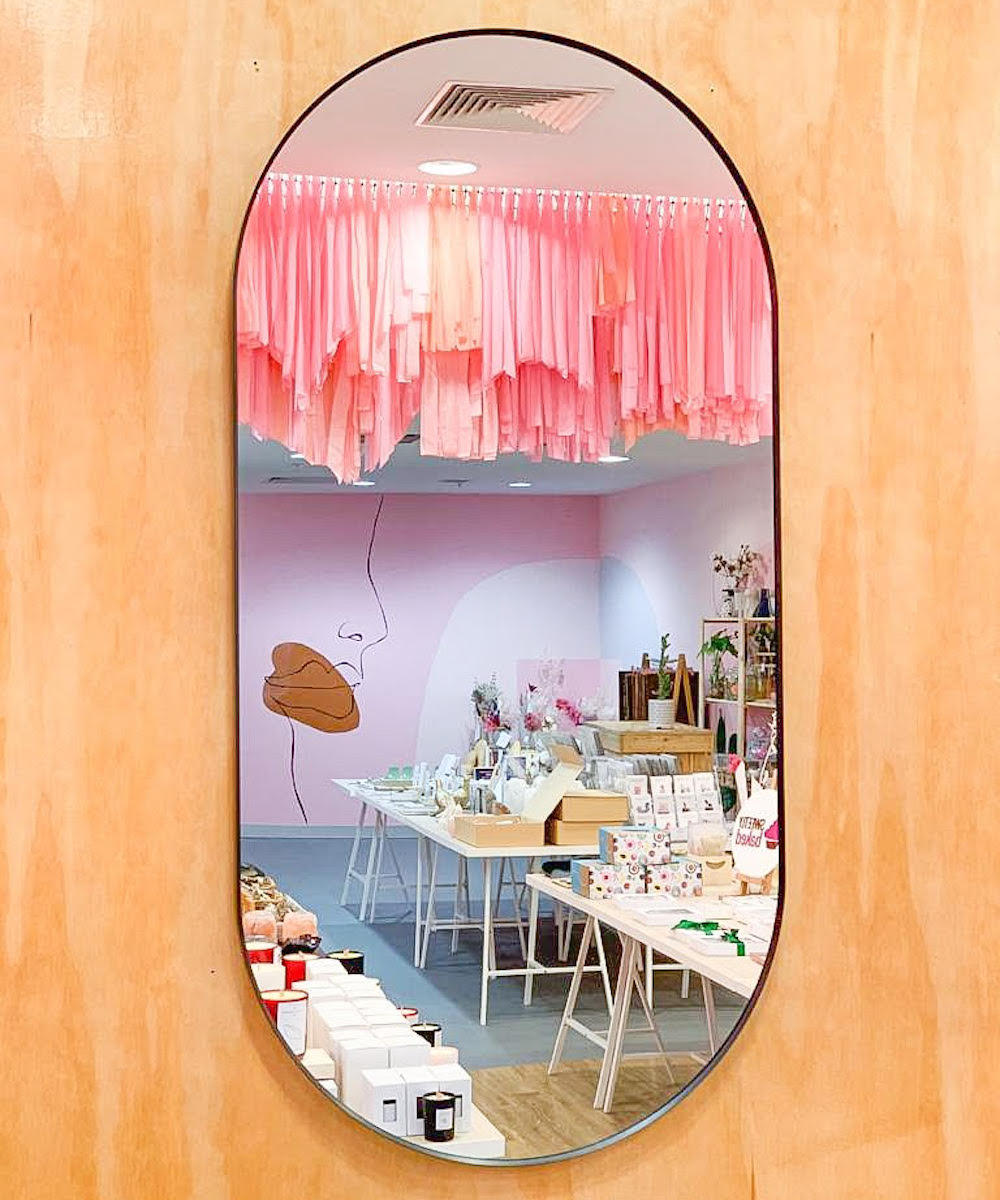 But the best part is the shop's interior which is an Instagrammer's dream. It's pink all over with pink walls, a pink tassel wall and even a pink hand sanitiser so you can keep your germs to yourself.
Open every day of the week, you'll want to add this to your Christmas shopping list stat.
Looking for more homewares? Check out the best homewares shops in Perth.
Image credit: Supplied