If you find yourself in Boston and you don't stay in a classic brownstone, are you even really in Boston? Exactly. So, if you, like us, choose your hotel based on character, with a whole lot of luxury thrown in, then you're going to love our latest discovery.
Introducing No.284 Guest House. This revamped, luxury boutique hotel opened in early 2018 and you better believe we happily took this property for a test drive. No.284 sits on the most quintessential Boston Back Bay street imaginable, cue visions of tree-lined boulevards, joggers and dogs aplenty.
Commonwealth Street was actually based off the boulevards of Paris and it's fair to say they've nailed it. Originally built in 1880, many people have called the building home, but thanks to a year-long restoration we have the hotel we know today.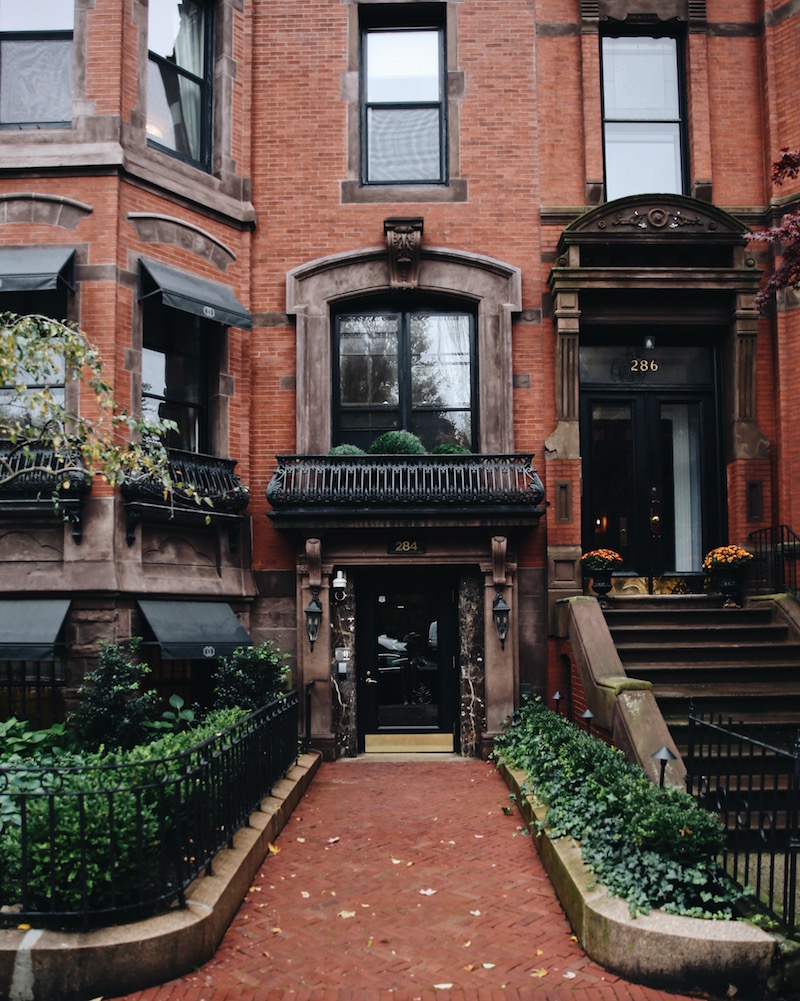 From the moment you check in you'll notice the curated artwork that lines the walls throughout the property. We're not talking any old artwork, there's a Picasso in the foyer. The 23 luxury rooms are lined with 43 works of art that date back 130 years (the same age as the property) with American Impressionism on the lower floors, through to an Andy Warhol in the penthouse.
In addition to pretty much staying in an art gallery, we have to draw your attention (and your stomach) to the continental breakfast each morning, in-room coffee machines (it's the little touches to make you feel at home), and the afternoon tea that magically appears each day for you to enjoy in their outdoor courtyard. There is also a library for the colder Boston months.
The area of Boston Back Bay is the only purposefully laid out area of the city, meaning the streets run straight and it's easy for even the most novice traveller to find their way around. No.284 sits just back from the famous Newbury Street, filled with restaurants, coffee shops and boutiques aplenty. It's also only a 20 minute walk to Fenway Park, home of the Boston Red Socks, in one direction; and a 20-minute walk in the opposite direction to Boston Common and the beginning of the famed Freedom Trail. And let's not forget one of the top jazz clubs in the world, The Beehive, again only a 20-minute walk away (we're sensing a theme here).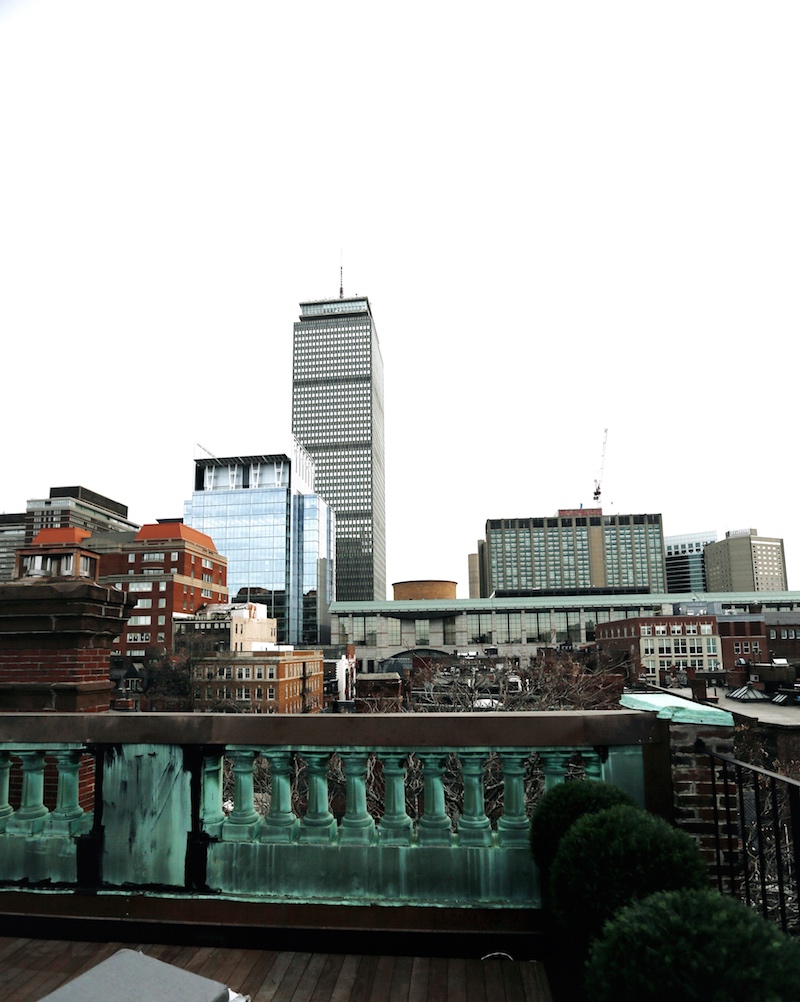 No.284 provides such a seamless experience, that you can only imagine how much work goes on behind the scenes to get it oh-so-right. Make sure you leave yourself ample time to stroll up and down Commonwealth Street with a coffee in hand, because you'll want to pretend this is your life now, if only for a minute.
Heading to New York next? Here's your number one guide to eating and drinking in New York City.
Image credit: No.284 Guest House