If you're feeling the heat, then it's time for some serious, splashy fun. Last month, a thrilling new six-storey waterslide tower finally opened at Perth's Outback Splash.
Overlooking the park's ground-level attractions, the new tower features almost half a kilometre (489 metres) of state-of-the-art fibreglass waterslides.
There are two raft slides ('The Wall' and 'Blackout'), an enclosed golden speed slide ('Gold Rush') and if that doesn't get your adrenaline pumping, there's also Western Australia's fastest body slide. Aptly named 'The Wedgie', the body slide lets riders plunge downward at speeds of up to 75km/hour. (We suggest you wear a very, um, secure swimsuit for that last one.)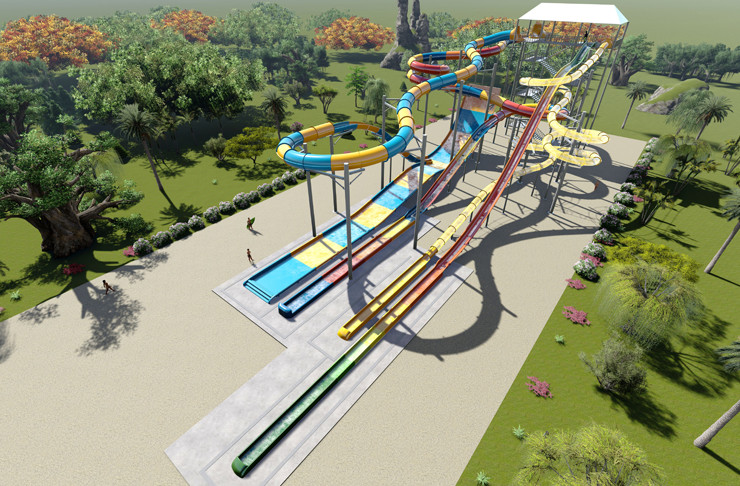 You'll also be glad to know the new slide tower has been custom engineered with shade in mind. Towering more than 20 metres in the air, is a solid roof to keep you in almost full shade all day. That doesn't mean you should skip the sunscreen, though.
The new waterslide has officially been open as of Wednesday, 20 November at Perth's Outback Splash. See you there.
The Details
What: New Six-Storey Waterslide Tower
When: Now open
Where: Perth's Outback Splash, 1635 Neaves Rd, Bullsbrook
For more info, click here.
Speaking of fun things, have you heard the world's largest inflatable bouncy castle is coming to Perth?
Image credit: Unsplash