Enjoying a few brews at the local pub has to be one of the great Aussie traditions, dating back to way back when. It's a place of gathering and community; somewhere you can come together with friends and take a break from the occasionally monotonous routine of day-to-day life. And so when we heard a new neighbourhood pub was coming to the shady suburb of Applecross, backed by Perth hospitality geniuses Miles Hull and Clint Nolan, we got pretty excited.
Their new venture is the Quarter Acre Hotel, located in the Riseley Street shopping precinct just off Canning Highway, and is something of a hidden oasis waiting to be discovered behind the high walls that surround it. It's got that classic Perth pub feel, but with a slightly retro-meets-contemporary twist; a throwback to days gone by when the great Aussie dream was to own a quarter acre (hence the name).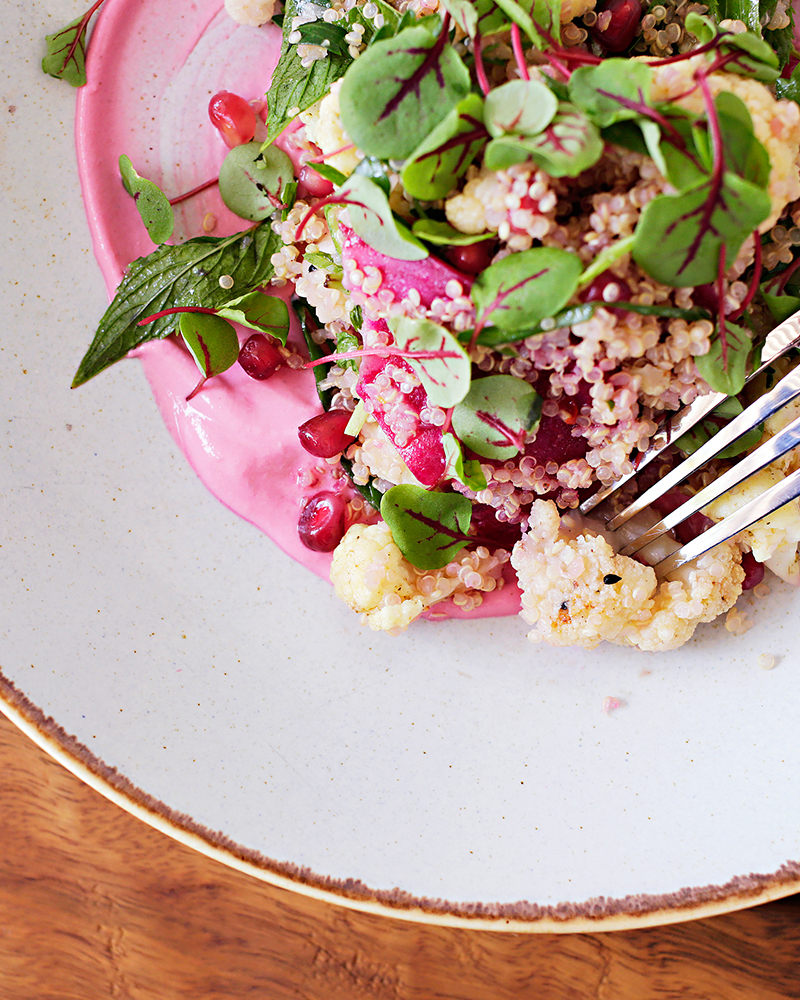 The breezy beer garden takes on an almost European beachside vibe, with brightly coloured umbrellas, white rendered walls, and lots of leafy greenery. It's dog-friendly, so your pup can chill right alongside you and your mates.
Inside the fit-out is clean and simple; airy but intimate, with lots of timber and soft curved lines drawing your eyes out towards the garden. The bar is well stocked with plenty of Australian wines, and there's a great selection of craft beers to choose from, both on tap and packaged.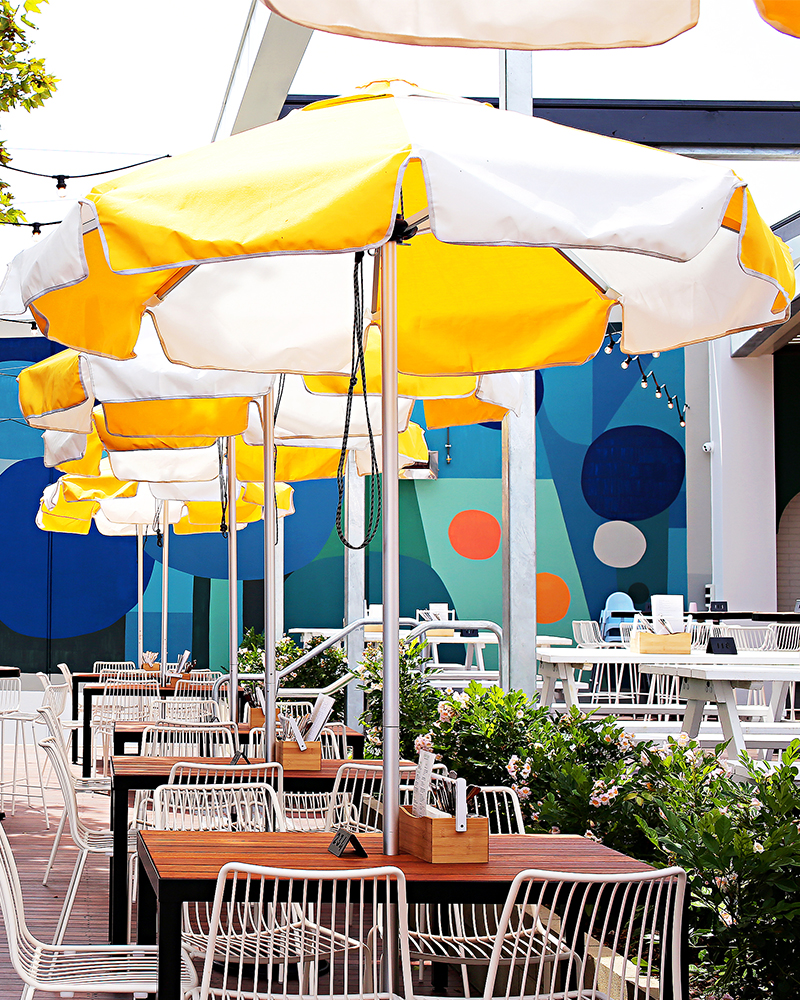 The menu currently on offer is merely a sample of things to come, and the kitchen team has been working hard on creating exciting new dishes to complement the classic pub staples already available, like chicken parmis and steak sangas. The full menu was released on Friday 8 March, and based on what we've seen there's no doubt it's going to be a hit.
Chatting with manager Jye Glaskin gave us a real sense of what the team are aiming to achieve here, which is to focus on bringing the whole community together with an 'everyone's welcome' attitude, in a new style of venue that was previously lacking in the area. And to say the locals have been supportive would be an understatement, given people were lining up on opening day and haven't stopped coming in since.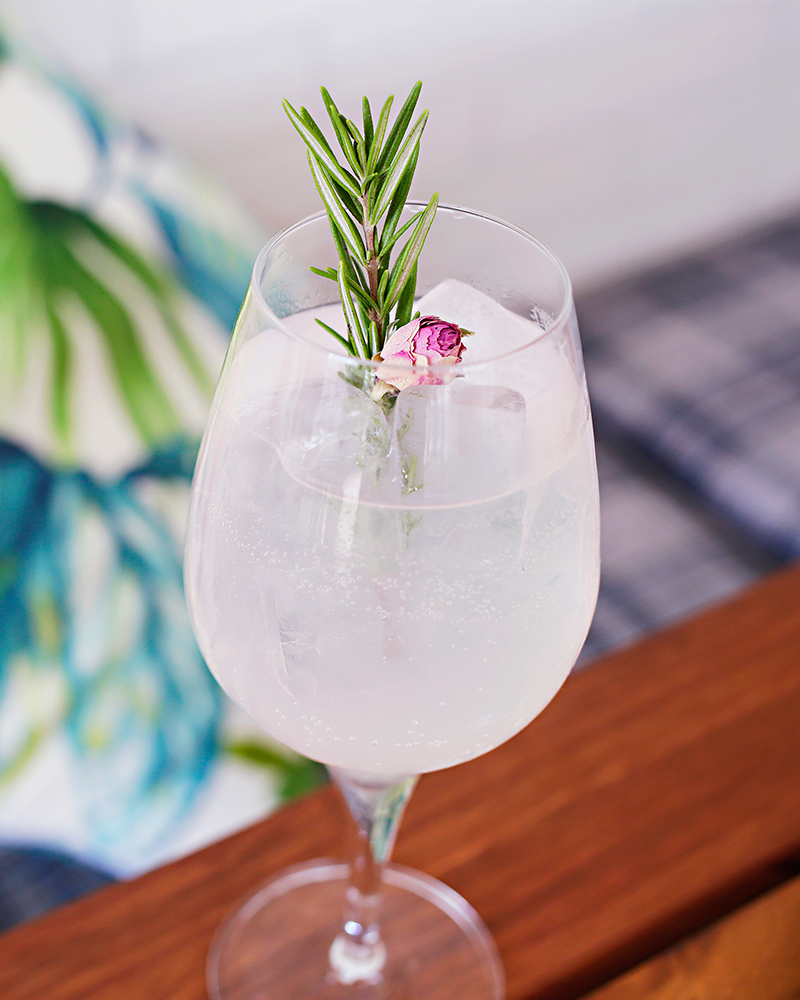 The Quarter Acre Hotel may have only been open for a couple of weeks, but you can already tell it's going to be a huge success. It's a breath of fresh air just off the highway, providing a sense of calm and a relaxing place to mingle without having to head to the beach or inner city—just what we need more of in the suburbs.
Wondering where to hit up next? Give this Nedlands spot a try.
Image credit: Elle Borgward