The days are longer, warmer and brimming with possibilities – yes, Summer is officially here, and we are bursting with anticipation.
Salty skin and beachy waves are a badge of honour during our treasured Australian summer, and here at The Urban List we wear it with pride. When the sun's out, the water's glistening and the drinks are cold – it's near impossible to have a terrible time.
To celebrate the return of our favourite season, we've teamed up with A'tivo, the new spritzer with a fruity twist, to create the ultimate pocket guide of rooftop bars and outdoor haunts to make sure you have an unforgettable summer.
From the West Coast to the East Coast, we've rounded up the best hotspots for your summer hitlist, with a mix of golden oldies and new openings.
Perth
Henry Summer
The size of a light-filled pub with the intimacy of a small bar, it's summer all year round at Northbridge's Henry Summer. With five bars in total, it's an establishment to say the least. Pink seating, loads of lush greenery and a droolworthy menu makes this place a total vibe. Our pick? Graze the day away with a charcuterie board while testing out their home brews on tap.
Ice Cream Factory
Technically more of a 'summer micro festival' than a bar - but how could we not mention the Ice Cream Factory? Back by popular demand for its sophomore year, the Ice Cream Factory embodies everything we love about summer, and they've already secured some impressive acts for the 14-day-long extravaganza, including Cut Copy, The Presets, Foals and Hermitude. You'll be spoilt for choice with pop-up bars (including A'tivo's summery Spritz Station), finger-licking food stalls and eccentric performances. We'll see you at the bar.
The Standard
Nestled in the heart of Northbridge is The Standard – a sunshine-soaked bar and terrace that pretty much ticks every box on our list. Whether you're enjoying a leisurely lunch or a post-work week soiree, The Standard is one watering-hole that never ceases to impress. Our go-to dish when we're feeling a little peckish is the crispy eggplant salad with grapefruit caramel, pea tendrils and chilli (*drools*).
The Peach Pit
This little 90210 homage has just opened and we're expecting great things for summer. Bringing easy, chilled and stylish vibes to Scarborough, The Peach Pit promises to be the perfect spot for a laid-back beer, cheeky cocktail, casual bite and a boogie – and judging by their Instagram feed, it's right up our alley.
Hadiqa
If you haven't frequented Hadiqa yet, you're doing yourself a disservice. Bringing gorgeous Moroccan vibes to Perth's CBD, this lush rooftop sanctuary is a city must-do. Turning heads for all the right reasons, this concrete jungle escape is all kinds of wonderful. If you know what's good for you (which, you clearly do) order the Turkish Delight Martini and never look back.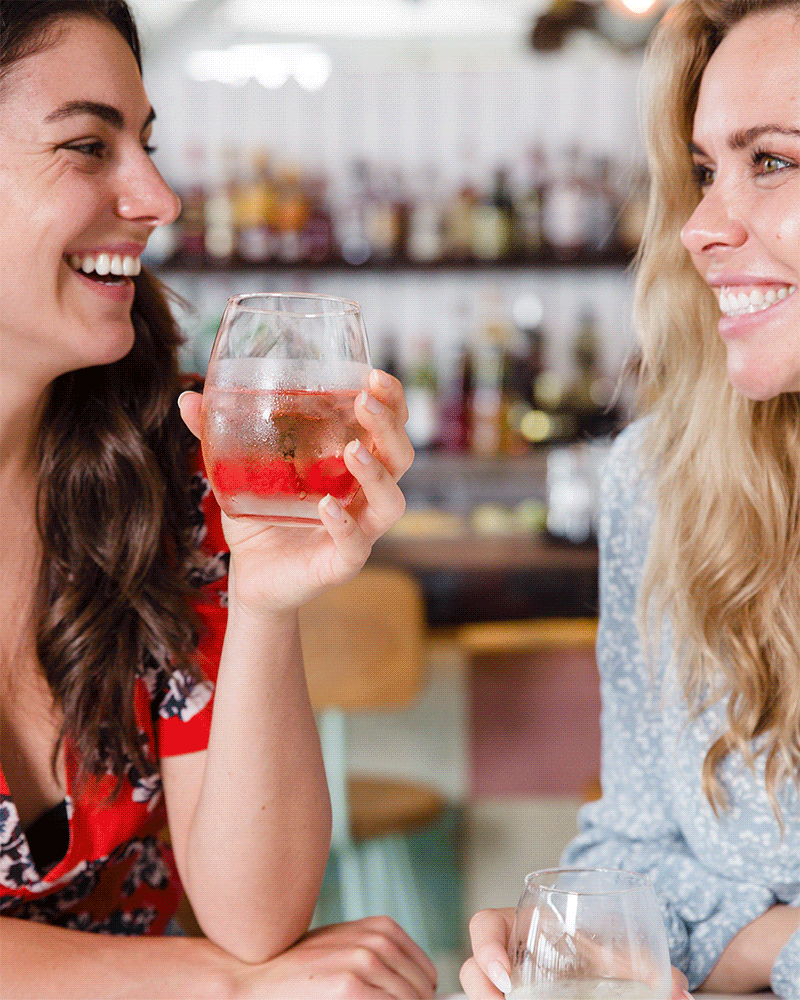 Melbourne
Rooftop Bar
Just like the name, there's nothing overly fancy at Rooftop Bar - but it's quintessentially Melbourne, and that's why we love it. After you stagger up the seven flights of stairs and kick back on the AstroTurf, grab yourself a refreshing summer spritz and soak up the spectacular view. And if you consider yourself a bit of a cinophile, be sure to catch a flick at the rooftop cinema throughout summer. Total bliss.
Good Heavens
If you're in the mood for 80's-inspired cocktails, board games and one of the best views in Melbourne's CBD – then Good Heavens is a goer. Brainchild of the Mr Burger and Fancy Hanks team, Good Heavens is a relaxed refuge from the daily grind. Not only do they have a killer list of craft beers and an all-Australian wine list, their sandwich offering is next-level delicious.
Naked In The Sky
Several stories high on the roof of Fitzroy's Naked For Satin is Naked In The Sky - an expansive, popular watering hole with jaw-dropping views and delectable snacks. A rite of passage for Melbourne visitors and a favourite for locals, Naked In The Sky is forever a fun time, but when the sun's out and the skies are clear – it's gobsmackingly gorgeous.
QT Melbourne
A glamourous mix of moody hues and dim lighting, QT Melbourne Rooftop is a fresh face among Melbourne's skyline. Despite being a hotel bar, the spacious indoor-outdoor terrace holds its own with ambient beats, killer cocktails and sweeping views. It gets busy (for good reason), so grab a spot and settle in for the night under the warm glow of the city lights.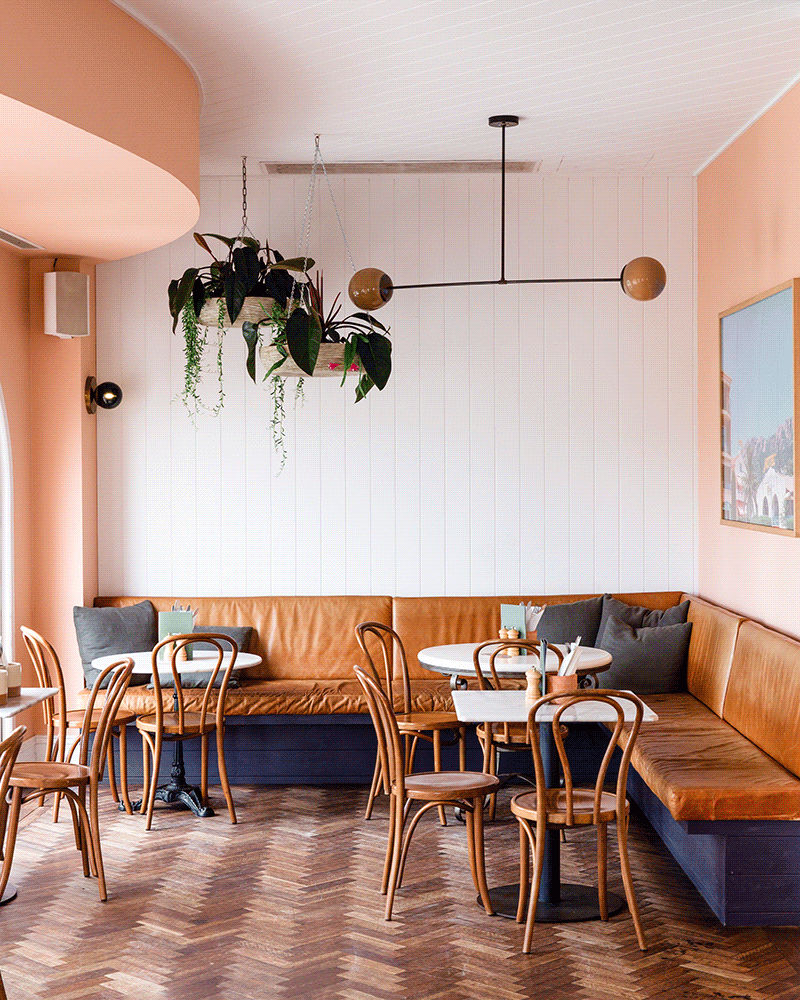 Brisbane
The Cloakroom
When it comes to bars, we love a challenging entrance – it makes it all the more exciting, and Brisbane's chic Cloakroom is a worthwhile hunt. Tucked away off the street and up a few flights of stairs, Cloakroom is a stylish start to a night out. There's no menu, but there's no need as each bartender is a mixologist master, and each tipple is a work of art.
Eleven
A sophisticated rooftop bar with 270-degree views, Eleven is an atmospheric antidote to an exhausting week. Leave your stress and worry at the door as you soak up the stunning surrounds and feast your eyes on their extensive drinks list. No matter what time of day it is, you can always kick back and relax on the gazebo-style seating area and pretend you're somewhere in the Mediterranean.
Elixr
Balmy summer nights are best spent outdoors and Fortitude Valley's Elixr rooftop bar is certainly a Brisbane must-do. Intimate yet spacious, bustling yet relaxed, Elixr is a one-of-a-kind urban oasis and the perfect place to wind down after work.
Dandy's Rooftop Bar at the Fox
Kaleidoscopic kidulting is what Dandy's is all about; a bar that doesn't take itself too serious, which begs the question: Why should we?
Swing by on the weekend and enjoy an American-style juicy burger with crispy fries and wash it all down with a specialty cocktail or two. With 360-degree views, a killer playlist and thirst-quenching cocktails, why would you ever want to leave?
Sydney
Hotel Ravesis
This peachy beachside bar boasts the best views and summer vibes. Overlooking Sydney's iconic Bondi Beach, you'll instantly bliss out and feel like you're on a tropical summer holiday at Hotel Ravesis.
The stunning mix of art deco and contemporary décor sets a gorgeous backdrop while you gaze out at the crashing waves and busy bustle below. Kick back and tuck into the freshest seafood as you work your way through their delectable drinks menu.
Watsons Bay Boutique Hotel
One of our all-time favourite summer haunts, Watsons Bay Boutique Hotel has become a revered institution over the years. Offering an abundance of tasty grub, live events and sweeping views of Sydney's sparkling harbour, it's the perfect spot to set up for the day - just watch out for the eager seagulls.
Manly Wharf Hotel
If you're after a good time this summer, Manly Wharf Hotel is where it's at. Across the last four Sundays in December, Manly Wharf Hotel will be hosting A'tivo Spritz Sunday Sessions from 2-5pm. Relish some pulsing beats – with a spritz in hand – and watch the sun set atop those iconic yellow and white umbrellas.
Manly Greenhouse Rooftop
We're not lying when we say Manly has seriously stepped up their summer venue game, and this year's newcomer - Manly Greenhouse - has certainly cemented it.
Drenched in natural light and covered in a canopy of plants (hence the moniker), Manly Greenhouse is gorgeous beachside bar sizzling with that priceless summer magic. And the menu? T-a-s-t-y. From the seafood squid ink spaghetti to the pappardelle with slow-cooked brisket, the only wrong menu choice you can make is by not choosing one at all.
Editor's note: This article is sponsored by A'tivo - the new spritzer with a fruity twist - and proudly endorsed by The Urban List. Thank you for supporting the sponsors who make The Urban List possible. Click here for more information on our editorial policy.