With summer almost on our doorstep, it's time to let you know about a little secret which is going to make it one hundred times better.
Hawaiian's Mezz, AKA that bustling foodie and shopping hot spot in Mount Hawthorn, has a laneway that you might not know about, and you seriously need to!
Surrounded by some of Perth's most delicious restaurants and cafes, there's live jazz in the Laneway on Thursday and Saturday nights, a fireplace for when the nights get chilly and plenty of shared tables so you and your mates can enjoy a smorgasbord of eats like pizza, sushi or burgers—no more arguing about what to have for dinner.
There's also a bunch of other amazing restaurants, cafes and dessert hot spots just around the corner on Scarborough Beach Road, so gather up your mates and get to it!
In The Laneway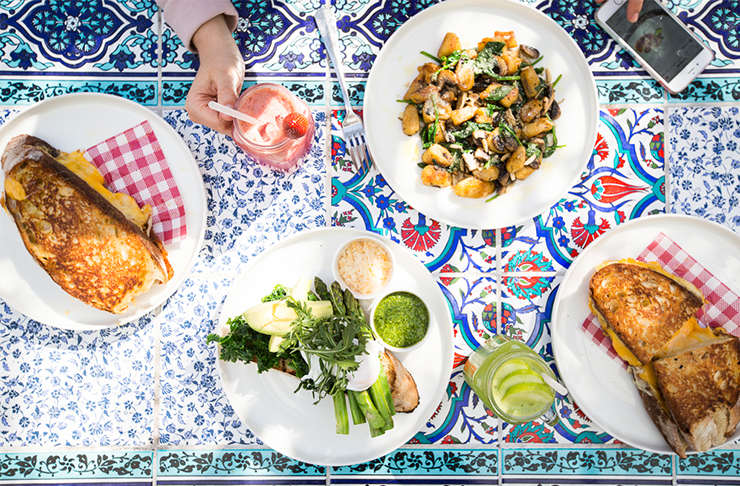 Academy Cafe
Serving the mother of all cheese toasties, Academy Cafe's menu is bursting with delicious options for breakfast, lunch and dinner. But let us get back to the cheezus sandwich. Imagine an entire loaf of bread (almost) sandwiched with three delicious cheeses (raclette, gruyere and manchego) and toasted to oozing perfection, one bite and you'll die from pleasure, we promise.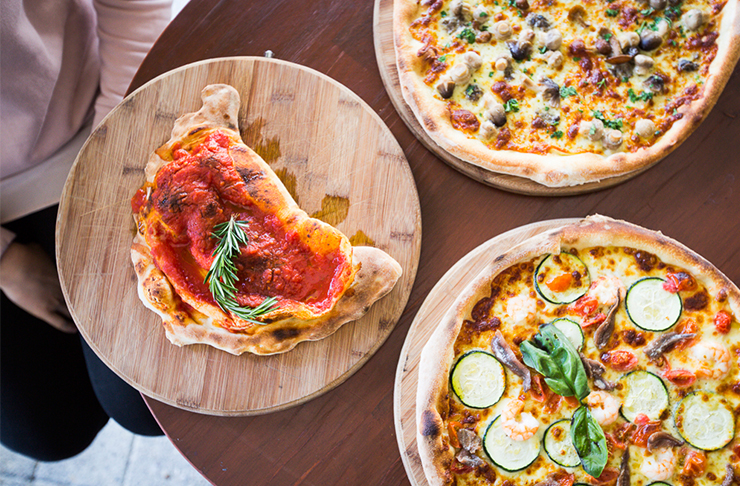 Magna Pizza
Easily some of the best pizza in Perth, perhaps the secret to the delicious slices served up at Magna Pizza is that the dough for the bases is left to rise for 36 hours making for extremely digestible, not to mention delicious, pizza. Whatever it is, we likey very much. Especially the Claudius topped with Italian mixed mushrooms bursting with white truffle flavour and topped with fresh parsley and mozzarella.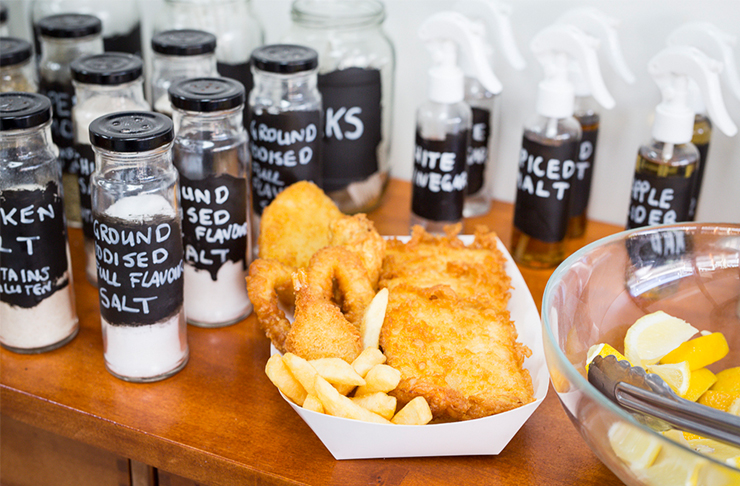 Mt Hawthorn Fish & Chips
Secret menus, a salt and vinegar bar and some of the best fish and chips is what's served up at Mt Hawthorn Fish & Chips. Everything on the salt and vinegar bar is made in house, and you can choose from flavours like spiced mixed chilli salt, super lemon, chicken salt, brown malt vinegar, lemon juice and apple cider vinegar. And launching at the end of September the guys will be cooking up deep fried Oreos coated in cinnamon sugar (they taste like Oreos wrapped in a doughnut), but if you ask nicely, they'll whip them up for you any time.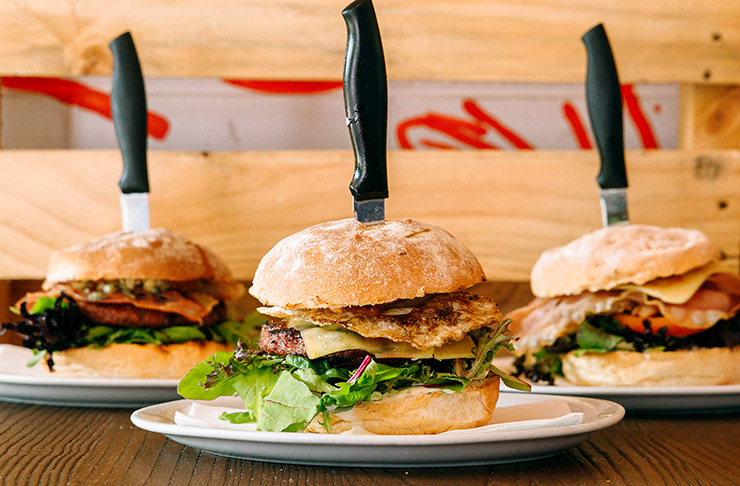 Missy Moo's Gourmet Burger Bar
Burgers and nursery rhymes go hand in hand at Missy Moo's Gourmet Burger Bar. Made with love and a whole lot of primo local ingredients, our favourites include The Cow Jumped Over The Moon—beef patty with melted blue cheese, prosciutto, lettuce, Missy Moo's relish and aioli—and the Peter Peter Pumpkin Eater—spicy pumpkin patty, chilli jam, relish, aioli, lettuce, beetroot and tomato.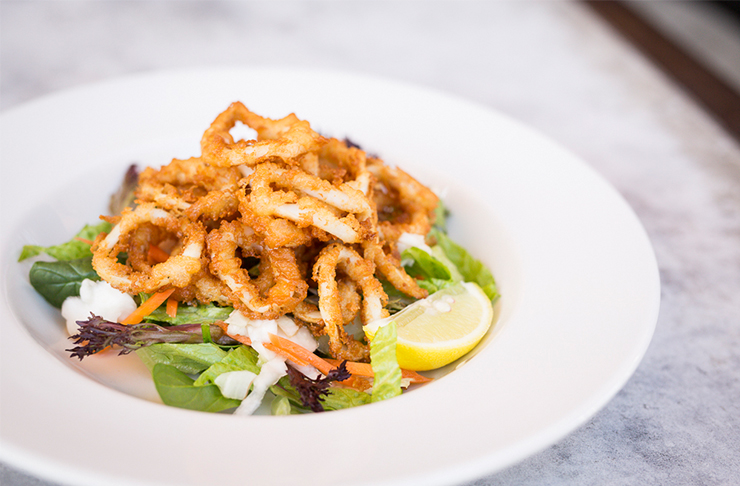 Gourmet Seafood
It seems that Mount Hawthorn peeps love their seafood, and especially the salt and pepper squid from Gourmet Seafood. Also serving some delish looking crunchy fish bao with house-made aioli, hoisin, herbs and salad, Gourmet Seafood's produce is all locally sourced and super fresh!
Fumi Sushi
Serving super fresh sushi and other ricey eats, Fumi Sushi is the hot ticket to Japanese heaven—fumi means flavour in Japanese, after all. Dine in or take away, the guys here also have your party needs sorted with giant sushi platters available to order.
Just Around The Corner

Spritz
Spritz Spizzicheria has combined two of our fave things—Italian food and tapas! Spizzicheria (meaning 'picking' in Italian) is the perf destination for nibbles and drinks with friends. Think massive antipasto plates piled with Italian cold meats, cheeses, olives, meatballs and plenty of Aperol Spritz to go 'round. The kiosk is open seven days a week and the restaurant is open Wednesday to Sunday. Exactly what you need after a hard day of shopping at The Mezz.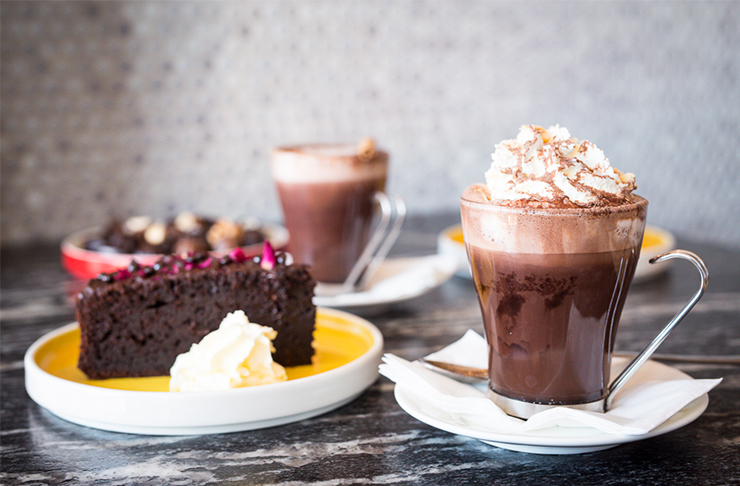 Mokaffe
The newbie on the Mount Hawthorn block, Mokaffe has already taken hold of our hearts and taste buds. Small batch coffee roasters and craft chocolatiers, this Italian cafe makes everything in house with only the best ingredients. Choosing between their spiced hot chocolate with chilli and cinnamon and their 72 percent couverture hazelnut mokacino (pretty much Nutella coffee) is a very difficult task, as is making a selection from their delectable cake display. We love their custard filo in soufra and the dark chocolate espresso fudge, and you simply cannot leave without picking up a bar of their hazelnut chocolate torrone (a traditional Italian Christmas delicacy, available year-round) and some of their cioccalatini truffles.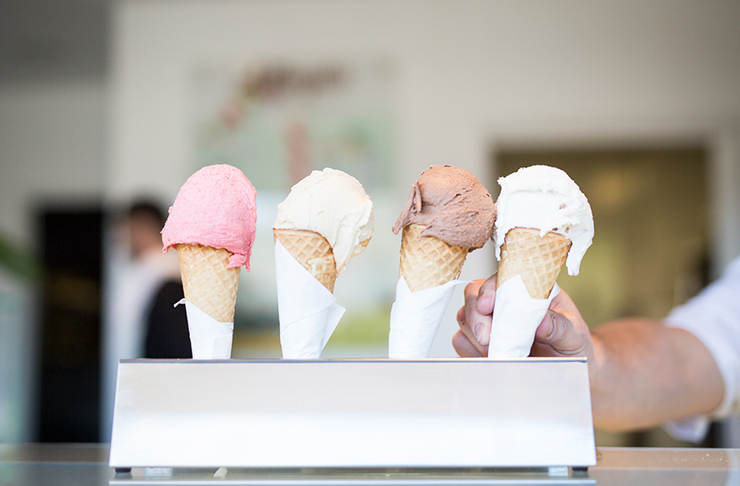 Affogato Gelateria & Espresso Bar
With the same owners as Spritz, you know you're in for the good stuff at Affogato Gelateria & Espresso Bar. There's a flavour for everyone including vegan salted caramel (huzzuh!) and they also do epic ice-cream sandwiches in brioche buns. Step your gelato up a notch by making the most of the free-flowing chocolate tap and don't forget to grab a delish coffee.
Tamarind Cambodian Asian Cuisine
There's not a lot of Cambodian cuisine going around in Perth, which is why we're SO happy Tamarind popped up on Scarborough Beach Road. Grab some roti with peanut sauce while you peruse the lengthy menu. The masaman is a must, but after that you're on your own!
Image credit: Louise Coghill
Editor's note: This article is proudly sponsored by Hawaiian's Mezz and endorsed by The Urban List. Thank you for supporting the sponsors who make The Urban List possible. Click here for more information on our editorial policy.