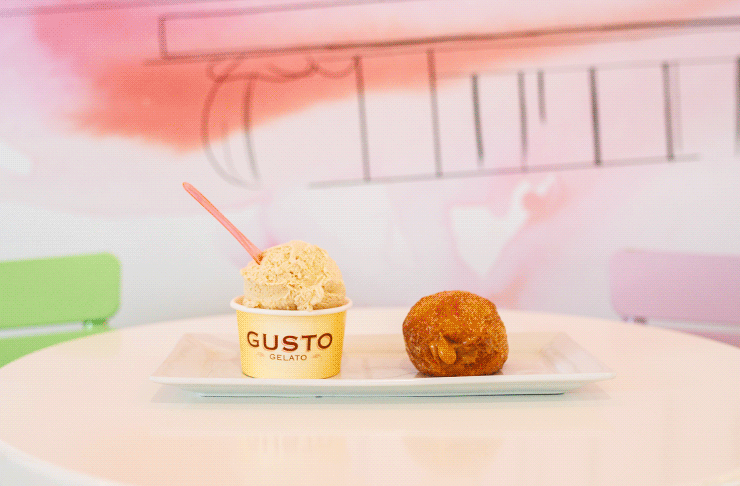 If you're not currently sitting down, you might want to because what we're about to tell you is likely to induce so much excitement you could faint, or maybe just drool a bit!
Drumroll…
We've teamed up with Gusto Gelato to invent the most EPIC gelato creation you'll ever taste and we've dubbed it Saltychocdoughballs! Can you guess what it is?
Let's just say it's the result of three iconic Perth foodies joining forces on a blazing path to flavour town—Mary Street Bakery and Bahen & Co., with Gusto Gelato providing the tasty cold stuff of course.
This exclusive flavour combination is available for two days only, to find out when and a few other secret squirrel details, simply enter your details below. You'll also go in the draw to win a months supply of Gusto Gelato*—so you can enjoy summer for longer!

Win a months supply of gelato!
Sign up below to enter
Want more gelato goodness? Find out Who's Making Perth's Best Gelato!
Image credit: Nancy Hanna