When you think about what you want from your local cafe, it's generally a simple formula of good food, great coffee, and a friendly atmosphere. And it seems The Neighbourhood in Attadale must have got the memo, because that's exactly what they're dishing out, plus a little something extra.
Upon occupying the corner where a Liquor Barons once stood, owner Sean Mulcock (who also brought us Chalkys and High Street Dispensary) made the clever decision to keep the existing liquor license and redefine the space to serve as both a cafe and boutique wine store. He's in the midst of planning applications relating to a wine bar and dinner service that will hopefully come to fruition in the near future, but for now, you can enjoy wine tastings on Fridays between 4pm and 7pm or grab a bottle to take home any day of the week between 2pm and 8pm.
But before we wine we must eat, so let's talk about the cafe.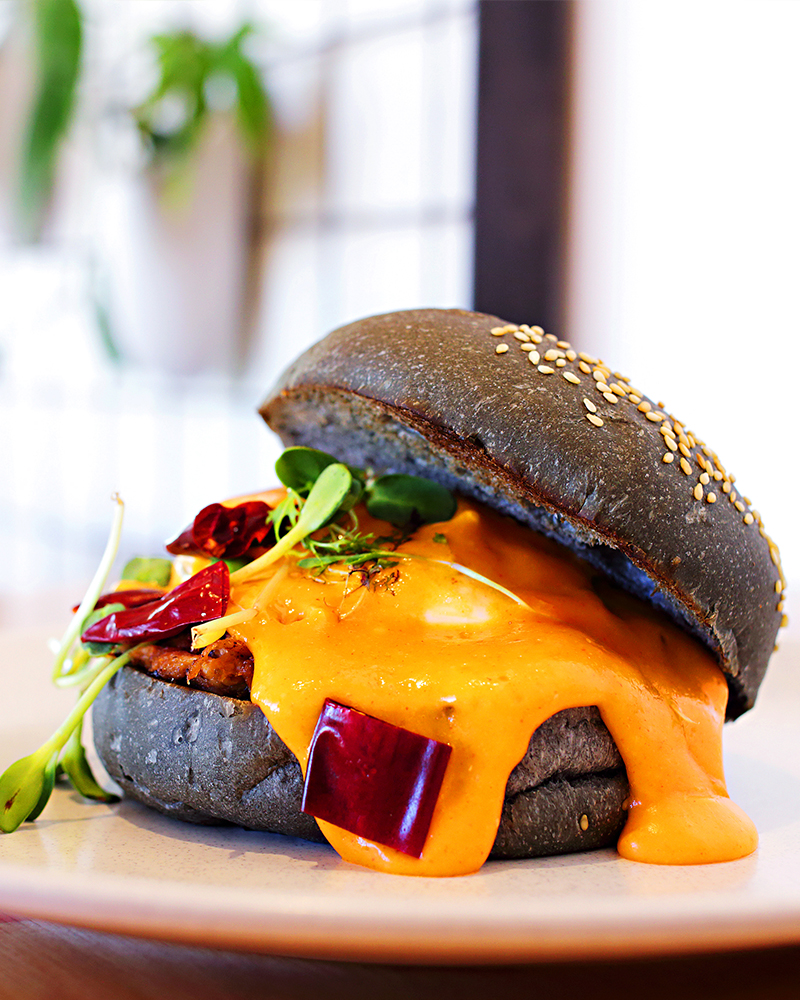 It's an easygoing sort of place; the kind where you can sit and relax and enjoy a second round of coffees without feeling like you're being rushed. The indoor seating area is spacious yet feels cosy at the same time, with the concrete floors and garage door style windows balanced out against warm timber panelling and lush green plants. The staff are friendly and attentive without being in your face. It's nice, and we want to stay here.
The current menu features breakfast favourites like smashed avocado toast with edamame and asparagus, zucchini fritters with peas and mint, and housemade granola with panna cotta. More brunchy items include grilled Freo sardines on sourdough with chorizo and tomato jam, salmon and fennel salad, and a masterstock-braised pork belly burger. The chef here likes to experiment and the menu does change, so keep your eye on their socials for new dishes as they pop up.
Thirsty? Of course you are. But before you order a basic orange juice be sure to thoroughly peruse the drinks menu. You'll notice some interesting flavour combinations, like the mushroom mocha, and a popcorn smoothie with pink salt and dates.
Open seven days a week, The Neighbourhood Kitchen & Coffee is exactly what you want and expect it to be; a friendly neighbourhood cafe serving up good food and coffee with zero pretentiousness. They're all about keeping the locals happy, and we have to say they've nailed it with a family-friendly but contemporary vibe that suits the suburb down to a tee. Plus, wine.
We're pleased to report that if you've been looking for the perfect sweet spot between Freo and Applecross, you've found it.
Still hungry? Check out all these new Perth openings.
Image credit: Elle Borgward