Not one to buy into fads or dieting, The Wandering Matilda, whips up delicious, nourishing eats that are best shared with a big bunch of friends, and this light and bright summer spaghetti is no exception.
It's bursting with flavour and only takes about 20 minutes to whip up, making it the perfect mid-week dinner when you just can't be bothered to cook. Winning.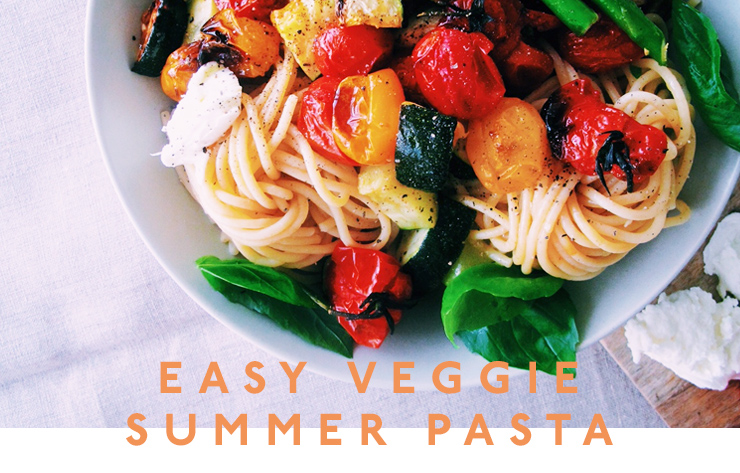 METHOD
Turn your oven to 180 and heat a pan with a generous glug of oil. Add the garlic to the pan and saute until golden then turn off the heat. Place the cherry tomatoes and zucchini on a baking tray and drizzle with oil and salt, then bake for 15 minutes or until the zucchini is soft.
While that's in the oven, cook your pasta as per the packet instructions then drain and rinse. Add the asparagus, lemon zest and roasted veg to the garlic pan and heat through before stirring through the spaghetti. Season well with salt and pepper then serve with the basil and torn mozzarella.
Want more? Check out The Wandering Matilda's cauliflower and quinoa burgers with chipotle mayo!
Image credit: The Wandering Matilda