She's dressed Ruby Rose and her designs have been seen on the Cannes Film Festival and Logies red carpet, so it's no surprise that Perth fashion designer Ange Lang is one West Aussie lady going places.
Rapidly building a reputation locally and internationally for her unique minimal-luxe eveningwear, Ange designs gowns for sophisticated, confident and fashion-forward women—and it seems that these women are sitting up and taking notice.
We took two minutes to chat with the delightful Ange about what we can expect from her at this year's Telstra Perth Fashion Festival, who she'd love to dress and her favourite Perth haunts.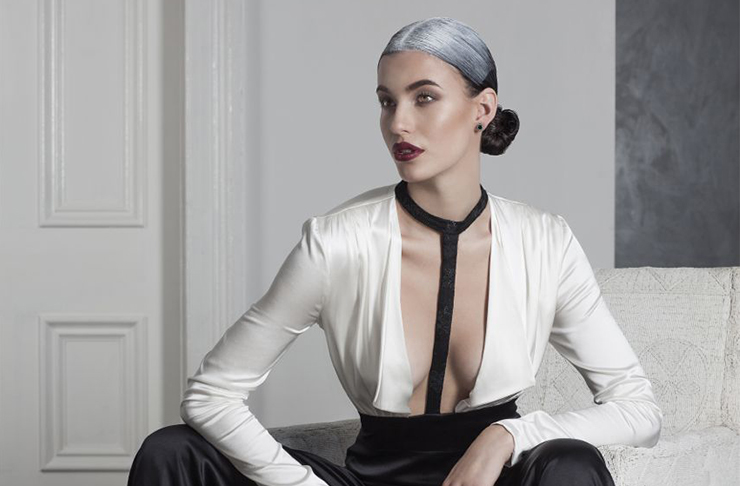 TUL: TPPF is now in its 17th year—how has the Perth fashion scene progressed over that time?
Perth undoubtedly breeds talent. I think that it's our isolation that gives people that extra drive to 'make it'. I also think our models are some of the best in the world.
TUL: Tell me about your designs and the vision behind them: what can we expect from you this year?
My vision for Ange Lang is to offer women gowns that are timeless, not trend-based. I like to mix feminine and masculine elements together, in a more understated way. I think restraint in fashion is far more alluring than the alternative.
TUL: Who would be your favourite person to dress?
I believe my pieces are suited for confident women who have a strong sense of style and aren't afraid to push the fashion boundaries a little. My picks would be Diane Kruger, Cate Blanchett, Rose Byrne, Emily Blunt, Emma Watson, and Marion Cotillard.
TUL: What's it like to run your own label? Tips for young women getting started in the design world?
Incredibly tough! My best piece of advice would be to work out whether you want to be a business owner or a designer. They can be two very different things.
TUL: What's the best part about the Perth fashion industry?
The community support for new designers is exceptional. The industry is also so young comparatively—which means there are a lot of opportunities to be had.
TUL: What 3 things should Perth women be buying in Spring/Summer this year?
It's time to lighten up, ladies, so ditch the black shades for a lighter coloured frame, swap out your black leather bag for something with a pop of colour (at the very least, get into some caramel tones), and I personally love a pair (or two) of culottes.
TUL: Speaking of your personal style, tell us about it! What do you love to wear?
My personal style is a bit more thrown together. I like simple but luxe basics and a lot of black (cliched I know). I use accessories for pops of colour or statements. You might see me in a sweater and boyfriend cut jeans with a bold ear cuff jewel.
TUL: Who or what inspires you creatively and personally?
The greats! Gabrielle Chanel, Miucca Prada, Nicolas Ghesquiere. And travel. Travel is the best muse.
TUL: What's next on the horizon for you?
I am incredibly excited to be working with Nineteenth Amendment (NYC)—which offers an international platform to sell independent designs direct to the public. Nineteenth Amendment has just achieved a huge win for selected designers—collaborating with Macy's which means my collections and potentially some exclusive designs will be available on NineteenthAmendment.com through Macys.com. For me, this is HUGE!
Fave Local Perth Spots
For a drink: Clarence's
For breakfast: Bib & Tucker
For a coffee: 50ml
For dinner: West End Deli
For shopping: Angove Street Collective
Telstra Perth Fashion Festival is one of Australia's premier fashion events and will take place between 15-20 September 2015. Ange will be one of 8 designers showcasing their designs at the WA Designer Runway 1 on September 16. More information and tickets available here.
Image credit: Ange Lang