Northbridge has been defined by more waves of migration, business ownership and gentrification than any other area in Western Australia. There are tons of eateries, bars, clubs, cinemas, arcades and more popping up and breathing life into this once-desolate neighbourhood.
The precinct of Chinatown, established in the early 1900s, serves as an epitomic reflection of Perth's ethnically diverse landscape and demonstrates just how much Northbridge's rich ethnic and cultural diversity has helped to build its character.
Here are some of the older and newer joints in Northbridge we believe reflect this ever-important history and will stick around for many years to come.
The Old Faithfuls
Though Northbridge has been scattered with new bars, cafes and club openings in recent years, it's the suburb's long-standing institutions that truly sustain the heart of this cultural precinct.
The suburb's decades-old establishments include Tarts Cafe, Rosie O'Grady's Irish Pub and The Brass Monkey; but there are two particular institutions that have remained late-night foodie favourites for generations.
No night out is complete without a trip to Uncle Billy's, a family-owned restaurant that's been operating for decades. This Chinatown institution is serving up delicious homestyle Chinese eats until 4am seven nights a week, but be warned, nabbing a table at peak time may involve some serious strategy.
If you're in the mood for honest Aussie food with an American-diner twist, The Moon is definitely worth a visit. Late-night feeds have been a specialty of the cafe since 1991, and their cheap pasta and pizza nights, live music facilities, fully-stocked board game cabinet and nostalgic decor solidify the homely cafe's reputation for years to come.
The Locals' Choice
Williams Lane is a rare gem of Northbridge. Featuring prohibition-themed bar Ezra Pound, epic dessert joint Superstar Waffles and signposted by funky Italian eatery No Mafia, there's a reason Perth locals (and foodies) rush to return to this laneway.
Tucked away in Williams Lane, and opposite a cool record, succulent and gift store, Francoforte is a drool-worthy spaghetti bar that is a must-try for Italian-lovers. This unpretentious and intimate pasta joint offers piccolo or grande options for all of their dishes, which notably include a traditional porco rosso, innovative pesto and kale penne and carbonara with delicious cured pigs' cheek.
Head a little further down William Street for the hummus of your dreams. The Hummus Club's Middle Eastern menu features delectable meat, seafood and vegetarian dishes, but the true hero of the quirky eatery is in its name. Choose a bowl of beef, mushroom, freekeh or chicken hummus and you'll truly understand the venue's infamous neon signpost: "In Hummus We Trust".
What Northbridge hit-list would be complete without a nod to tacos, guacamole or salsa? La Cholita is a Mexicana-haven boasting over 100 varieties of tequila in its rustic-style, ambiently-lit venue. Its clever floor cut-outs that expose the cellar below make for both an architectural marvel and a comedic walking hazard for margarita enthusiasts—and trust us, you'll be converted once you try a sip of their unbeatable Tommy's Margarita.
The New Kids On The Block
2018 saw a slew of exciting openings within the Northbridge cultural precinct. The food and drink scene within the suburb has never been more vibrant and exciting, with Louder Louder, Wines of While, Yes Please and more giving us plenty of excuses to ditch TV dinners and head out on the town.
An extensive wine list and quirky tapas menu are just two reasons why Los Bravos has become one of Northbridge's biggest success stories of 2018. Established by the team behind No Mafia in October 2018, this Spanish hangout has people clamouring for more—a quick glance at its bustling street-side dining area is all the confirmation you'll need.
Hot off the heels of Los Bravos' successful opening, neotropical bar and restaurant Panama Social exploded on the Northbridge scene in December 2018. Established by the team behind the Perth phenomenon Mary Street Bakery, Panama Social's Central and South-American-style menu items are incredibly inventive and tasty, and are perfectly complemented by the bar's creative cocktail 'flights of fancy'; tequilas and rums from Havana to Mexico.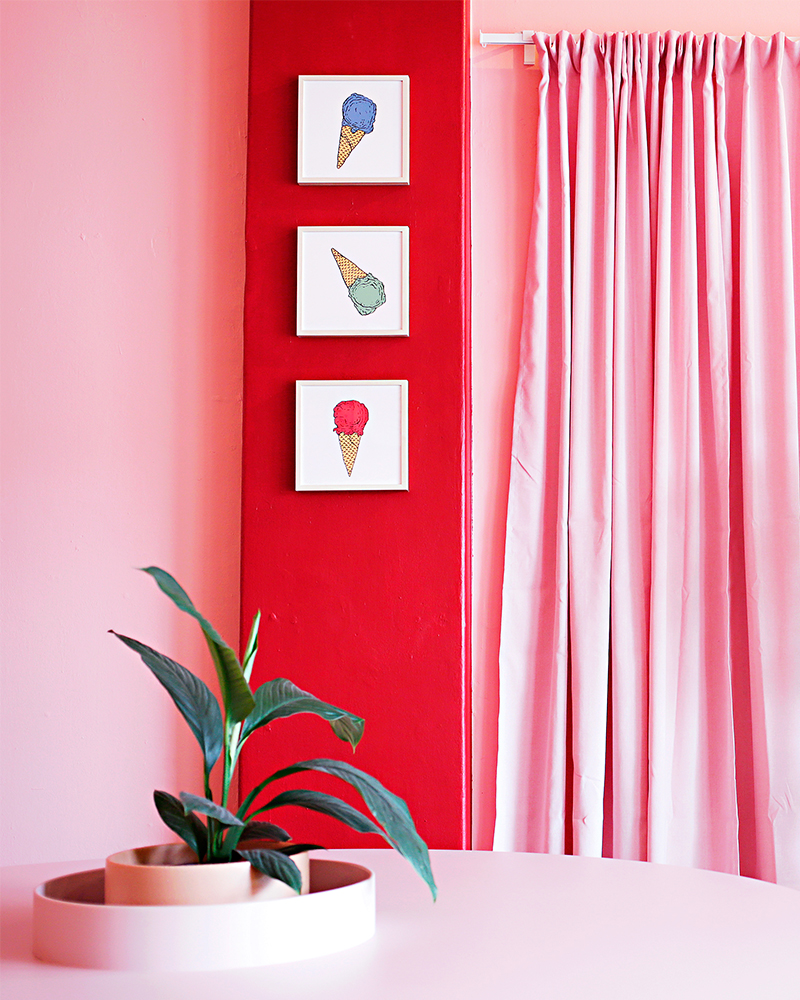 The Fix List:
Looking for more amazing food in Northbridge? Here are some of our favourite Northbridge restaurants.
Image credit: Emma Bryant, Nancy Hanna and Elle Borgward