If you're a puppy parent, you've no doubt been struck with the tough decision of whether to leave your precious furbaby for an evening out (and deal with the separation anxiety) or stay in and miss out on all the fun. Well, thankfully, you can have your pup and a few social wines too thanks to the Woof + Wine Club.
A community group for dog mummas and their social fluffballs, The Woof + Wine Club was established for female-identifying dog owners who are keen to meet new people and pups in a friendly, unintimidating setting.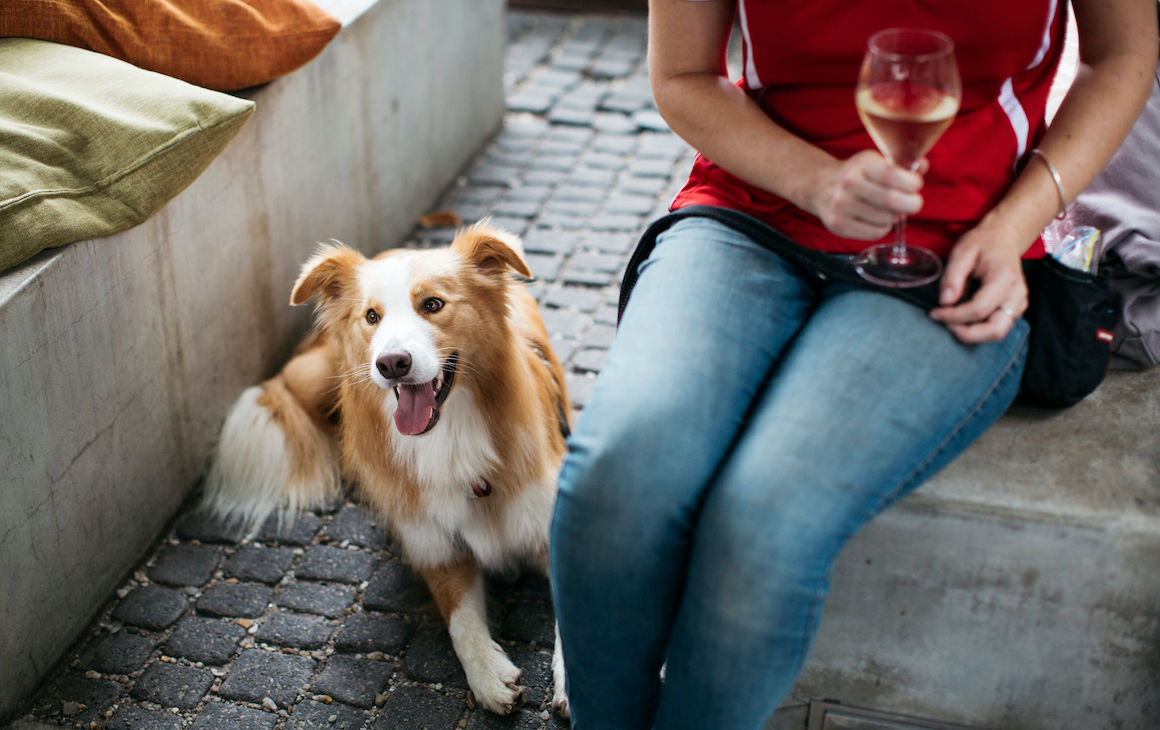 God knows making friends as an adult can be daunting, but patting a few good doggos while sipping on a delish drop (or two) is sure to serve as the perfect icebreaker. Don't have a dog? No worries! Honorary fairy-dog-mothers are more than welcome, as are dog dads.
The club was founded by local pet care biz Walks & Borks and aims to bring animal lovers together while showcasing some of Perth's best dog-friendly venues.
This month you can find them north of the river, taking over Maylands fave new brewhouse Seasonal Brewing Co on Saturday 10 October from 3pm. And next month they head South of the River to the Tradewinds Hotel from 12pm on Sunday 29 November.
Tickets are $50, and aside from the pure joy of getting to pat all the four-legged bubs, it will also get you a wine on arrival, a tasty bite for you, a dog beer, treat bag for the dogs and a take home bandana or tote.
THE DETAILS
When: 3pm, Saturday 10 October & 12pm, Sunday 29 November
Where: Seasonal Brewing Co, Maylands & Tradewinds Hotel, Fremantle
Find out more here.
Feel like staying in? Top up your wine stash with 10-20% off at Dan Murphy's using this Urban List discount code.
Image credit: Shosh Creative