After what's been a particularly wet and windy winter, it's time to switch off the heater and head outdoors for some much needed sunshine. Yes, we know, the cool weather doesn't really go away until November, but if you're dressed for it, anything's possible!
That's where UNIQLO comes in. You don't have to tell us twice that their Ultra Light Down puffer jackets are the best thing since sliced bread, but ICYMI they're the perfect accompaniment to Perth's spring weather. Ultra portable (they pack down into a tiny bag), the jackets are made with quality down and high-density nylon making them super light and durable. And with UNIQLO setting up it's first shop west side, you can now try these bad boys on for size IRL. Best news ever!
Now, without further ado, here are 10 Perth-ect things to do outdoors this spring.
#1 Get 10,000 Steps On The Reg
Fact: Perth is home to some of the best walks and hikes ever. Head to Kings Park for stunning city views while you walk, plus the added challenge of Jacob's Ladder if you really want to get your sweat on. Bold Park has got it all in terms of city and ocean views (plus some super undulating terrain to keep you on your toes). Cottesloe to Swanborne Beach is the best track for pooch and surf spotting, while the Bibulmun Track is one of our fave walking tracks in the Perth Hills (no you don't have to do the entire trek down to Albany to enjoy the fruits of this one).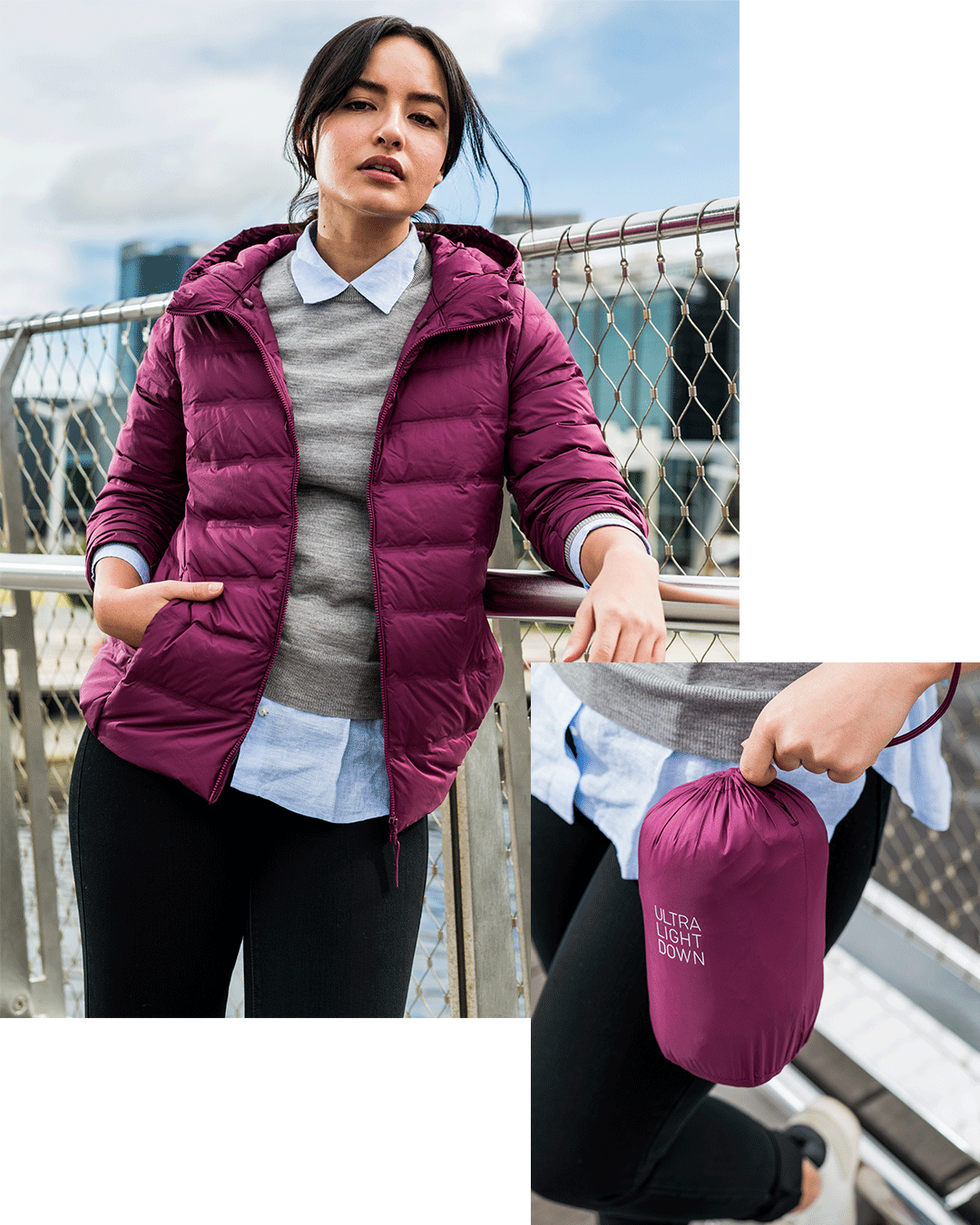 #2 Tee Up A Game Of Mini Golf
We've always got time for mini golf and you should too. The perfect weekend activity when you want to be social, but not packed into a bar shouting at your mates, Perth's got some cracking courses. Try out Adventure Golf down at Elizabeth Quay, followed by a stroll over the foot bridge to Gusto Gelato, or head out to Wembley Golf Course for 18 holes followed by an ice cold beer.
#3 Picnic In The Sunshine At Yagan Square
After spending all winter eating lunch at your desk, it's high time you went outdoors for some much needed Vitamin D on your lunch break. Hop down to Yagan square and grab some eats from Toast My Curry, The Honeycake, Primal Pantry or Henry Little, then grab a nice, sunny possie near the playground out of the way of the hustle and bustle for a little lunch time picnic. BYO book!
#4 Take It To The Rooftops
We're so ready for Perth's rooftops to come back to life this spring. So where will you see us this sunny season? That's easy! Hadiqa, Sweetwater Rooftop Bar, Bob's Bar, Mechanic's Institute and Prince Lane. Oh, alright, we'll be at all of them!
#5 Scope Out Perth's Best Farmers Markets
Now that the sunshine's back in your life farmers markets are back on the cards, and that means fresh, local produce is too! Our firm faves include Perth City Farm, the Farmers Market on Manning, Kalamunda Farmers Market and Subiaco Farmers Market, but you'll find a huge list here.
#6 Go Visit The Quokkas
We don't visit Rottnest nearly enough, and this spring it's time to change that. There are hundreds of adorable quokkas just waiting to flash their pearly whites at us, so hop on the Rottnest Express and set out for a day of island fun. Take on the Wadjemup Bidi Trail, tour the light houses, zip around on a Segway or cycle your way around the island stopping at all of the beautiful bays along the way.
#7 Hit Up The Festivals
Kicking off with the Perth Royal Show in late September, Perth's festival season is once again upon us. Oktoberfest in the Gardens is back at Langley Park on 6 October, while Beauvine Food & Wine Festival is headed for Mount Lawley from 19 to 21 October. Don't forget to head out to Araluen on 24 November for the Araluen Avocado Festival!
#8 Check Out The Garage Sale Trail
The Garage Sale Trail is back once again this 20 to 21 October and we're already saving our pennies for all of the bargains. Search for a sale near you and take a stroll in the glorious sunshine as you roam about your 'hood.
#9 Eat Everything At The Gourmet Escape
Back in the glorious south west from 16 to 18 November, this year's Margaret River Gourmet Escape has yet another star studded line up. Nigella is coming back, along with Rick Stein and Guy Grossi. You'll want to book your accommodation and buy tickets ASAP, and don't forget a jacket, those spring evenings down south can be mighty chilly.
#10 Work Your Core On A SUP
SUP-ing (stand up paddle-boarding) is one of our favourite Perth past-times and spring is the best time for it because if your core is strong enough you don't actually have to get into the water. There are a bunch of places that can show you the ropes (or loan you a board), just remember to stay out of the way of surfers, they can get a bit annoyed if you cut them off!
Image credit: Shot by Thom
Editor's Note: This article was produced in partnership with UNIQLO. To find out more about who we work with (and why!), read our editorial policy here.