Tacos, tick. Warm weather, tick. Stunning beaches, tickety tick. Have I sold you on Mexico yet? Thought so. Now when it comes to Mexico accommodation, there are a few ways you can go. Most Americans head straight for gated super resorts like El Cozumeleño or Riu Palace Riviera, but if you're looking to skip feeling like a tourist, try these epic designer hotels instead.
Here are 5 boutique hotels you need to check out in Mexico.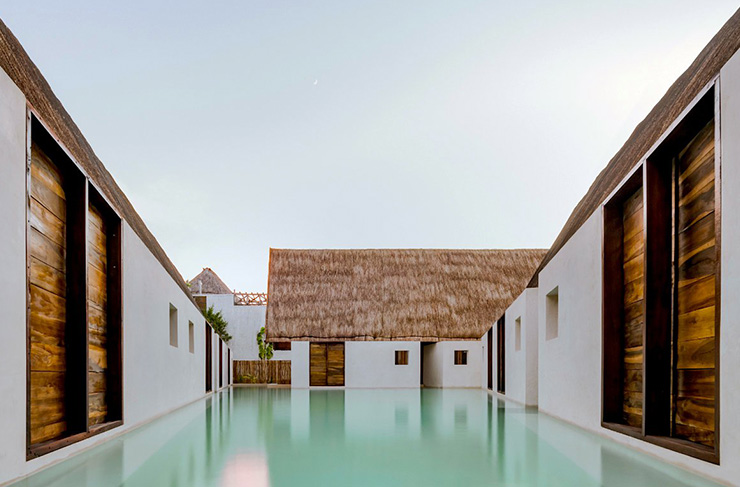 Photography: Fathom Away
Punta Caliza
Holbox
Sitting pretty on Isla Holbox is this small family-owned design hotel, and it's the most Insta-worthy thing you've ever seen. Sleek and minimal, it's pretty much the essence of 'Grammable luxury. Each room backs onto the pool which runs through the hotel, as well. It's like staying in some man-made lagoon.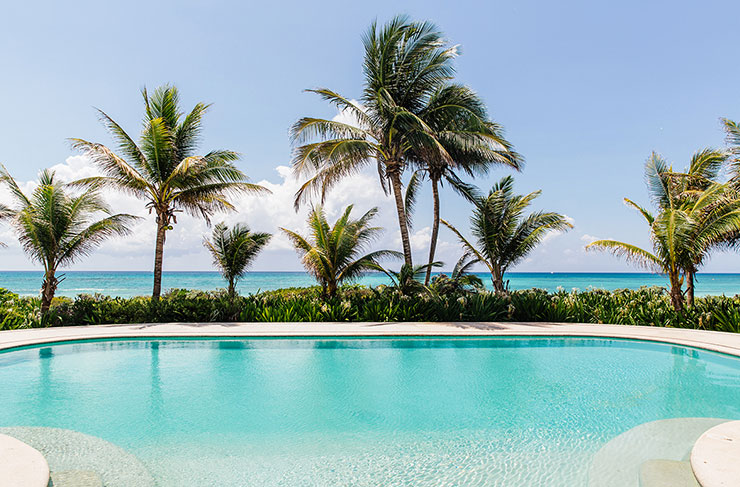 Photography: Travellermade
Hotel Esencia
Tulum
These guys aren't kidding when they say 'luxury beach resort'. Given Bella Hadid's Vogue Mexico cover was shot here, it's no surprise Hotel Esencia is fucking stunning. This 50-acre estate is at the midpoint between Tulum and Playa del Carmen, set on one of the most beautiful beaches of the Mayan Riviera. We'll let the pictures do the talking, but you should know these guys have four restaurants, a spa, health club and can set you up with some pretty epic activities.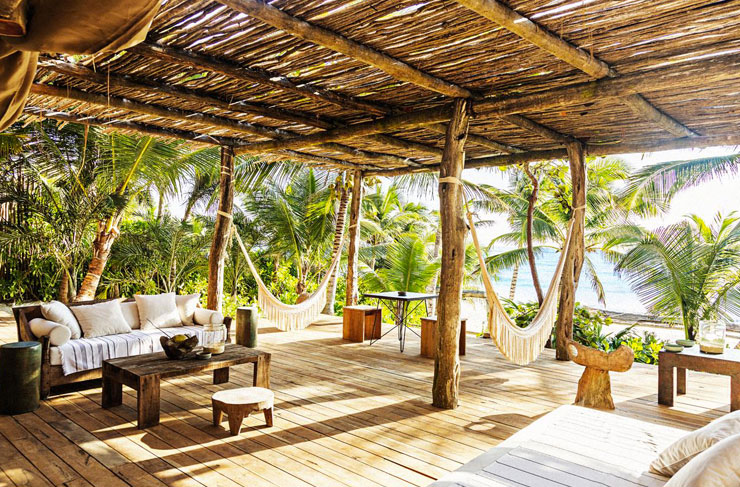 Photography: Booking.com
La Valise Hotel
Tulum
Nestled between the jungle and pristine white beaches of Tulum is La Valise Hotel. The cruisey beach vibes are strong with this one. In some ways, it feels more like a home than a hotel...a home that costs billions of dollars and comes with its own plunge pools, beach clubs, sand access and private bungalows.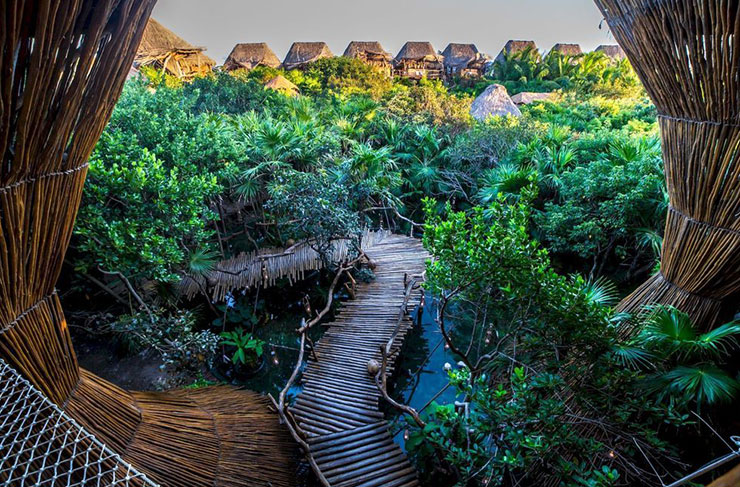 Photography: Azulik Tulum
Azulik
Tulum
Azulik Tulum if you're looking to immerse yourself in nature, rather than tequila (I know, that sounds a little wanky but stay with me, guys). Each of the wooden-crafted villas slots into the jungle and the sea, allowing you to enjoy 360-degree views. You should know, the rooms don't have electric lighting or TV, but leave your Netflix at home guys—this is your ultimate romantic escape.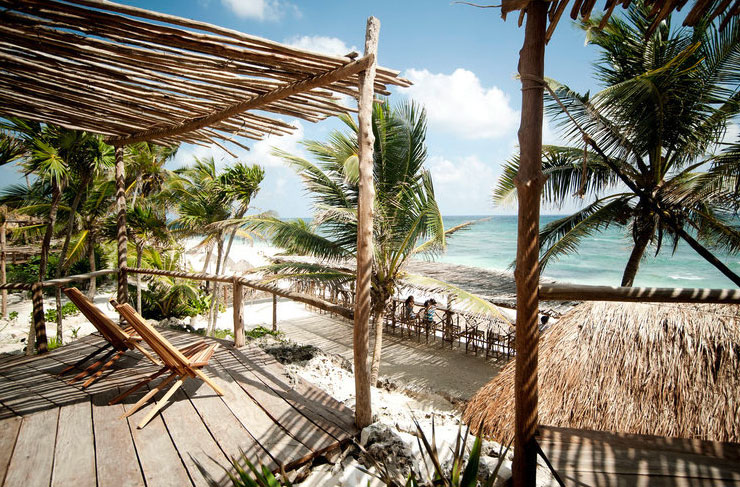 Photography: Papaya Playa Project
Papaya Playa Project
Tulum
If you're after something a bit more creative, hit up Papaya Playa Project. Described as a communal playground for the creative community, this place is pretty speccy. It's the ultimate blend of local culture, sustainability, nature and relaxation. Take a look at that tree-top plunge pool and tell me you don't want to book right now.
Speaking of designer hotels, did you hear YSL is opening a beauty hotel in New York?
Image credit: Papaya Playa Project