Gym junkies, it's time to put down the kettlebells and pause your squats track because we're about to shake up your fitness routine.
We've scoured high and low to find Perth's very best, totally not boring fitness studios that'll have your biceps bursting in no time.
But what's a workout without some killer threads and kicks? That's where the legends at Hyperluxe Activewear come in. They stock all of the coolest fitness gear from brands like Jaggad, LNDR, P.E Nation, Puma and many more.
Check out their brand new digs in Applecross and grab yourself some new gear before heading to one of these classes to get your sweat on. Your glutes can thank us later.
#1 PRAMA
If CrossFit and Timezone had a baby, it would probably be Perth's latest fitness craze, PRAMA. This place is making working out fun again, with everything from colourful lights, to light-up wall and floor pads that sense pressure and track your movements (eg. no slacking off allowed). Expect everything from HydroBoxing, HydroStretch, indoor stand up paddle boarding workouts and more sweat inducing fun. It's no wonder you'll burn up to 1000 calories per session.
What to wear?
You definitely want to wear something tight fitting and supportive to a PRAMA class so you're ready for anything thrown at you. We love Jaggad's Formentera Legging, which fits like a second skin, paired with their Left Chest Tee in bubblegum pink. Throw on a pair of New Balance Puma Defy Leopard Sneakers and you're set.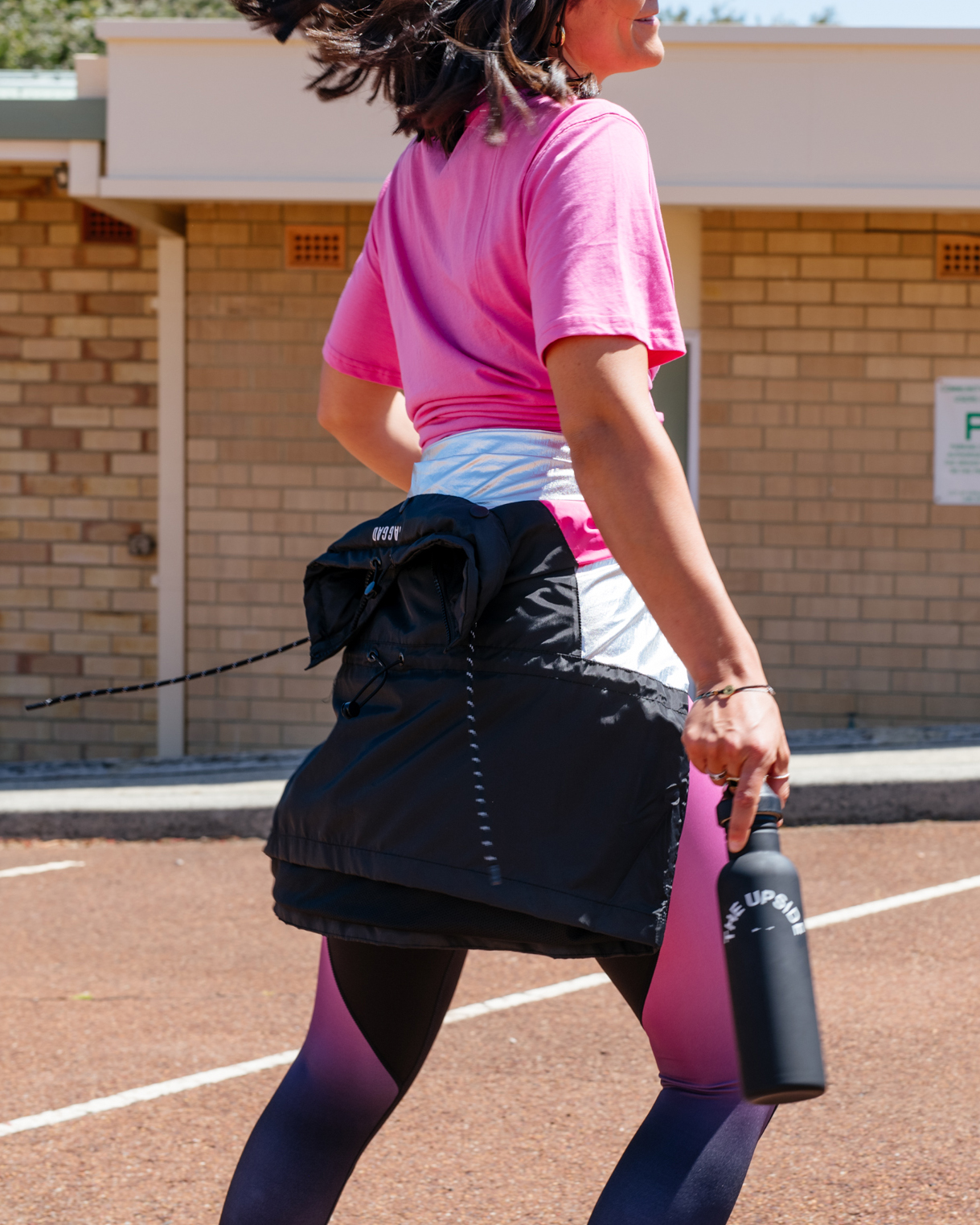 #2 Bike Bar
ICYMI, Perth now has its very own Soul Cycle clone and we're in lust. Bike Bar runs spin classes with extra flair, so expect a little bit of choreography to get your whole body moving along to the music. And don't for one second let your biceps think they get to slack off, there are plenty of arm tracks thrown in to keep your upper body in shape. The 1kg dumbbells might feel light as a feather when you pick them up but it's a whole other story once you get to the end of the track. Plus, they've just opened up a brand new location in Applecross so if you live south of the river, there's officially no excuses.
What to wear?
Something to sweat in, like these Onzie leopard bike shorts paired with this black muscle tank from The Upside.
#3 LA Fit
LA Fit runs one of the most effective workouts ever out of their Subiaco and Highgate studios. It's called the Lagree method and it promises to burn up to 800 calories. Combining strength, endurance, cardio, balance, flexibility and core training into one 45-minute class, if it's good enough for Meghan Markle, it's certainly good enough for us. LA Fit also offers Ride—a 45-minute cycle class choreographed to inspiring tunes. It's a yes from us.
What to wear?
LA Fit's Megaformer classes are serious, so you need some activewear that'll go the distance while keeping you cool. We love Jaggad's Hacienda Spin Short and Prene Bag's XXS Bag to store your bottle and towel, you're going to need it.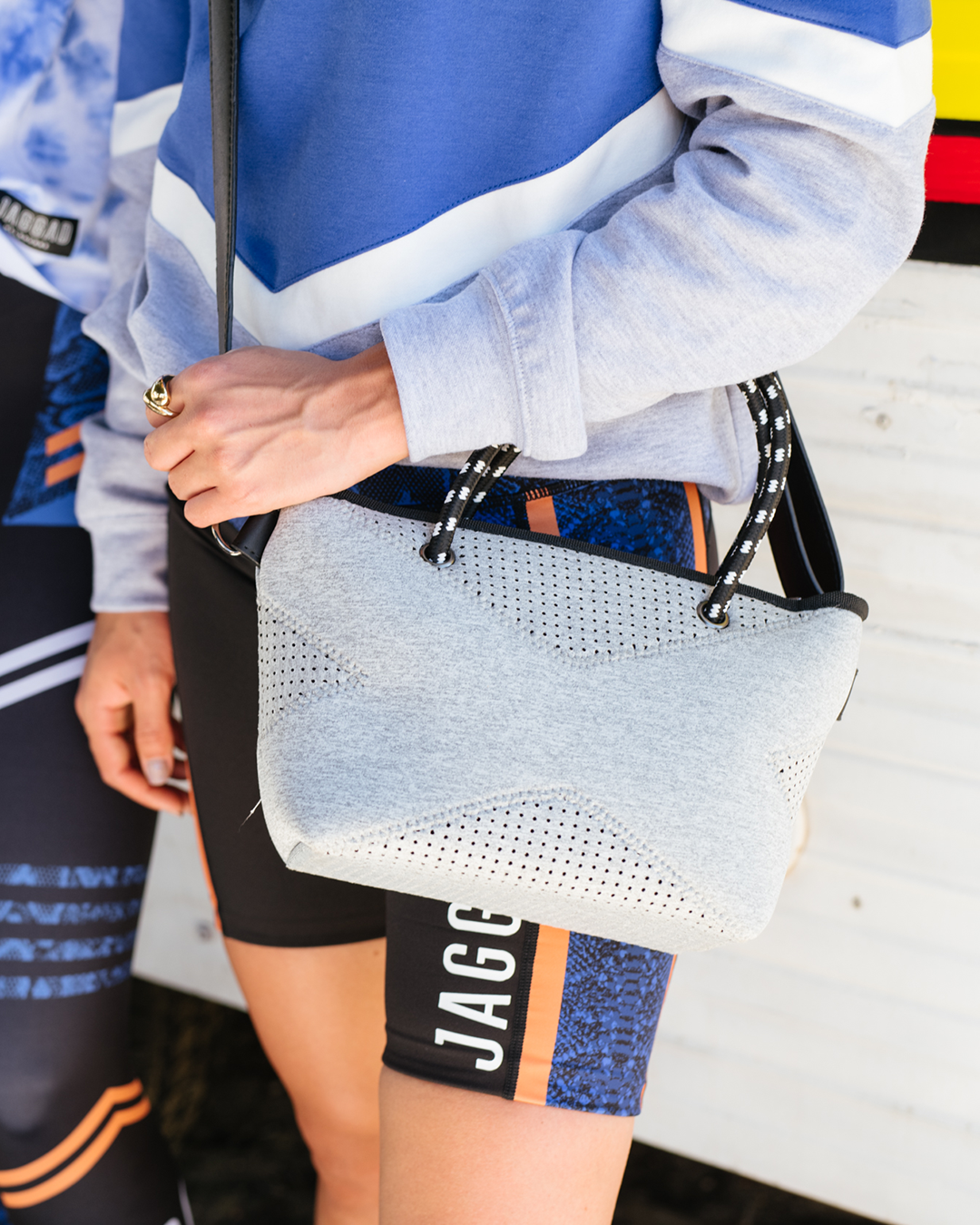 #4 S30
If you've got a dirty addiction to R&B and hip-hop music like we do, working out at S30 will be nothing short of a rhythmic dream. Not only is S30 Perth's first underground hip hop gym, the gym also features some of Perth's best trainers so you're sure to get a pumping work out along with the pumping tunes. With each day dedicated to a different workout—for example upper body and core on Monday, hybrid on Tuesday, leg day on Wednesday—you'll be feeling body confident in no time.
What to wear?
A place as cool as this needs the threads to match, obviously. We're loving P.E Nation's effortlessly cool Co-Driver Tee paired with their Flex It leggings to ensure optimum support for this kind of high-impact training. Swap your sneakers after your workout for a pair of Superga Pool Slides and you're instantly ready for that well-deserved brunch.
#5 Total Movement
Serving up the perfect combination of strength classes teamed with the burn of reformer pilates sessions, yoga and even meditation, Total Movement certainly walks the walk. Your one stop shop for a mind and body overhaul, this place is like exercise heaven.
What to wear?
Get sweaty, strong and flexy in the Vie Active Rockell Leopard Leggings, perfect for any kind of workout. Team it with the Lilybod Margo Long Sleeve Tee to slip on after your session and you're good to go.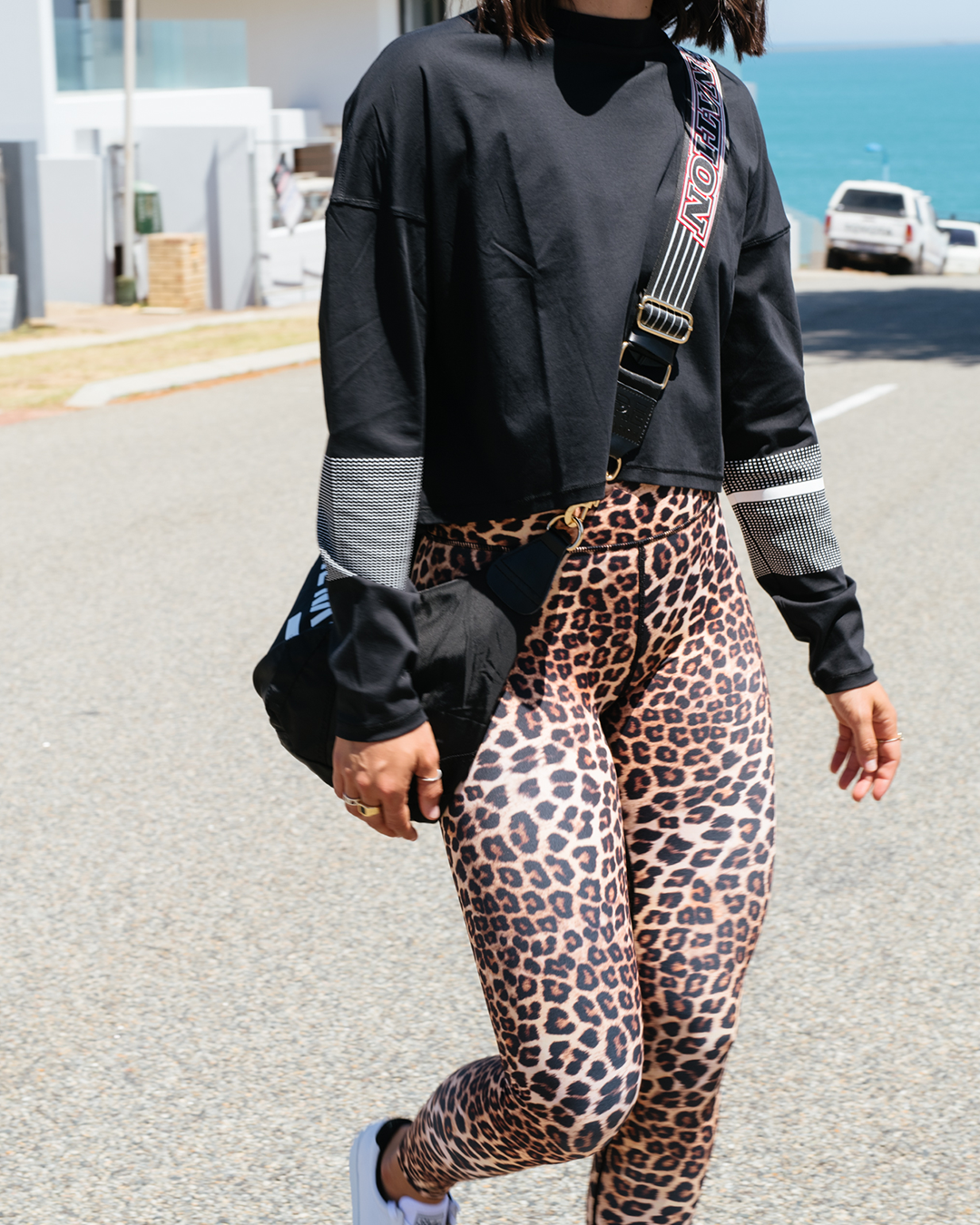 #7 Heartbeat High
Workouts don't feel like work at Heartbeat High, thanks to their killer tunes, neon lighting and all of the pink accents. They offer up super fun classes like the old school 90s dance inspired Bump n' Grind and the slower paced TLC Roll + Release designed to ease your knots and niggles. If you've only got 30, their Sweat In The City class is just the ticket to get your heart pumping.
What to wear?
Pink, obviously. We'd be quite happy in a matching get up from P.E Nation complete with a pale pink tank and shorts, perfect for the warmer months ahead. Oh, and to top it all off, you can rock this matching lightweight spray jacket to keep you protected before and after class.
#6 Rev Barbell Club
Want to be stronger? Make a beeline for Rev Barbell Club. Specialising in weightlifting, Rev Barbell Club will teach you all the techniques associated with heavy lifting, whether it's mastering the clean and jerk or nailing the snatch. One thing's for sure, you'll be feeling like an absolute boss in no time.
What to wear?
These Jaggad Linear Full Length Leggings are perfect for heavy lifting and you can't go wrong with a matching cap from New Era to take you seamlessly from indoors to outdoors.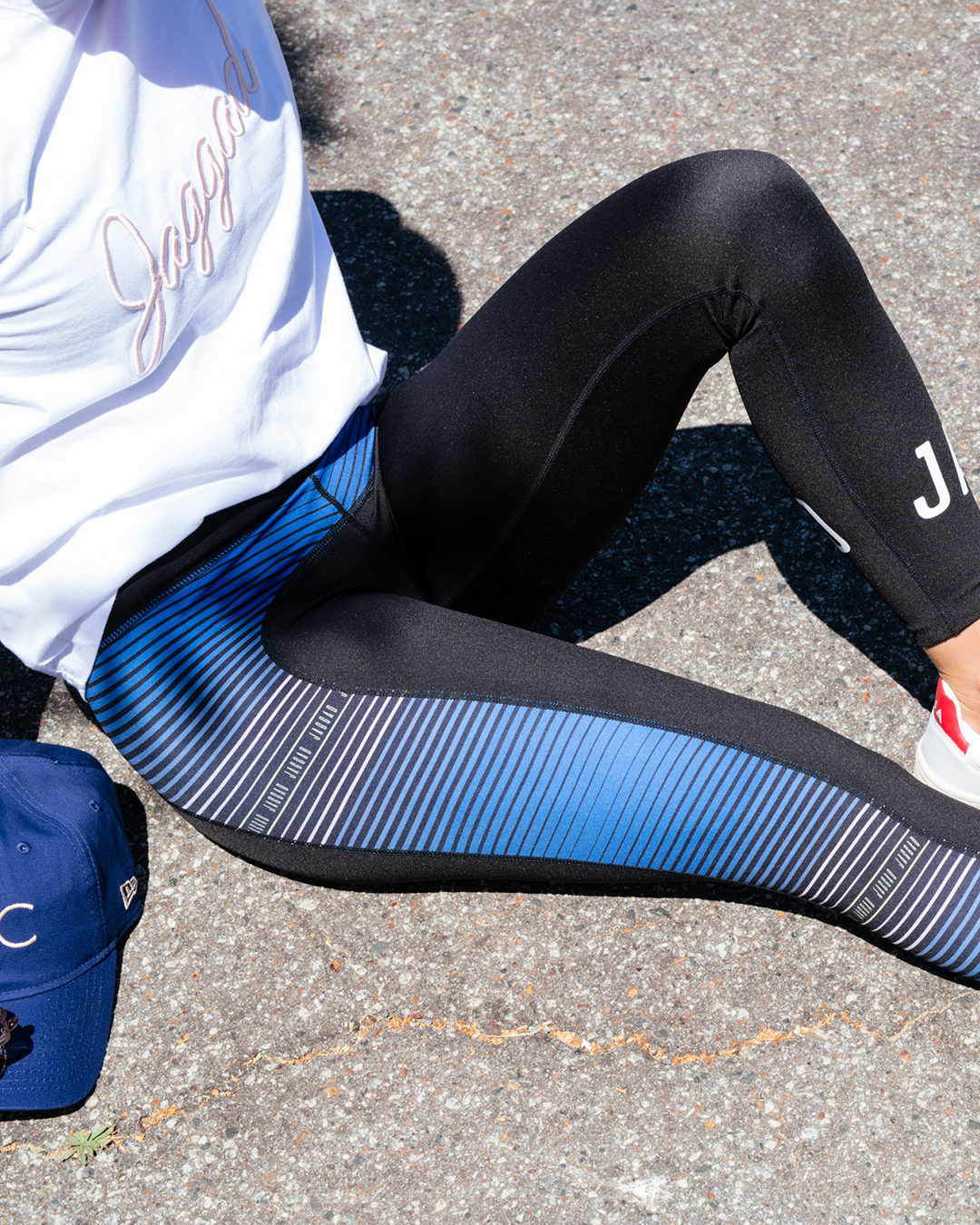 #8 BOUNCE Inc.
The Bounce warehouse is like something you probably saw in your dreams as a seven-year-old. It's decked out like a giant trampoline theme park. Whether you're looking to let loose or unleash some serious parkour skills on the joint, both ends of the spectrum are catered for – and everything in between. The Free Bounce section is where you can bounce to your heart's desire. There's also the Big Bag, basically a mega whoopee cushion which doesn't deflate on impact. For those of you partial to a little harmless competition, we'll see you at the Dodgeball Arena for a (friendly) game of dodge.
What to wear?
You'll need some good support from all that bouncing so give Jaggad's Hacienda Crop Bra a try. Pair it with their matching Hacienda legging and muscle tank and ooze confidence.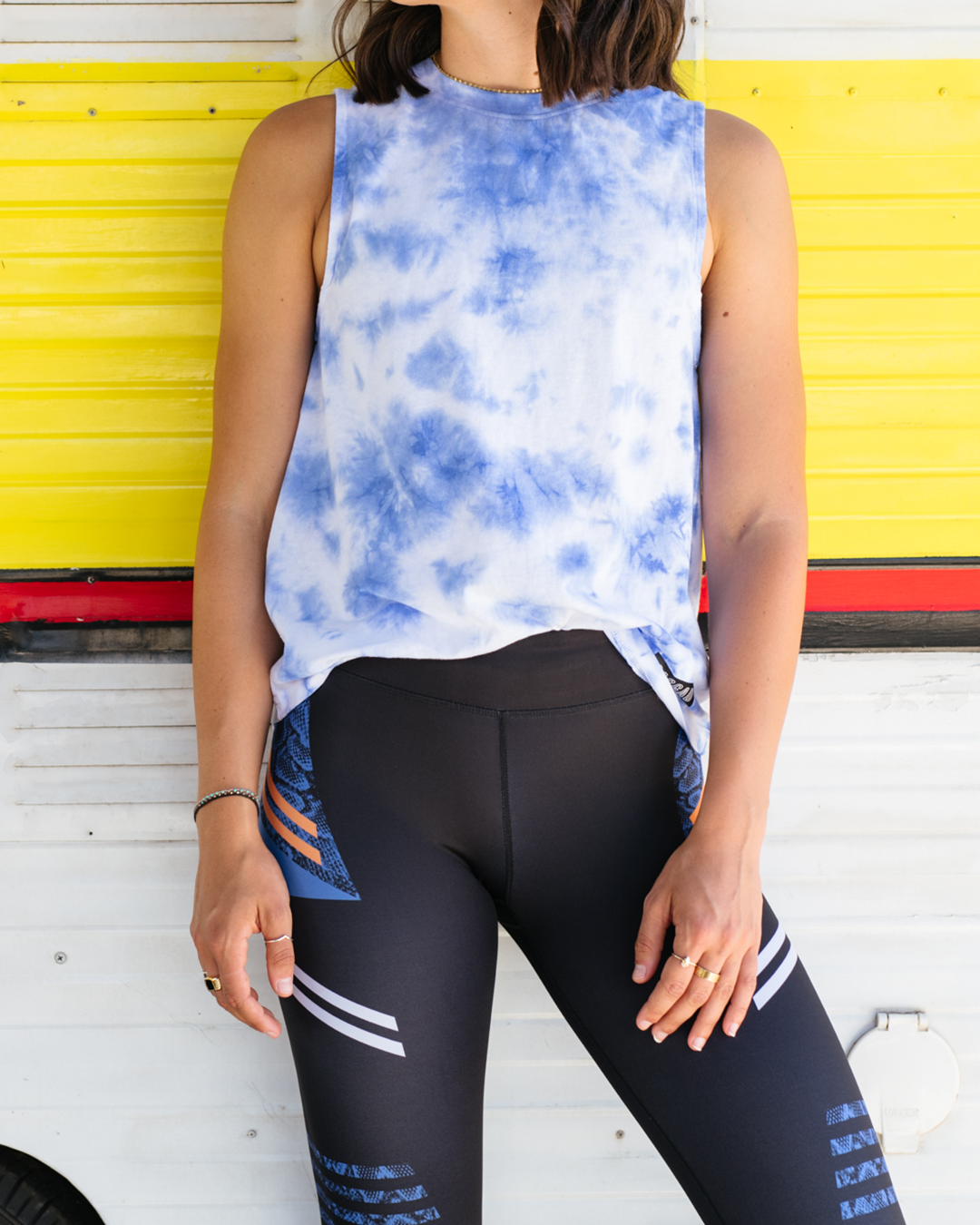 Editor's Note: This article was produced in partnership with Hyperluxe Activewear. To find out more about who we work with (and why!), read our editorial policy here.