The office, for many people, is a modern day prison cell.
Sitting for eight or more hours a day in the same room can take its toll. But getting out and about with a laptop in hand can often be the answer, if not an attempt to save your sanity.
Research shows a frequent change of environment can often lead to greater creativity and productivity. Fancy that.
So, what better way to change up your surroundings than with ample table space, copious amounts of caffeine, free Wi-Fi, cute baristas and power points to recharge. Peel those cheeks off your seat and check out the laptop-friendly Gold Coast cafes with Wi-Fi.
Caffeine Kings
Miami
Early birds, rejoice. Pouring from 6am all week long, Caffeine Kings is the hole in the wall haunt you'll never want to leave. Fuelling your creativity with grungy alley art, your motivation with killer tunes and your soul with unlimited coffee, this Miami laundromat-turned-cafe can do no wrong. With free Wi-Fi flowing through the airwaves (ask for the password at the counter) and powerpoints available to recharge the lappy, you can even enjoy a knock off drink from 10am until midday.
Blendlove
Southport
Melting into a chair all day long can leave even the best of us feeling a bit stale. So one of the many perks of working from Blendlove is their gluten, dairy and refined sugar-free vegan menu just waiting to make you feel all brand new. Score free Wi-Fi at the counter and work your way through their killer menu. We're talking Banoffee espresso smoothies and vegan loaded fries. Make new friends by sharing their sought-after powerpoints.
Substance Espresso
Runaway Bay
We're serious when we say that Substance is one of the very best laptop-friendly Gold Coast cafes with free Wi-Fi. Seriously, co-owner Leah made it a top priority to install loads of powerpoints, offer unlimited Wi-Fi all day long and dish out some of the most delicious dishes around. And hello, they're open from 7am right up until 3pm midweek and 2pm weekends, for you all-day hustlers. Try the delightfully surprising eggs benedict and potato hash, and thank us later.
The Yard
Nobby Beach
Tucked away off Nobby's main drag, The Yard is a spacious cafe with no shortage of workability. Offering free Wi-Fi to us internet hungry laptop slaves, cozy brunching and an assortment of seating to choose your fave position. Get all Carrie by the window, pull up a stool at a high table or sink into a couch in the rear courtyard. Just don't leave until you've tried the hot smoked salmon with potato rosti, scrambled eggs and baby beats. Working brunch, sorted.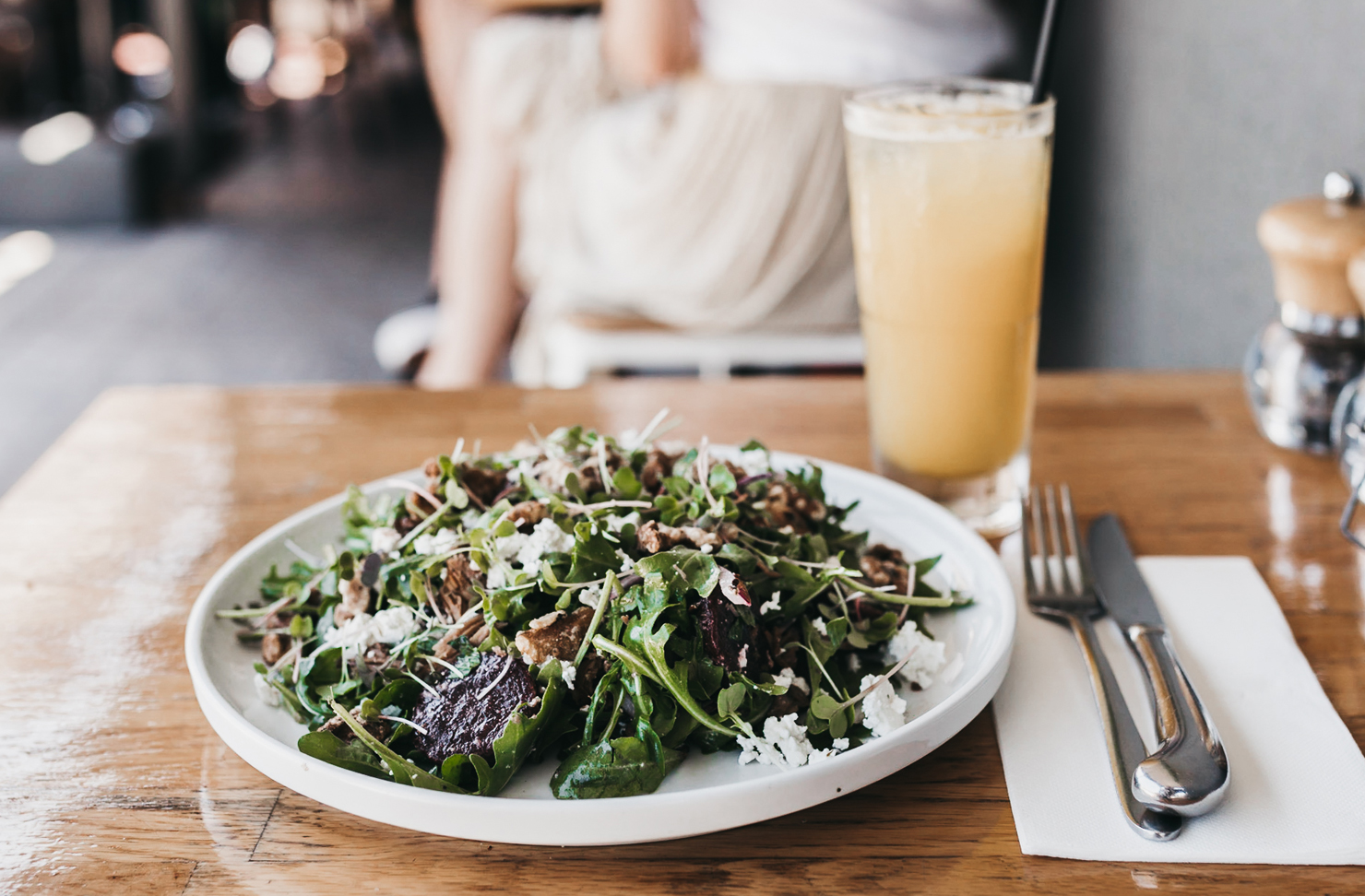 Daark Espresso
LABRADOR
Gracefully dishing out their free Wi-Fi code, Chirn Park's bustling cafe, Daark Espresso, offers the perfect people-watching spot, delicious eats and piping hot brews. Plus, the bar opens at 10am and we're not complaining about that. Ask at the counter for the Wi-Fi code and pull up a seat inside, by the window or anywhere around their breezy wraparound verandah. If you're looking for one of the best Gold Coast cafes with Wi-Fi, start here.
Board Culture
Mermaid Beach
Many freelancers simply need a laptop and a Wi-Fi connection to get down to business. But a gallon of coffee never hurt nobody. Enter: Board Culture. Mermaid Beach's favourite surf shop with a cozy espresso bar laneway. Ask Trav for the Wi-Fi i password alongside a flavoursome bomlette (burrito omelette with all the trimmings). Or better yet, score a good old-fashioned toastie and a cup of coffee for a tiny $10. It's enough to make you want to smash out tomorrow's work early, then hire a board!
Little Mermaid
Mermaid Beach
Little Mermaid's bright and breezy setting calls for uninterrupted inspiration. Organic coffee and super-fast Wi-Fi are true highlights here, so there's no excuse to procrastinate on that deadline. FYI: Get in early to claim a powerpoint. Choose between a varied assortment of seating too (high tops, peacock chairs, booths or sun-drenched alfresco style), so once you've sent those important emails you can reward yourself with a cocktail and get your slouch on comfortably.
No Name Lane
Broadbeach
If it's an Instagram-worthy, laptop-friendly Gold Coast cafe with free Wi-Fi you're after, head straight to Gold Coast's own No Name Lane. This minimalist chic Broadbeach stomping ground offers natural lighting, spacious desks, damn delightful cocktails, Reuben sandwiches and free Wi-Fi. Plug into one of their many power points (staff are more than happy to help if you need a hand finding them) and tap away until your heart's content.
BSKT
Mermaid Beach
Even if somehow you don't manage to get any work done, you are no doubt going to be eating and drinking some seriously nutritious fare here. Boasting an impressive health-driven menu and with plenty of table space, fast Wi-Fi, and even bench tops for you to get down to business, BSKT is very much one of our favourite cafes to hit up when we're hunting for free Wi-Fi on the Gold Coast.
Looking for more places to take your working vibes? Hit up the best co-working spaces on the Gold Coast.
Image credit: Daark Espresso and The Yard Cafe|Hayley Williamson for Urban List