There's no denying it, coronavirus/COVID-19, whatever you want to call it, has us all shook. But before you go stock piling toilet paper (seriously, please stop), it's important to take a moment to think about not just ourselves but people and businesses that will be affected by mass closures and cancelations.
One Gold Coast eatery that is leading the charge with forward-thinking ways to keep the wheel turning is Labart, the Burleigh gem that has been delighting the tastebuds and tums of locals since it opened in 2018. Taking to their Instagram yesterday, owners Alex and Karla Munoz Labart revealed their heartbreaking decision to temporarily close its doors amid such uncertain times.
But being the legends that they are, the duo is adapting, offering for the first time ever, a takeaway service. That's right, the hatted restaurant will be slinging their award-winning eats from their kitchen to your couch with Labart At Home. Who would have thought you could chow down on Labart's drool-worthy eats while in your track pants?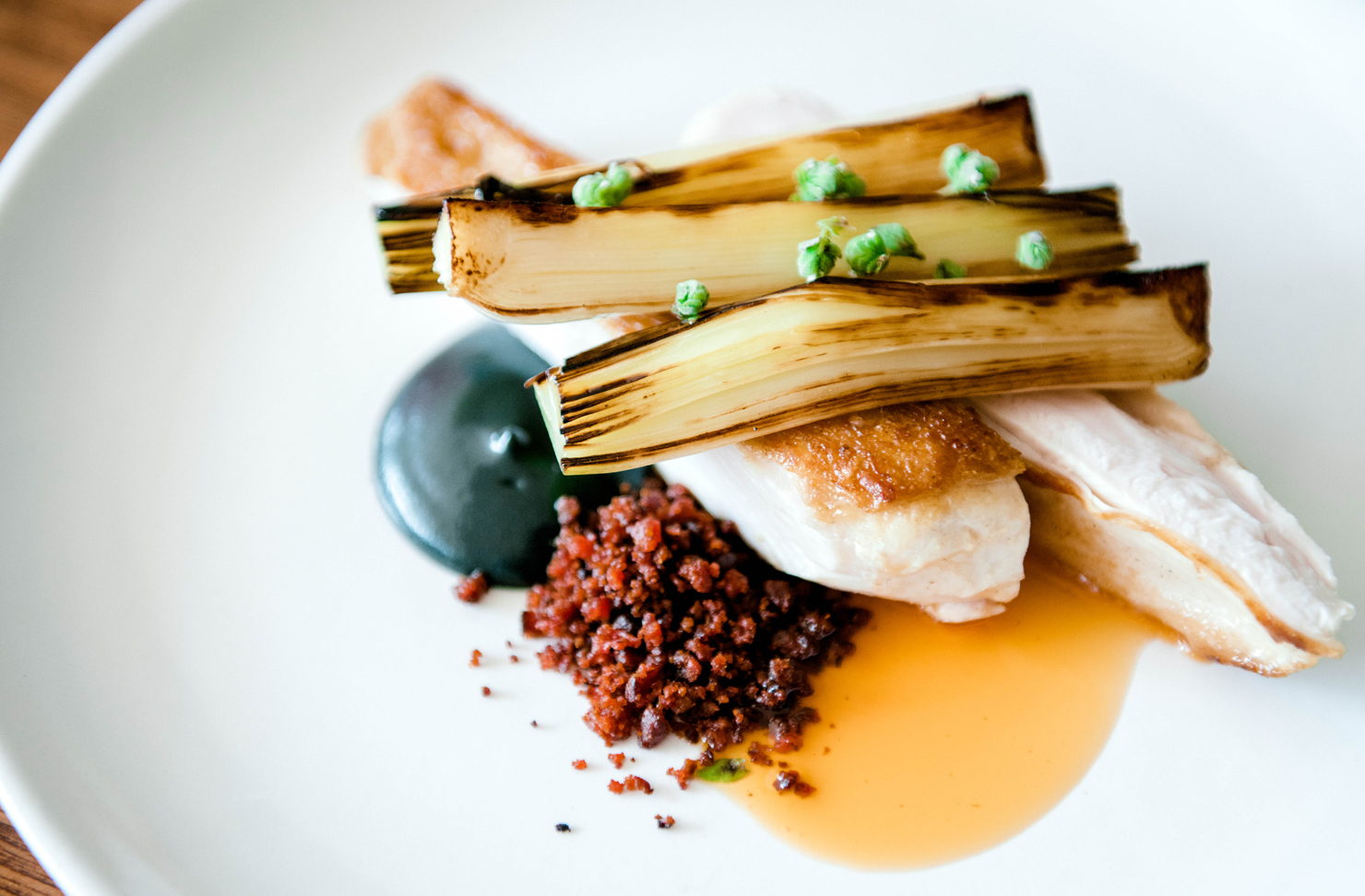 Each morning, Labart's team of talented chefs will be cooking up healthy, nourishing takeaway dinners for you to enjoy. The rotating menu will consist of locally sourced, seasonal produce.
"We want to nourish people in a time when the world needs it the most," says chef and co-owner Alex Munoz Labart. "Dishes will be rustic, comfort food as we head into the winter months. Think chicken coq au vin with mash potato, free-range pork, chickpea and pumpkin casserole and beef bone broth minestrone. We'll also have an offering of desserts and sides. It will be the same Labart quality to enjoy at home."
For now, Labart At Home will be available for pick up from the restaurant from Wednesday to Sunday afternoon and meals will range from $20 to $30. You can order and pay online to ensure minimal physical contact and Labart's high quality hygiene standards will remain in place, as well as the introduction of additional sanitization methods. Even better, everything will be served in biodegradable, recyclable packaging.
If you can't leave your quarters, stay tuned for their home delivery which will be announced soon. That's right, incredible meals will be delivered to your door by Labart's front-of-house team to keep them employed while the restaurant is closed. The same friendly faces who serve you on the floor will bring your food to the door.
And for those worrying, rest assured this closure is only temporary, we'll update you when you can start booking in your fave Sunday lunch again.
Staying in? Catch up on all the best movies on Netflix right now.
Image credit: Kaitlin Maree Photography