Little may you realise, Hawaii is seriously designed for legendary hikes that will give you as many amazing memories, as they do Instagrammable photos. All thanks to us, your next holiday destination is sorted—because after reading about these hikes with OTT views, you're going to want to be on the next plane, STAT.
Oahu
Waimano Falls and Pools
This is the hike for the people who hate hikes. The easy stroll takes you to some of Hawaii's most spectacular waterfalls and pools, where you can jump in and swim off that very minimal sweat you just developed from the hour walk. Most of the trail is also under shade which suits the anti-hikers out there. An easy walk to a 10/10 natural pool and waterfall? Deal.
Time taken: 1 – 2 hours
Grade: Easy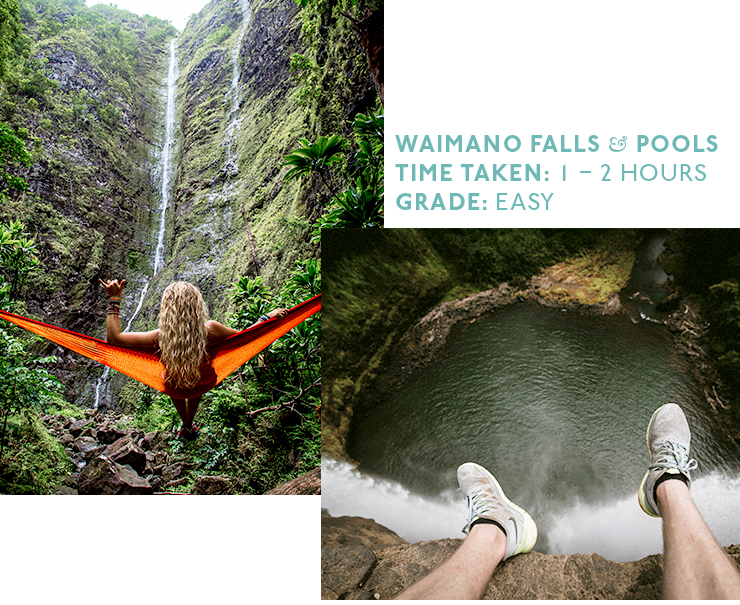 Kuliouou Ridge
The Kuliouou Ridge hike is a cruisy and picture-perfect trail that is suited to most people's fitness levels (yes, we're talking to you Netflix binger and you, City2Surf competitor). The trail takes about 3 hours to reach the summit, and in the last leg you'll face quite a few steep stairs, but it's all worth it when you see the stunning Oahu from above.
Time taken: 3 – 4 hours
Grade: Moderate
Maui
Pipiwai Trail to Waimoku Falls
We'd happily say this is one of the coolest hikes out, mainly because you get to see one of the biggest banyan trees (spoiler alert: it's seriously huge). You'll walk through bamboo forests, see the stunning Makahiku and Waimoku Falls, all at an elevation of just 600 feet, meaning you'll only break a light-ish sweat. The walk can be done in 2 hours, but there's so much to see you could literally spend hours on this one.
Time taken: 2 – 3 hours
Grade: Easy to moderate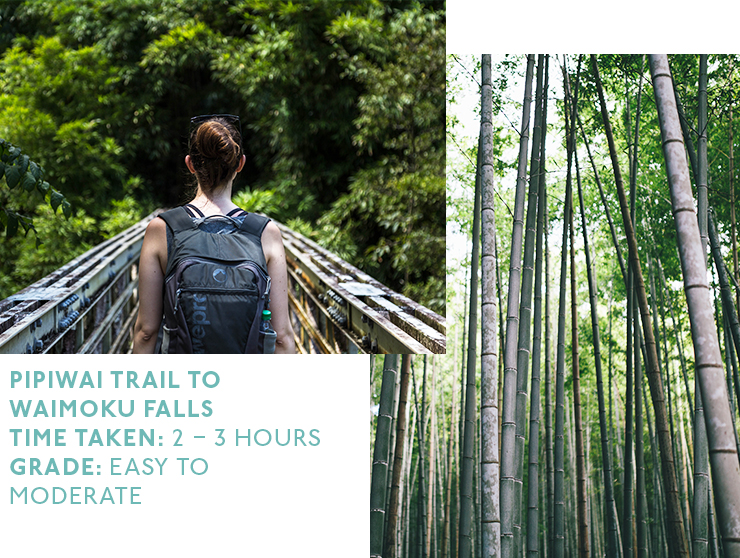 Big Island
Hawaii Volcanoes National Park
You won't be seeing any boiling, molten lava burst out of the top of this volcano any time soon, but along your hike you'll feel the heat on your feet and witness firsthand the steam shoot through cracks on its surface – which is pretty damn exciting anyway. If you hike in the afternoon, you can catch the sun set over the Halemaumau crater, where a glowing lava lake becomes visible and take it from us, it's oh-so magical.
Time taken: 2 – 3 hours
Grade: Moderate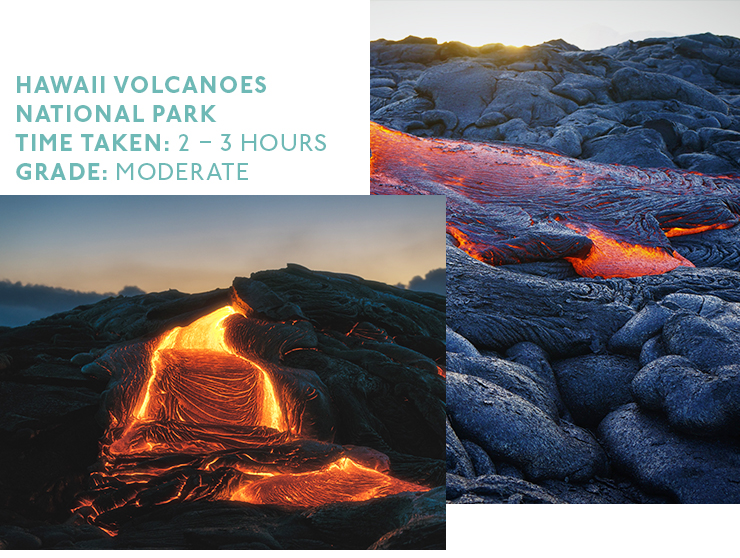 Kauai
Awa'awapuhi Trail
If you're up for a challenge (an all uphill return hike), this is the hike for you. The trek begins in a super leafy and green area ending up at the Awa'awapuhi valley that leads to the ocean. You'll end up being surrounded by 4,000 foot cliffs with dry hills and a vast ocean—a sight you probably won't get down at the beach.
Time taken: 4 – 5 hours
Grade: Difficult (Moderate if you do F45)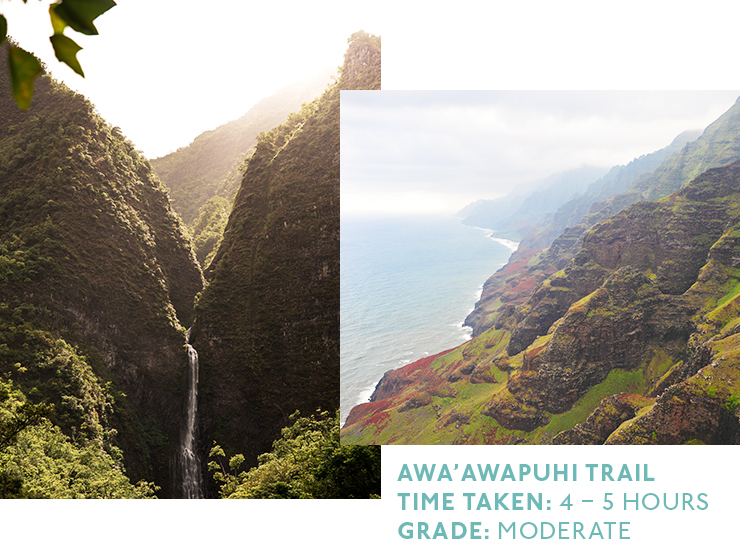 The Kalalau Trail
Now this hike is for those who want to test their limits, because I think we can all agree that a 8 to 9 hour walk is not everyone's cup of tea. This hike is one of the most famous in the world, simply because it's damn tough, but legit so beautiful and rewarding. You usually camp along this trail, ending up at Kalalau beach where the sand is golden and the view is mesmerizing.
Time taken: 8 – 9 hours
Grade: Difficult
Want more? Check out how to have the Ultimate 48 Hours In Waikiki.
Design credit: Sarah Law