Let's have a show of hands; who here has been caught doing the ol' stealth side-eye FB scroll mid conversation, or a quick pre-feed #foodporn post?
We're guilty as charged.
Well, our mates at Ford are here to rip that phone out of your hands (if you ask nicely, they might give it back to you for Google Maps) thanks to the boss Ford Escape SUV, which is the perfect accomplice for an awesome Sunday, sans screen.
So here are 10 absolutely cracking ways to make it a weekend for the books on less than $50 all across South East Queensland.
Sunshine Coast
#1 Climb A Mountain
There's no better way to show Sunday who's boss than to climb a big mountain. Mount Coolum has to be one of the best, but don't be fooled because this is not a walk in the park by any means. But once you get to the top and see the sweeping view from Noosa National Park down to Caloundra, your sweat (and those tears) will definitely be worth it! If you're up for even more of a challenge, then make a bee-line for Mt Tibrogargan. Be warned though, you will work up a sweat.
#2 Taste Everything You Can Get Your Hands On At A Farmers Market
Living in Queensland, we're spoiled for choice with fresh AF markets, so take your pick between the Sunshine Coast, Gold Coast, or Brisbane—you've got no chance of being disappointed, really. Skipping breakfast is crucial here, because no matter what you choose, a buzzing hub of ridic food and drinks stalls awaits. We're talking the best cheese, seafood, breads, meats and chutneys (just to name a few) going around.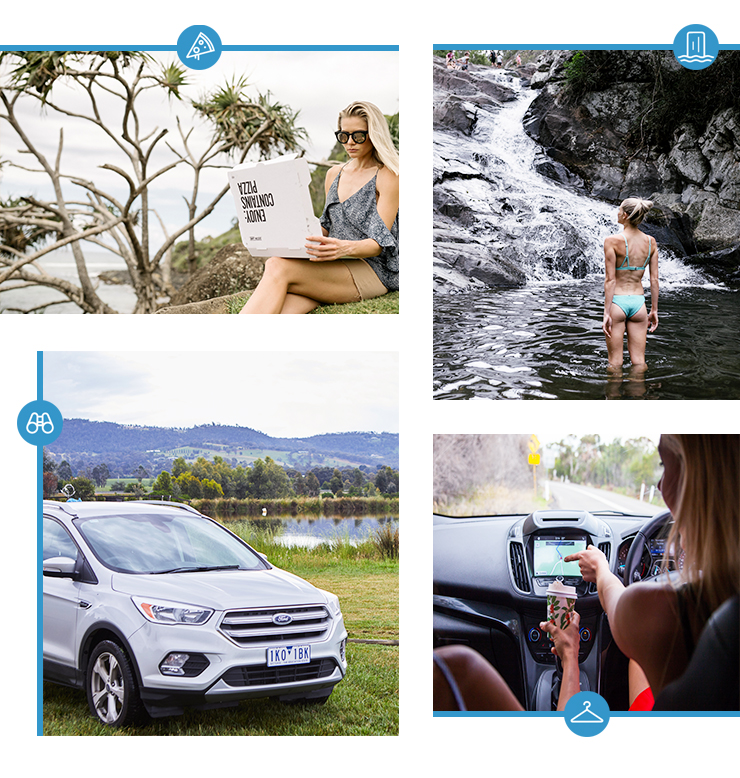 #3 Get Your Thrift Shop On
Make like Macklemore and drop some loose change at one of Queensland's many thrift and vintage shops. Whether you're looking for a pre-loved gem or literally grandpa's hand-me-down, we're pretty sure you'll be making it rain off the back of a fifty dollar note!
Gold Coast
#4 Cruise Around Sunflower Fields At Farm & Co
We'll let you off the hook if you get your phone out for this one because you're going to want to take some pics at Farm & Co. Summer is the best time to see the sunflowers in full bloom so be prepared to fill up your camera roll. After you pick yourself a souvenir for $2, you can then spend all day stocking up the car with a range of fresh local produce. Not a bad Sunday at all.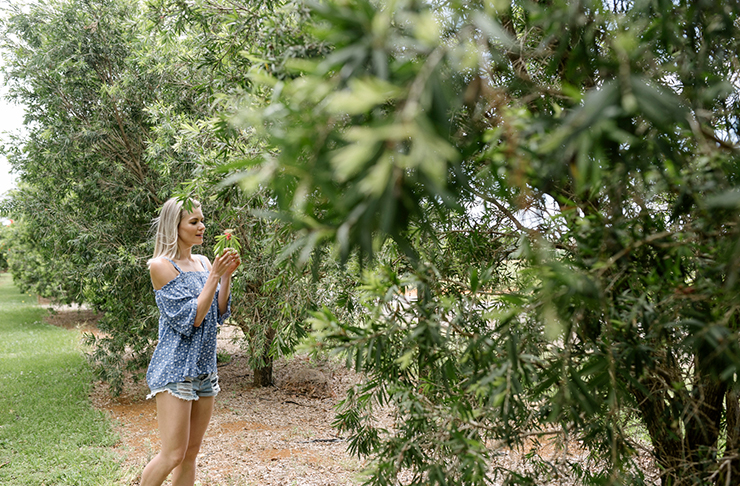 #5 Hunt Down The Gold Coast's Best Secret Swimming Spots
With the Gold Coast being home to a 50km stretch of beaches, you'll definitely have no shortage of sandy spots to make your Sunday a boss one. But to take things up a notch, escape the crowds and grab yourself a little slice of secret paradise at one of these lesser known spots. Our tip is to go off road to Kerosene Inlet and find yourself one of the most secluded swimming spots on the Gold Coast. Just make sure you pack the car with lots of snacks because you're not going to find a shop closeby.
#6 Watch The Sun Go Down At Burleigh Hill
End your day just as well as it started and watch the sunset from Burleigh Hill. What really makes this a boss thing to do, is that Justin Lane (AKA one of the GC's best pizza spots) will also deliver pizza straight to your picnic rug so you don't even have to move a muscle to get a great feed and an epic view!
#7 Have A Crack At Ice Skating
We know the Gold Coast doesn't exactly get cold enough to warrant any snowfall, but that doesn't mean you can't have a crack at ice skating. Get all 'Blades of Glory' at Iceland and carve up the ice rink with change from a fifty. Just remember to wear long sleeves and pants, because that ice is not forgiving when you take a fall (trust us!).
Brisbane
#8 Take A Hike
Whether you're a regular or a first timer, hiking Mt Coot-tha never gets old. The Summit Circuit combines the Summit Track and Mahogany Trail and will lead you to the 360-degree lookout giving you the best views of Brissy… The best part of it all? You can bring your dog! For something a little more than just walking, you can head to Enoggera Reservoir and try out some kayaking or stand-up paddle boarding.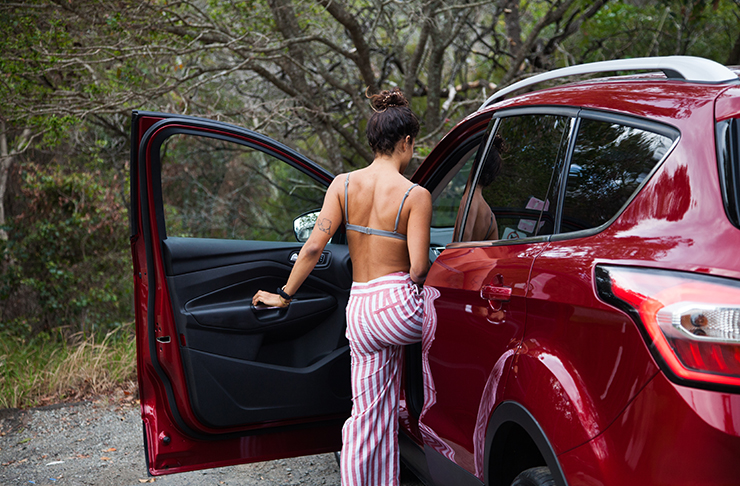 #9 Take In The Free Live Music At Southbank
There's no better way to spend a Sunday than by sitting out in the sun as you enjoy some tunes at River Quay Green, while you look out onto the city skyline. You won't even need your fifty for this one because it's free (even better).
#10 Swim At Cedar Creek Falls
You wouldn't be in Queensland if you didn't take full advantage of the sun by exploring all the cool watering holes around. Situated less than an hour from Brisbane city, Cedar Creek Falls is pretty epic when you see it in real life.
So whether you're up for a massive roadie, or a down for a quick drive to some local hotspots, our mates at Ford have you covered for the best ways to turn your Sunday into one for the books (and we bet you don't even miss your phone!).

Image credit: Tash Sorensen for The Urban List.
Editor's note: This article is proudly sponsored by Ford and endorsed by The Urban List. Thank you for supporting the sponsors who make The Urban List possible. Click here for more information on our editorial policy.