If you don't already have plans to jet set away for the four-day Easter weekend, would rather avoid places that get grossly over-populated (*cough* Byron), and don't fancy paying the exorbitant accommodation prices that hike up a fair few pennies just because it's the end of Lent, then read on to find seven of our favourite staycation ideas all within a stone's throw of the Gold Coast.
Sleep at home, forgo the housework, remember to relax, and mission it to these local activities for an Egg-cellent Easter.
Italian Festival
Easter 2016 will be the first time this Italian-styled street festival hits the Gold Coast; the perfect excuse to eat yourself silly and paint the town red, white, and green! From the catwalks in Milan to the emerald beaches of Sardinia, and the relics of ancient Rome, the inaugural Gold Coast Italian Festival is your chance to enjoy Italy without the airfare. Would you need any more convincing if we mentioned wood-fired pizza, freshly made pasta, delicious gelato, and Italian fine wines? We think not.
Where: Pratten Park, Broadbeach
When: March 26 and 27, open 10:30am till late
Cost: $7-dollar entry fee
Climb Mount Warning
Be the first in Australia to see the sun rise from the top of Mount Warning, for a truly spectacular way to start your long weekend. The 8.8 kilometre return walk will surely get your blood pumping, but with breakfast rustling in your backpack and the urge to be up before the sun, it's motivation enough to keep on keepin' on. Be prepared for the rock climb (or should we say rock scramble) at the end, which is more challenging than you might think. The 360-degree views from the summit are more than worth the butt-burning incline and hey, you just burnt off all those Easter eggs, so #winning. Helpful hint: check the weather forecast before you go, as it would be no fun if you got to the top only to be greeted with fog, cloud, and rain.
Where: 153 Mount Warning Road, Gold Coast Hinterland
When: Start the climb at 4am in time for sunrise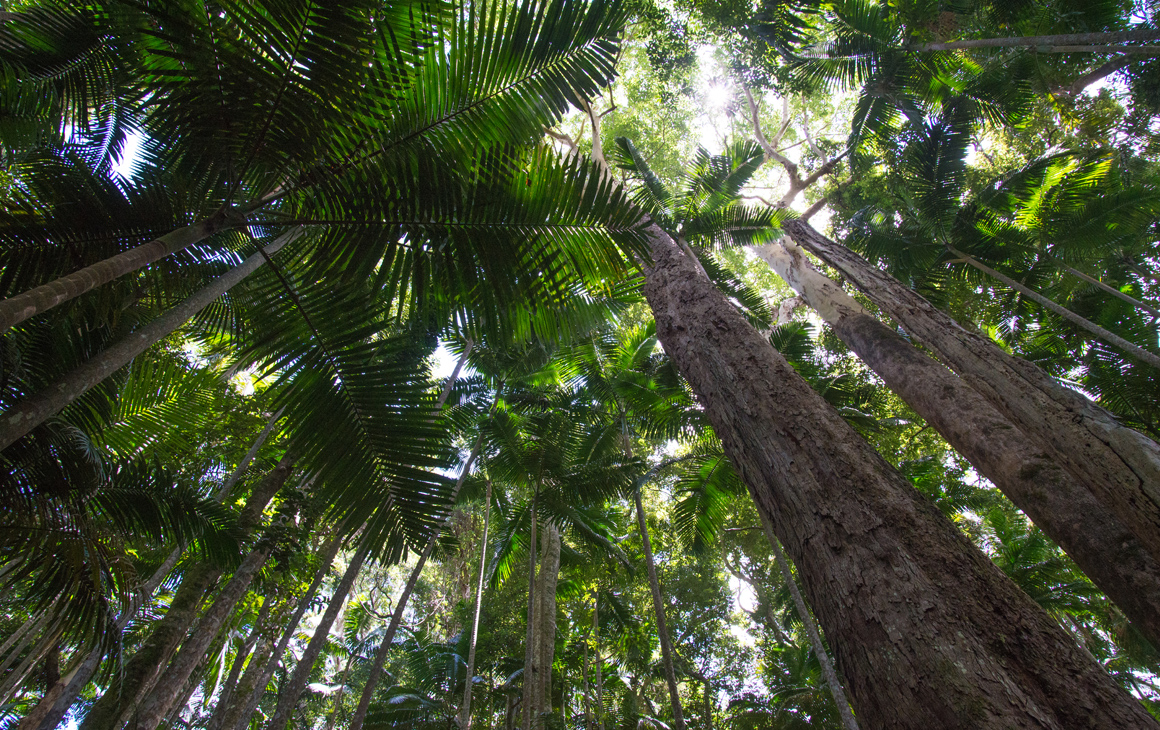 Byron Bay Bluesfest
This is one festival you must experience at least once in your lifetime, and a day trip is really all you need! The blend of artists at Bluesfest make it the perfect fit for a family affair; from contemporary to classic, young and old, as well as local and international talent that boasts a relaxing chilled-out vibe lasting well into the night. Featuring 200 musicians over seven stages, five licensed bars, over 100 food and market stalls, and beer gardens galore that you may have to pay/beg/bribe a friend to be your sober driver. Be sure to pack your gumboots, as it has been known to rain, nearly every year might we add as it's something to do with the moon at Easter time.
Where: Tyagarah Tea Tree Farm, just north of Byron Bay
When: March 24—28
Cost: Day tickets start at $159
Mount Tamborine
Experience a taste of the Gold Coast Hinterland and opt for a wine tasting tour on one of your days off—Easter is a time for excess, after all. A day being chauffeured around Tamborine's best-kept secrets, sampling some of Queensland's award-winning wines and boutique-crafted liquors and beers sounds pretty damn good to us. Soak up the damage with some locally-made cheeses if you're a savoury sort, or the best-selling fudge in Australia if you have a hankering for all things sweet. With the tour guide's extensive knowledge of the area, wineries, and each and every drop—you'll be calling yourself a connoisseur by the end of the day (if not a slightly intoxicated one).
Where: Mount Tamborine Wine Tasting Tours
When: Bookings essential
Cost: Dependant on size of group and pick-up location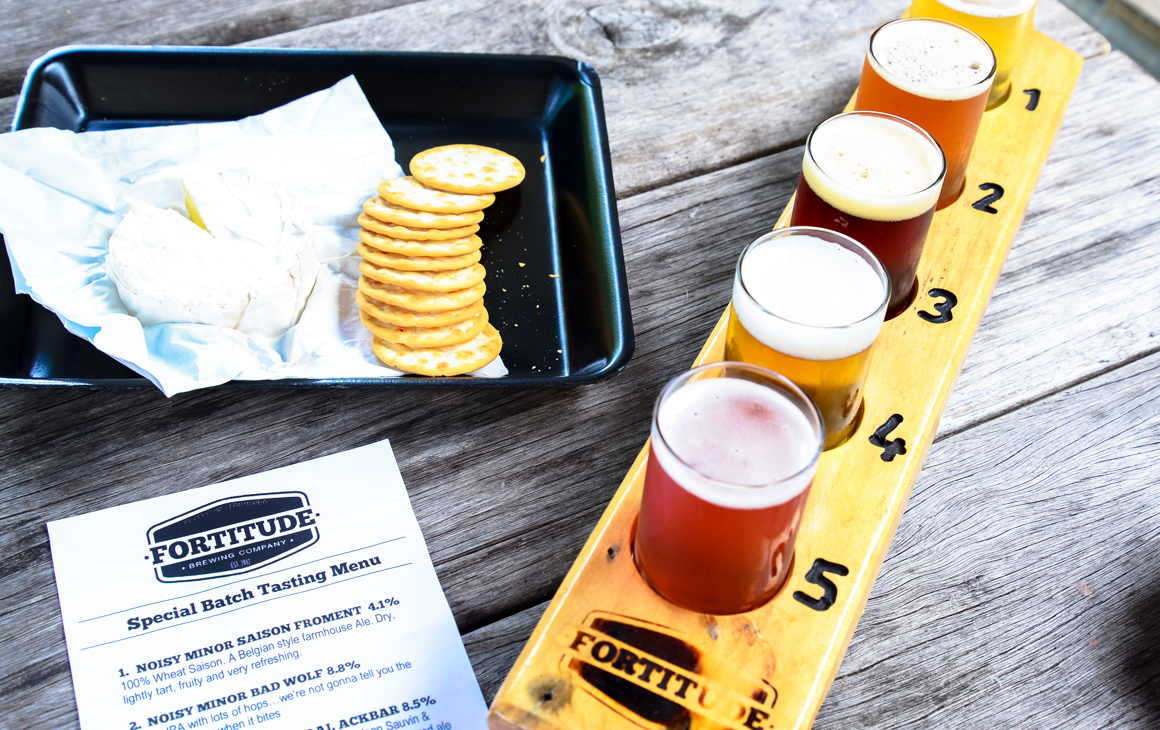 Gold Coast Suns vs Essendon
Footy fans rejoice! The first game of the season will be on home turf over the Easter long weekend at Metricon Stadium. The Suns are re-energised and raring to go after a woeful amount of wins last year, essentially leaving them sun-burnt… see what we did there? Free public transport is included with every pre-purchased ticket, so grab your buddies, some brews, and have an arvo supporting the Suns. Heck, they sure as hell need some local love!
Where: Metricon Stadium, Carrara
When: 3:30pm, March 26
Cost: Tickets between $40—$80
Hunt Down a Secluded Beach
If you are prone to staying in the Burleigh bubble, then pack a picnic spread, your surfboard, and go on a road trip in search of a secluded beach; our favourite being Dreamtime Beach in Fingal Heads. The name says it all. A long stretch of uncrowded and pristine white sand, rolling waves, a cute little lighthouse plonked on the rocks, and a good chance you'll spot dolphins frolicking close to the shore. If you're still hungry after your picnic spread, then head to Sheoak Shack Gallery Café for a graze and a gaze at works by local established and emerging artists. It will feel like a mini-vacay!
Where: Fingal Heads, Northern NSW
Moreton Island
When we live in paradise, us Coasters don't often like venturing far, especially towards cities. But Moreton Island, off the coast of Brisbane, is an exception you should make. One of Australia's largest sand islands, Moreton is home to sparkling turquoise waters, stunning sand dunes, and beautiful beaches; this is a place where the crashing of waves sets the pace for your day. For those with ants in their pants, there are an abundance of activities such as whale watching, quad biking, sand boarding, kayaking, and snorkelling the wrecks. Just don't venture far, as there are no roads so a 4WD or walking is your only option. Moreton Island is pretty much unspoilt paradise on our doorstep. Bliss.
Where: 75 minutes from Brisbane by ferry
Photo Credit: Brooke Darling for Metropolist; P&O Cruises