The days are long, nights are balmy, and mince pies have officially hit supermarket shelves everywhere—ready or not, the festive season is officially here. If you're anything like us, you're undoubtedly scrambling to tick off your Christmas gift list with presents that will surely impress your loved ones, no matter their personality type. So to help you out, we've teamed up with DFO Brisbane Airport to make your Christmas shopping a breeze this year.
For The Fitness Junkie
A Christmas gift for the person who loves to workout? Seriously cool fitness gear. It's a no brainer. If they're forever chasing that running high, deck them out with a pair of seriously cool (and functional) pair of Nike kicks so they can keep doing what they love. For the yogi, they'll appreciate a new mat or sweat-wicking workout tights and top from Adidas. We're also vibing Champion's matching loungewear set paired with Adidas chunky white sneakers for the perennial bruncher. Whatever way they choose to work up a sweat, they'll appreciate feeling good in fresh fitness threads and kicks while doing it.
For The Foodie
We all have that friend who's already hit up a new restaurant and snapped a trendy cocktail before we've even heard of it. For the foodie, gifting a restaurant voucher seems too obvious and too simple. This year, you're ready to impress. Your no-fail gift options should include anything from cocktail recipe books and candy infused with real Italian prosecco (yes, really) from Wheel&Barrow to an eco wine cooler with matching cups from Minimax. Go all out with a cheese platter set and cocktail shaker if they're a regular party-thrower or help them sip their way through summer in style with a chic set of Wheel&Barrow glassware. Whether they're a serious foodie or you're just struggling to find the perfect present, a food-related gift is sure to please even the most impossible-to-buy-for.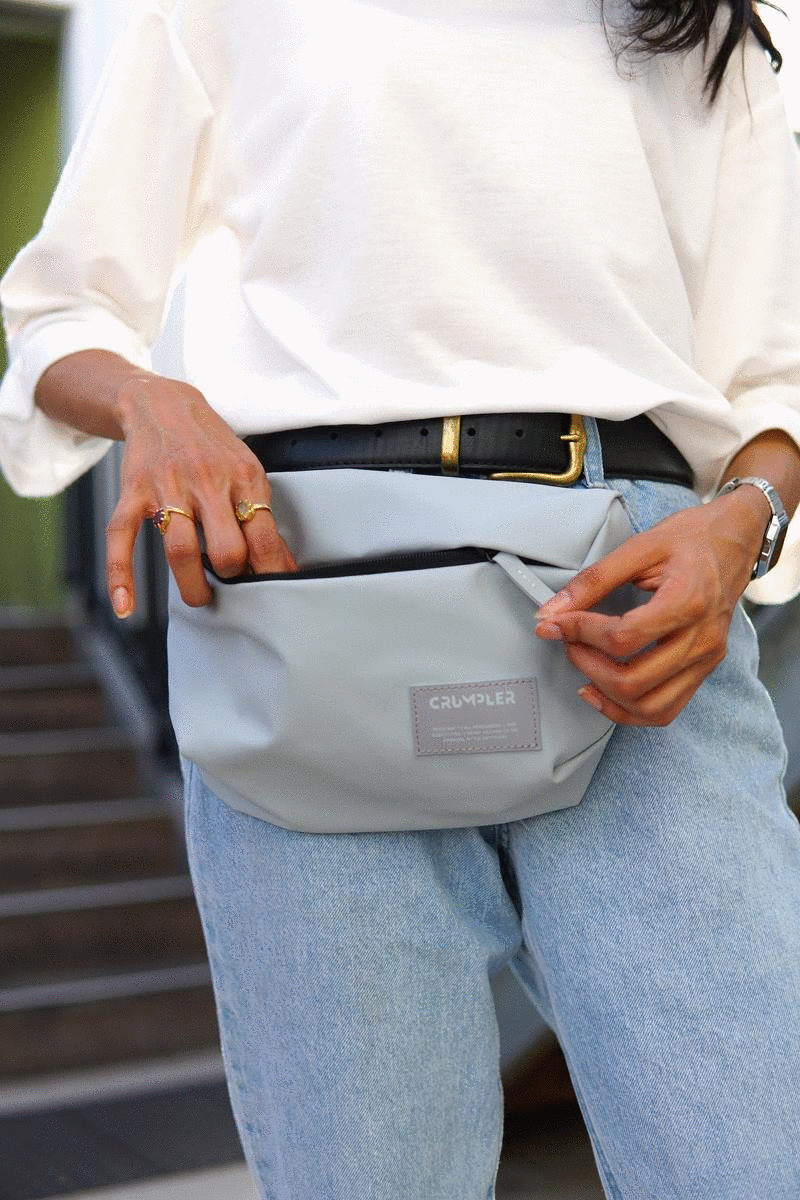 For The Sunseeker
Australian summers are synonymous with beach days so this Christmas, give them what they need to beat the heat. From Sunnylife, they'll appreciate a colourful parasol, matching round towel and cooler bag for the most 'Grammable beach set up. 2019 was the year 90s-inspired looks reigned supreme, so this summer they can't go without a bucket hat from Champion or viper shades from Sunglass Hut. On the hunt for thoughtful stocking stuffers? Grab them a bottle of SPF, inflatable pool toys, an underwater camera, or a beach cricket set from Sunnylife and consider summer sorted.
For The Solo Traveller
If they're regularly skipping between island paradises, strolling along cobblestone streets in Europe or shredding the slopes in Hakuba: gift the perennial globe trotter something that will help them make the most of their travels this Christmas. If a plane ticket is a little out of your budget (us, too), a lightweight backpack with various compartments is a gamechanger for long days exploring, or get them an impossibly cool 90s-inspired bum bag from Crumpler so they've got easy access to their valuables. For the person who loves to fire up Instagram Stories and snap a boarding pass pic at the gate, gift them a chic travel wallet from Furla so they can do so in style. There's nothing worse than getting to your hotel room and discovering there are no speakers, so grab your travel-crazy mate a mini speaker from Sunnylife so they don't have to play inaudible tunes through their mobile phone.
For The Eco-Warrior
Fight the good fight this festive season by filling your Santa sacks with sustainable goodies from Minimax. If they're new to the eco-game, get them started with a keep cup and water bottle (because you can never have too many). For the eco-warrior whose ready to step it up a notch or two, go all out with a stainless steel compact cutlery set, reusable insulated paper lunch bag and beeswax food wraps so they can wave goodbye to single-use plastics. Shopping sustainably has never been easier this Christmas.
This Christmas, head to DFO Brisbane Airport located at Skygate, 18th Avenue, to sort your burgeoning gift list. Their range of brands at seriously affordable prices means you're guaranteed to find something for your loved ones, no matter their personality type.
Editor's note: This article is sponsored by DFO Brisbane Airport and proudly endorsed by Urban List. Thank you for supporting the sponsors who make Urban List possible. Click here for more information on our editorial policy.