Good news to all sweet tooths out there: you can now bake Bam Bam Bakehouse's deliciously naughty goodies from home, thanks to their new bake-at-home range.
Everyone knows cookies are best served piping hot out of the oven and if you've ever woken up in the night dreaming of one of Bam Bam's famous treats, your prayers have been answered.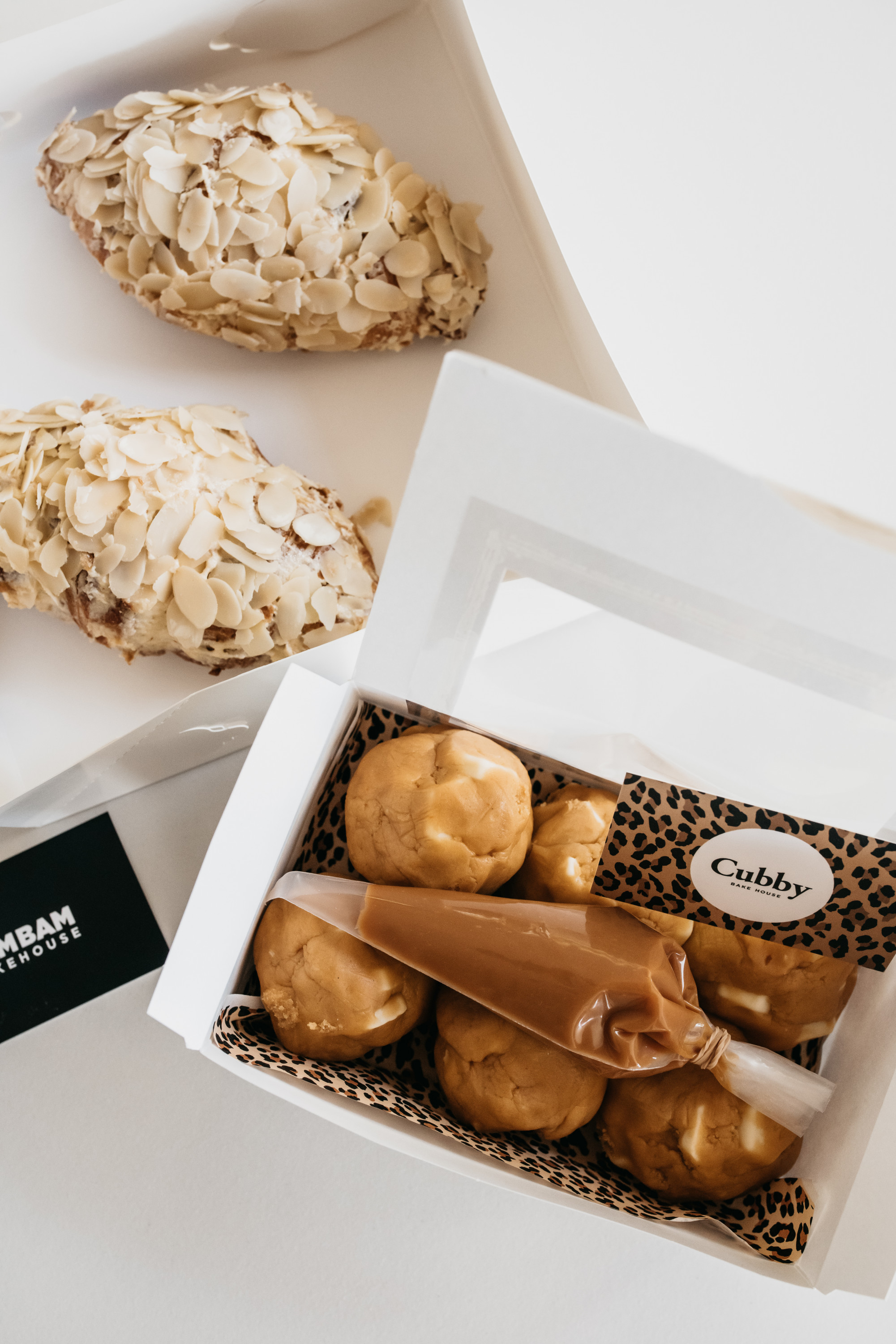 This iconic Gold Coast favourite has rightfully claimed its place as one of the best cafes around and is renowned for its delicate pastries, inventive flavour combos and delectable baked goods.
The new bake-at-home range offers two Bam Bam specialities; their delectable almond croissants and dangerously addictive caramel ganache cookies. Choosing between the two is too hard so we recommend trying both (you'll keep coming back for more anyway).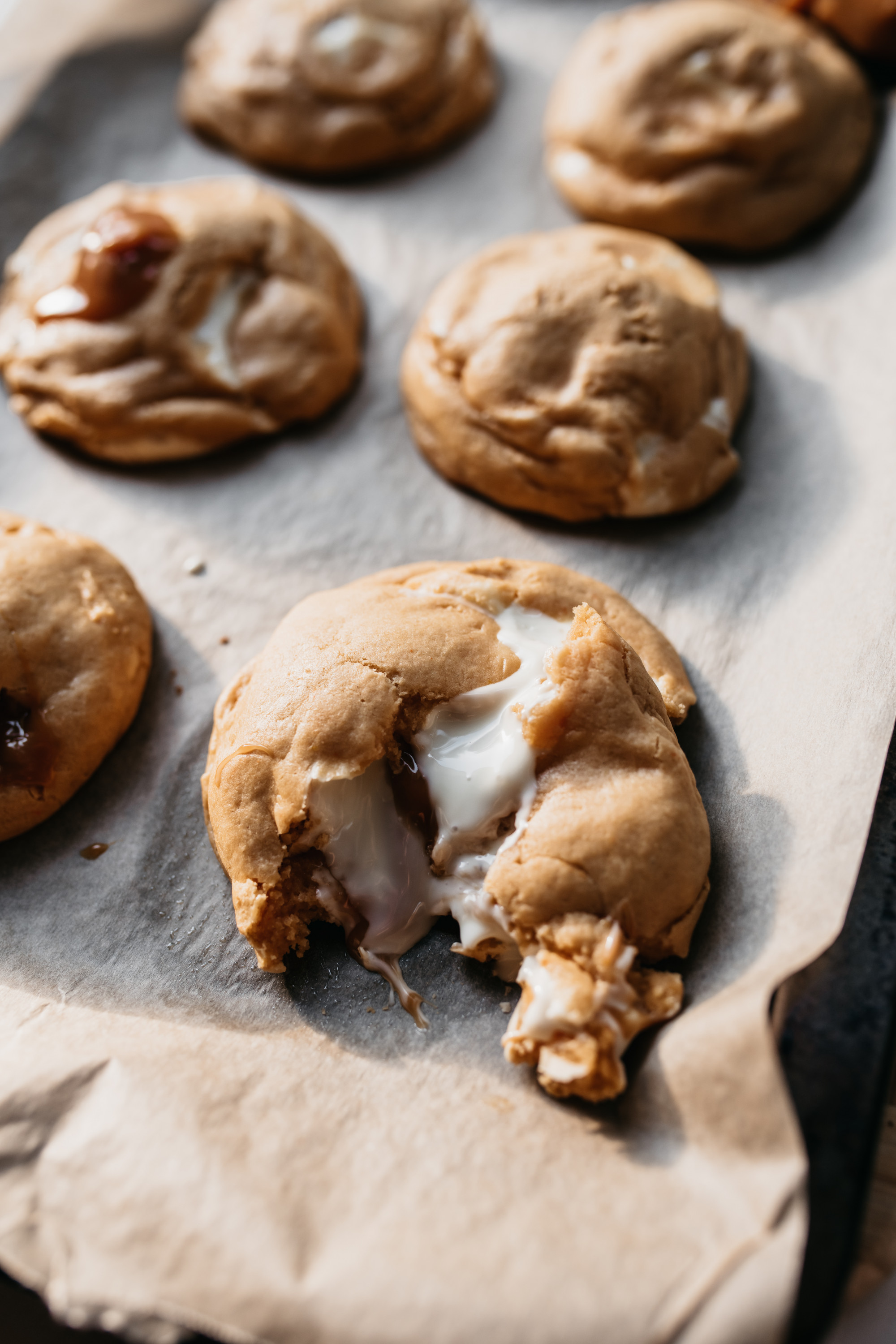 Order a six pack of cookie dough balls, complete with instructions and a caramel ganache pump pack online for just $30 and within minutes you'll have hot cookies oozing sticky caramel fresh from the oven. Or try the flaky almond croissants ($9.50 per croissant), which also come with baking instructions and can be ordered online.
You can also pre-order a six pack of almond croissants ($57 for six) for Christmas morning and pick up on Christmas Eve. Freshly baked almond croissants on Christmas morning are sure to get you on Santa's nice list.
Home-baked cookies and croissants without the hassle of whipping them up from scratch? Get on it, pronto.
THE DETAILS
What: Bam Bam Bakehouse Bake-At-Home Range
When: Available now
Where: Bam Bam Bakehouse, 2519-2521 Gold Coast Highway
For more information, click here.
Taste Bam Bam Bakehouse's delicious goodies in-person at the iconic Gold Coast eatery.
Image credit: Brooke Darling Photography