For the most part, Gold Coasters live and breathe a healthy lifestyle (except when cheating with burgers and donuts, that is).
So it comes as no surprise that acai bowls—claiming to give us superpowers and slimmer waistlines, while also being a gorgeously-presented flavour sensation in a hot climate—took the Coast by storm several years back.
It appears our love for them has not faded, and if anything, the creativity and delivery of this breakfast menu staple has evolved and flourished. This all happened around the same time a certain app took over our lives, and we think it's safe to say the photogenic acai bowl is also the most Instagrammed breakfast dish of the decade.
There are many GC cafes that do a fab job, but if you're unsure where to go for breakfast this weekend, why not call on our fave spots dishing up some of the best acai bowls on the Gold Coast.
Blendlove
We adore home-grown Southport café, Blendlove for creating nourishing treats we can devour any hour of the day and without the guilt. The same can be said for their insanely delish acai bowls. Our fave is the caramel acai topped with raspberries, strawberries, blueberries, and coconut flakes, 'cause when do you ever get a chance to order caramel for breakfast without remorse?
Where: Shop 1/253 Ferry Road, Southport
Niche & Co.
For the morning worm catchers, this light-filled café is always bustling with a dedicated local crowd. Niche & Co. has proudly made a name for itself for lovingly crafting some of the Gold Coast's best acai bowls. Their summer-fresh acai variations include the peanut butter bowl, or the delectable cacao and coconut bowl that's topped with shredded coconut, goji berries, chia, and strawberries. Nom nom nom! Pull up a poof to soak up the morning sun and positively good-time community vibe.
Where: Shop 7, 74 Musgrave Street, Kirra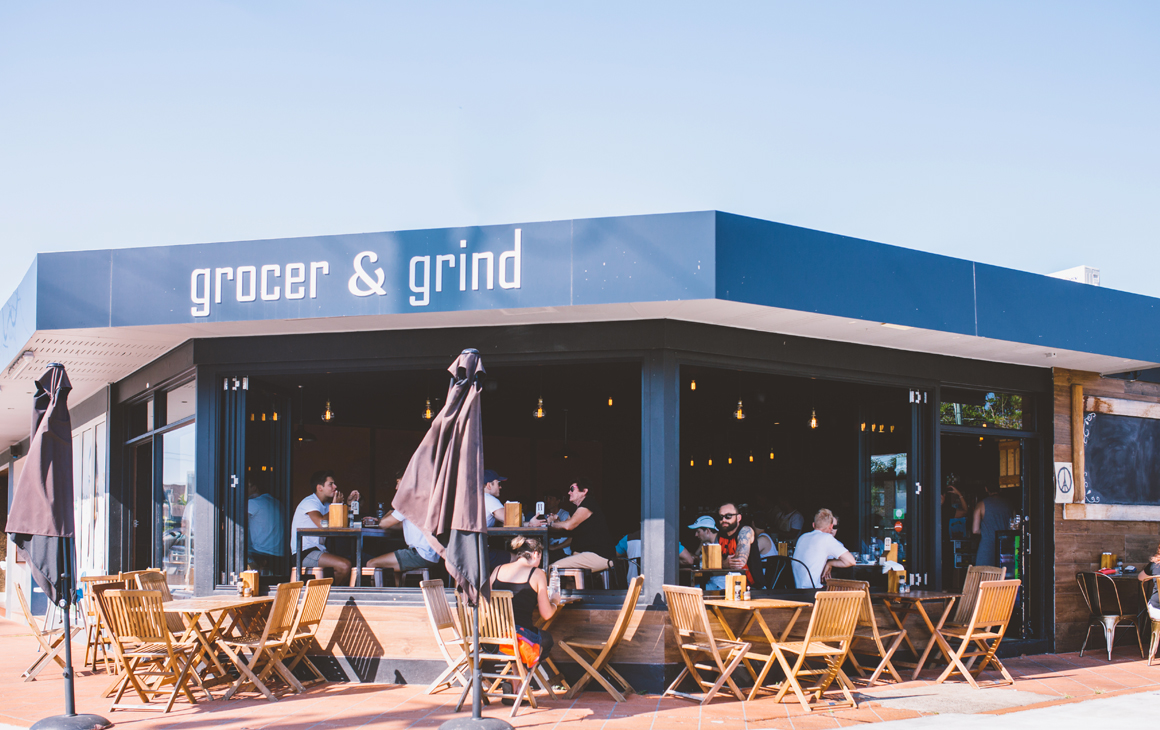 Grocer and Grind
Ok, so you're probably thinking we bang on a lot about Grocer and Grind, but when they nail everything they do, with the freshest locally-sourced ingredients, what's not to love? Undoubtedly one of the Coast's favourite breakfast hubs, we promise you'll be gob-smacked by every dish on their conscious wholefoods menu, but the gorgeous star of the show is their Instagram-worthy acai bowl (hello, edible flowers!), adorned with house-made granola crumble, and a rainbow of seasonal fruits and berries.
Where: Shop 1/1 Sunshine Boulevard, Broadbeach
Helen's Heavenly Wholefoods Café
We're delighted to see Helen finally realised her dream late last year, opening Helen's Heavenly Wholefoods Café alongside her long-standing James Street bulk health food shop. Now, once you've tried Helen's wicked acai bowl, topped with fruits and house-made gluten-free granola, you'd best be planning a return trip for a loaded bucket of vegan-friendly CocoWhip soft serve goodness.
Where: 29 James Street, Burleigh Heads
The Salt Mill
Soak up the sun and take a deep breath of that sweet ocean air, at this cute hole-in-the-wall Currumbin café. Salt Mill only has capacity for a handful of breakfast items, hence why they've perfected the art of the acai bowl, that comes au-natural or topped with coconut and cacao, or choco granola. Sunday morning bliss.
Where: 784 Pacific Parade, Currumbin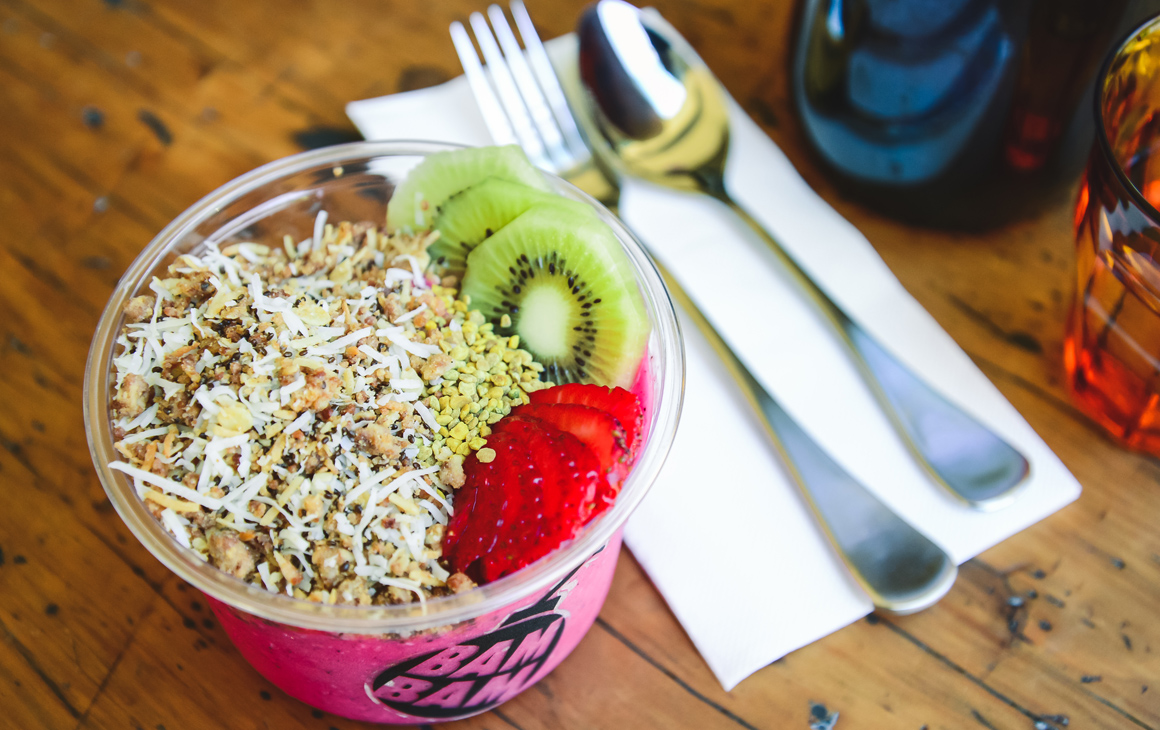 Bam Bam Bakehouse
Ok, so we're going to bend the rules a little here, but with acai such a tried-and-tested menu staple, many restaurants have embraced its hot pink frozen sister, the dragon fruit pitaya bowl. Gorgeously-decorated Mermaid Beach café, Bam Bam Bakehouse does a stella job with their Barbie Bowl which includes a blend of pink pitaya, banana, mango, and bee pollen, topped with chia and coconut crumble. After your guilt-free breakfast or brunch, you can slip one of those naughty raspberry and cream cruffins in your bag for later.
Where: 2519—2521 Gold Coast Highway, Mermaid Beach
Tugun Fruit & Flowers
This locally-loved fruit and flower shop also whips a refreshingly tasty acai bowl, so grab a takeaway and stroll down to Tugun Beach to enjoy while watching the waves. Before you go, we urge you to give into the temptation and gather up an arm full of fragrant blooms to adorn your home.
Where: 4/467 Golden Four Drive, Tugun
Photo Credit: Brooke Darling and Hayley Williamson for Metropolist