With a holiday-vibe that lingers well passed the weekend, Broadbeach is the perfect place to let your hair down with that special someone or a group of friends.
We took one for the team (we're good like that) and had our share of martinis and glasses of vino (it's a tough job!) to bring you a succinct list of the best bars in Broadbeach.
Aloha Bar & Dining
We don't like to play favourites (okay, who are we kidding?!), but this hidden back alley hangout is high on our list of the best bars in Broadbeach. Aloha Bar & Dining crams in fun and frivolities on the reg; nights filled with nautical and tiki paraphernalia, treasure chest cocktails and pineapple everything. Hungry? Check out their Insta page for a menu littered with Caribbean, Hawaiian and Asian musings, including ramen, oyster, dumpling and bao specials throughout the week.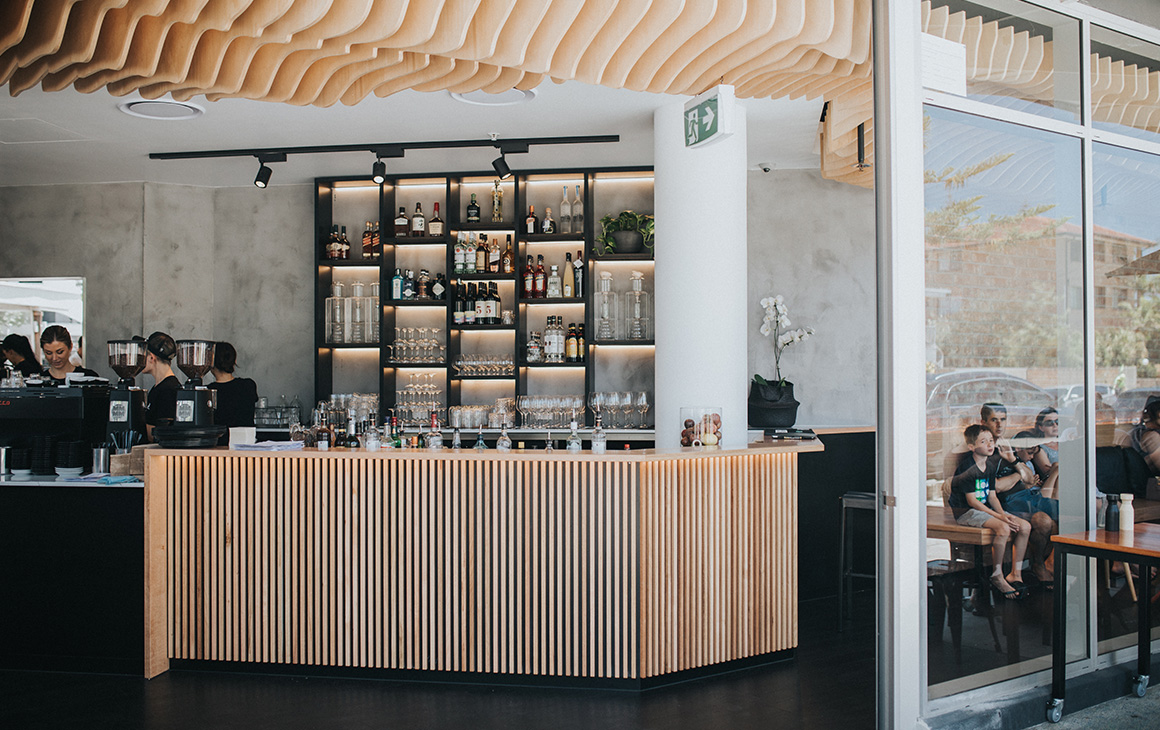 No Name Lane
No Name Lane is a smart Melbourne-esque style cafe which morphs into a vibing cocktail bar as the sun dips. Come for your morning brekkie, then return after dark for $10 espresso martinis all day, everyday, paired with share-style tapas dishes and antipasti boards. If you're looking for one of the best bars in Broadbeach, you've come to the right place.
Nineteen At The Star
Everyone knows the wildest nights start the classiest, so if you're looking to kick off your evening with an aura of sophistication (it'll go out the window later), head to the mind-blowing Nineteen at The Star lounge bar on, you guessed it, the 19th-floor of The Star Gold Coast's new six-star hotel, The Darling. Sadly we'll never afford to stay the night in this crazy high-roller hotel, but doesn't mean we can't pretend with an evening elevated above the glittering lights of Broadbeach. Nineteen at The Star is a standout among the best bars in Broadbeach. #makeitrain
The Loose Moose
Another of our faves among the best bars in Broadbeach, The Loose Moose has, without question, the city's most ridic bar fit-out with its Steampunk and 1920s prohibition Americana styling, plus a twist of its Canadian cousin. Come for the staggering list of 80 different beers and 160-plus whiskies, and then stay for the finger-licking menu.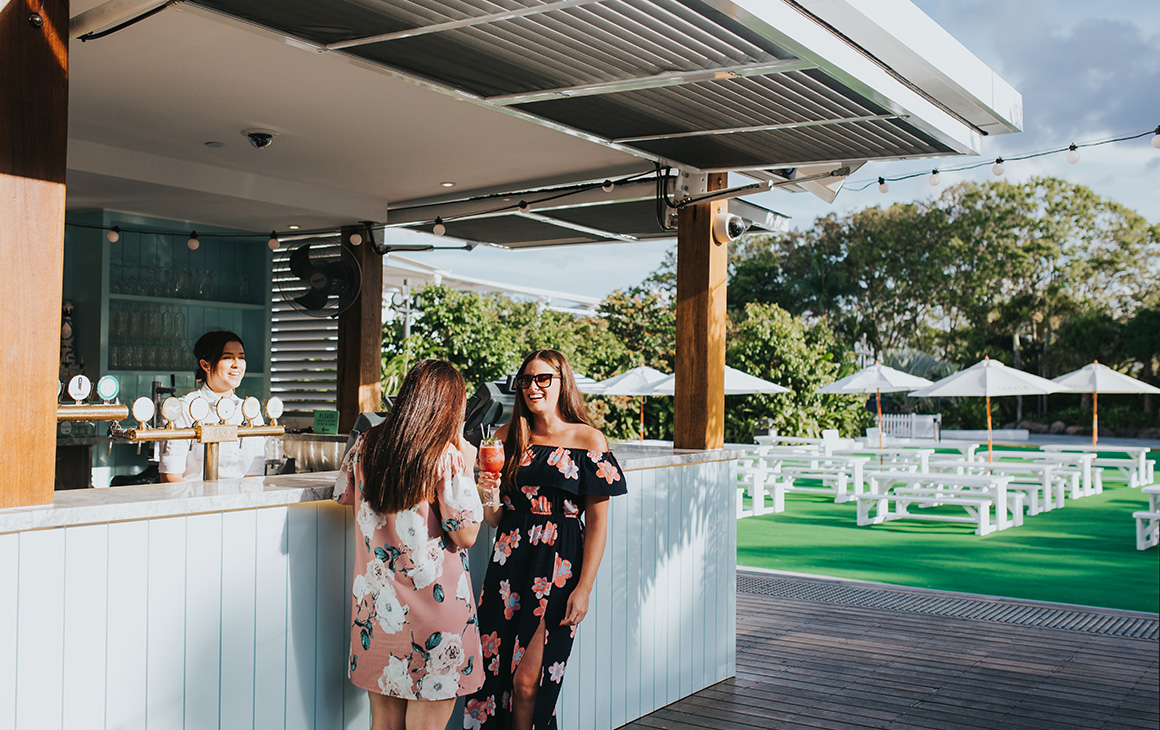 Garden Kitchen & Bar
There's a lot to love about the new-look The Star Gold Coast, who's been attracting locals back in droves thanks to the swanky alfresco setting of Garden Kitchen & Bar. This leafy, sun-drenched outdoor bar is a hotspot for Sunday drinks or Saturday night cocktails; basically any occasion where you wanna frock up and live it up. Frose, anyone?
The Roosevelt Lounge
No expense was spared to create The Roosevelt Lounge, a game-changing 1930s American-inspired lounge bar and restaurant in Broadbeach. If you're not made of money, you'll definitely feel like it after a night spent lounging around looking glamorous in sinkable leather chesterfields and red velvet booths with cocktails made at your table.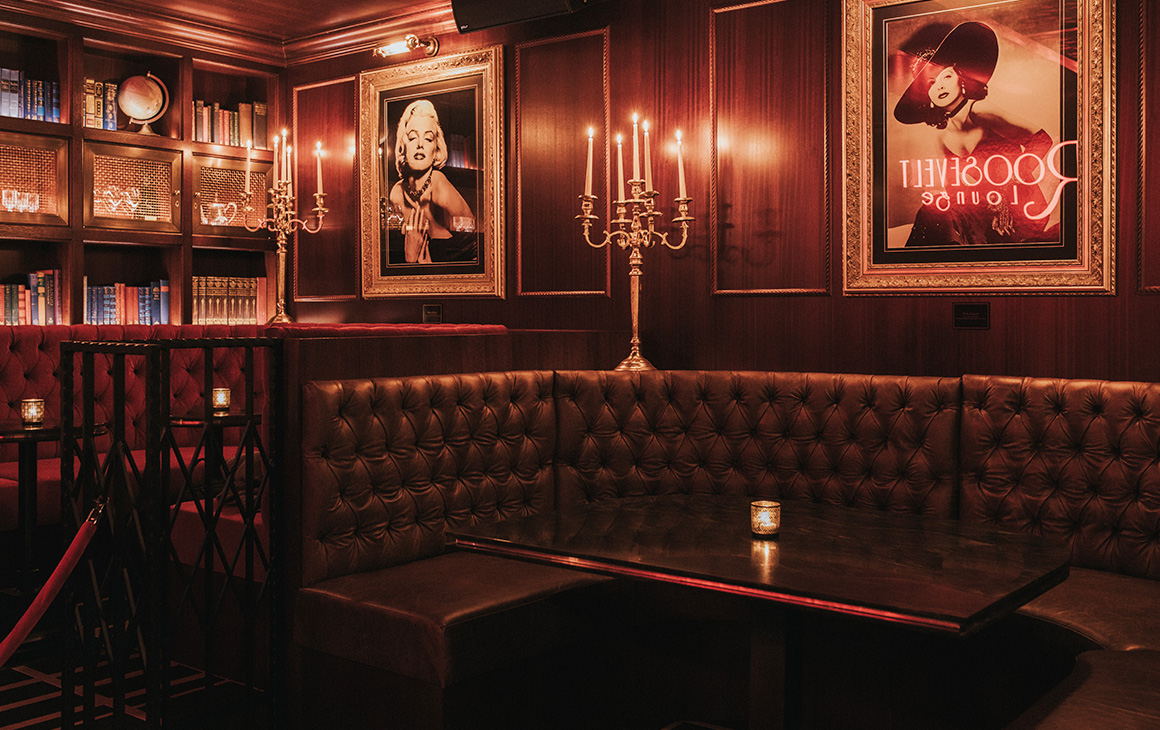 Old Tom Gin Bar & Restaurant
Another recent addition to the Broadbeach nightlife scene, if you're a new age or old school gin lover, Old Tom has your name written alllll over it. Creative gin cocktails, including local appearances by Husk's Ink Gin and Brookie's native botanical blends, are paired perfectly with intricate bar snacks served in the front lounge and library.
Soho Place
Soho Place in Broadbeach was the Coast's first official 'small bar'. Operating completely without a kitchen or food menu, step through the 'hidden in plain sight' red telephone box entryway and you'll be stepping into a window-less vortex where hours may mysteriously disappear. You have been warned.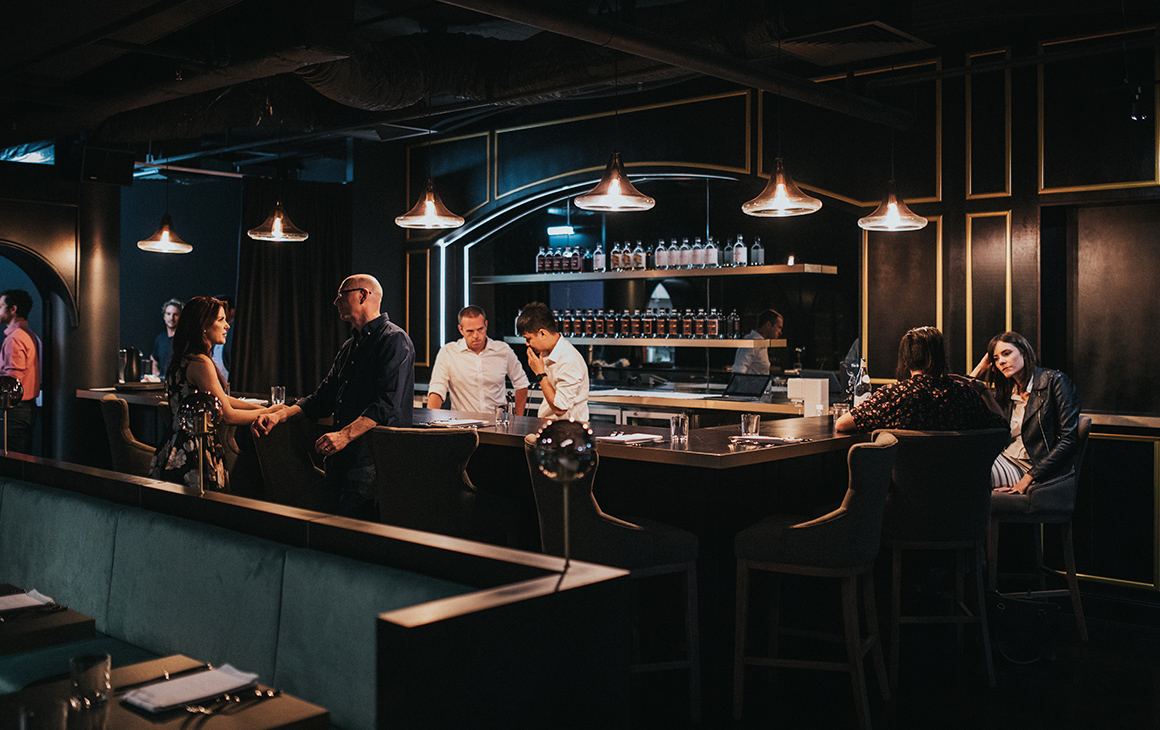 The Star Gold Coast's Sports Bar
If you're on the hunt for one of the best bars in Broadbeach, where you can simply order a schooey and kick back watching all manner of sports on the biggest, most bad-arse TV screen in town (it's 10 metres!), jaunt across the highway to The Star's new Sports Bar. Open 24-7 (perfect for those opposite time zone screenings), VIP booths with built-in eskies, plus an outdoor terrace and cocktails to help coax in your lady friends—yep, this one is a beauty!
Bloke In A Bar
Bloke In A Bar is a new home base for former NRL player Denan Kemp's popular web series, The Locker Room. If you're a footy fan, with any luck you might spot Denan live interviewing a professional footy player or two in the on-site recording studio. Grab a beer tower, a stool and some finger-licking burgers and settle in for footy played across multiple screens. Bloke In A Bar is one of the best bars in Broadbeach for NRL footy lovers.
Platinum Nightclub
So, you're too far down the rabbit hole to call it a night, and the only way to ward off those future-me-is-gunna-hate-me feels is with an all-night booty shake on the D-floor. If you're on the hunt for the best nightclub in Broadbeach that's open 'til the wee hours with lazer shows and regular touring DJs, Platinum Nightclub is always a good time. Warning: you may or may not feel like the creepy old person in the corner who you vividly remember from when YOU were once 19… or just dance like nobody is watching and get amongst it. Because you know what they say—YOLO!
Ready to hit all the best bars in Broadbeach? Well, you'd better be planning your hangover breakfast in advance. These top Broadbeach cafes can help.
Image credit: Hayley Williamson for The Urban List