We all love a good pamper at the salon, it's the ideal opportunity to sit back and relax and let the worries of the world wash over you. But you don't want your hair and beauty regime to come at the expense of the environment.
Did you know that the Australian hairdressing industry is responsible for sending more than 1-million kilograms of aluminium foil to landfill every year? Not to mention the nasty chemicals being washed down the drain and penetrating your skin during colour sessions and treatments.
So to help you pamper yourself without the guilt, we want to share our top nine sustainable salons on the Gold Coast, to make sure you're in the right hands.
Zanzi Hairdressing
Tugun
Located in the Cornerstone Stores, Zanzi specialises in a natural and holistic approach to hair. The team are proud and inspiring supporters of their client's wellbeing, the planet and animal cruelty free products. If that hasn't already sold you, this amazing salon are also members of the Sustainable Salons Australia programme meaning they recycle over 95% of their salon waste.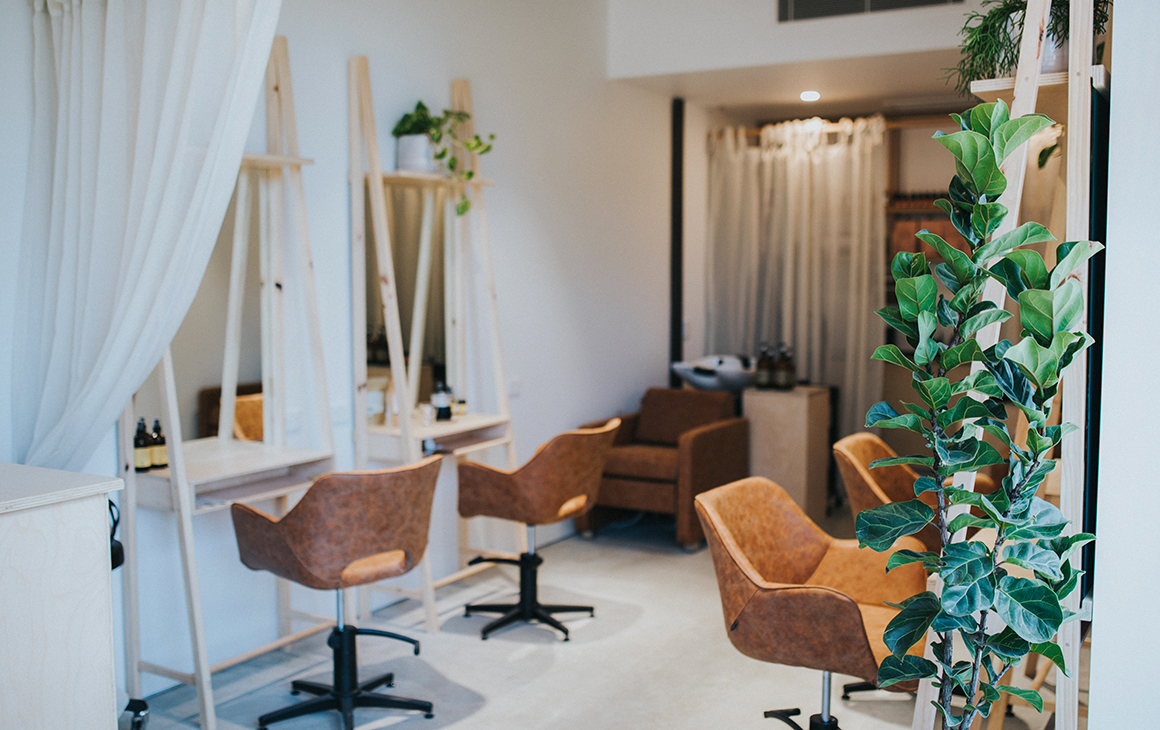 Eva Organic Hair And Beauty
Palm Beach
Eva Organic are committed to using only organic and certified sustainable products that won't impact the environment and biodiversity. How do we know? Eva's owner Indre Janusonyte has a bio–mechanical engineering degree and a long and passionate hairdressing career, so you trust her. Come to this spa-like oasis to enjoy hair and beauty treatments without those overpowering chemical smells.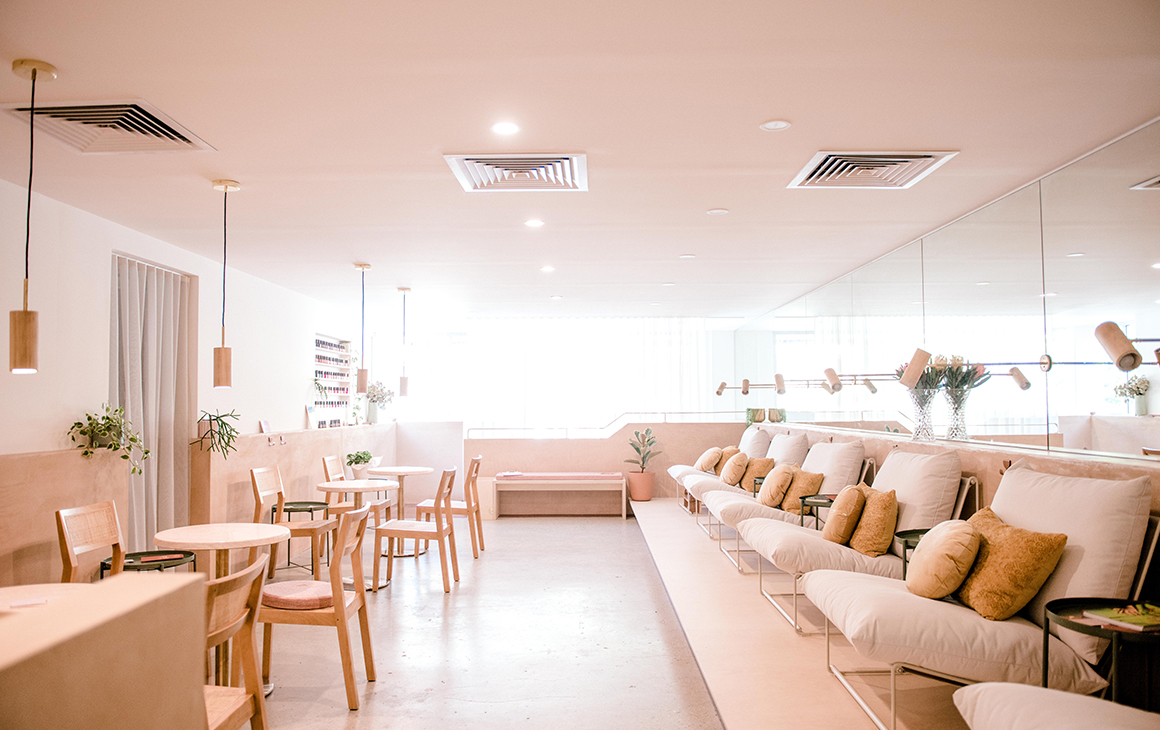 ERVA
Burleigh
Forget everything you thought knew and had come to expect from a nail salon, because ERVA is the total opposite. The Coast's first vegan and organic nail salon is the ultimate zen destination. ERVA is Portuguese for herb and forms the basis of the salon's approach to your treatment. Every appointment, be it a manicure or a pedicure, will include a mix of herbs (to help maintain healthy skin, hair and nails), essential oils (to detoxify and calm) and salts (to deeply cleanse and balance). You won't want to leave this slice of heaven.
Huff Hair
Mudgeeraba
Promoting a fully sustainable hair salon is no easy feat but the gang at Huff Hair in the hinterland of Mudgeeraba have done just that. Stocking certified organic hair products that can be refilled at a discounted rate, Huff Hair are also doing their bit to reduce landfill. The gang do amazing things with the left-over hair from the salon going towards OzHarvest and Variety charities to be made into wigs for cancer patients or getting turned into "Hair Booms" which are used by boats to clean up oil spills in the ocean.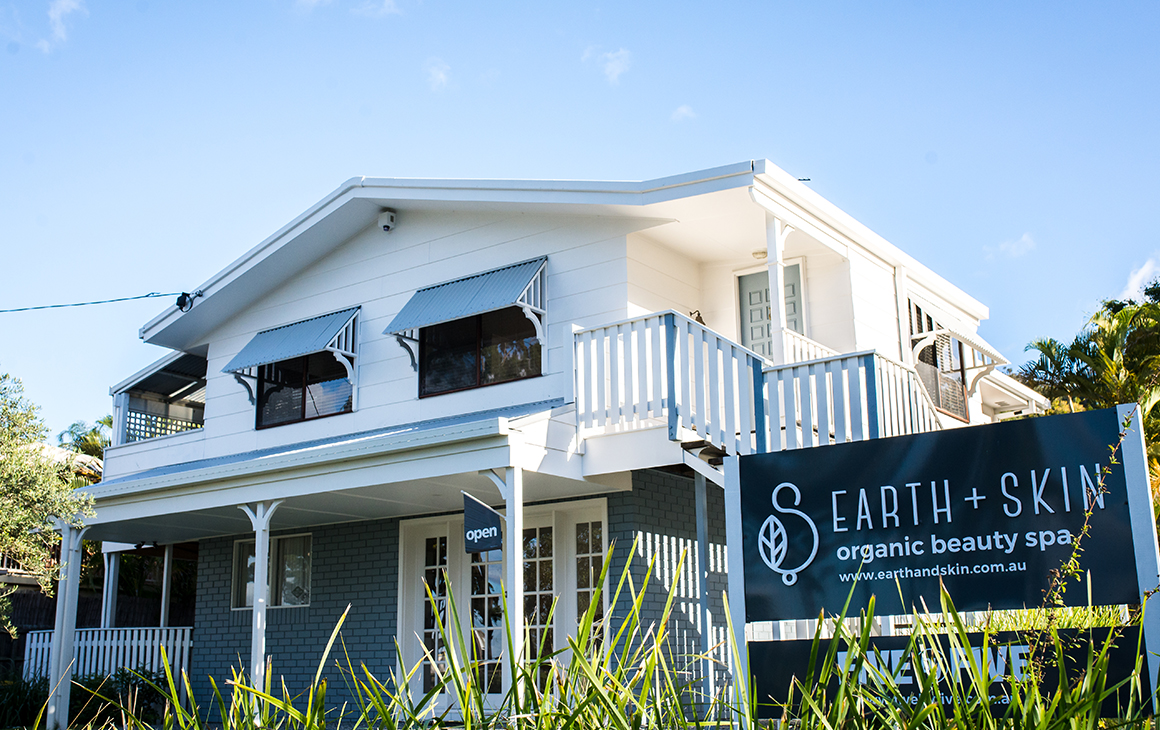 Earth & Skin
Mudgeeraba
This organic spa and beauty salon offers you a wide range of beautiful treatments that are vegan, cruelty and toxin free. Owner Louisa Hollenburg was shocked when she entered the beauty industry and discovered the largely unregulated use of toxic ingredients being used that were linked to a myriad of serious health concerns, so she began a journey to create Earth & Skin. Located in a gorgeous Queenslander in Mudgeeraba you will be sure to walk out of this Gold Coast sanctuary feeling cleansed, relaxed and restored.
Earth Essence Beauty Salon
Tugun
Another of our favourites from the Cornerstone Stores in Tugun, Earth Essence Beauty Salon can be judged by the company and brands that they keep. They stock a range of organic and cruelty-free skin care brands including Vanessa Megan Skincare and Gloss &Co. nail polish for your toxic free manicure. Their organic spa menu ranges from facials to manis and pedis, waxing, microdermabrasion, eyelash extensions and tanning.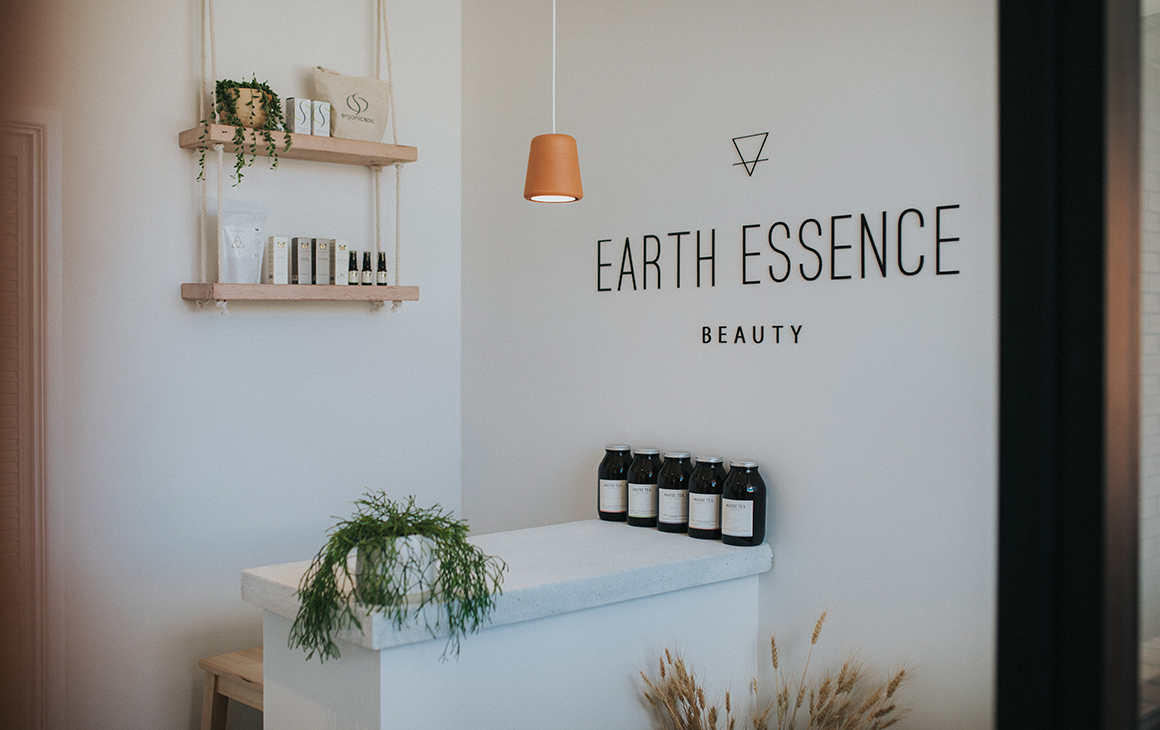 Raw Beauty Kirra
Kirra
Fear not southern Gold Coasters, the Raw Beauty salon has ethically and environmentally minded folk covered! The moment you walk in their door you're covered by their Earth Calm EMF Protection which diminishes the effects of man-made electromagnetic fields. Next, we recommend the two-hour Classic Dr Hauschka facial which is full of biodynamic, organic and wild harvested treatments. Lauren and the team at Raw Beauty not only focus on the big things but also have a keen eye for sustainable waste using organic cleaning products, tissues, cotton pads and filtered water.
Clean Beauty Market
Burleigh
Beauty gurus, raise your contouring brushes, this cruelty-free, non-toxic beauty bar in Burleigh Heads is seriously worth a look-see. Stocking over 200 exclusively plant-based brands (most of which aren't readily available in Australia), there's something for everyone at Clean Beauty Market, from organic fake tans and makeup right through to natural inner wellness products. Boutique-sized Clean Beauty Market also offers brow and lash tinting, LED therapy, Hydromicrodermabrasion and facials.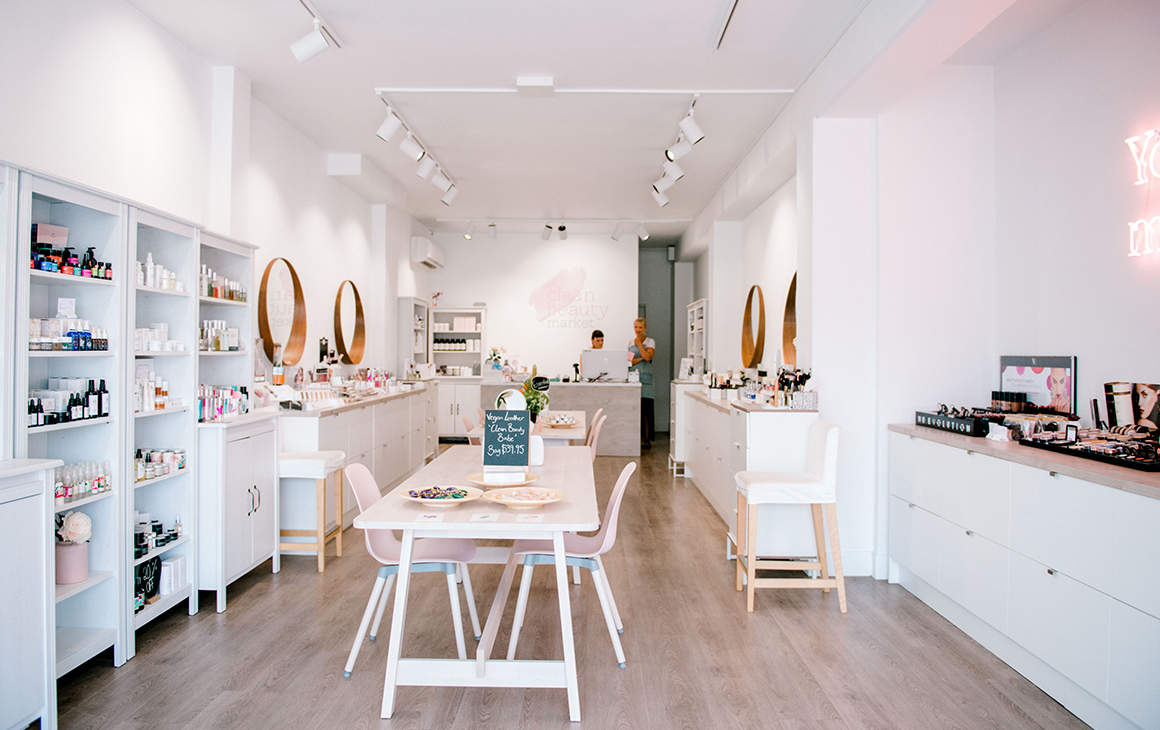 Amara Organic Hair Salon
Burleigh
The team at Amara have gone to great lengths to create an environmentally sustainable and eco-friendly salon that not only has your health but the environment in mind too. Think about how many chemicals get washed down the basin into waterways? Amara commissioned an independent chemist to compare several of the leading organic colour brands on today's market just so they could pick the absolute best in hair care for you and our beautiful coastline.
The Studio Upstairs
Burleigh
The Studio Upstairs is proudly part of the Sustainable Salon movement, having up to 95% of their waste taken away to be recycled and repurposed. Even better, their incredible colour range is free from harsh chemicals, their retail products are packaged from recycled plastic taken from the ocean and they use 100% biodegradable, eco-friendly towels. They want to ensure you seriously bliss out here, so your appointment begins with a complimentary stress releasing massage followed by a chakra alignment before leaving to prepare you to enter back into the outside world.
For more sustainable goodness, check out these eco-friendly eateries.
Image Credit: Kaitlin Maree Photography and Hayley Williamson for Urban List