Oh dear Gold Coast, we reckon this summer is going to be the absolute best yet. And yes it's partly thanks to our stunning beaches and abundance of delish eateries. But it's mostly because both of fave things are about to combine making the most epic, and we mean EPIC new venue. Ladies and gents, we can confirm the highly anticipated Burleigh Pavilion is set to open this December. Squeal!
And because we're SO good to you, we stopped by the current construction site to check out what's to come. Excited much?
If you, like us, have been driving past Burleigh headland, watching with bated breath as the Coast's gorge new beach club begins to take shape, then you'll be pleased to know it's going to be just as amazing as we'd hoped.
For starters the venue, which took over the space of former GC institution Oskars, has undergone a HUGE $10 million reno. The space is now a whopping 1200 square metres and offers jaw dropping, uninterrupted views of our stunning coastline.
We're talking floor to ceiling glass with space for 600 (yes, really) thirsty Gold Coasters. And honestly, after seeing what's to come, we're positively parched.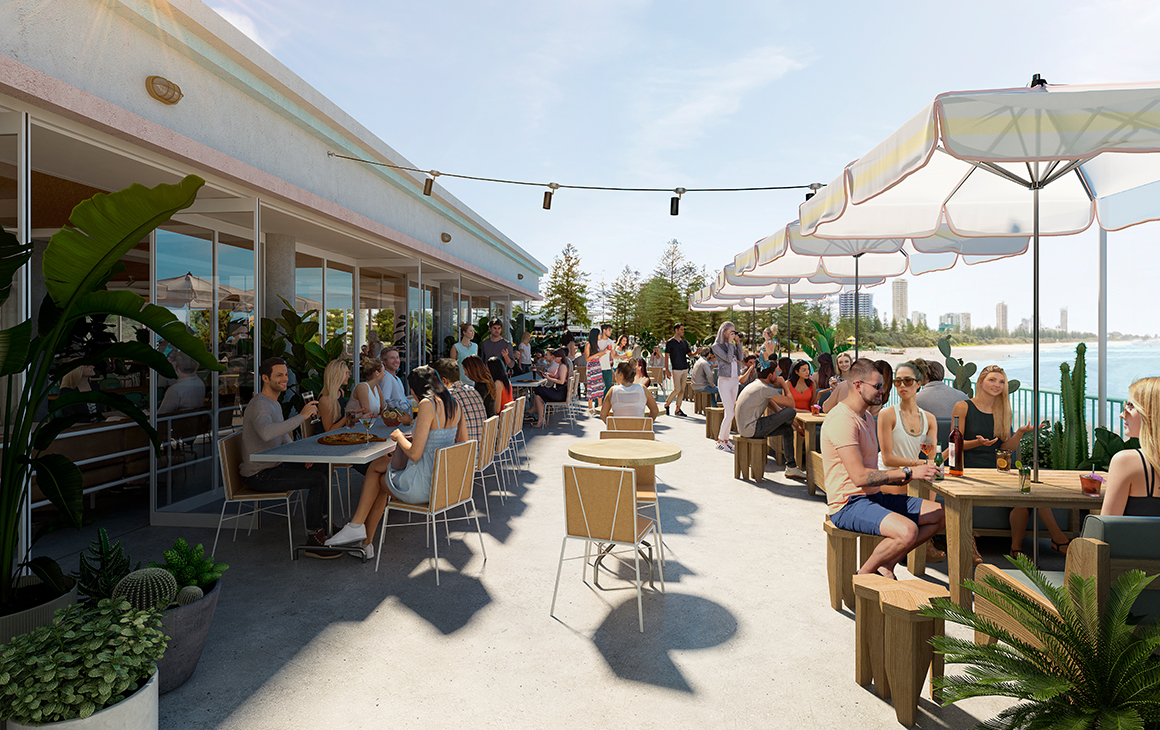 While the space is still a construction site, owner Ben May (of Sydney's Manly Wharf Hotel and Bali's Mrs Sippy fame) tells us the venue will be a reinvention of the classic, white-washed coastal pavilion, paying homage to the Gold Coast and our chilled-out lifestyle. We dig, we dig deep!
Design-wise, The Pavilion will feature large four metre ceiling heights, exposed timber rafters, chequered plate tiling and a breezeblock bar. It's positively dreamy and will no doubt become THE spot for a cute Insta pic this summer.
But the star of the show, aside from those views, has to be the large open kitchen, which allows diners a front row seat to see head chef Guillaume Zika and his team work their magic.
Speaking of food, the gorge space will feature not one but two eating areas. At the northern end sits full-service restaurant, The Tropic. The casual, table service eatery will be serving up simple but delish fare including mouth-watering burgers, fresh seafood and wood fired pizzas with many of the ingredients sourced from the local area and the northern NSW region. Zika, who nabbed two hats while running restaurant Cottage Point Inn, says the restaurant is all about delivering classics and the kind of food that is best enjoyed sitting in the sunshine and watching the waves rolls in. That sounds pretty damn good to us.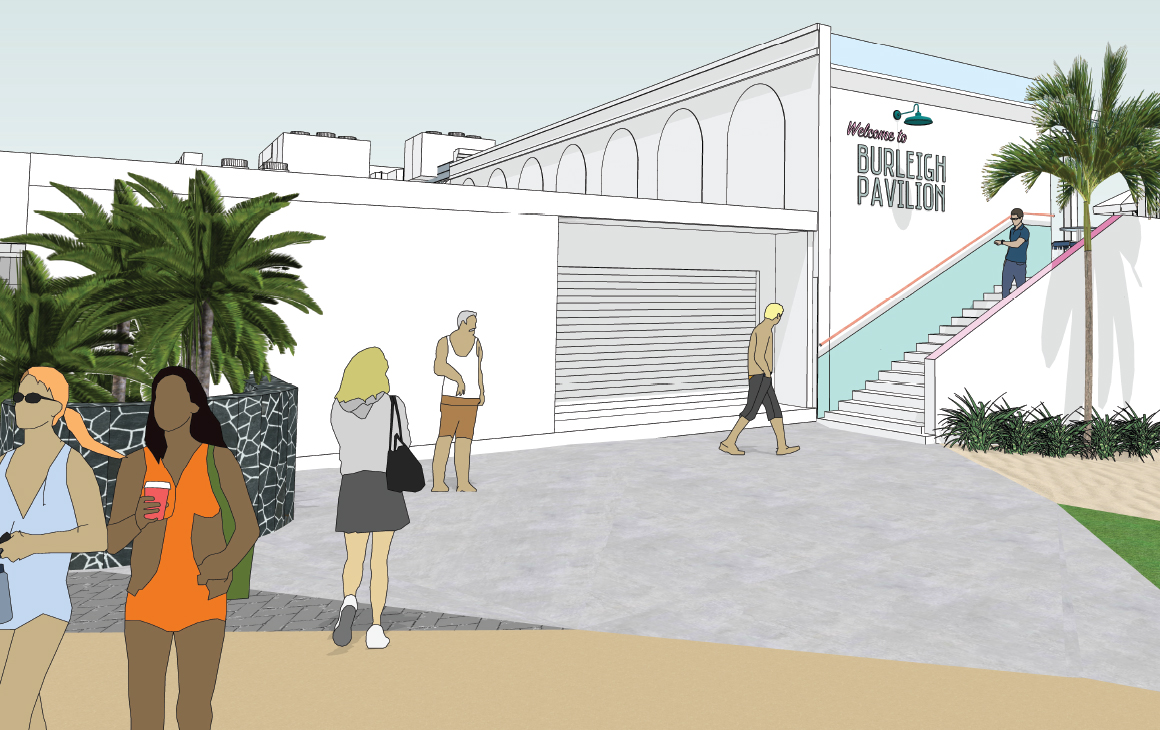 At the other end of the pavilion you'll find The Terrace, a casual spot that is perfect for a post beach feed—Zika is currently working on an extensive list of tasty bar snacks. With stairwell access directly from the headland, there's even showers to wash off the salt and a rack to park your surfboard while you sink some cold ones and watch your mates get barrelled in the ocean. When we say these guys have thought of everything, we really mean it.
While the team behind the venue might be from out of town, they're incredibly passionate about the Coast and producing a place that is a perfect neighbourhood hang for all.
"We want to be a premier place on the Gold Coast for people to come, kick back and have a good time. We don't do fancy. We want to be fun and accessible and to celebrate such an important and special location," says May.
Well, just quietly, we reckon they've nailed it. Yep, we're already planning our Sunday sessions and after work mid-week dinners at the Burleigh Pavilion. We'll be back soon for an inside look. Until then, you can keep up to date with them on their Insta here.
Thirsty and need a drink NOW? Check out our round up of the best rooftop bars on the Gold Coast here.
Image Credit: Supplied