We hear you! Your "yet-to-try" to-do list of fab Gold Coast eateries is already at an arm's length, and counting.
That thought aside, sometimes you just wanna take a road trip and discover all manner of gems infiltrating our neighbours to the north and south. Looking for some inspo? Well, look no further. We've narrowed down some of our faves, to bring you nine insanely good cafes and restaurants totally worth the drive.
Potager | Carool
We discovered this hidden gem in the Tweed Hinterland shortly after it opened. Have you visited yet? Now a year old, Potager is hyper-local using greens pulled straight from their gorgeous kitchen garden, Zeta's Coffee that's roasted down the road, and with meals served on plates and ceramics made by local artists. One look at those dreamy hinterland views and you'll never want to leave.
Where: 502 Carool Road, Carool, Tweed Hinterland, NSW
Fleet | Brunswick Heads
Lauded as one of the best restaurants in Northern NSW, one-year-old Fleet could've been plucked straight out of Sydney or Melbourne, but the fact it's found a home in the most unlikely of locations, makes it extraordinary. Having migrated up from Victoria, Fleet's young owner operators are sea-changers with an impressive resume. Yet we're not going to attempt to describe the menu, as there's simply not enough space to do it justice. Trust us when we say, you must try it for yourself. Open Thursday to Sunday from 3pm, Fleet's intimate dining room only seats about 20 at a time, and dinner is often booked solid weeks in advance, so be sure to call ahead before you set off on your roadie.
Where: 2/16 The Terrace, Brunswick Heads, NSW
Harvest | Newrybar
Harvest is another exquisite example of a venue that's made its mark in a secluded locale. Its mantra is farm fresh and organic food, so it helps that the sprawling cafe cum restaurant is surrounded by lush and fertile Northern Rivers farmlands. Pick up picnic-ready goodies from the bakery and deli, or find a pew on the whimsical deck and settle in for a long lunch or dinner, now open seven nights a week. Constantly changing with the season's harvest, the food here is next-level and totally worth the trip.
Where: 18—22 Old Pacific Highway, Newrybar, NSW
Gauge | South Brisbane
We asked our mates at The Urban List where they reckon us Coasties would love, and they didn't hesitate to recommend Gauge in South Brisbane. Sitting within the city's artsy district and serving a mind-blowingly inventive menu in a sun-drenched yet minimalistic eatery, Gauge was first and foremost a breakfast and lunch destination, but also excels at dinner, Thursday to Saturday. Want to try something uber spesh? Gauge has a tiny sister venue around the corner called Maker, a boutique laneway bar seating just a handful of people at a time and mixing some of the most ridic cocktails ever to wet your lips.
Where: 77 Grey Street, South Brisbane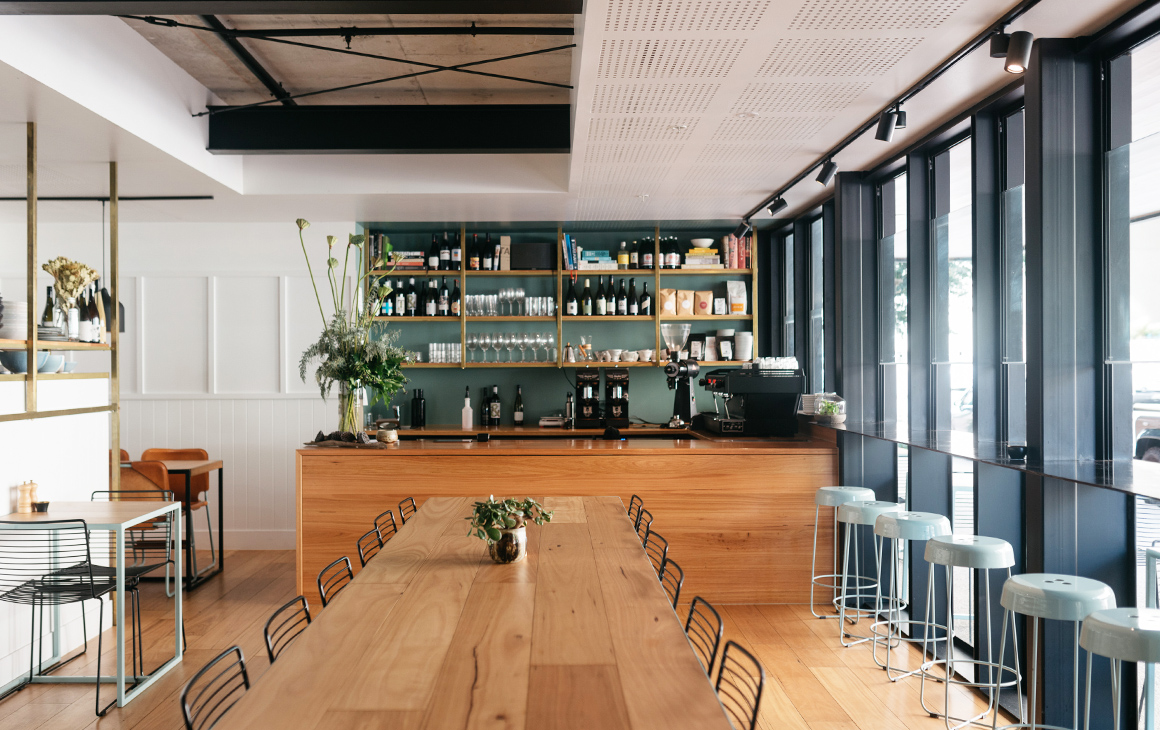 Woods | Bangalow
Next time you find yourself in or close to Bangalow, you MUST seek out much-loved local hangs, Woods. From the same peeps that brought us Folk in Byron Bay, new-ish Woods has a healthy obsession with organic, free-running chooks (read: epic googy egg creations). While their Insta-worthy dishes are made with a rainbow of the freshest plant-based ingredients, and served on gorgeous wooden plates and bowls.
Where: Station Street, Bangalow, NSW
Locale | Noosa
Our in-the-know friends at Metropolist Sunshine Coast have pegged this beauty at the top of their foodie to-do list for visitors to their fine shores, and we have to agree. Tucked at the national park end of Hastings Street, step inside Locale and you'll be a world away from the linen pant and fedora hat tourist brigade. Stay for the contemporary Italian fare and holiday-inducing cocktails.
Where: 62 Hastings Street, Noosa, Sunshine Coast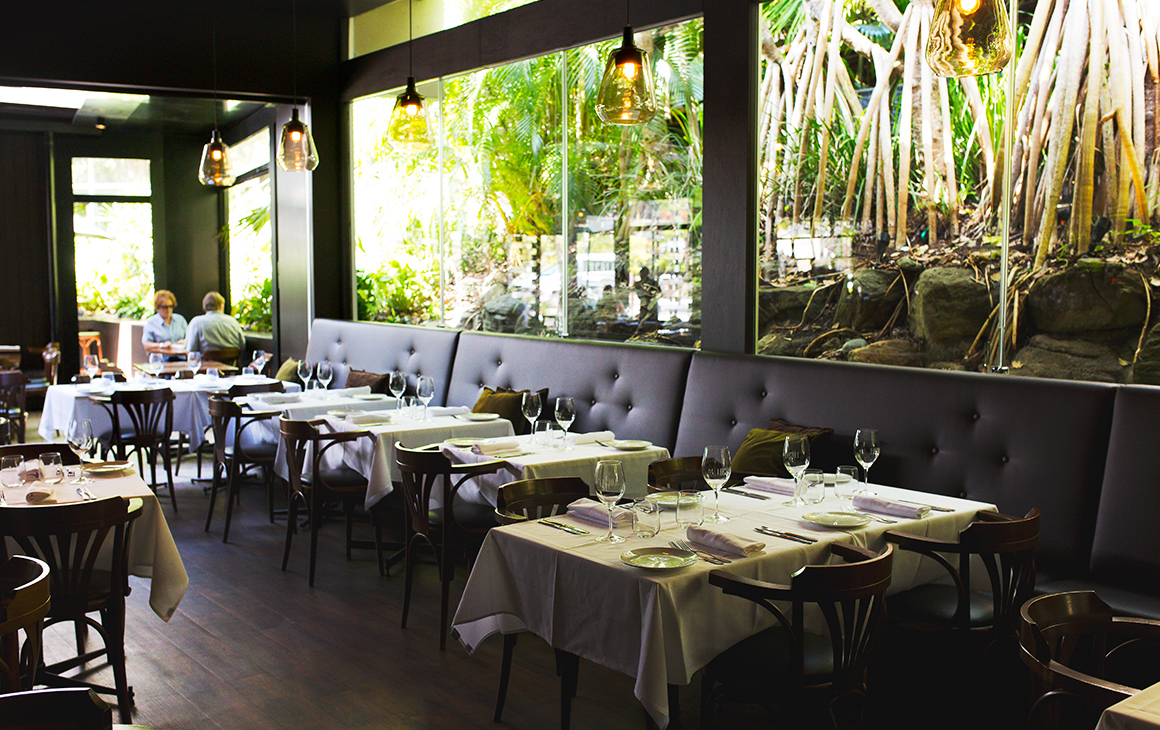 Guru Life | Rosemount
When Metropolist is #hangry for coffee and brunch on the Sunshine Coast, we head straight to Guru Life in Rosemount. Where is Rosemount anyway, you ask? Wedged part way between the Maroochy River and Nambour, is where you'll find one of the best cafés on the Sunny Coast. This middle-of-nowhere abode is worth hunting down for its cool vibes, house-roasted brews, and generously-sized breakfast plates served in a leafy, palm-lined back yard. Given you've trekked this far, hit up our sister site for the best of the rest of the Sunshine Coast.
Where: 522 Petrie Creek Road, Rosemount, Sunshine Coast
Paper Daisy | Cabarita
If you've not yet taken yourself down to Paper Daisy at Cabarita's luscious Halcyon House, it's time to mark a date on the calendar—stat! This is the kinda weekend destination that'll transport you to another place. Somewhere swanky in the glittering Mediterranean perhaps, and it's only a short 15-kilometre drive south across the border. Once you've snapped the hell out of the hotel's lust-worthy coastal interior #homeinspo, settle in for mouth-wateringly delicious dishes starring coal-roasted lamb, suckling pig, and soft shell bay lobster; while hot bods splash about in the pool nearby.
Where: 21 Cypress Crescent, Cabarita, NSW
Federal Doma Cafe | Federal
We love Doma's rustic farmhouse-like interior and sunny outdoor dining with picnic tables and plenty of nooks for the ankle biters to explore, should you have them in tow. For those yet to stop by, it may come as a surprise that Doma is renowned locally for its flavoursome Japanese fare, not tea and scones. Owned and operated by a young team of ex-pats, expect authentic sushi, miso, fragrant salads, and tempura with an Aussie twist on the side.
Where: 6 Albert Street, Federal, NSW
Photo Credits: Ariana Gillrie, Daniel Hine, Esteban Rivera for Metropolist and The Urban List; plus Halcyon House and Demetre Minche for Harvest