First of all, forget everything you thought knew and had come to expect from a nail salon. Because Burleigh newbie, ERVA is the total opposite. The vegan and organic salon is a welcome addition to the beauty scene in a time where we're more conscious of what we're putting in and on our bodies.
ERVA is the brainchild of Leila Davoren, who after years spent working in fashion realised we were lacking an organic space that provided the ultimate pamper session, minus the chemicals.
"I'm Brazilian and for us, getting our nails done is a big thing. We love it," she explains. "But after I had my son, I went to a salon to get my nails done and I thought I can't have my baby around all these harmful products."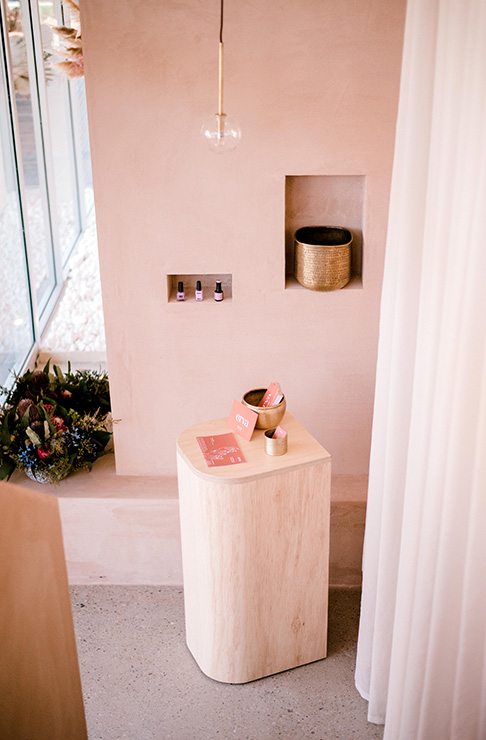 And thus, the idea for a natural escape was born. Located on Park Ave, ERVA is a true oasis. One foot inside and you'll feel a sense of calm wash over you. The air is scented with a blend of essential oils, uplifting music streams through the speaks and that's all before you've even walked up the stairs and taken in the stunning interior.
Davoren worked alongside architect Thais Pupio and interior designer Uscha Banning to create a harmonious space, think warm rendering, pale timber, sheer curtains and touches of modern pastels that will make you feel like you're on a Mediterranean getaway. Every inch of the space has been thoughtfully decorated, from the potted succulents and clusters of native flowers to the glass jars housing salts and herbs used to make the all-natural mists, creams and potions used in the salon.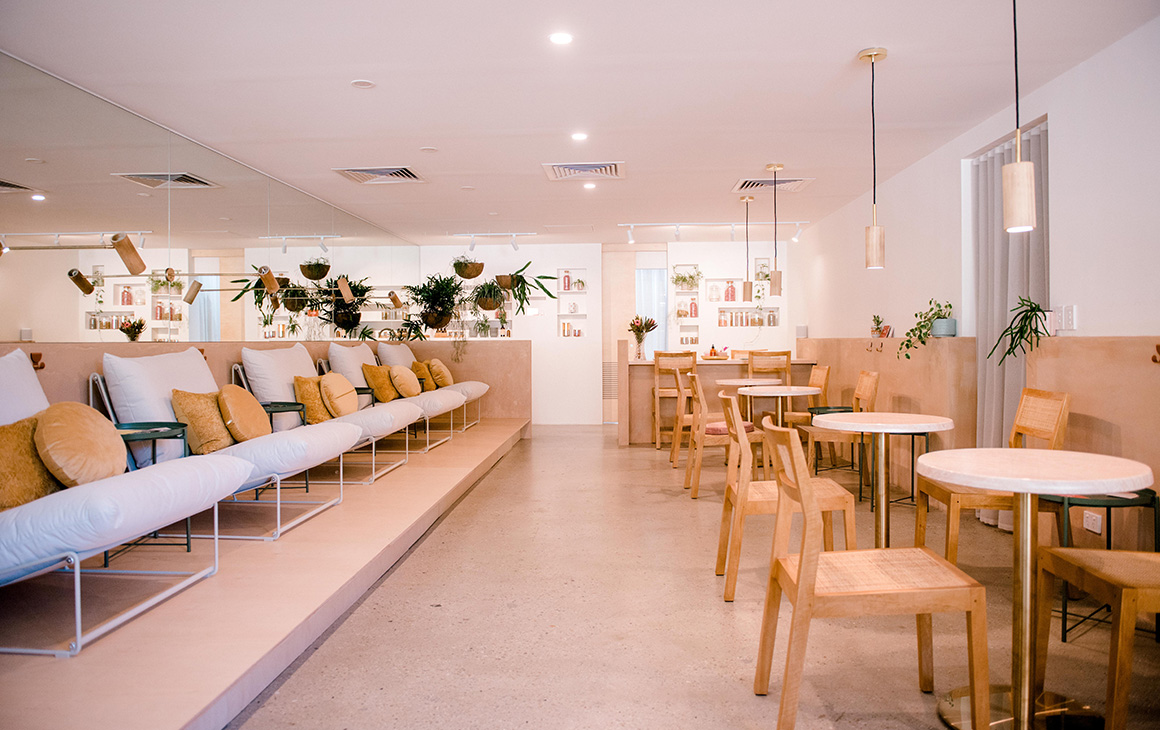 ERVA is Portuguese for herb and forms the basis of the salon's approach to your treatment. Every appointment, be it a manicure or a pedicure, will include a mix of herbs (to help maintain healthy skin, hair and nails), essential oils (to detoxify and calm) and salts (to deeply cleanse and balance). Here's it's not just about getting your nails done, it's about indulging in self-care and a little bit of healing.
As you probably guessed, all polishes used here are cruelty-free, non-toxic and vegan—including their gels—so you can rest easy knowing your pampering sesh isn't leaving a footprint.
"Our products are handpicked carefully to produce amazing results with minimal impact to the earth", Davoren says. "By choosing ERVA, you are choosing to work with and protect the animals and our environment, all while discovering a new style of beauty and wellness."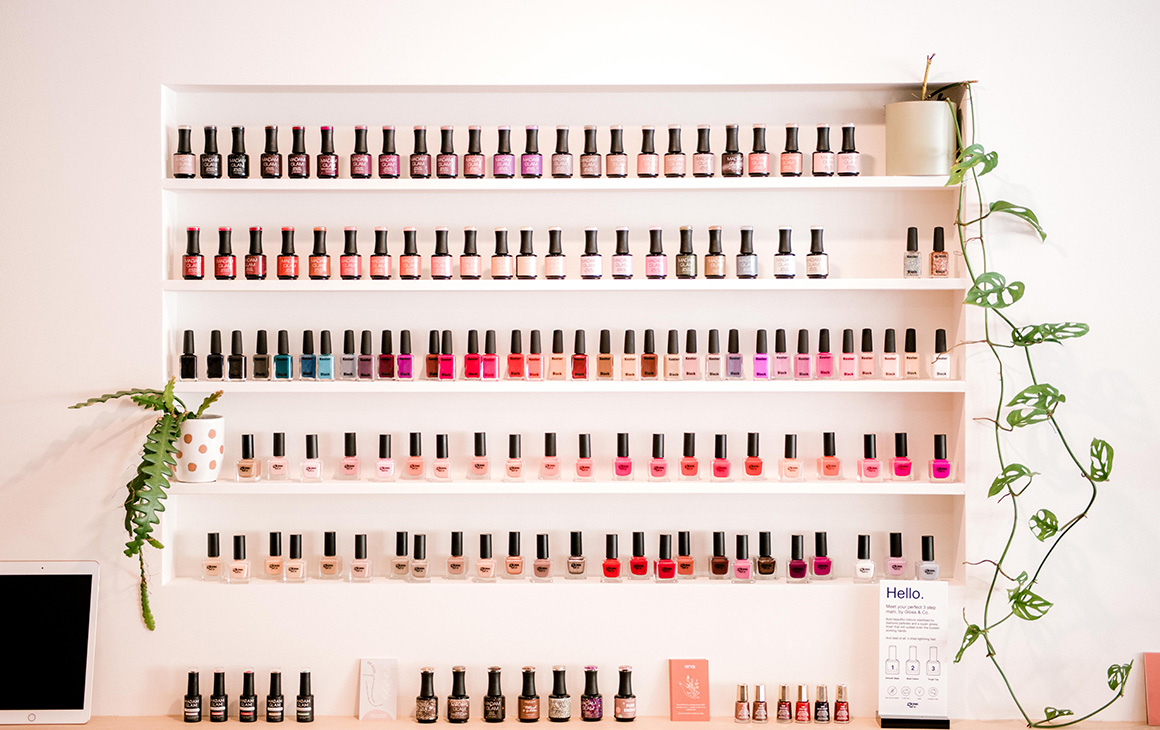 At ERVA you can choose between three treatment options. There's the Easy which is perfect for those in a rush offering you a shape, buff, light cuticle care and nail polish to finish. There's the Kind, ERVA's signature treatment, which includes a custom blend soak using their house made elixir, a lush exfoliant, dreamy massage and warm towel. But if you really want to push the boat out, we recommend indulging in the Divine treatment. A real self-love ritual for your hands or feet, it includes a specially made soak, massage and all the trimmings. They also offer uber cool nail art if you really want to make your nails pop and special Little One deal for kids under 10.
But perhaps our favourite part? Every table has a batch of affirmation cards which you're encouraged to select and take home with you. Yep, ERVA is all about looking after you from the inside out.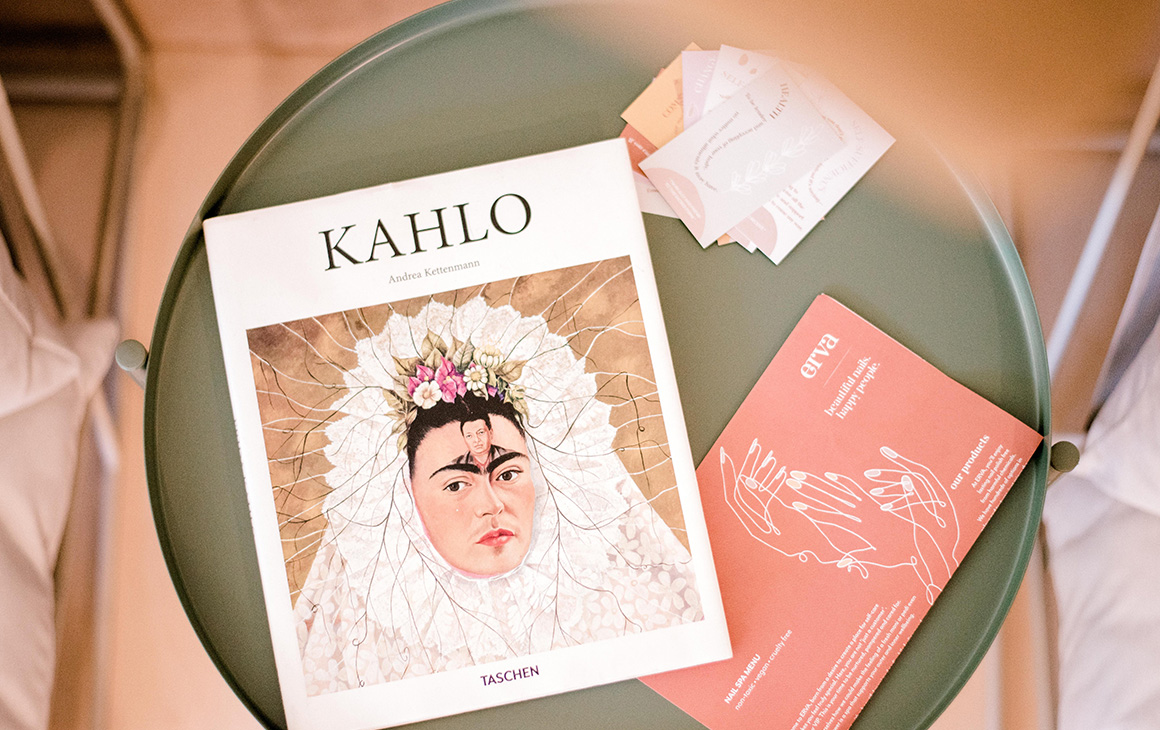 You can even book the whole space out, which we think is pretty perfect for a hens, birthday party or if you and your mates just want to have a bit of a self-love day.
ERVA is open Tuesdays to Sunday from 10am. We'll see you there.
Image Credit: Kaitlin Maree Photography for Urban List