Yeah, yeah, we know what you are thinking.
Dang the Gold Coast has a lot of choice these days when it comes to burger joints. And you'd be right. But, folks, we have it on good authority from our mates at Metropolist Sunshine Coast (where Hello Harry was born) and The Urban List Brisbane (where the empire expanded) that these are actually some mighty fine burgers, and totally worth the trip to Broadbeach to try for yourself.
Snagging a spot in the freshly jazzed up Surf Parade dining precinct, this vibrant yet casual burger joint is part of a wave of fresh faces who are helping to inject new life into the northern Broadbeach dining scene. With Hello Harry recently opening its doors, we were some of the first in line to see what all the fuss is about.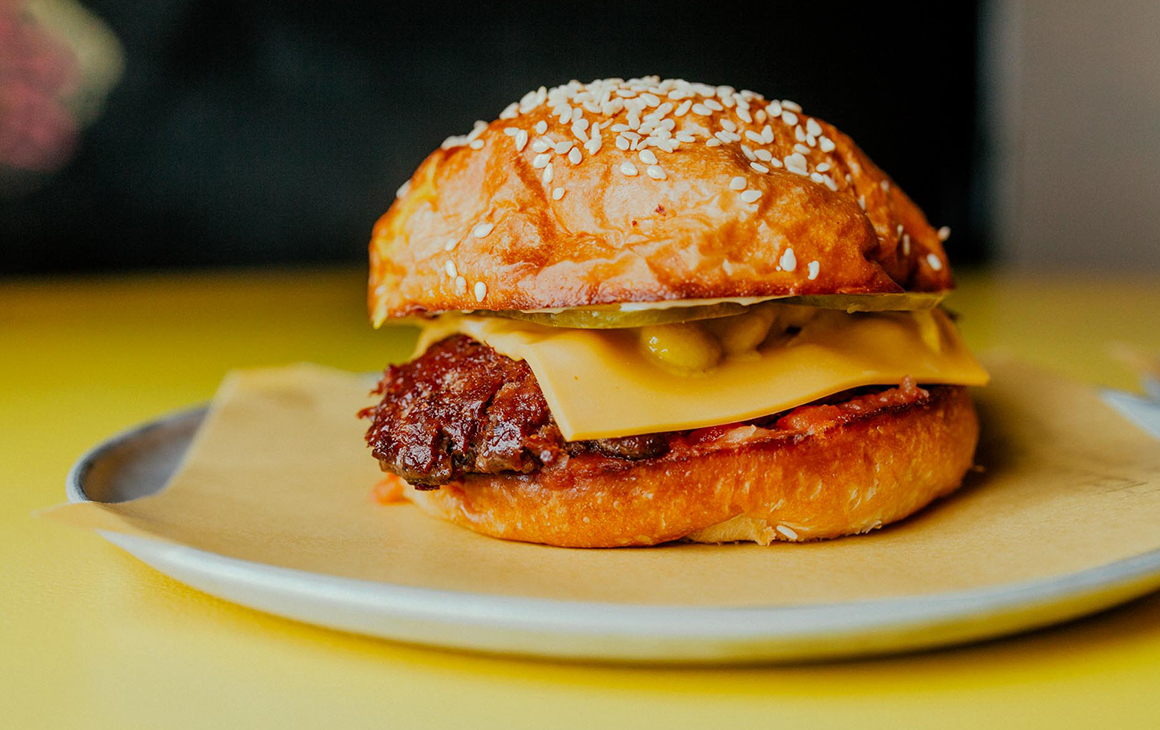 We're making a bold call that Hello Harry has the potential to sweep in and steal a coveted spot among the best burgers on the Gold Coast; with style, mustard, and some of the lightest house-made brioche buns we've ever sunk our teeth into. But we guess that's kinda what you'd expect when you team chef-entrepreneur Tony Kelly (two-hatted chef from Brisbane's Stokehouse), with best mate and fellow burger lover, Scott Hoskins.
If you've never come face to face with Hello Harry, on offer are nine sexy-licious burgers, plus sides, and shakes. But because we're all about "guiding" you here at Metropolist HQ, you'll want to order the grass-fed beef burger; the crispy pork belly with wombok, fresh mint, and sticky soy; or the Louisiana pulled pork burger with its seductive barbecue glaze and red cabbage slaw—trust us, you'll be in burger heaven. Oh, and don't forget a side of onion rings or sweet potato fries! Feelin' super full? Thank God for the dessert stomach, because where else are you going to put the salted caramel or Nutella milkshake you should totally get?
Open seven days a week, these guys are licensed and with burger prices ranging from just $10 to $14, we reckon Hello Harry also classifies as some of the best cheap eats on Gold Coast.
If you're a Broadbeach local, we're pretty jealous. For the rest of you GC burger connoisseurs, get down there now and report back how Hello Harry stacks up against your tried and tested faves. Challenge accepted?
Where: Corner of Queensland Avenue and Surf Parade, Broadbeach
Photo Credit: Ariana Gillrie for Metropolist