As the old saying goes, if it ain't broke, why fix it?
But try telling that to Gold Coast's most prolific restaurateur, Simon Gloftis.
With a long resume that started out working the family produce market as a teenager to operating two of the city's most celebrated restaurants; Simon's past staff have gone on to open their own restaurants and cafes, together developing the backbone of the Coast's promising hospitality industry. And it were only a few years back, when introducing Hellenika in 2010, that Simon held our collective hands when walking local diners through the concept of family-style share plates, two dinner sittings and, gasp, no BYO.
Though despite all his hard-earned achievements, this isn't a man who sits back, kicks up his feet and counts his good fortune.
Since opening Hellinka seven years ago, Simon had always envisaged adding a second level. When council fiiinally gave the green light to add his dream rooftop bar, what was initially intended as a 'freshen up' reno for his ground level restaurant, became a full blown rebuild.
We know we're not the only ones who've been rubber necking at the mammoth construction site rising from the centre of Nobby Beach. And now, three solid months after fiercely passionate regulars last licked their fingers clean of slow-baked lamb and zucchini chips, the veil has been lifted on the new Hellenika. And guys, she's gorgeous!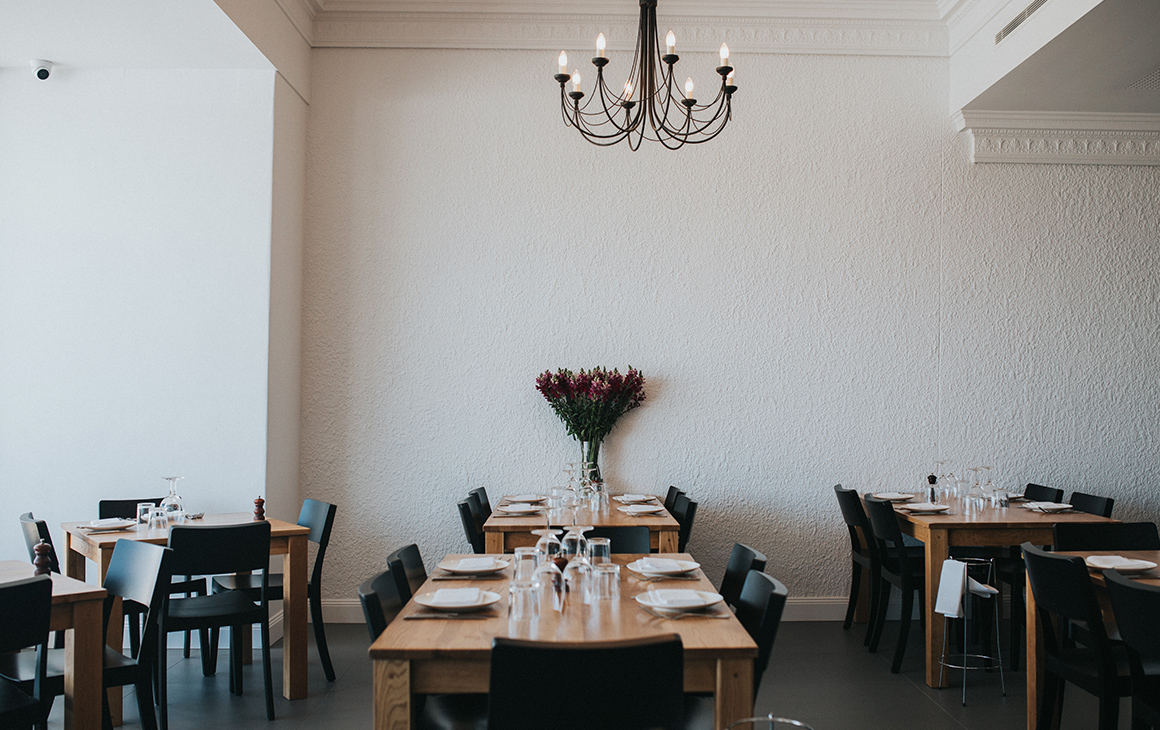 Simon's original restaurant was inspired by the homely Melbourne-esque Greek tavernas of his early childhood. The Hellenika of today—coming of age just like the Gold Coast—is a bright and minimalist new space modeled after the contemporary dining rooms of modern-day Athens.
The moss-covered red brick is gone, in its place are white stucco rendered walls lit by the glow of delicate black chandeliers, while wine display cabinets and bottles of Ouzo frame a grand marble bar. The rooster canvas and doe-eyed lamb mural has been traded for a stately, ever-so-smug portrait of shipping magnate Aristotle Onassis (you'd be smug too, with that bank balance). It's an understated styling that gives Hellenika's finest asset—its food and staff—the floor to shine.
If you didn't already get the memo, the Mediterranean diet is widely considered the healthiest in the world. Rich in olive oils, fresh veggies, wholegrains, seafood and lean protein, prepared using simple techniques, why else would Greece have one of the highest concentrations of healthy oldies on Earth?
The classic Greek style of eating means you can order plate after plate from Hellenika's menu, guilt free. With recipes passed through the generations and 80% of the culinary offerings remaining untouched, all your favourites are still here—from the saganaki, moussaka and veal dolmades, to the freshest Horiatiki (Greek) salad. So devoted is Simon and his talented kitchen team to delivering an authentic home-style experience, that the olives, olive oil, feta and rigani (Greek oregano) are all imported direct from the motherland, while the world's finest octopus is tenderised with precision and flown in from South Australia.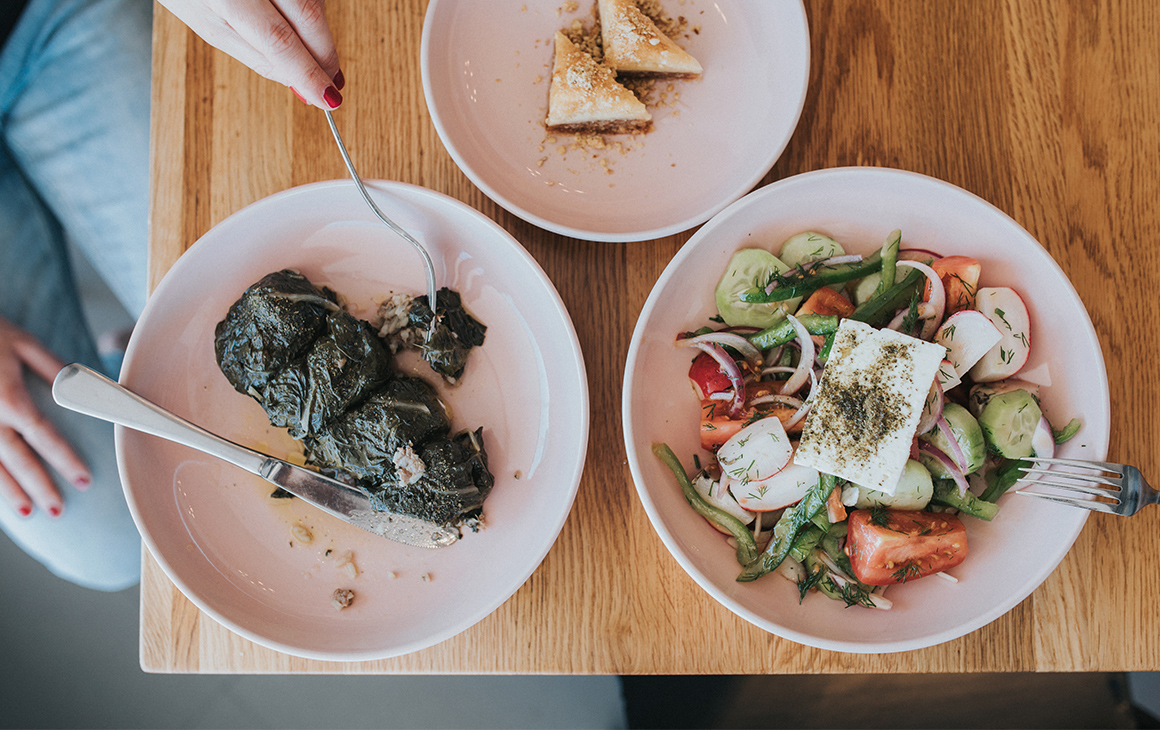 Don't know where to start? The banquet is always a winner, though you sure as hell shouldn't leave without sampling Simon's favourites: the simple but sensational Corfu Bianco; a generous plating of South Australian kingfish oven baked and served atop potatoes, herbs and oil, or the signature Hilopites, a traditional tender beef shin accompanied by square pasta in a rich, homemade tomato sauce. Is your mouth watering? We thought so.
Along with the décor, the wine list has had a serious overhaul. Easily the Coast's largest, a staggering 500 different labels, many of which are sourced from Northern Greece's rich wine-growing region, will keep the most astute wino busy for, well, about three years.
But what about the rooftop, we hear you ponder? With Hellinika's kitchen again humming away like a well-oiled machine, the team are giving themselves a few days grace to catch up on sleep before plunging into the task of transforming the cavernous newly-added second level into Bar Hellenika—an alfresco bar and function space complete with mega retractable roof, a jaw-dropping wall of wine and sunset vistas for days. We'll be back late spring to share first teasers of your new season crush.
And if that weren't enough, don't get us started on what else the next six months have in store for Simon… Until then, kali orexi!
The Details
What: Hellenika
Where: 2235 Gold Coast Highway, Nobby Beach
When: Open seven days for dinner from 5pm and lunch Sundays from 12pm
To Book: Phone 07 5572 8009
Hungry for more goodness in Nobby Beach? Here are a few more of our faves.
Image credit: Hayley Williamson for The Urban List