Your parents are out of town and the babysitter is sick—GASP! You need to do a coffee date with your toddler (also known as your favourite sidekick and personal hurricane) by your side.
Thankfully, the Gold Coast is a kid-friendly place and our cafes have no shortage of child-satisfying meals and distractions.
Whether you need a very secure fence or an allergy courteous menu, this line up of the best kid-friendly cafes on the Gold Coast will ensure your playdate is an immensely enjoyable affair.
BSKT
Nobby Beach
Push that Bugaboo pram up Hedges long enough and you may have a sleeping child on your hands by the time you get to BSKT. No time for a sleep stroll? No worries. BSKT is a more than welcoming environment for a tribe of wide-awake kidlettes. The only question left is: do they serve their organic espresso martinis before midday? "I just went out for coffee," says mum with a mischievous smile.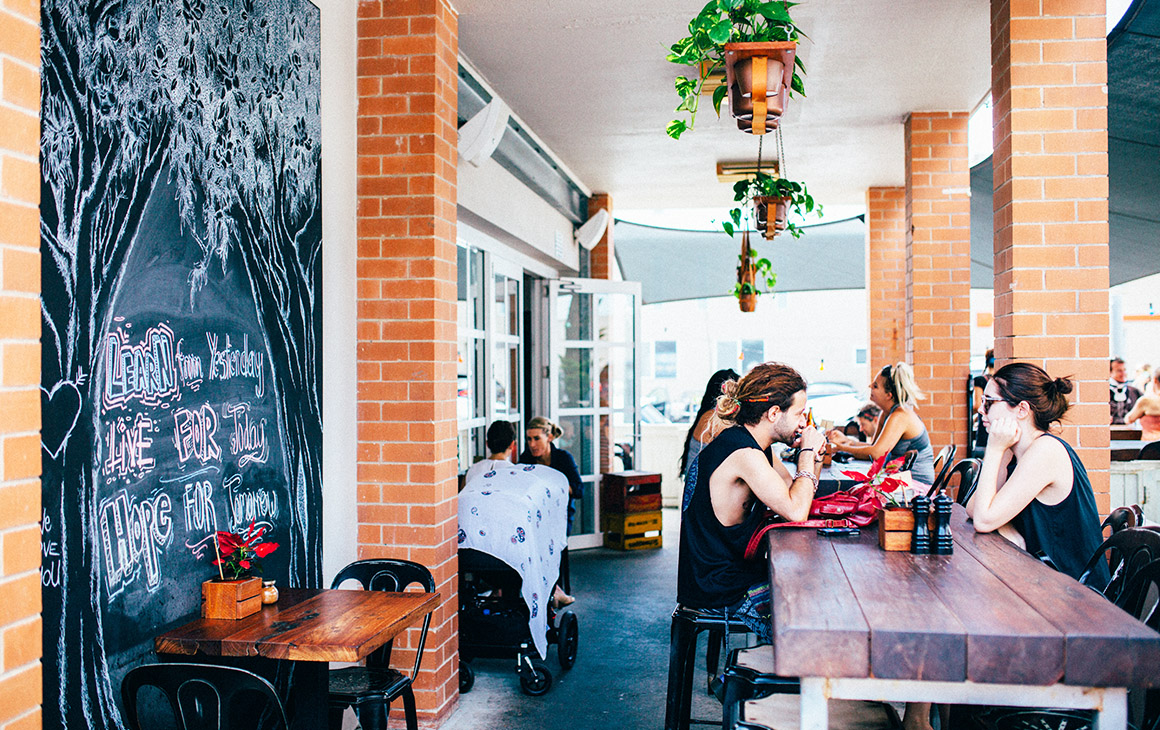 Neighbourhood Espresso
Currumbin
If the sweet and colourful brioche French toast at Neighbourhood Espresso isn't enough to silence the cherubs, roaming free in the fenced-off garden should keep them entertained. Complete with a teal blue caravan, herb garden and mini tables and chairs, this Currumbin cafe was designed with child in mind.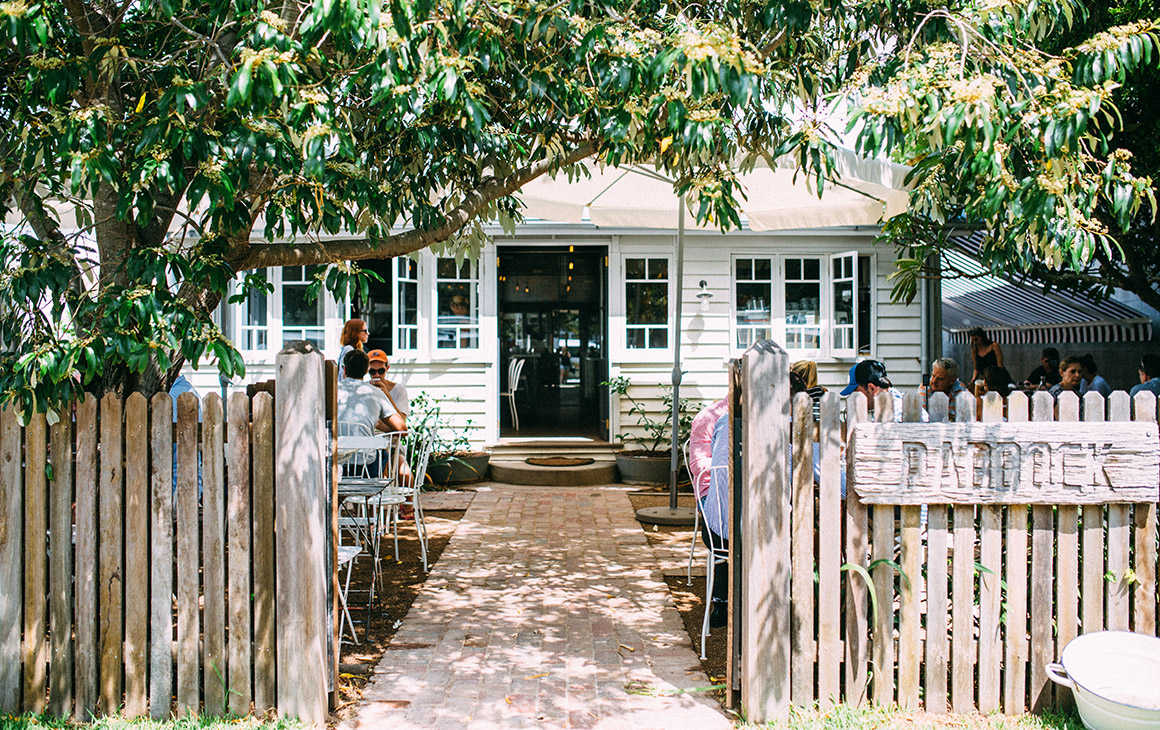 Paddock Bakery
Miami
The fenced off (yay!) and cute-as-a-button old Queenslander of Paddock Bakery is a regular haunt of many a Gold Coast mother, known for their dippy eggs with sourdough soldiers that never fail. In fact, there are probably a few Gold Coast mum's still talking about that one time last December when the youngsters were offered Christmas baking classes complete with cupcakes and gingerbread men; bless! Paddock knows how to treat our mamas.
Cadence Cafe
Nerang
Located in a handy halfway point between Brisbane and Byron, Cadence offers a place to take a breath when making arduous car journeys that extend beyond the Coast. Perch your posse on the outside patio under the shade of the large gum tree, then order a chia yoghurt pudding for the kids and a truffle and honey beetroot salad for mum. They even make a baby serve of banana pancakes: ca-ute!!
Pasture And Co.
Currumbin Eco Village
Where do we even begin with the list of ways that Pasture & Co. is one of the best kid-friendly cafes on the Gold Coast? We could start with the chance of seeing wild kangaroos or the numerous weekly events like baby yoga and kid's book readings. But surely the brightly coloured cakes that are sugar, dairy, gluten free, vegan and guaranteed-to-satisfy-the-sweet-tooth kids should go top of the list? This is a no brainer, and one you'll go back to time and time again.
Social Brew
Burleigh Heads
A constant hive of activity, your cyclonic toddler will go unnoticed in the alleyway setup of Social Brew on Burleigh's James Street. Opt for an acai bowl and the furthest booth away for added distraction and chance-of-a-tantrum protection. A short stroll to Burleigh Heads parklands, you could even give the kids a quick play pre-cafe date to lower those energy levels. And yes mum, you do deserve the Mexican fish tacos with lime mayo.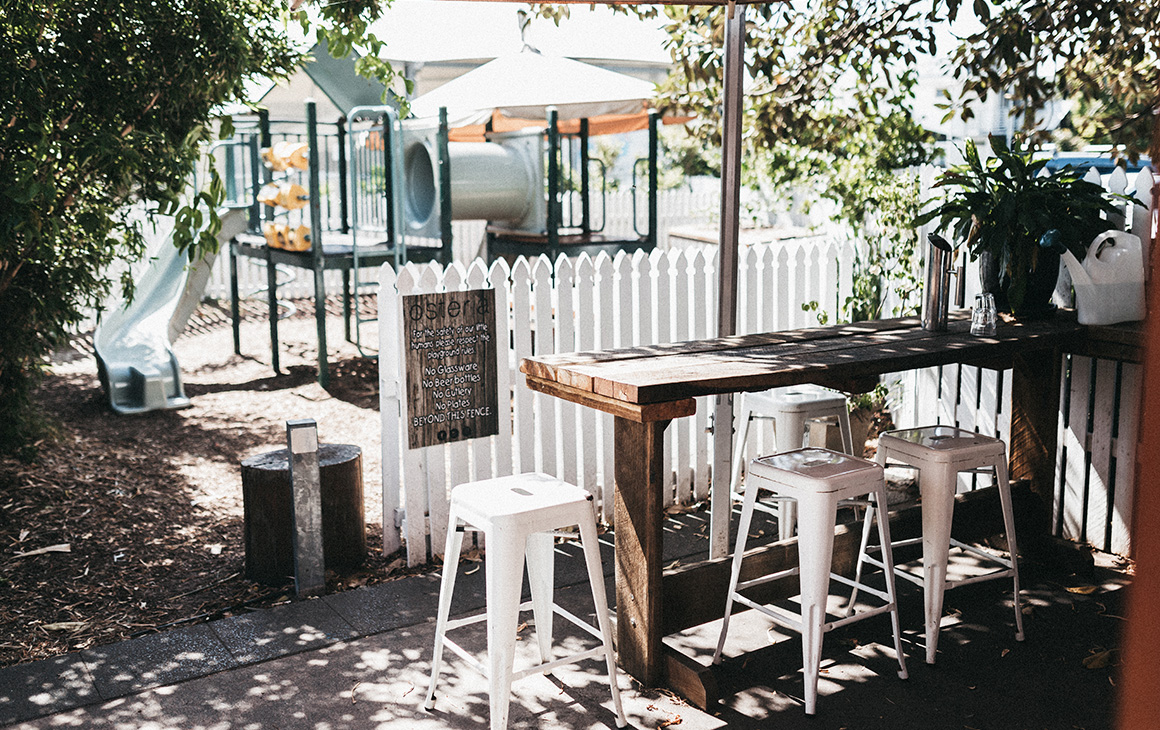 Osteria
Casuarina
Sipped every caffeinated brew available from the top child-friendly cafes on the Gold Coast? Sounds like you're in need of a little roadie with your favourite sidekick. A short jaunt across the border will bring you to Casuarina's Osteria. Complete with one of the best cafe playgrounds in the region, fringed by a fragrant kitchen garden and a locally farm-sourced brekkie menu for you.
Tried every kid-friendly cafe on the Gold Coast but know the real way to your little one's heart is with ice cream? We've got you.
Image credit: Hayley Williamson for Urban List