Prepare to be blown away, because your favourite crew from Justin Lane have just thrown open the doors to an incredible, neon-lit Asian eatery and it's the hottest thing we've seen in a long, long time.
Looking unrecognisable after undergoing five months of extreme renovations, the fabulous Miss Mee sits on the old stomping ground of Hellenika and LOKI in Nobby Beach, but that's where any similarity ends.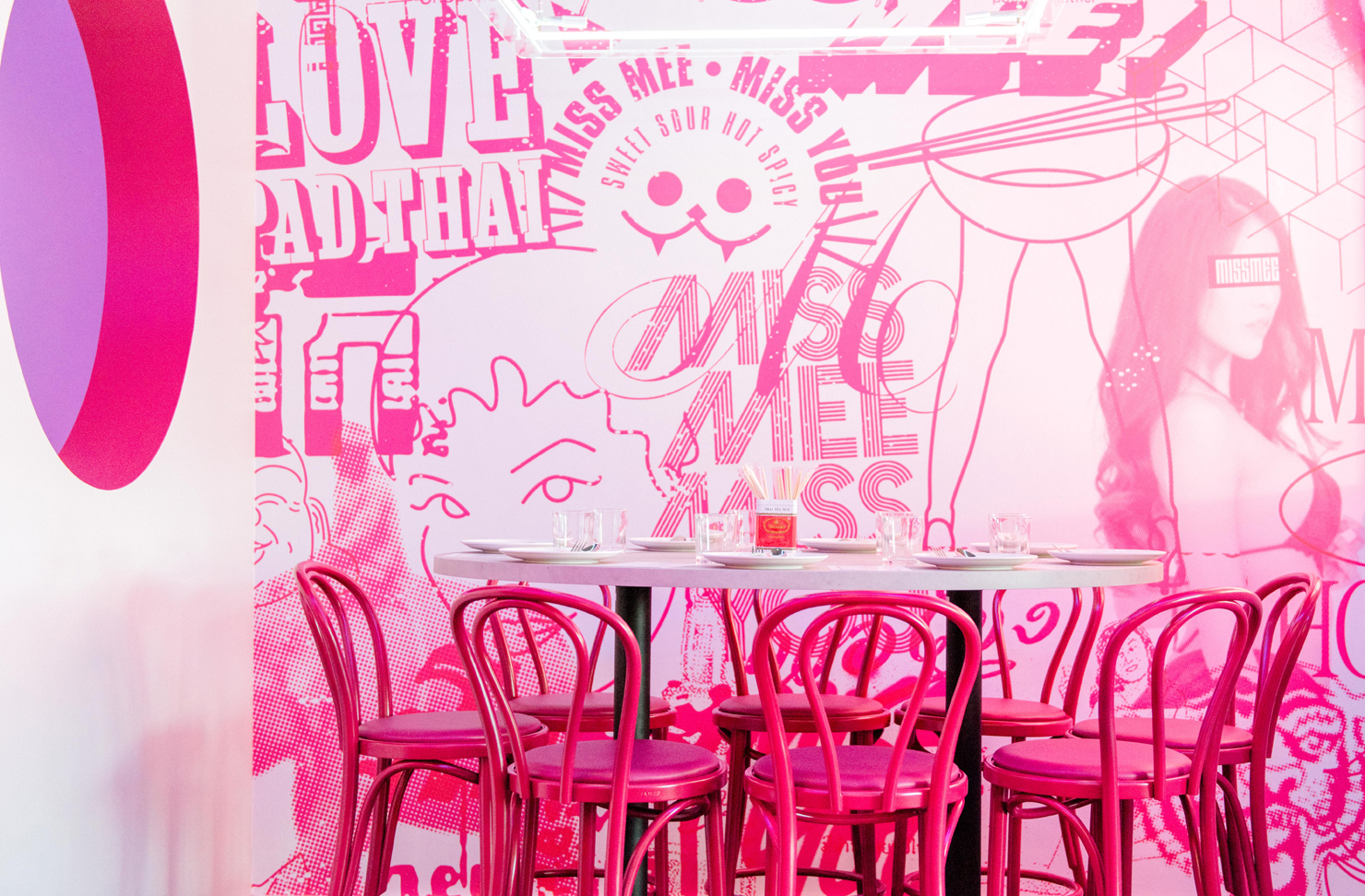 Having been given the shake-up of all shake-ups, step inside Miss Mee and you'll be hit hard with the fun vibes. Enlisting the help of Space Cubed to execute the concept for the interior fit-out, the space is sleek, dripping in cool and has been finished with just the right amount of Gold Coast flair. Let's just say it totally nails a city vibe in a beachside location.
Neon lights run across the ceiling, hot pink bar stools line the bar and for those long nights with friends, you'll want to sink into the plush banquet and bench seats that are hugging the walls. Adorning most surfaces are cute Asian-inspired graphics and signs—basically, everywhere you look there's something to take in. And that's just the downstairs.
Climb the pink stairs to heaven, aka the rooftop area, and you'll be greeted with another bar area, seating and a private function room that can be closed off for private events. Whereas previously this rooftop was open and somewhat chilly in the winter months, as part of the overhaul it can now be enclosed completely, which means dining or drinking up here won't leave you with frostbite. Winning.
While your jaw may hit the floor over the stunning transformation of the space, the tantalising food will have you chowing down on epic nosh almost immediately.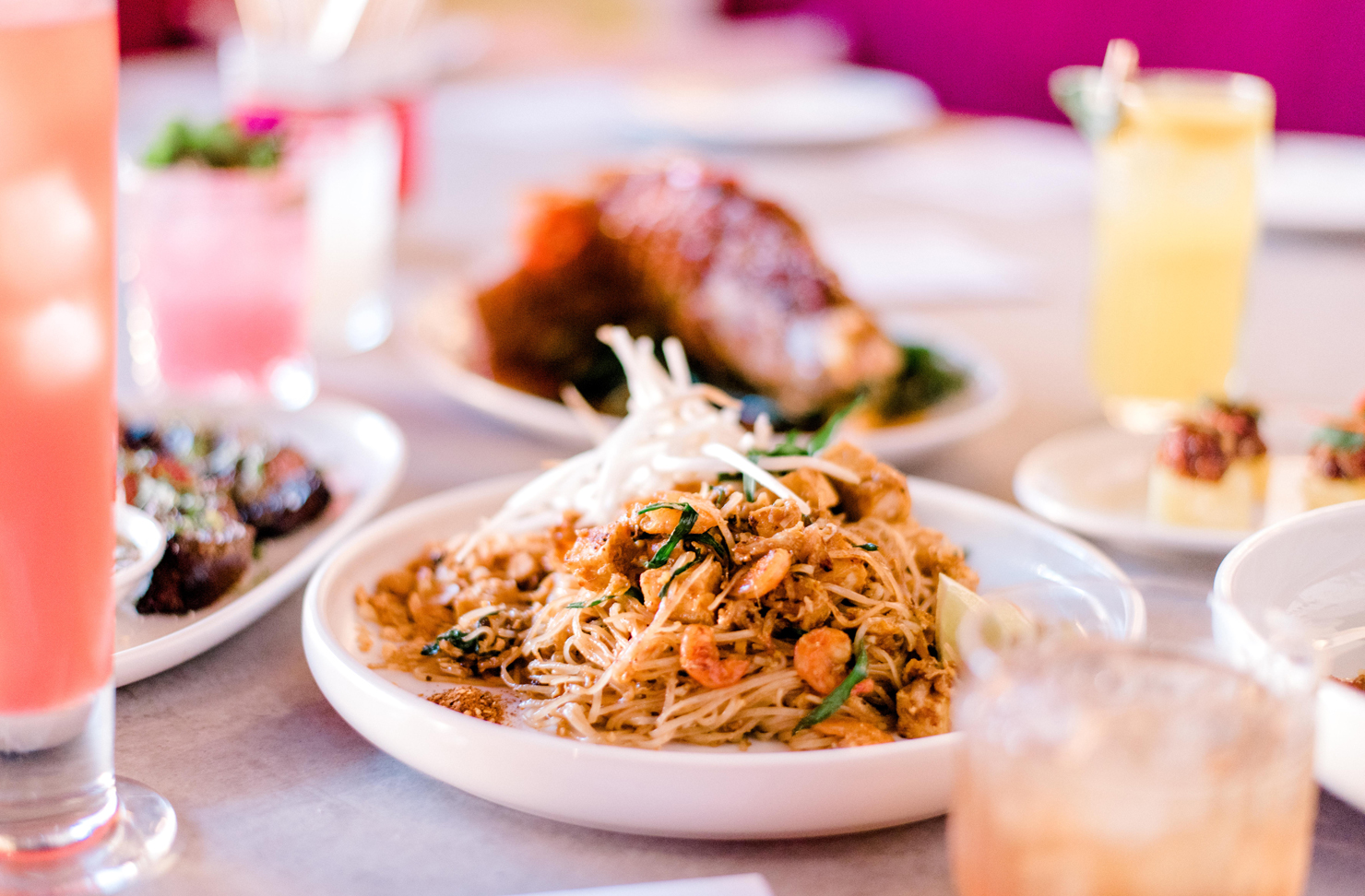 Heading up the kitchen is Michael Muir, who in the lead up to the launch teamed up with a consultant who specialises in Thai food, to create flavour-packed food that will honestly have you wiping your plate clean, then offering to do the same for anyone at your table.
A vibrant celebration of South-East Asian cuisine, the menu is overflowing with dishes that are Thai-inspired and somewhat more traditional than you'd probably expect. While you'll find the classics, there's also a bunch of off-the-beaten-track Thai meals you've probably never heard of.
Standouts are aplenty, but do not leave without trying the Ma Hor; with ground and caramelised pork, chicken and prawn on pineapple, or the toasted coconut dry red curry with grilled chicken cutlet. Other favourites include the intercostal crying tiger with dried chilli dressing, the decadent massaman curry with beef brisket or Miss Mee's take on pad Thai.
In addition to ordering straight from the menu, there's also the option to flex your banquet muscles. With three options available—five courses ($49), eight courses ($69) or a six-course vegan spread ($69)—it is the perfect way to taste a little bit of everything, if the thought of selecting just one or two dishes brings on the FOMO.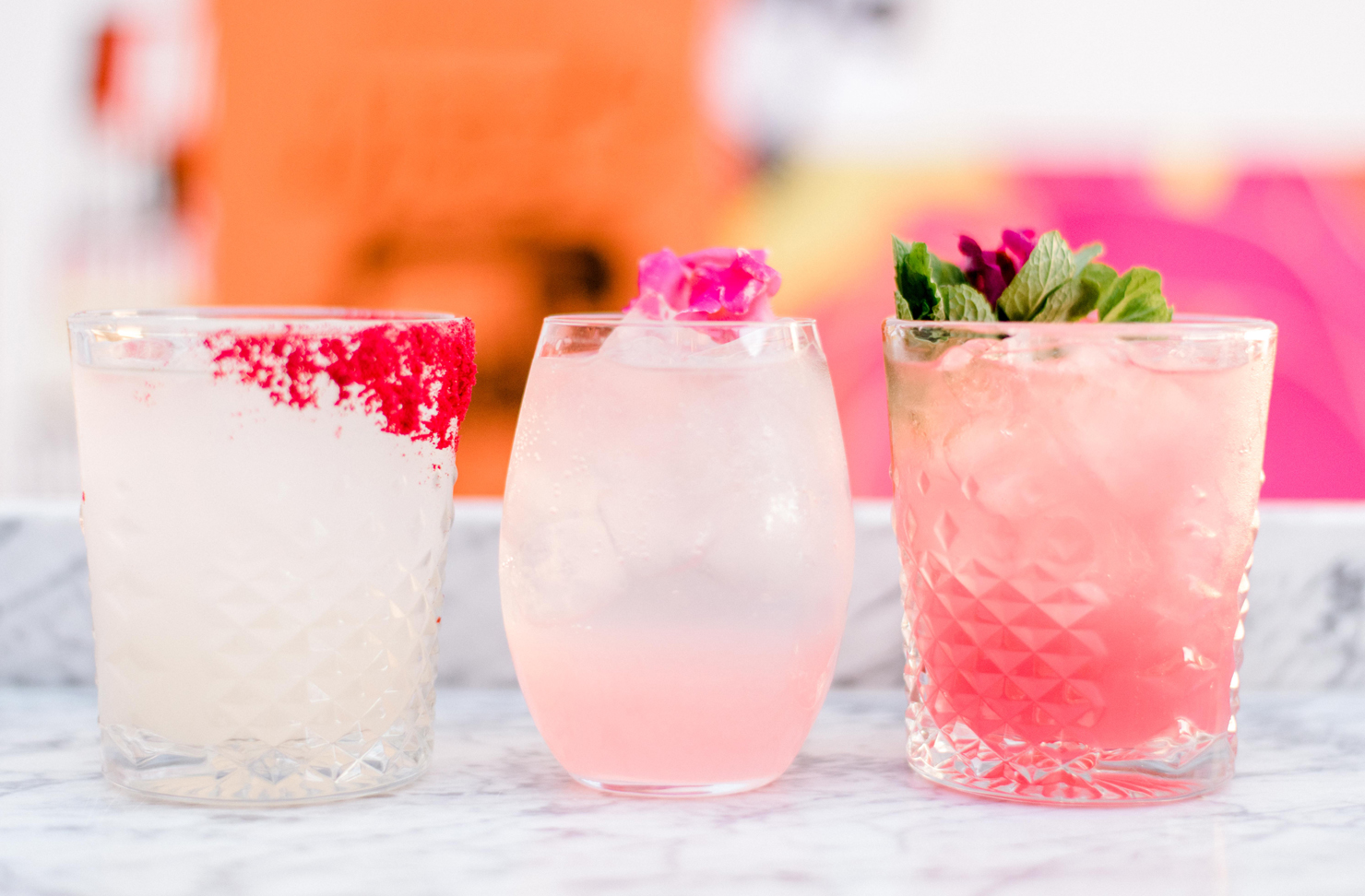 Hitting the spot with both the atmosphere and food, you'd almost forgive Miss Mee if her drinks list was an afterthought, but one look and it's clear that a night of cocktails here is a very good idea.
Pairing perfectly with Miss Mee's fun, quirky personality, many of the cocktails are Asian-inspired, bright-coloured and will whisk you to some bar in Thailand with one sip. Pull up a stool and try Miss Mee's Bubble Tea with jasmine-infused vodka and black tapioca pearls, the Lotus In Bloom with Bacardi, Husk pure cane, Licor 43, lime and guava soda or the Smoking Singapore Sling. Delicious!
Rolling out the ultimate trifecta—amazing setting, seriously good food and lip-smacking tipples—one visit to Miss Mee and you'll understand why she's everything the Gold Coast has been missing…until now.
So send out that group text, book your table and get ready to indulge all of your senses, because the fun has arrived.
Miss Mee is now open Wednesday and Thursday from 5pm and Friday, Saturday and Sunday from 12pm.
Looking for more new openings on the Gold Coast? Baskk Italian is waiting.
Image credit: Kaitlin Maree for Urban List