Where did the idea of placing a bar on a roof come from? What served as inspiration for this radical concept? Who is the mastermind behind this extraordinary modern-day invention?
You probably don't care.
But how delightful those rooftop bars are! Splendid views, sun on our face, wind in our hair. Why would you wish to consume food or beverage indoors ever again?
Moxy's Rooftop Bar is the Gold Coast's latest addition to the rooftop scene. Its owners have worked hard to create a space that fits nicely between a thumping nightclub and a formal restaurant. It's a place to come together, enjoy some drinks, have a nibble, and take in live music and DJ sets. Located on Griffith Street, it's an easy walk from the sands of Coolangatta Beach (post-surf beer, anyone?).
The food is casual Mexican, with all your favourite tacos, nachos and dips on the menu. But it's the drinks that you come here for. Check out their list of custom-made cocktails, which includes the Flower Power (elderflower gin with cucumber, aloe vera and vegan whites), El Chapo (a twist on the classic espresso martini, made with cacao-infused tequila, Kahlua and a splash of pineapple juice), and the Acai Berry Mojito (fresh acai berry, rum and mint). They also do all of your favourite classics.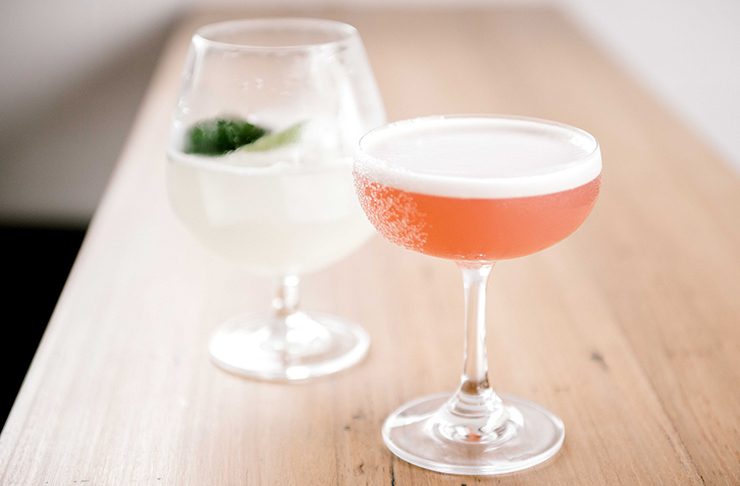 But if cocktails aren't your thing, there's jugs of sangria and punch on offer, an impressive selection of wines, beer lovers can drain James Squire, Furphy and Balter from the tap, and there's James Squire apple cider for something sweeter.
Moxy's Rooftop Bar is the sort of place where once the roof opens up, the umbrellas are popped, and the tunes are spilling forth, if you aren't having a good time then you're doing something wrong.
The Details
What: Moxy's Rooftop Bar
Where: 2/152 Griffith Street, Coolangatta
When: Open Thursday to Sunday afternoons
For more information, click here.
Looking for somewhere to dine after your afternoon drinking session? Check out these top Coolangatta restaurants.
Image credit: Kaitlin Maree for Urban List