A new trend is emerging on the Gold Coast. With the city's eating and drinking options exploding and our tastes maturing, the need for businesses to deliver the "whole package" to remain competitive has never been more essential.
Eager to lure back the younger crowds, hip families and savvy seniors, we've watched on as a number of our ageing institutions—the neighbourhood taverns and pubs that were once our go-to—are injected with a new lease on life. And we love it!
First we bid adieu to the sticky floors at Broadbeach's Liars Bar and Surfers Paradise's Beer Garden. Next it was Miami Tavern and Shark Bar morphing into a beachy butterfly, The Miami. And now Robina Tavern has benefited from a multi-million-dollar renovation complete with a new name and brand—Robina Pavilion.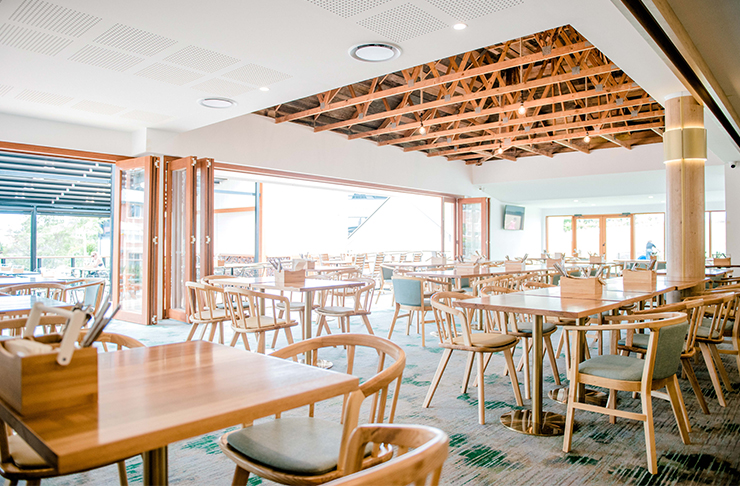 While some may get nostalgic and morn the loss of the familiar, we bet these businesses are now enjoying ringing tills and vibrant crowds like they did in their glory days.
With final touches still being made to the exteriors, Robina Pavilion (hidden behind the old school drive thru bottlo') is worth hunting down next time you're keen for a sunny Sunday brewski, a generous chicken parmy on a school night, or perhaps somewhere casual to treat the grandparents that you'll both enjoy.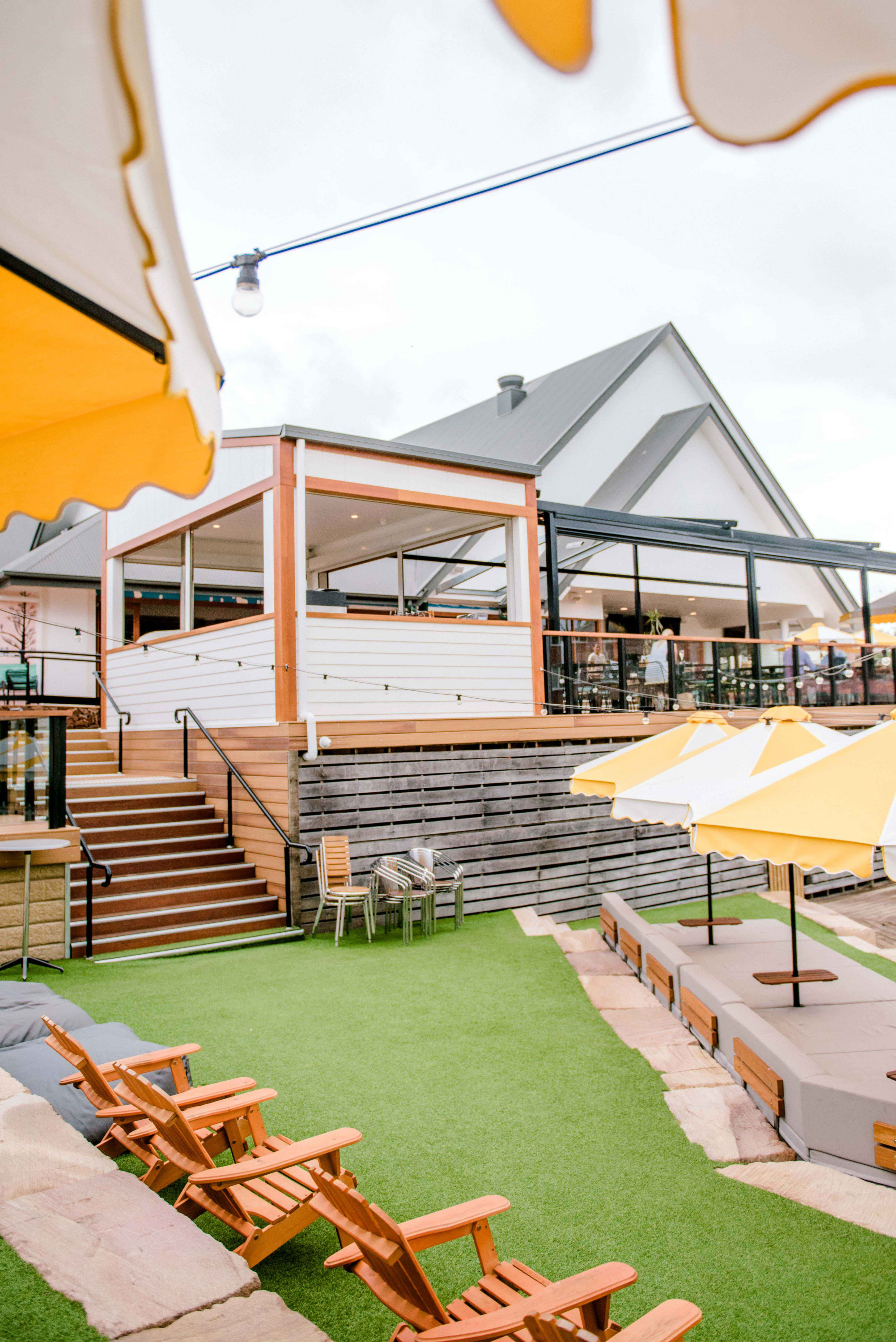 Adopting the colour palette of the Millennial era, the new-look Robina Pavilion is bright and airy with blonde timber, soft pastels, vaulted ceilings and white cladding, plus wrap around windows and a breezy deck that takes full advantage of its lagoon-side location. There's an outdoor bar and pizza oven for busy days, lounges shaded by colourful umbrellas and a terraced beer garden complete with daybeds, lawn chairs, festoon lights and DJs on weekends.
Simple and reasonably priced, the bistro menu includes all of your old favourites from beer battered snapper to salt and pepper calamari, chicken parmigiana, wood-fired pizza and a robust selection of steaks cooked on a Parrilla grill, Asado-style. Drinks wise, there's a healthy representation of local and interstate craft beers alongside the OG beer brands, with beer towers available for the social drinkers together with a selection of cocktails.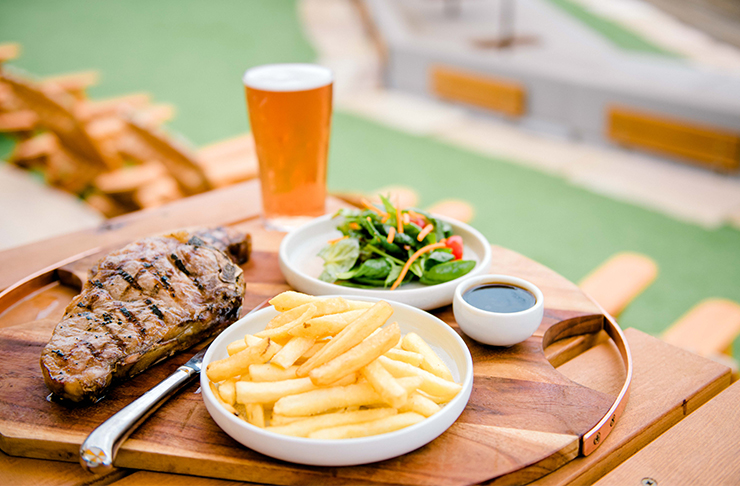 Robina Pavilion is partnering with local brewers and distillers too, with pop-up events in partnership with Stone & Wood and Brookie's Gin already hosted, and activations for all the main events whether it be a New Year's Eve or Australia Day party or the latest UFC bout in The Public House zone. We suggest keeping an eye on their Instagram page for event updates.
Robina Pavilion is now open seven days from 10am until late, so grab your mates and head into the 'burbs for your next Sunday session.
The Details
What: Robina Pavilion
Where: 229 Ron Penhaligon Way, Robina
For more information, click here.
Image credit: Kaitlin Maree for Urban List