Oh Paddock, how we love thee. Let us count the ways…
If you think we've been showering love aplenty on Paddock Bakery of late, well, you'd be absolutely correct. This magical little cottage, set amidst a fairy tale-like garden, gives us no shortage of things to write about—from epic Easter Dippy Eggs to Wagon Wheel Doughnuts, and sun-filled lofts for private hire and now, this.
Adding yet another scrumptious lure to their 'destination cafe' cap, Paddock Bakery has just unleashed a new permanent offering that'll ensure you'll need to work extra hard to get that bikini body come spring. May we introduce—The Milk Bar!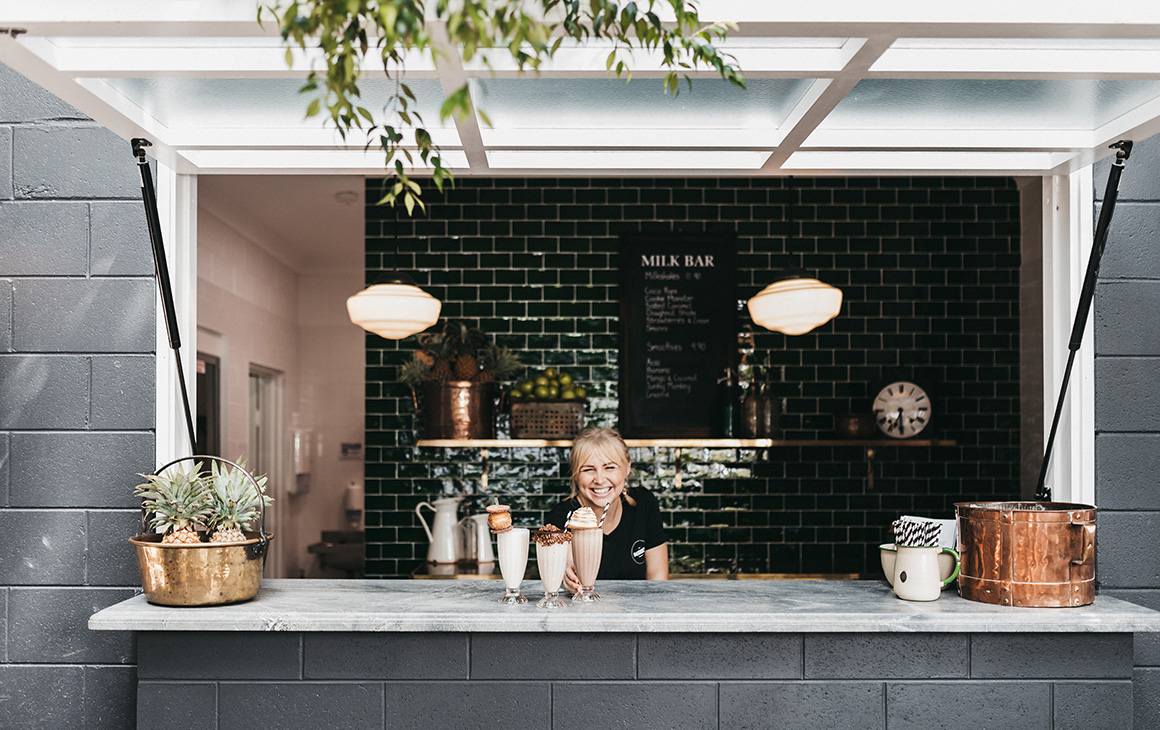 Popping open its shutters under The Loft, in the leafy back depths of the garden, The Milk Bar is paying homage to the humble milkshake shops of bygone days, with a quintessential Paddock twist, naturally.
Having spent the past few months perfecting their recipes (those taste testers have a tough gig), it goes without saying these liquid treats will have #dessertporn written all over them.
Take for instance the Cookie Monster, which involves your favourite Paddock cookie (Reece's Pieces, Nutella or white chocolate macadamia) mixed with vanilla bean milk, topped with whipped cream and (of course) more cookie. Or, the drool-worthy Coco Pops with Coco Pop flavoured milk, Nutella and a thin chocolate disk that you crack through before diving in. This party in your mouth is guaranteed to have you humming "just like a chocolate milkshake only crunchieeeee" with each and every slurp.
To complement their new gourmet milkshake range, The Milk Bar has your conscious covered too, with smoothies ranging from the Junky Monkey; a blend of chocolate, banana, espresso and frozen yoghurt, or the acai smoothie packed with nutritious blueberry, banana, coconut water, apple juice and sprinkled with house wood-fired granola. So fear not, you can take your health freak friend along too.
Once you pair these delicious drinkables with your fave Paddock brunch or pastry, you'll really have no reason to leave, like ever. This might just be the milk bar of the future, and our inner kid is pretty pumped.
The Details
What: The Milk Bar
Where: Paddock Bakery, 20 Hibiscus Haven, Miami
When: Thursday to Monday; 7:30am to 2:30pm
Wanna see more Paddock dessert porn? We hear these bad boys are still available for a limited time.
Image credit: Hayley Williamson for The Urban List