With the border restrictions loosening up slightly for Queenslanders, we're all feeling more at ease about exploring our own backyard again. So if you're looking for somewhere new to explore that isn't Tamborine Mountain or our miles of coastline, a day trip to Currumbin Valley could be right up your alley.
From walks and hikes to tasty eats and vintage shopping, here are all the best things to do on a day trip to Currumbin Valley.
Stop One: Fuel Up With Breakfast
If Masterchef has taught us anything, it's that the most important thing is preparation, and it's no different for road trips. If you're like us, then coffee is to you what petrol is to a car, and Iron and Resin offer up epic brews and breakfast that will keep you well fueled as you begin your day. You can chow down on a breakfast burger or avocado smash then take your coffee to go, there is, after all, a big day ahead.
Stop Two: Dip Your Toes In The Currumbin Rock Pools
About 15-minutes into your drive you'll arrive at the Currumbin Rockpools, the secret swimming holes that will fling you right back to your childhood. Surrounded by lush forest and a sprawling picnic area, these pools will let you walk off your breakfast and have an early-in-the-road-trip stretch. With craggly rock faces that double as diving boards for those who dare, you can lounge in and around the water, taking in the tranquility and cool air before you head towards the mountains.
Stop Three: Explore The Cougal Cascades
As you drive further down the leafier, quieter roads, you'll head towards Springbrook National Park, where the peaceful Cougal Cascades walk awaits. Running along the Currumbin Creek, this 1.6km return walk will get you right into the forest and feeling secluded, climaxing at the Cougal Cascades that run off an epically high cliff face into a pool below. Let the sounds of running water relax you, and delve into a bit of forest history as you make your way back to the car.
Stop Four: Delve Into Vintage Wares
Coming back to the main road, you'll be met with open skies and feelings of unlimited possibility. Having looked at everything from rock pools to whipbirds, keep your browsing mood going with a wander into Hunt and Gather Vintage, right off the road as you make your way back into town. Stocking everything from clothes and books to vintage stereos and home accessories, Hunt and Gather will have all your retro needs met. Best bit? You can search through all their goods with the help of their three resident cats. Win.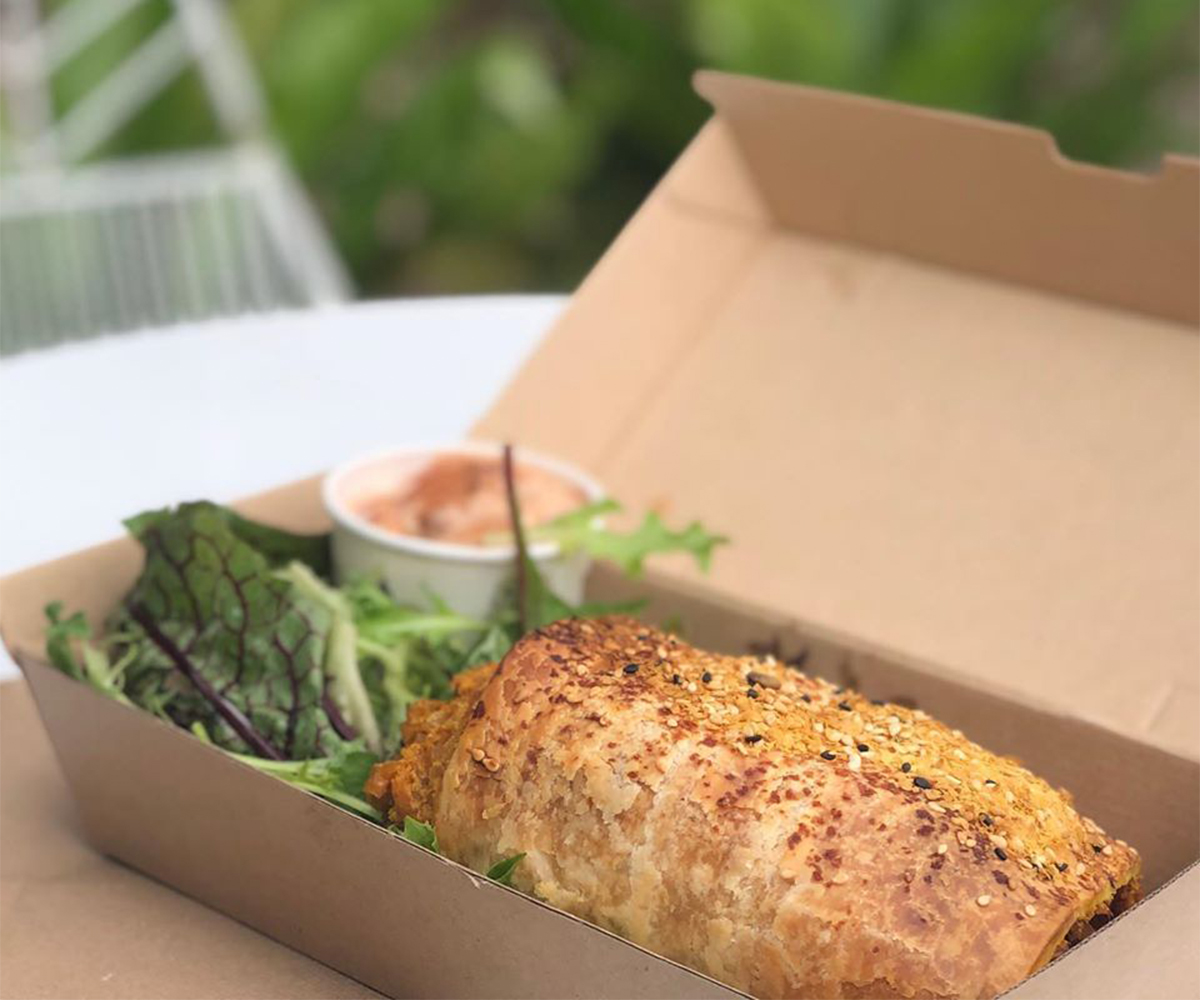 Stop Five: Grab Lunch At Pasture and Co
You might just be driving and walking, but appetites stop for nothing. Quell your mid-morning hunger with local favourites, Pasture and Co. Just six minutes drive from your vintage shopping outpost, Pasture and Co are the perfect avenue for sitting and enjoying the scenery. Feast on a sweet or savoury lunch in their serene backyard, where you can dine amongst locals (we mean kangaroos) and savour the homegrown goods. Take a loaf of their fresh baked organic sourdough as a memento, or one of their danishes to keep you going down the track. And if you've already eaten your way through all your snacks, get into the local shopping scene at Ground, where you can shop fresh produce, organic goods and of course, coffee.
Stop Six: Currumbin Creek
If the day is still young, you might want to add a beachy stop to your day of exploration. Just a few minutes down the road is Currumbin Creek, the perfect destination for some stand-up paddleboarding and more unwinding by the water. Soak in the Currumbin sights as you wind up your trip, and let the folks at the Currumbin Boatshed kit you out with a board and paddle. From there, you can glide through the clear waters and take in the sights and surrounds. If relaxing isn't what you're after, push your road trip companion into the water and paddle like crazy.
Stop Seven: Balter Brewing
No road trip is complete without a celebration, and Balter Brewing knows how to celebrate well. Not only will you be supporting your local small business, but Balter knows how to craft some damn good brews, if we say so ourselves. With XPAs, IPAs, lager and strong pale ales, grab a mixed pack for yourself and one for your neighbour as well. The drink might be bittersweet, considering your ultimate road-trip is complete, but it will be one to remember and revisit. Of course, save the drinking until you're out of the car.
When the borders do re-open, we'll be hitting these tiny towns on the Tweed Coast.
Image credit: Brooke Darling, Farm & Co