First impressions count and that's certainly a major drawcard as you sashay into the foyer of the Sofitel Hotel Broadbeach. With its expansive open-plan ceiling and awe-inducing immaculate interior, the hotel provides an exceptionally welcoming introduction.
What also sets Sofitel Hotel Broadbeach apart from other luxury 5-star Gold Coast hotels its effortlessly chic French distinction. Whether it's the serving of excessive croissants at breakfast, fresh French baguette with every meal, or ensuring that defiant high point of French gastronomy, the cheese board, is available on every menu — the subtle European influence is instantly alluring. There's even a quaint 5pm 'City of Lights' candle lighting ritual in the lobby. Oui! Oui!
Sofitel's superbly inviting Room 81 is the pinnacle of said French prestige, being one of the handful of Queensland restaurants to be awarded a Chef's Hat — it's an absolute must try Gold Coast restaurant. The menu is as good as any you'll find this side of the French Riviera, beware though: try any of their celebrated cocktails, (their trademark espresso martini is the definition of perfection!) and you'll be tempted to stay the long haul. But wining and dining is always infinitely better when your bed is a mere lift ride away!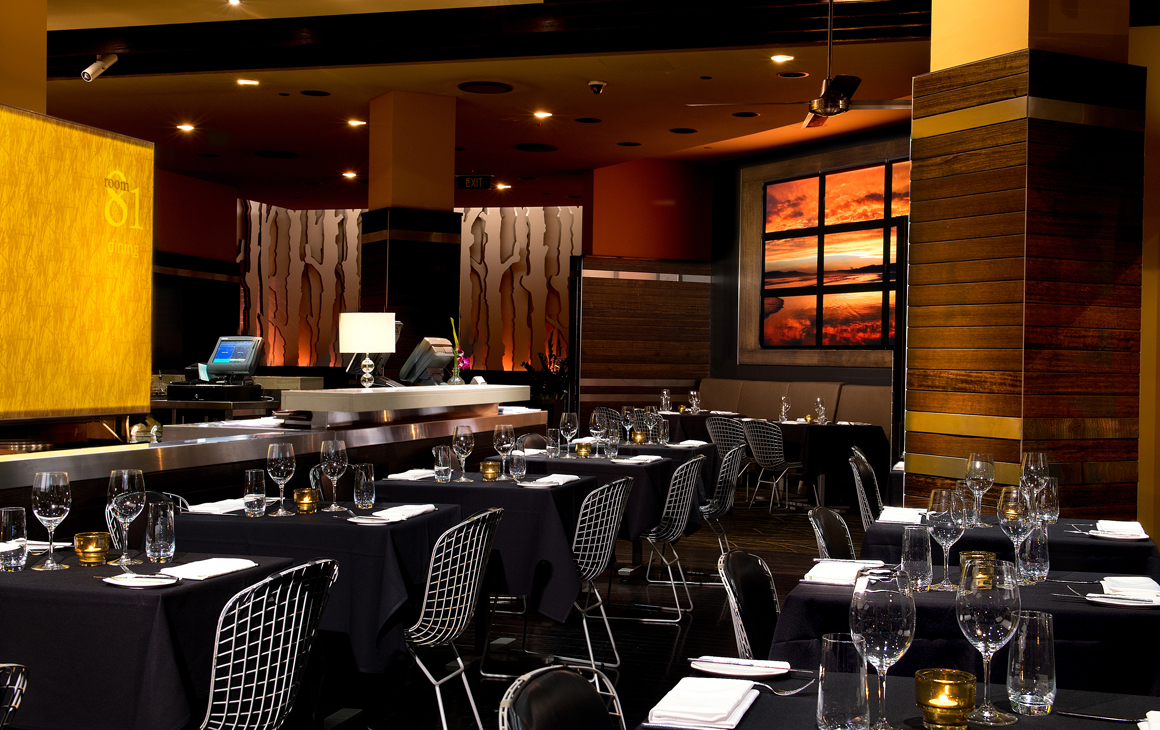 Then there's Bistro On3, which offers a la Carte dining at its most sophisticated. Although the indoor seating is a stunning dining experience in itself, the outdoor terrace that overlooks the ostentatious rooftop pool decking area is simply breathtaking — taking in opulent views of the Gold Coast Hinterland. Now put yourself in the picture — bubbling glass of French champagne in hand, of course!
However, it's the accommodation that's Sofitel's pièce de résistance. Offering a multitude of spacious rooms, all complete with private balconies overlooking the magnificent Pacific Ocean, it's no wonder major international movie stars have been happy to kip here! Heck there's even a pillow menu! Go on, be tempted by a Superior or Luxury Ocean (spa) View — the latter features 180-degree northern and southern aspect views that are jaw dropping. Why not enjoy that visage — James Bond style — relaxing in the spa, sipping that stupendous bottle of complimentary champagne?
Connecting conveniently to the Oasis shopping centre, with easy access to Jupiters Casino via an overhead monorail, and located a mere 200-metres from the beach, the Sofitel Hotel Broadbeach is one of the most alluring Gold Coast hotels around. Tell them we sent you!
Where: 81 Surf Parade, Broadbeach, QLD 4218
Contact: 07 5592 2250
Oliver Pfeiffer's film journalism vocation keeps him predominantly inside and out of trouble, but combined with healthy enthusiasm for food, drink, and travel, UK-born/Gold Coast-based Oliver is able to break free from any interior constraints and roam the nation for caffeine-induced inspiration. Don't let his penchant for horror films scare you; he's actually pretty harmless when it comes down to it. Find Oliver online. 
Photo Credit: Sofitel Hotel Broadbeach