Lifestyle destinations like this stunning new retail and cafe hub in Burleigh don't come around often so, when they do, we make it our mission to share all the goodness with you.
St Barts—a brand that's synonymous with flawless interior style and design—has just revealed its third store and new headquarters: a two-storey homewares, furniture and fine art showroom in the Burleigh industrial estate, with an adjoining cafe by the dynamic young team from Next Door Espresso.
It's an endearing story that brought these two brands together and embodies the heart behind this winning powerhouse.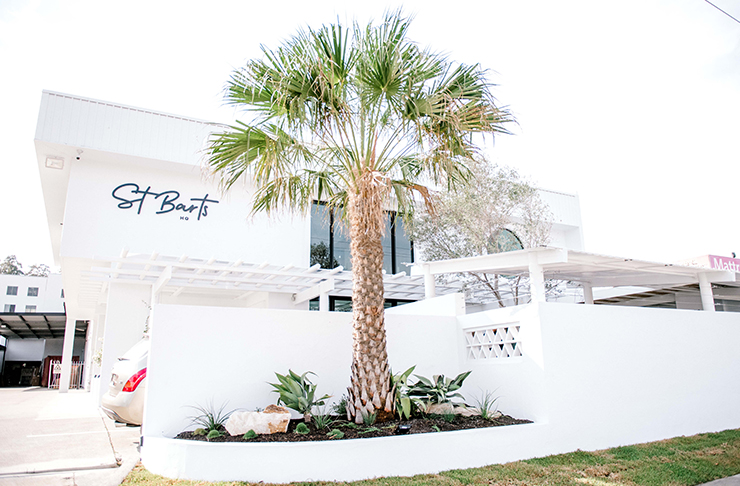 Originating in Tweed Heads, Next Door Espresso has amassed a loyal following over the years. Starting with minimal budget, they organically grew from the ground up thanks to their quality coffee, eats and personable service, all wrapped in a simple but totally photogenic little riverside cafe.
When randomly visited by St Barts founder Jasmine Smith earlier this year, they were presented with a business opportunity that was simply too good to pass up. St Barts was in the process of developing a showcase homewares and fine art showroom and were looking to partner with an established local hospitality team to operate the adjoining cafe.
Jasmine could have handpicked anyone, though after stumbling across Next Door on Instagram and scoping the owners via an unannounced visit, she observed their honest passion, warmth and professionalism, and saw her younger herself in the hardworking crew. That day she asked Next Door to join her in bringing the St Barts' brand to Burleigh. It was a dream come true for the young team and proof that good things happen to good people.
And now, it's our turn to enjoy the fruits of their labour.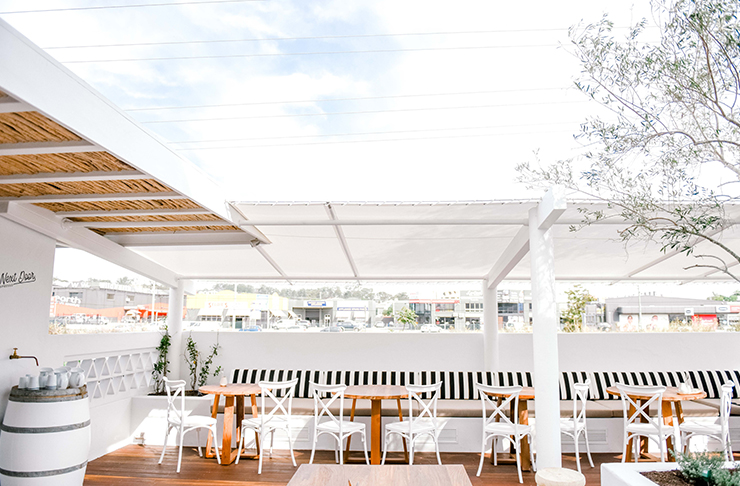 Stepping into Next Door's new alfresco cafe in Burleigh will set your heart aflutter with its crisp decor, understated styling and breezy Mediterranean vibes. From the solid teak tables imported from Jakarta to the inviting seating with striped cushions, designer rattan loungers, olive tree centerpiece, and freshly-planted bougainvillea and jasmine vines that will soon creep their way around the outskirts, Next Door is laidback bohemian luxury.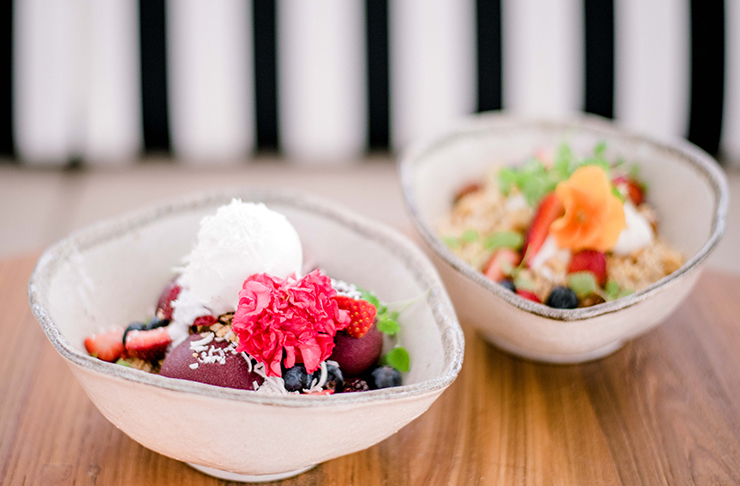 You'll be able to enjoy their favourite organic Moonshine coffee—sourced from the tiny town of Federal—along with a totally new and spring-inspired menu that lends itself to the compact kitchen. Served in handmade ceramics are beautifully presented dishes like a spiced bircher with coconut yoghurt, berries, macadamia nut crumb and flowers. Or opt for scooped organic acai with coconut sorbet and toasted granola, bruschetta on sourdough, a nourishing green bowl, freshly baked almond croissants and other treats from the cabinet.
Once you peel yourself away from your dreamy coffee nook, prepare to wander through the most heavenly homewares and furniture store ever to grace the Coast.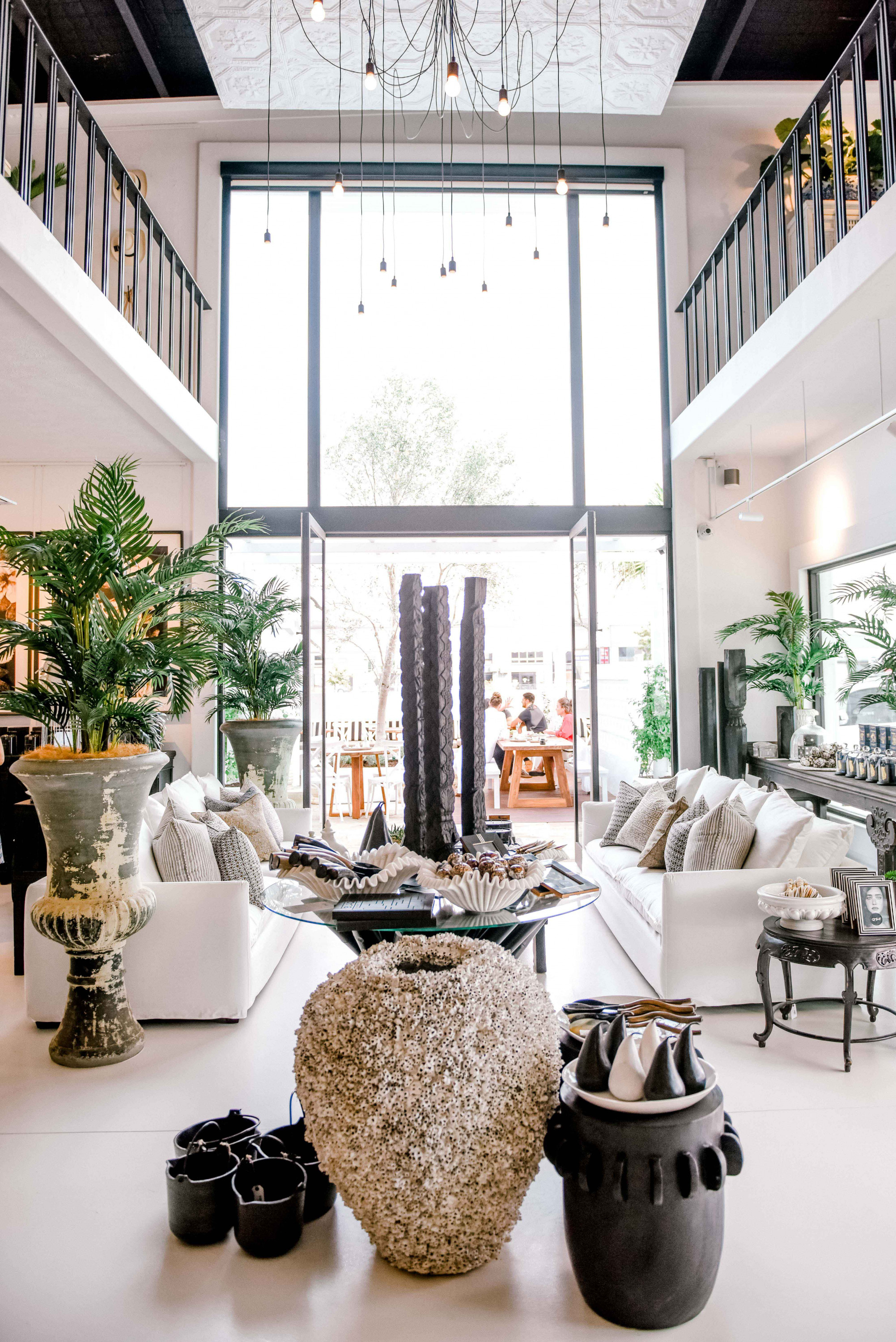 St Barts' gorgeous showroom houses a global collection, hand-curated by founder and visionary Jasmine Smith from her extensive travels across the world. You'll lust over marble urns from India, antique pots from Beijing, fossilised wood side tables from Indonesia and hand-beaded mud chandeliers from Africa. Upstairs, St Barts' sister business FINEPRINT Co., offers a total art solution from limited edition contemporary prints and affordable wall art right through to museum quality photographic reproductions by famed photographer Slim Aarons.
In-store consultants can give you styling tips that will see you blending and layering different genres and textures to create the Pinterest-worthy home of your dreams. If the statement furnishings are out of your budget, potter through ample fashion items, sensory and decorator pieces that'll ensure you don't walk away empty-handed.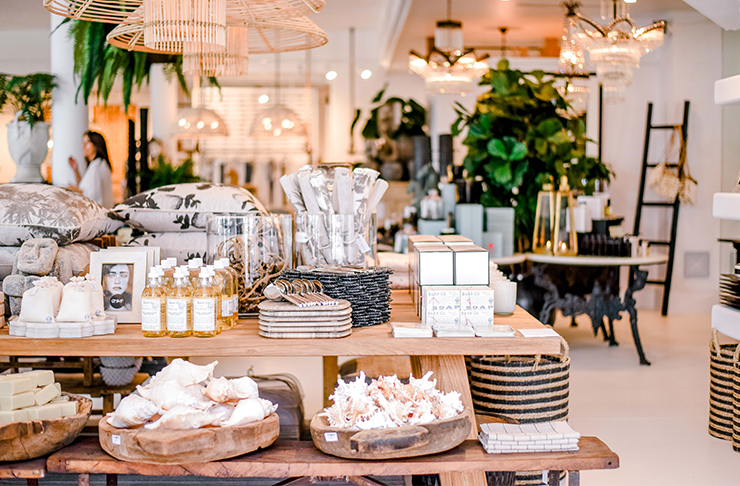 St Barts is now open Monday to Friday from 9am to 5pm and Saturday 9am to 2pm, while Next Door's cafe is open Monday to Friday from 7am to 3pm and Saturday 7am to 2pm. Grab your friends, get along this weekend and prepare to fall in love—hard and fast.
The Details
What: St Barts HQ and Next Door cafe
Where: 24 Junction Road, Burleigh Heads
When: Homewares store open Monday to Friday from 9am to 5pm and Saturday 9am to 2pm + cafe open Monday to Friday from 7am to 3pm and Saturday 7am to 2pm
For more information, click here.
Image credit: Kaitlin Maree for Urban List