A new decade means more opportunities to step up your sartorial game. Looking back, the fashion scene was dominated by 90s-inspired looks—which won't be going away anytime soon—but in 2020, we'll see a sprinkling of the 70s, less beige, more colour, and mini accessories replaced with exaggerated silhouettes.
We're all about nailing the perfect ensemble for less, which is why we've teamed up with DFO Brisbane Airport to bring you all the street style trends that will dominate in 2020 and where to get them.
The Bigger The Bag, The Better
Leave your micro bag firmly placed in 2019 because this year it's all about the oversized tote. Instead of comical tiny purses, like Lizzo's AMA's red carpet look, we're now seeing huge handbags slung over the shoulders of celebrities like Rocky Barnes and stylist Emili Sindlev. There's even an Instagram account The Big Bag Club dedicated to showcasing big bags in all their oversized glory and it's reaching cult status (think Its Mays Memes photoshopped puffer jackets). This year it's all about totes morphed to epic proportions and no one does that better than Furla and Oroton. Honestly, we're not mad about the practicality of this trend.
Say Hello To Neon Ultra
It's an end of an era for Instagram Beige and just the beginning for neon ultra. While we used to subscribe to a completely beige Insta feed, now it's all about vibrant pops of colour everywhere. One of the simplest ways to work neon into your wardrobe (and Insta aesthetic) is with a colourful tee from Vans, skirt from Dissh or invest in dramatic accessories from Furla. This trend is the easiest way to glow up your 'Gram.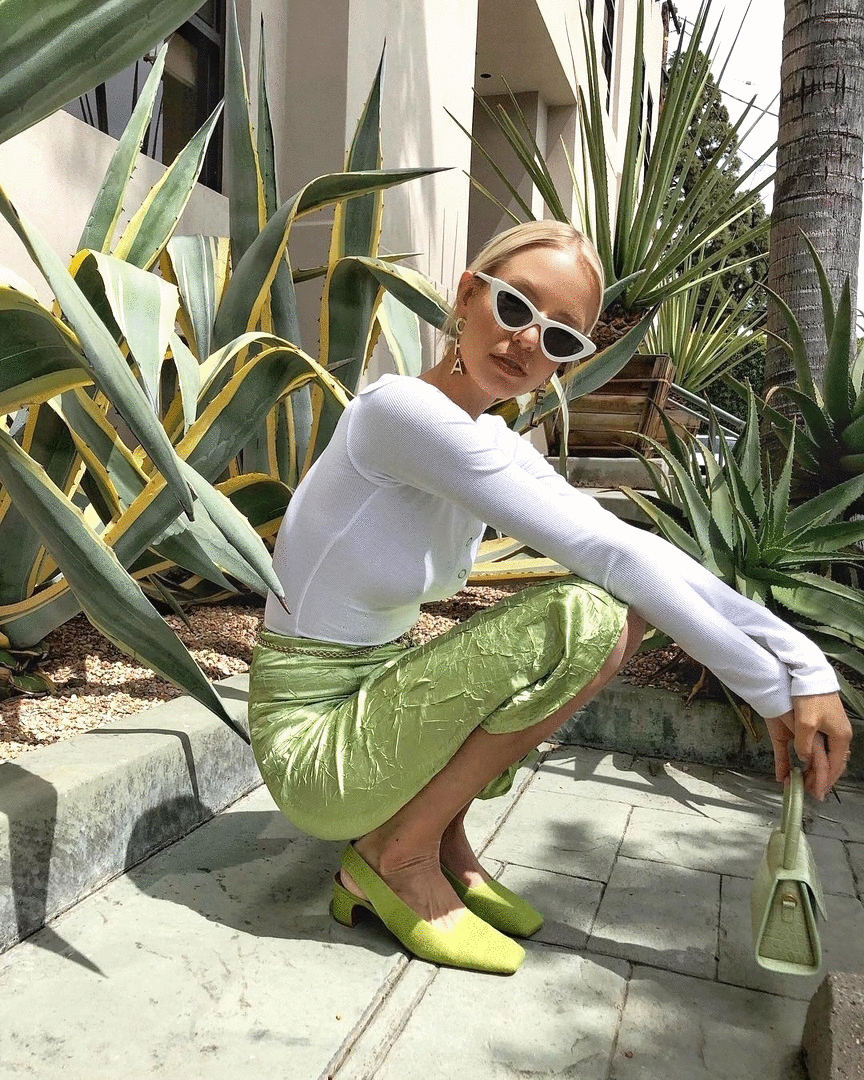 Breezy Button-Downs
Beat the sweltering Australian summer with a light and airy button-down. It's a wardrobe staple that makes getting dressed in the morning a breeze and no one does it better than Billabong and Tommy Hilfiger. Wear the trend to your 9-to-5 with a pair of crisp slacks or toss it on with a pair of linen shorts for a comfortable yet totally chic ensemble ready for the weekend.
Pastel Bucket Hats Everywhere
Both sun-safe and stylish, the bucket hat will serve you well through summer. Whether you're hitting a rooftop for sunset margaritas or spending the day at the beach, it's your new go-to. And although this isn't a new trend, the summer iteration is all about the pastel palette. We're vibing sky blue, lilac and moss green from Sunnylife and Adidas. This is the perfect accessory to level up any summer ensemble.
Dramatic Statement Sleeves
We've seen a massive resurgence in 70s and 90s trends but now we're taking it way back to the 18th Century with puffy Victorian sleeves. Throw on a puffy sleeve dress paired with tiny 90s-inspired shades and ugly dad sneakers to complete the look. The voluminous power sleeve adds a romantic flair to any outfit and undoubtedly deserves a place in your closet. Get yours from Witchery, Dissh, or Catalog.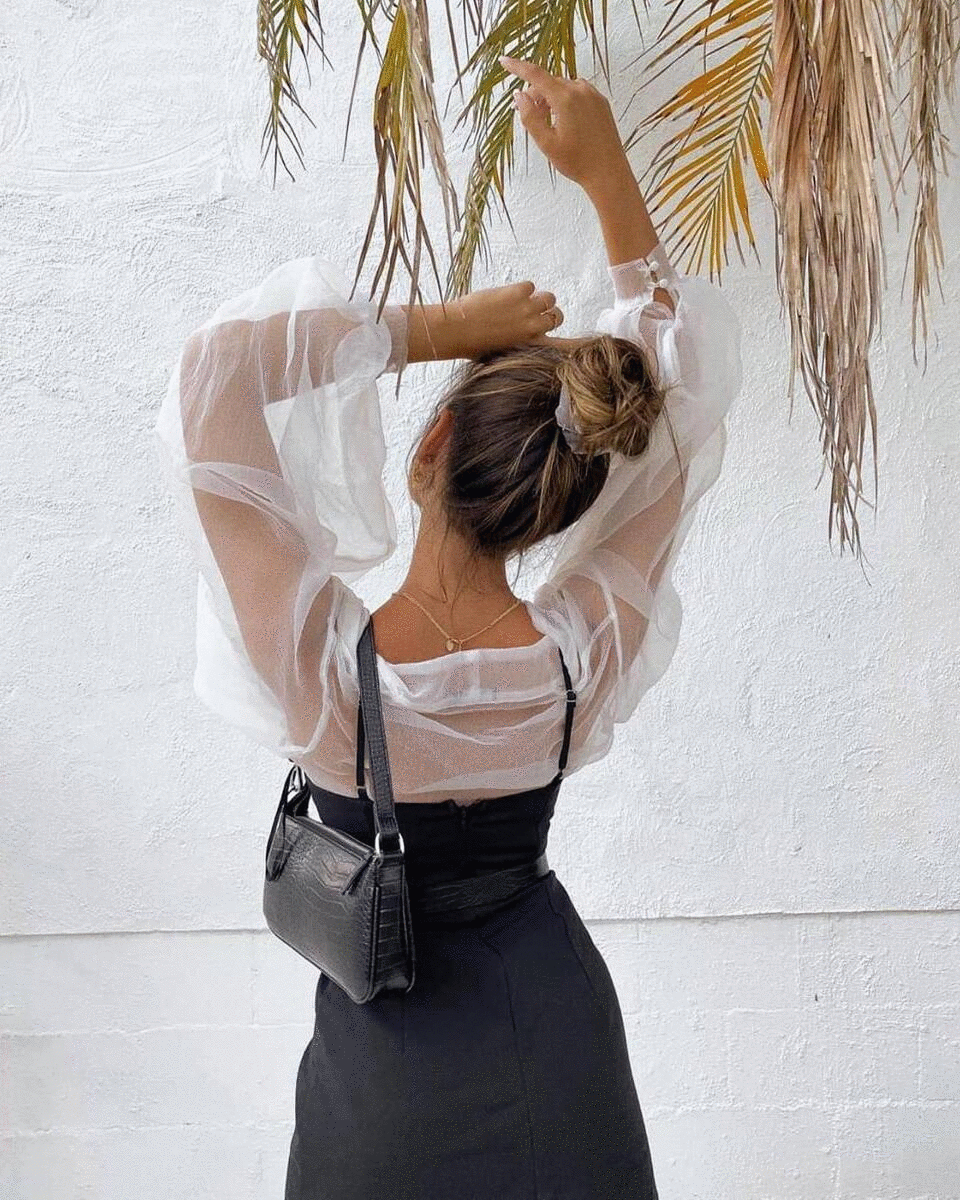 Step Out In 70s Flares
Featuring a tight fit and exaggerated bell-bottom, this trend is the perfect way to work a bit of excitement into your wardrobe. If you're the type who lives in jeans, try out the anti-skinny pant trend with a pair of retro 70s cut jeans from Levi's paired with a basic white tee to achieve a striking silhouette. 'It' celebrities like Margot Robbie, Gigi Hadid and Harry Styles have already been spotted sporting the look this year indicating the flared pant trend is set to soar in 2020. We can't wait.
This year, step up your sartorial game with these must-try street style looks. The best part? You can achieve all these looks for less thanks to DFO Brisbane Airport located at Skygate, 18th Avenue.
Image credit: DFO Brisbane Instagram, Dissh Instagram, Vans Instagram, Charcoal Instagram
Editor's note: This article is sponsored by DFO Brisbane and proudly endorsed by Urban List. Thank you for supporting the sponsors who make Urban List possible. Click here for more information on our editorial policy.