Ever wonder what the world's best hotels have to offer? Wonder no more! Elite Traveller (a private jet magazine targeting ultra-high-net-worth consumers) recently released their list of the world's best new hotels and we have all the deets.
The list features thirteen complexes set in stunning locations, thoughtfully designed and executed in the most luxurious of materials. Fault-proof service, abundance of activities, Instagramable views, Michelin-starred chefs, world-class spas, private helicopters, four-wheel-drives, chefs and tour-guides… the list really does go on.
See how the other half lives, put these on your bucket list or, if you're lucky enough to have the big bucks, plan your next getaway to one of these beauties ASAP!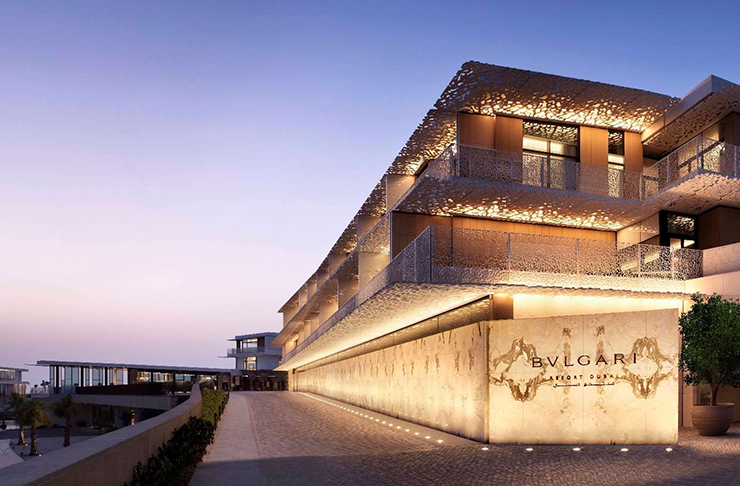 Bulgari Resort | Dubai
Guys, we're gonna break it to you straight—this is Dubai's most expensive hotel (which, in a city like Dubai, is really saying something), so, if you want the bragging rights to having stayed here, you better have some money in the bank. Dubai's Bulgari Resort is a collection of apartments, private mansions, a hotel, a boat marina and a yacht club sitting on a man-made, sea-horse shaped island. Referencing the Italian Mediterranean, the façade has a coral-like appearance, the exterior is marble, and the interior adorned in rare gemstones from around the globe. Stay here and dine in a restaurant led by a three Michelin-starred chef, walk through a secret Ancient-Roman style garden, relax in a luxurious spa and enjoy views of the Dubai skyline from the infinity pool… book us in!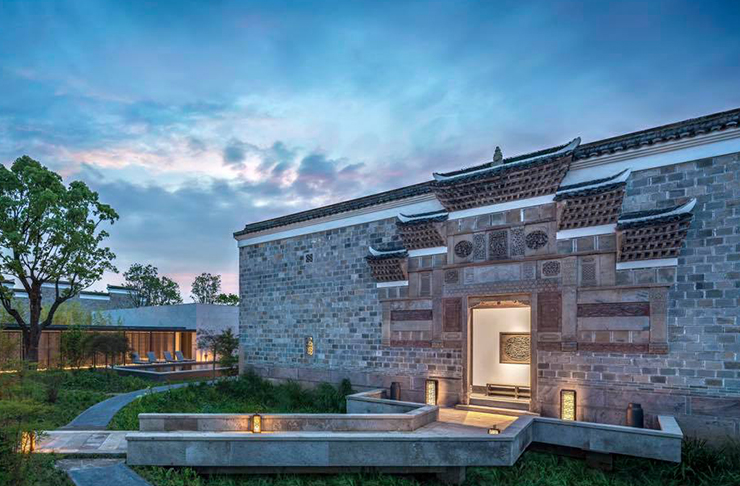 Amanyangyun | China
If you're after a hotel-stay to relax the body and treat the soul, Amanyangyun is for you. Located just outside Shanghai, this beauty lives among the trees of an ancient forest—could you ask for a more tranquil setting? Echoing its surroundings, the architecture incorporates wood, stone and bamboo, with a minimalistic interior of spacious, light-filled rooms. The complex features several private pools and outdoor fireplaces, as well as individual courtyards assigned to each of the Antique Villas. Perhaps the biggest highlight of the place is the spa, which features two pools, a yoga studio, thermal facilities and a range of treatments combining natural apothecary and Chinese well-being traditions of medicinal herbs and massages. For those of you looking to treat yourself to a delicious meal, you'll be glad to know that Amanyangyun houses three restaurants, serving up cuisines of the Jianxi region, Japan and Italy.
Park Hyatt | St Kitts
St Kitt's has been lucky enough to welcome the Caribbean's first Park Hyatt resort, and boy is it amazing! Sitting beach front, the villas are surrounded by endless blue ocean on one side and rolling green hills on the other. Take in the views straight from your villa, peering through the thoughtfully designed floor-to-ceiling windows, enjoy your own private gym, pool table and game room. Have a private chef cooking for you from a menu designed specifically for you by the executive chef. Take a hike among palm trees and enjoy a history tour from an island historian… and when you're back from your adventures, relax in the adjoined Miraval Life in Balance Spa!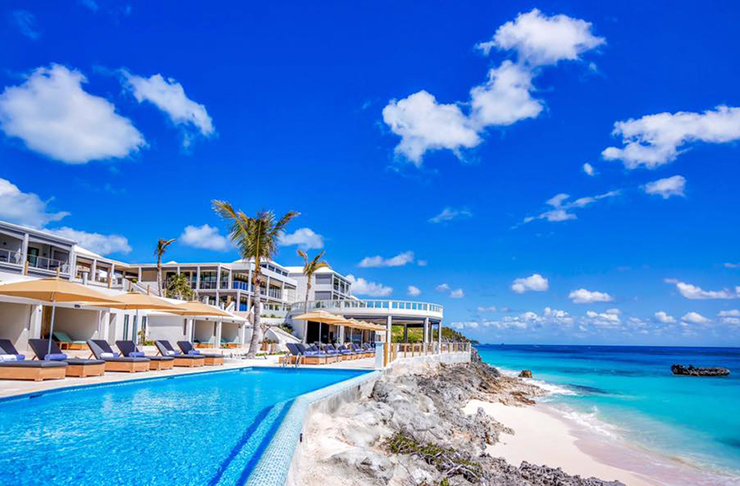 The Loren | Bermuda
Opened in April 2017, The Loren is Bermuda's first new hotel-build in over 45 years! Featuring a contemporary clean and sleek design, the complex makes extensive use of large windows, opening the property up to stunning ocean views and flooding the spaces in light. Each suite features floor-to-ceiling windows as well as a private terrace, from which you can watch Bermuda's famous turquoise waters glimmering in the sun. Dine in The Loren's degustation-style restaurant, party in its dark, clubby bar, and sleep off the hangover in its pristine bed sheets. And, if you're an art lover, make sure to check out the impressive in-house modern art collection!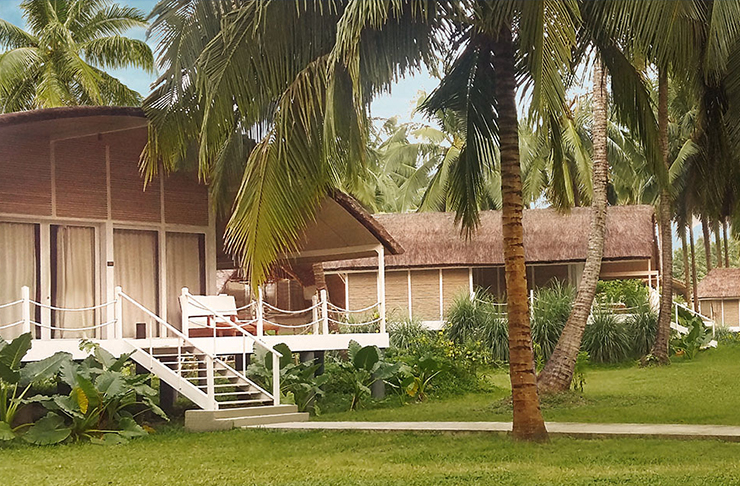 Taj Exotica Resort and Spa | Andamans
Located in an idyllic spot in the Bay of Bengal, India, Taj Exotica consists of fifty pitch-roof stilted huts designed in the Jarawa tribe tradition. Bordered by virgin white sands, mangroves and tropical forest, the place is surrounded by striking nature in every direction. Relax in the Exotica Spa and enjoy various water-sports on offer: you can snorkel, dive, and even kayak at night through mangroves, observing glowing plankton in the water! Once you've worked up an appetite from all the exploring, satisfy your hunger at the regionally inspired on-site restaurant which recreates traditional mainland dishes in a modern style.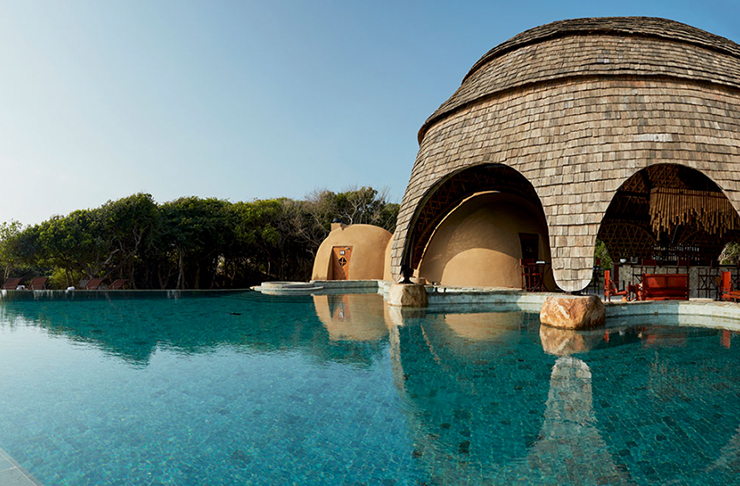 Wild Coast Tented Lodge Yala | Sri Lanka
Located between Sri Lanka's wild southern coast and the Yala National Park, this little gem has a safari-inspired aesthetic. The suites are tented, the floors teak and the walls canvas, with poster beds and luxurious, freestanding copper bathtubs. Surrounded by beach, sand dunes and rocky shores, the location is serene. Feast on Sri Lankan dishes at the open-air bamboo-clad restaurant, greet the sunset with a cocktail at the bar, splash around in the lodge's free-form wrap-around swimming pool… This is relaxation at its best!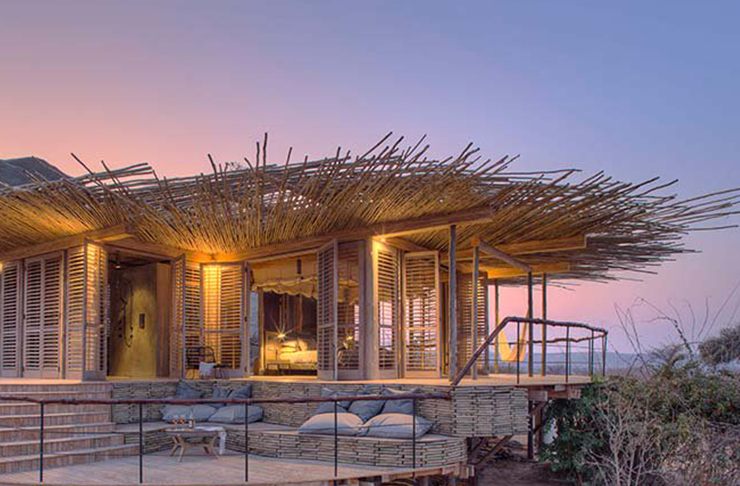 Jabali Ridge | Tanzania
Want to be one with nature? Tanzania's Jabali Ridge lets you do just that. Nestled into the stunning landscape of Ruaha National Park, the resort blends seamlessly into its surroundings. Sitting upon a rocky outcrop, the lodge provides unreal views of the vast plains stretching out in all directions. Filled with hand-dyed linen, woven-palm matting, cane chairs and iron light pendants within its wood and stone interiors, the suits have the feels of an upscaled local village-stay. Located in the stilted main lodge, the specialty gin bar provides a great spot for rendezvous. The most exciting thing, however, is the surrounding wildlife—we're talking elephants and rare lion hunting packs!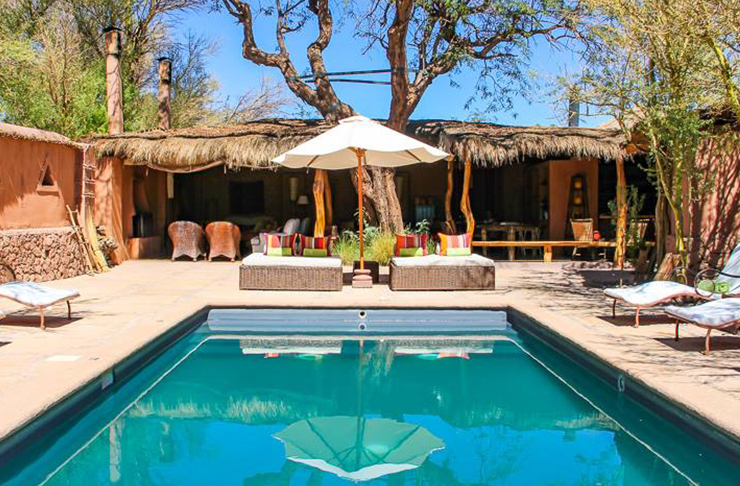 Awasi Iguazu | Argentina
Immerse yourself in the wonder that is the Argentinian rainforest, with roaming jaguars and toucans perched up in the trees. The Awasi Iguazu reserve consists of 14 stilted suites, hidden among the dense rainforest canopy. Each cabin has its own terrace and plunge pool, providing complete privacy. The interior mirrors its surroundings, executed in neutral tones with accents of botanical prints and paintings by local artists. The main lodge offers a great meeting spot where you can dine on multi-course meals and share a drink or two in the bar. The best part, though? Each suite gets its own four-wheel-drive and private guide, ready to take you wherever your heart may desire!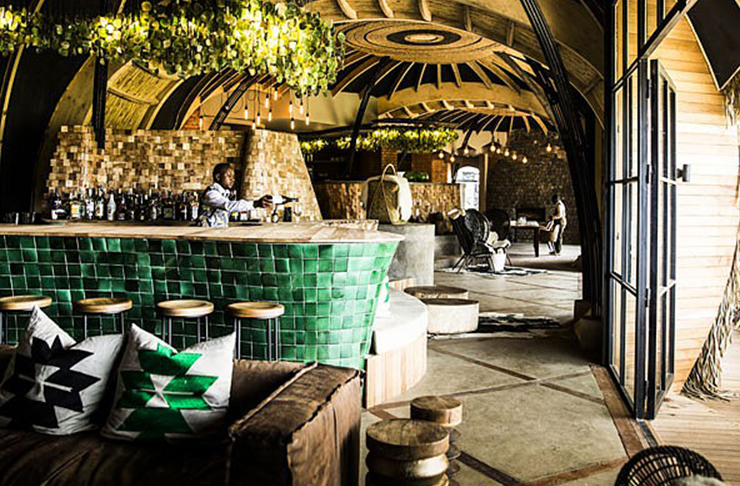 Bisate Lodge | Rwanda
How's the site of an eroded volcano for a thrilling resort setting? That's right, Rwandan Bisate Lodge sits the very amphitheatre of an ancient eroded volcano. Despite this, its six forest villas have all the privacy you could ask for, hitting among trees yet, still providing mad views of other surrounding volcanos. The villas themselves are made in the Rwandan tradition of domed thatch villas with circular fireplaces within, patterned textiles and private decks with woven railings. Dine on Rwandan-fusion slow-cooked dishes, washing them down with wine from the cellar. If you're looking for cool activities, don't miss out on the local tea and coffee tasting experience! Both crops flourish in the region, so this is your chance to enjoy the perfect brew in its native surroundings!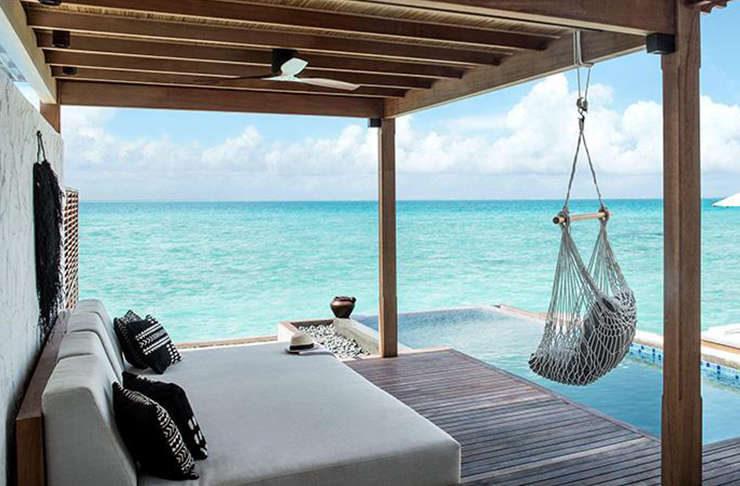 Fairmont Maldives Sirru Fen Fushi
Oh, the Maldives… turquoise waters, white sands… and where better to take it all in than from an over-water or beach-facing villa? At the Fairmont Maldives, you can do just that! You'll also be enjoying a private spa, pool and BBQ amenities! In-house restaurants provide a spectrum of international cuisines to feast upon, and the pool bar—Onu Onu—a perfect place for a sunset cocktail. Take a sunset dolphin-watching cruise, and don't forget to visit the underwater sculpture museum created by British artist Jason deCaires Tayler!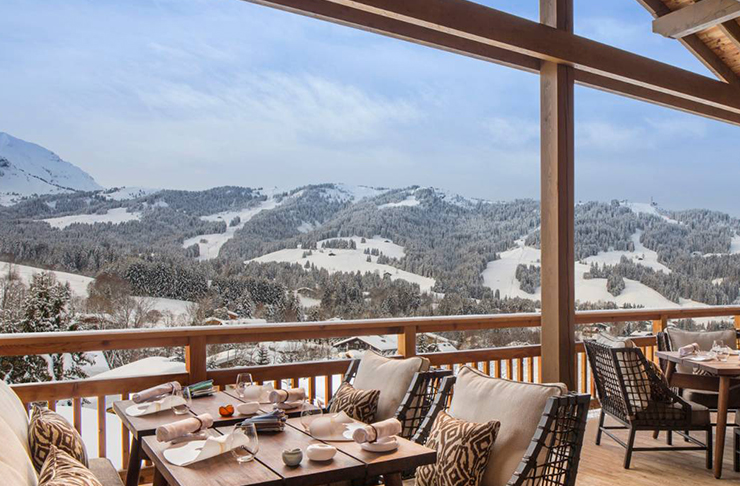 Four Seasons Megeve | France
Open during two seasons only, Four Seasons Megeve offers two experiences that couldn't be more different from each other. One thing's for sure, they're both to die for. In the winter, ski 227 miles of local slopes, with an in-house ski valet and ski concierge, who will ready your gear and plan your skiing itinerary based on the day's conditions. In the summer, enjoy hot-air ballooning, canyoning, mountaineering and golfing. Dine at a two Michelin-starred restaurant and drink from a stunning wine list. Relax in the region's largest spa with an indoor/outdoor pool which features underwater music and, in the evening, curl up in front of the fireplace. Oh, and don't forget to take advantage of the in-house helicopter!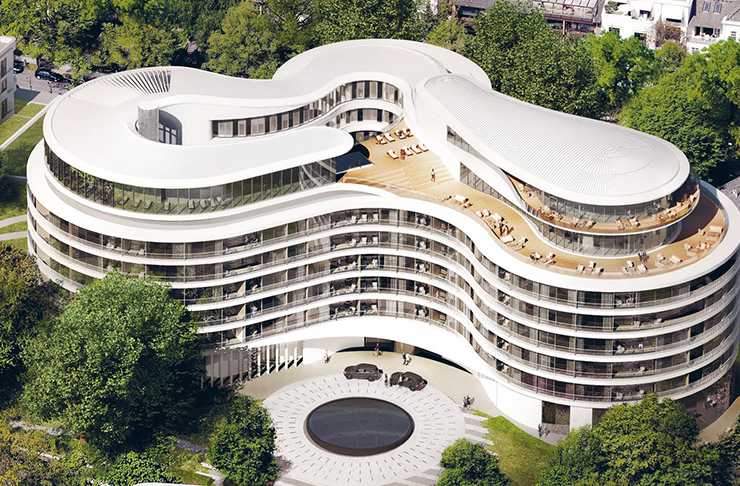 The Fontenay Hamburg | Germany
Designed by a Hamburg-born architect Jan Stormer, The Fontenay has an ambitious curving design which allows for each of its rooms to have a scenic view, with glass walls flooding its spaces with light. The hotel includes a gym, indoor/outdoor pool and adjoining spa. Located in the heart of the city, you won't be stuck for things to do! One of Germany's most exciting cities, Hamburg has over 700 years of history as well as an abundance of artistic and architectural displays—set out on a private art tour and discover city's gems!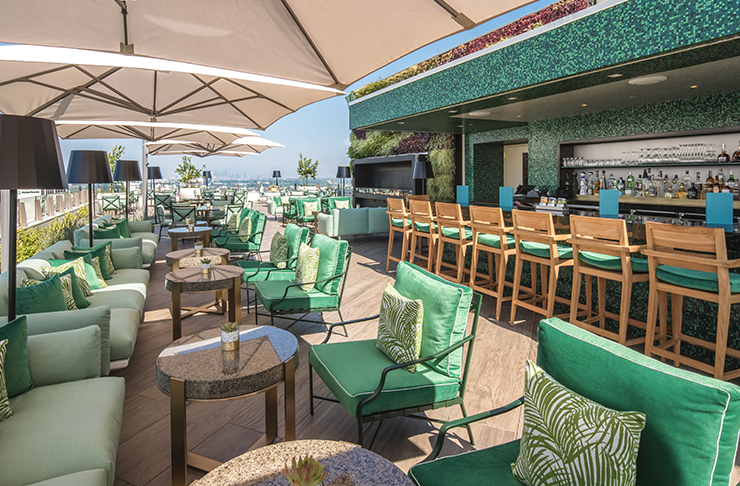 Waldorf Astoria Beverly Hills | California
If you're looking to live like an A-lister, look no further than Waldorf Astoria Beverly Hills. In true 90210 style, the service here is impeccable, the décor luxurious and the amenities top notch. We're talking a private wellness area with a spa and gym, dining room, full kitchen, and a stunning rooftop pool. Treat the shopaholic within with a tour of the boutiques. Take the in-house car to Rodeo Drive and expect nothing less than VIP treatment, with pre-selected pieces ready for you to try on at every stop. Want to shop after-hours in private? That can be arranged! Better yet, why not get a selection delivered straight to your suite and do the shopping there? The possibilities are endless.
Image Credit: Bulgari Resort, Amanyangyun, Park Hyatt, The Loren, Taj Exotica Resort and Spa, Wild Coast Tented Lodge Yala, Jabali Ridge, Awasi Iguazu, Bisate Lodge, Fairmont Maldives Sirru Fen Fushi, Four Seasons, The Fontenay Hamburg, Waldorf Astoria Beverly Hills