In what will set a new precedent in Queensland's efforts to offer a world standard in ecotourism escapes, the Spicers Scenic Rim Trail has officially been approved by the government and is on track for completion in late 2019.
Dotted with state-of-the-art eco cabins across two separate sites, the five-day trail will cover a 55-kilometre walking track across SEQ's pristine Scenic Rim, connecting existing walking tracks in the National Park to create one of the largest walking trails in the country.
Extending from Mt Mistake to Spicers Peak Nature Reserve through parts of Main Range National Park, the Spicers scenic Rim Trail encompasses sub-tropical rainforests, ancient eucalypt forests and breathtaking, untouched heathland.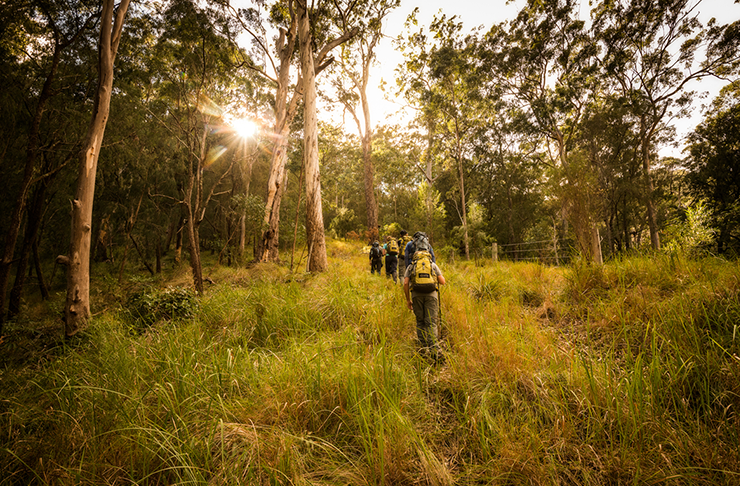 Privately funded by the Turner family, founders of Spicers Retreat, they already have a long history of championing ecotourism in and around their properties, with over 5,500ha of protected land, nature refuges and a $20 million Wildlife Centre at their Hidden Vale project in Grandchester under their belt.
Once officially open, the Spicers Scenic Rim Trail will become a part of the Great Walks of Australia and will showcase some of the incredible varying landscape we have right here in Queensland.
Founder Jude Turner welcomed the government's recent approval of the project noting her personal love of the area. "Having grown up in the region, my passion has always been to share it with others," she said. "I felt that Queensland deserved to be represented in the Great Walks of Australia collection with an experience that could rival guided walks in other parts of Australia and New Zealand. The Spicers Scenic Rim Trail will do just that."
With the trail and eco-cabins set to open to the public in late 2019, keep up to date with progress and to book your spot, here.
Image credit: provided