Broadbeach's bustling city scene is easily sidestepped with a wander down its eatery lined boulevard, a trek to the beach or an indulgent night out with all the trimmings. Don't get us wrong, Broadbeach's central locale and popular stomping ground does get pretty biz-ay. But unlike neighbouring Surfers Paradise, it comes without the wayward teens. Sip, chomp and bask in Broadbeach and all its glory!
Here are all of the best things to eat, drink and do in Broadbeach. You're welcome.

Elk Espresso
Whether you're after a green AF salad with all the trimmings or a serious stack of waffles with buttermilk fried chicken, Elk Espresso has got your back. Located on the bottom floor of the Oasis Shopping centre, it's the perfect morning coffee catch up point or arvo wind down pozzie. Fit with charming baristas and indulgent raw treats, hang around for after-hours Spiced Rum and Ginger Kombuchas.
The Loose Moose
Buckle in for a killer time at The Loose Moose with its long timber tables, fully stocked bar and cheeky chaps behind it. Think: Dive bar meets southern saloon. And you'll be pleased to know they're open from breakfast 'till late 7 days a week. Sweet Jesus Buffalo Wings, Jumbo Hot Diggety Dawgs and an impressive burger menu, including the Cranberry Chook makes their food pairing with the bar offerings something else. We're talking 25 beers and 160 whiskeys from around the globe. Hands down one of the best things to do in Broadbeach any night of the week.
Moo Moo Wine Bar and Grill
Boasting an award-winning menu, Moo Moo's dishes out mouthwatering Tomahawks, Wagyu Brisket and huge Rump Cap Roasts to satisfy all your meaty cravings. Head on down with a full wallet and an empty belly to indulge in succulent plates that will make you shout "moooo-r, please!" Milk the bar for all it's worth while you're there with more than 21 pages to choose from.
Gemelli Italian
There's a reason why Gemelli has a raving fan club. If not for their handmade pasta dishes, then definitely for their traditional Italian pizzas and impressive cocktail menu. A stop into Broadbeach just isn't complete without a swanky dinner out to this Italiano feasting spot—without the pricetag.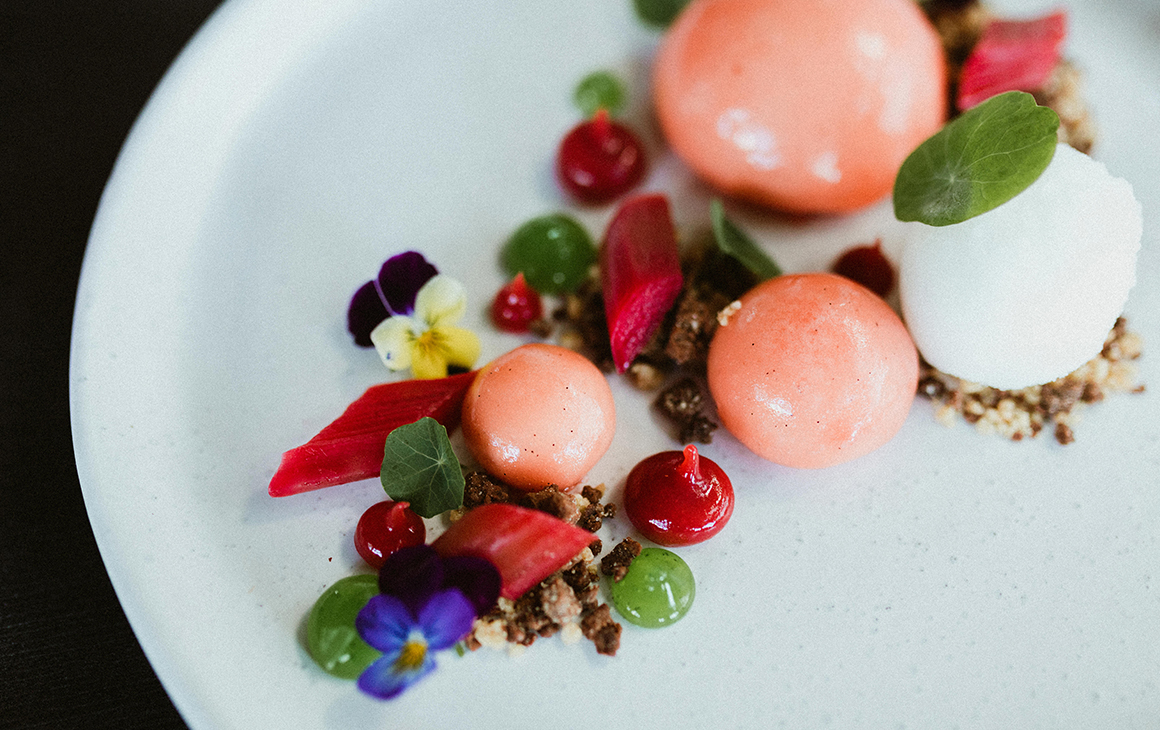 Social Eating House
We have six words for you. Slow roasted salt bush lamb shoulder. Coming to Social Eating House for a small bite to eat, just won't do. Because, put simply, the menu is overflowing with stuff that meaty dreams are made of. Not a carnivore? No worries, there's also scallops, soft shell crab, mouth-watering sashimi and oysters. And don't even get us started on their beautiful plating. Fancy AF and deffo one to impress the in-laws or out of towners.
Hideaway Kitchen And Bar
Fried honey crab wontons, wagyu beef dumplings, and we're just gonna say it—the best JFC Chicken Karaage on the whole of the Gold Coast. Hideaway Kitchen and Bar have seriously good taste. It's almost like they've chosen the best Asian fusion dishes from history and then made them entirely their own. Suited to sharing, choose from smaller plates and larger dishes—or opt for the banquet and you'll never leave hungry. And for the hospo eaters, Mondays are 50% off all dishes.
Main Street Burger Bar
The Gold Coast's burger scene is outta control. But Broadbeach's own Main Street Burger Bar is a fierce competitor. Magnetising locals and tourists alike, boutique brews and juicy chews is what this place is all about. Leave the calorie counter at the door and scoot in for 100% grass-fed beef, locally sourced ingredients and sneaky booze filled milkshakes. Interesting dishes like the coconut crumbed Teriyaki fish burger and crispy heaven Troppo Chook will have you coming back time and time again.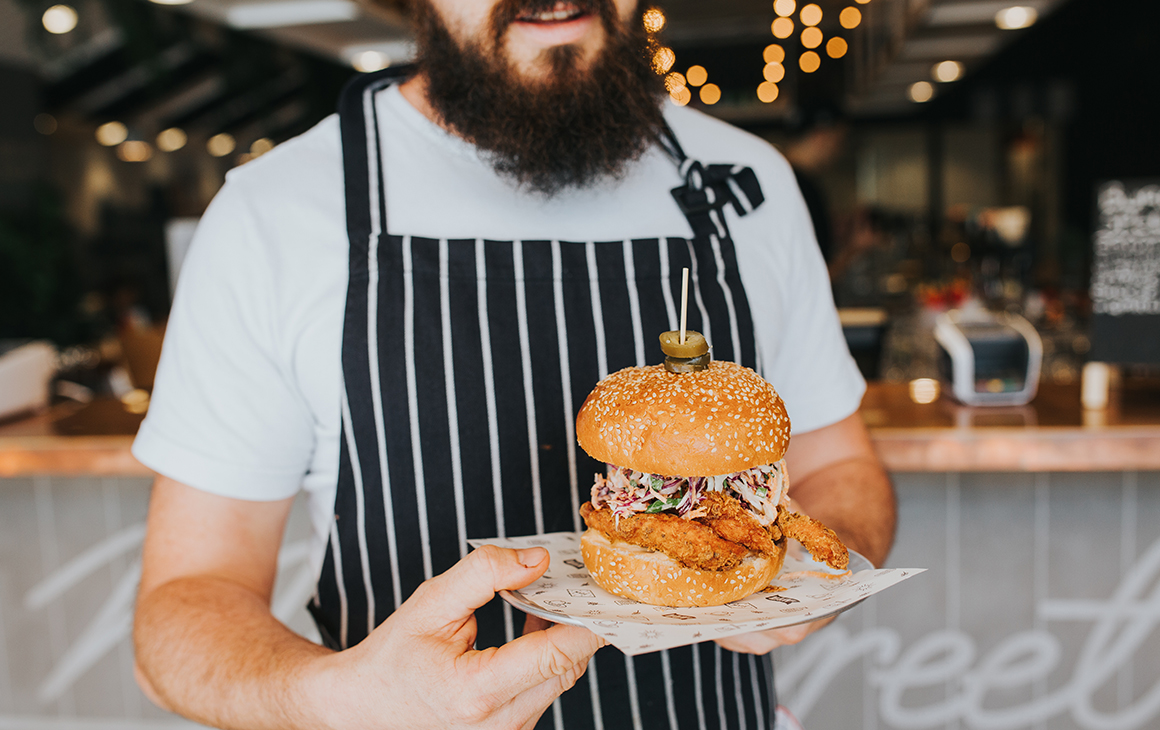 Harajuku Gyoza
It's no wonder the team at Harajuku Gyoza are so freaking happy all the time. With dishes like bao eggs benedict and wobbly soufflé pancakes on offer for brekkie, there's no way your day could be anything but sunny side up. Take your pick from outdoor patio seating or peer through the arched doorways to find dimly-lit booths behind Harajuku's in-house micro craft brewery. Come night time and crowd faves like the duck, three cheese or Nutella gyoza start plating up. Oh yes, gyoza heaven is a real place and you just found it.
Nineteen At The Star
The creation of local legends Simon Gloftis and Billy Cross, a visit to Nineteen at The Star will not easily be forgotten. A fanciful 110-seat modern Australian restaurant overlooking The Darling hotel's luxe infinity pool with wrap around views of the shimmering Gold Coast skyline. Featuring a floor-to-ceiling cellar with a doozy of a wine list (think: 500+ bottles), the restaurant adjoins a swish-as-hell lounge bar complete with a six-star fit out and staggering capacity for 500 guests. Nineteen at The Star also boasts lavish private dining areas and another exclusive 80-person seat VIP bar that's connected via an internal stairway.
Bloke In A Bar
For the footy fans among us, your chances of running into Denan Kemp at Broadbeach's Bloke in a Bar are pretty high. After all, Denan's recording studio for popular online show The Locker Room is on-site. Live interviews with footy faves are often caught alongside beer towers and Americana eats. Pull up a stool, grab a couple of mates and sit back while watching NRL from one of many footy-plastered screens. Basically, one of the best things to do in Broadbeach for any die-hard footy fan.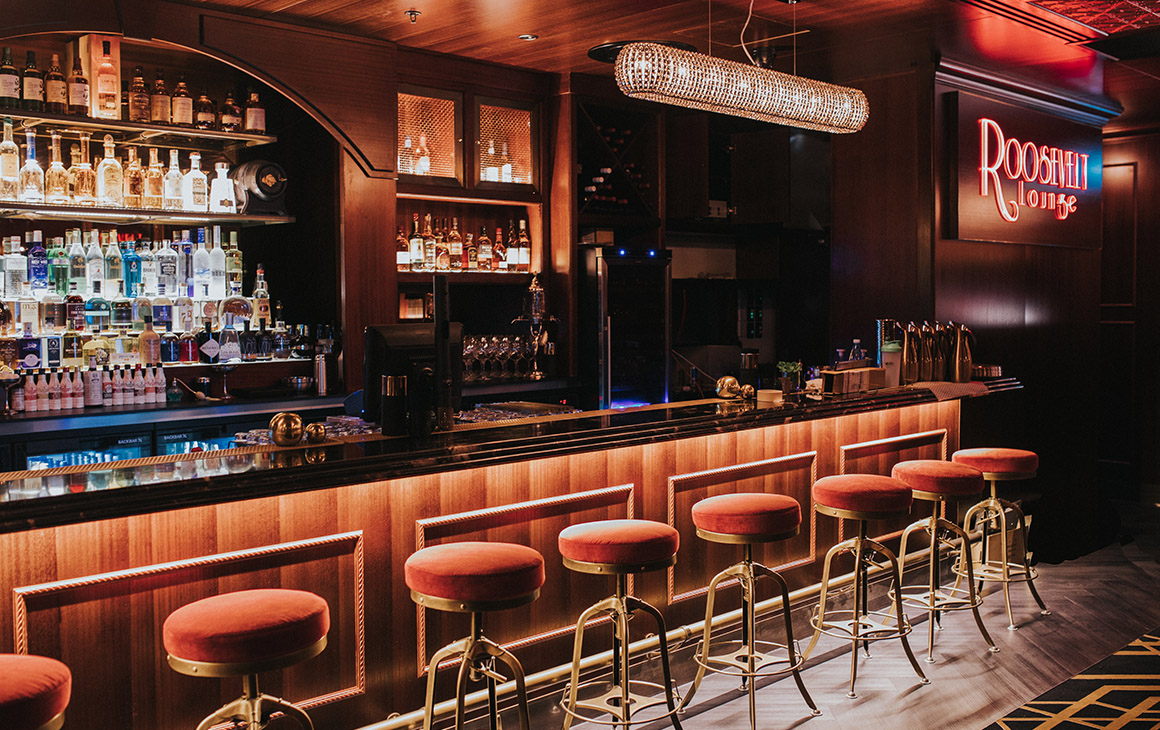 The Roosevelt Lounge
Plush maroon velvet chairs, a long glass top bar and private Hollywood booths gives this 1930's inspired bar real charm. But you'll have to search hard for The Roosevelt Lounge. A discrete side entrance leads you back in time, to an era of frivolity, glamour and giggling celebs. Okay, we can't guarantee the celebs part, but you'll sure feel like one after a night of sipping fortified wines and sinking into exquisite vintage armchairs all while crooning sax tunes play out in the background.
Aloha Bar And Dining
A quick stumble down a dark alley (no seriously, the one just next to East) is Aloha—the palm frond filled mirage on the horizon and your new favourite drinking hole. Fit out with Hawaiian decor, secret hideaway rooms and a bar that is always pumping, Aloha's hidden locale filters out the riff raff and leaves you to peruse their huge cocktail list at your leisure while bopping to tunes. One of everything, please.
Garden Kitchen And Bar
We love lounging. And if sprawling out on lush green grass under a cute umbrella on a bean bag sounds like your idea of fun, you've found your place. Garden Kitchen and Bar is a local fave in Broadbeach for events, simple yet delish eats and basically any arvo drinking activity. Plus, it's connected to The Star and right across the road from Pacific Fair. Tipsy treat yo-self shopping trip, anyone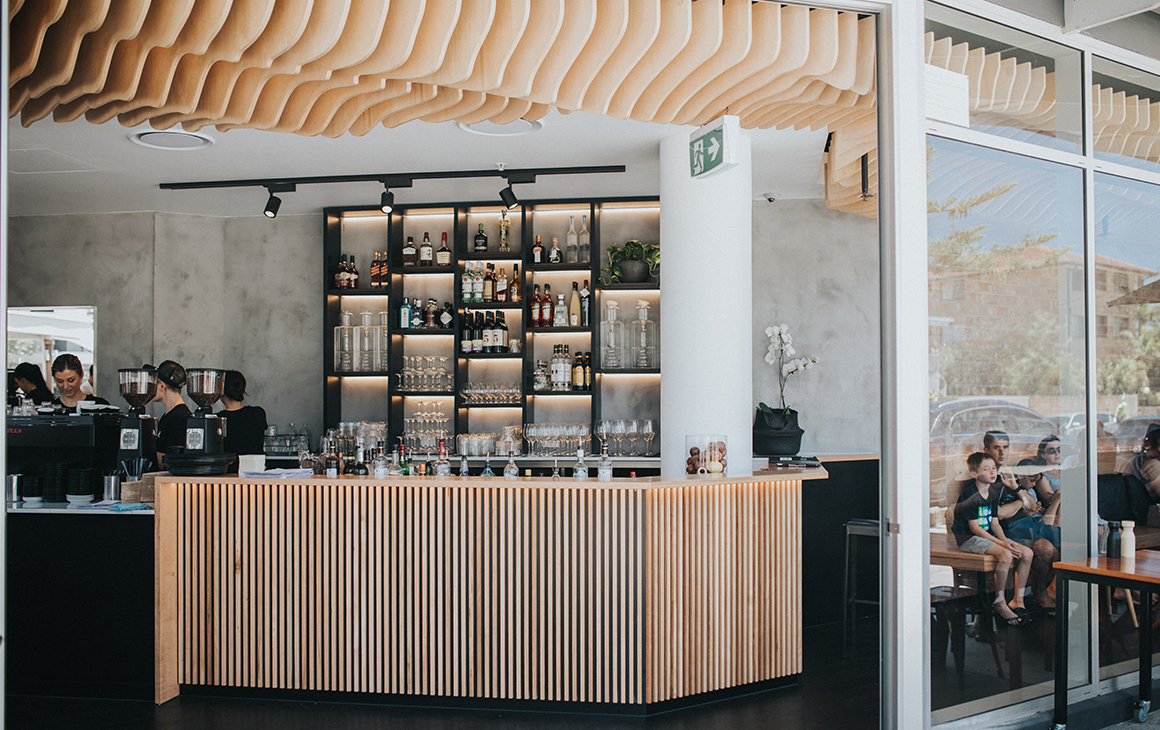 No Name Lane
Dreaming of a weekend away in Melbourne but don't wanna fork out the flight cashola? Enter: No Name Lane with their Melbourne-esque styled cafe. Come night, this little beauty transforms into a raving cocktail bar. While long time Broadbeach locals would remember No Name Lane's impressive coffee skills, they've now turned the heat up nek level. Get amongst epic espresso martinis, $10 all day everyday paired with an antipasti menu or shared tapas dishes for a guaranteed good time.

Pacific Fair
Every Gold Coaster among us has spent a little bit too much time at Broadbeach's infamous and affectionately named, Paccas. C'mon, with 400+ stores, who can blame us? Whether it's their expansive spilling water fountain display, selection of outdoor bars or impressive eating quarters homing some of your faves (Hakataya Ramen, Comuna Cantina and Cowch Dessert Cocktail Bar to name a few), Pac Fair just makes us wanna open our wallets like we're ballers.
Oracle Boulevard
Mosey down to Oracle Boulevard in the heart of Broadbeach and take your pick from a selection of cute as a button boutique stores. Trinkets, fashuun and beauty salons make this little collection one with something for everyone. A fresh hair chop for the fellas at Blade & Brother, a schzoozh for the ladies at Toni & Guy and then outfits for two from D2 by Digby's and casual cool Element by Talia Munro. You're basically Mr and Mrs Smith. Well worth a stroll.

Azure Spa And Fitness
All that eating and shopping sure does take a toll on the body. Yet another exquisite offering by The Star, Azure Spa and Fitness transports you to a tranquil oasis to refuel your exhausted self. Choose from their indulgent treatment menu including luxe facials and massages to signature body treatments, plus services just for the gents. We can't go past The Blissful Trio. Hot stones and a cleansing back massage, followed by exfoliation, a purifying facial and stress-busting scalp massage. The perfect thing to do in Broadbeach after a hard day or with your lover (maybe they're the same thing).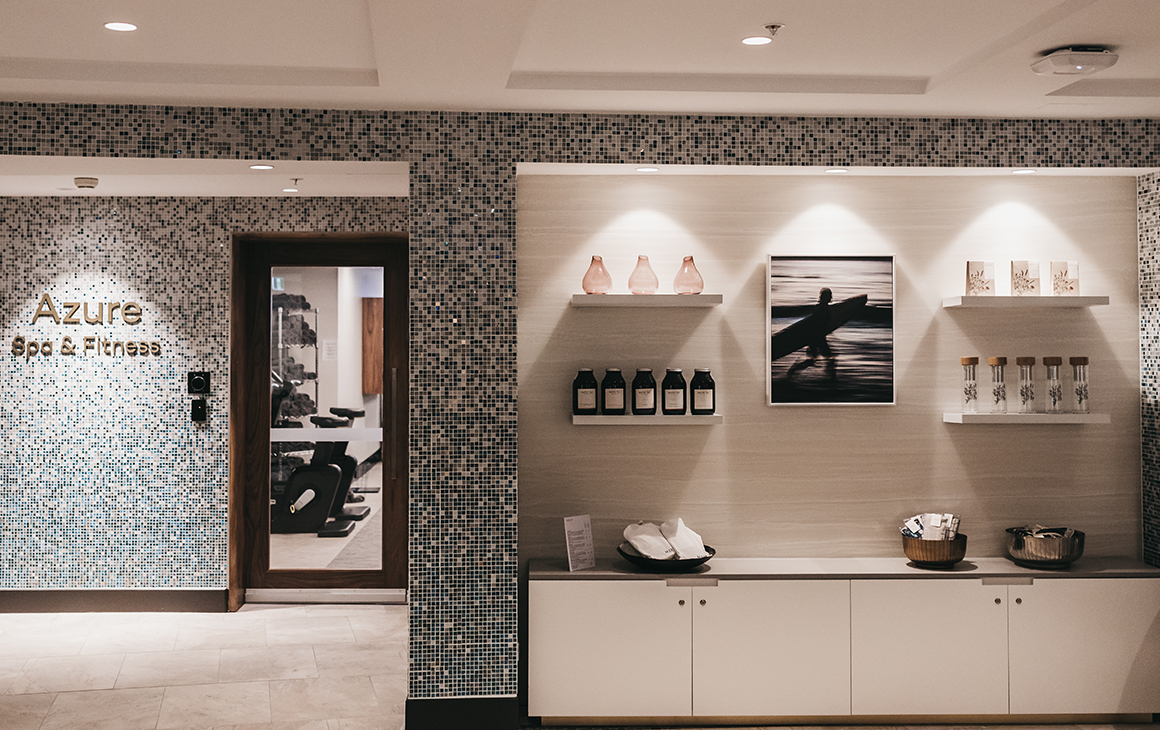 Couple Of Bucks In The Pokes
While you're at The Star, you may as well throw a couple of bucks in the pokes and try your luck. With a selection of bars inside and all kinds of gaming tables, you may just leave a millionaire. We mean, it's not likely, but it's worth a shot. All in on black!
Double Zero Pizza Masterclass
Fancy yourself a bit of a whiz in the kitchen? Take those creative culinary skills next level with a Double Zero Pizza Masterclass. Every first and third Saturday of the month gives you the chance to learn how the big guys make those delicious Napoletanas. All ingredients are included as are helpful tips along the way. At $79 a pop, you'll enjoy a complimentary wine pairing and course notes to take home.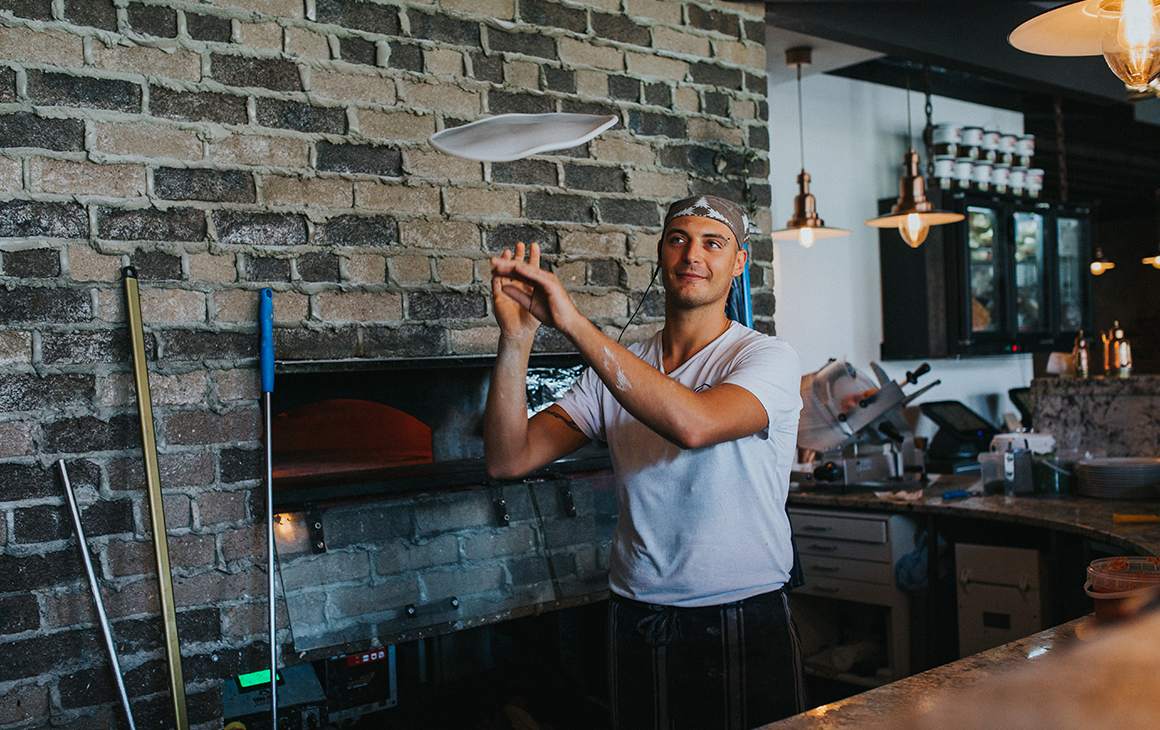 Catch A Flick
Order popcorn buckets the size of small babies, large frozen nonsense and slurp your heart away to a new flick at Event Cinemas Pacific Fair. Feel like splashing some cash? Indulge in the luxury of Gold Class just because. You know that fancy alternative to regular movie viewing that mum and dad used to steer your eyes away from? Yep, now you can enter the magical wonderland, recline back and even order hot snacks and cocktails delivered straight to you. This adulting thing goes alright, sometimes.
Beach Walk Ft. Ice Cream
Order a double scoop from Movenpick Ice Cream and wander down to the foreshore. Aaah, there's nothing quite like feeling the sand between your toes, having a sunset in sight and a frosty cone in hand to set the tone for an afternoon of Broadbeach loving. Movenpick use all types of natural ingredients so basically it's just fruit and 100% guilt-free!
Worked your way through Broadie? You deserve a medal! Next up, try out our fave places in Mermaid Beach.
Image Credit: Hayley Williamson and Brooke Darling for The Urban List