Now that we've got your attention, may we introduce you to ZeQickle—just the most badass food truck the Gold Coast has ever seen. Oh, snap!
Imported all the way from the States, this beefy ex-Mexican Fed Ex van is looking uber cool after a custom fit-out including kitchen, ZP neon lights, and pumping sound system.
This crew never do things in halves. So we'd not expect any less from the lads who single-handily turned the Gold Coast burger scene on its head upon opening Ze Pickle exactly four years ago (happy freakin' birthday, fellas!!).
Already on their way to world domination, one burger at a time, local boys Aaron, Nathan, and JD have big ambitions to spawn a whole brood of baby Ze Pickles, in the way of hole-in-the-wall joints and mobile trucks. Not surprisingly they've chosen their adoring GC fans and much-loved Burleigh Hill to unleash their first ZeQickle—the food truck.
And you lucky buggers get all the presents!
They'll be serving up hundreds of "Chee-ze" burgers and their new house-made bubble gum lemonade—totally FREE. We shit you not!
Make a beeline for Burleigh Hill this Sunday, November 6 when burgers will be dished out from 3pm, but we advise you rock up early 'cause they won't last long. If you snooze and miss out, keep your eyes peeled for ZeQickle at select events and festivals in and around the Gold Coast this summer, where they'll be cooking a streamlined, rotating menu of their fave burger creations. F*ck yeah, boys—killing it!
Details: From 3pm, Sunday, November 6 at Burleigh Hill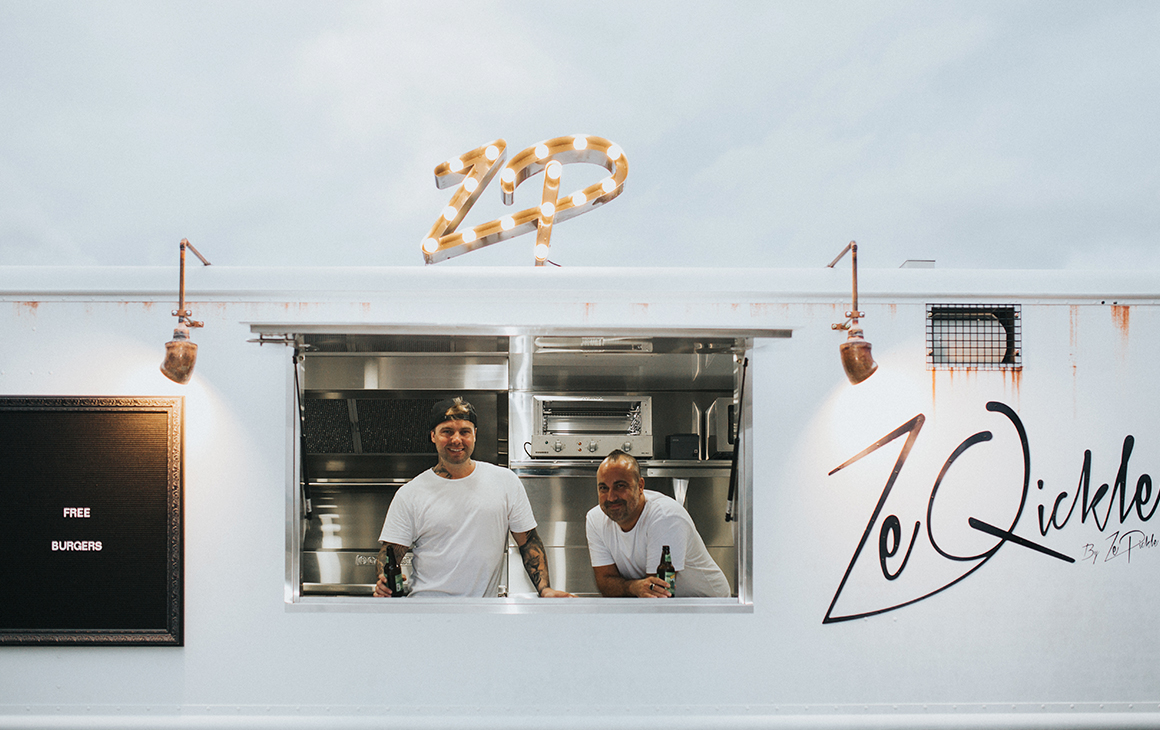 Photo Credit: Hayley Williamson for Metropolist