2019 is heating up with some pretty epic collaborations and this latest from adidas Originals and Fiorucci is delivering the goods.
Teaming up for a creative collaboration celebrating authentic style and inclusivity the adidas Meets Fiorucci collab delivers energetic pieces with co-branding and iconic design cues.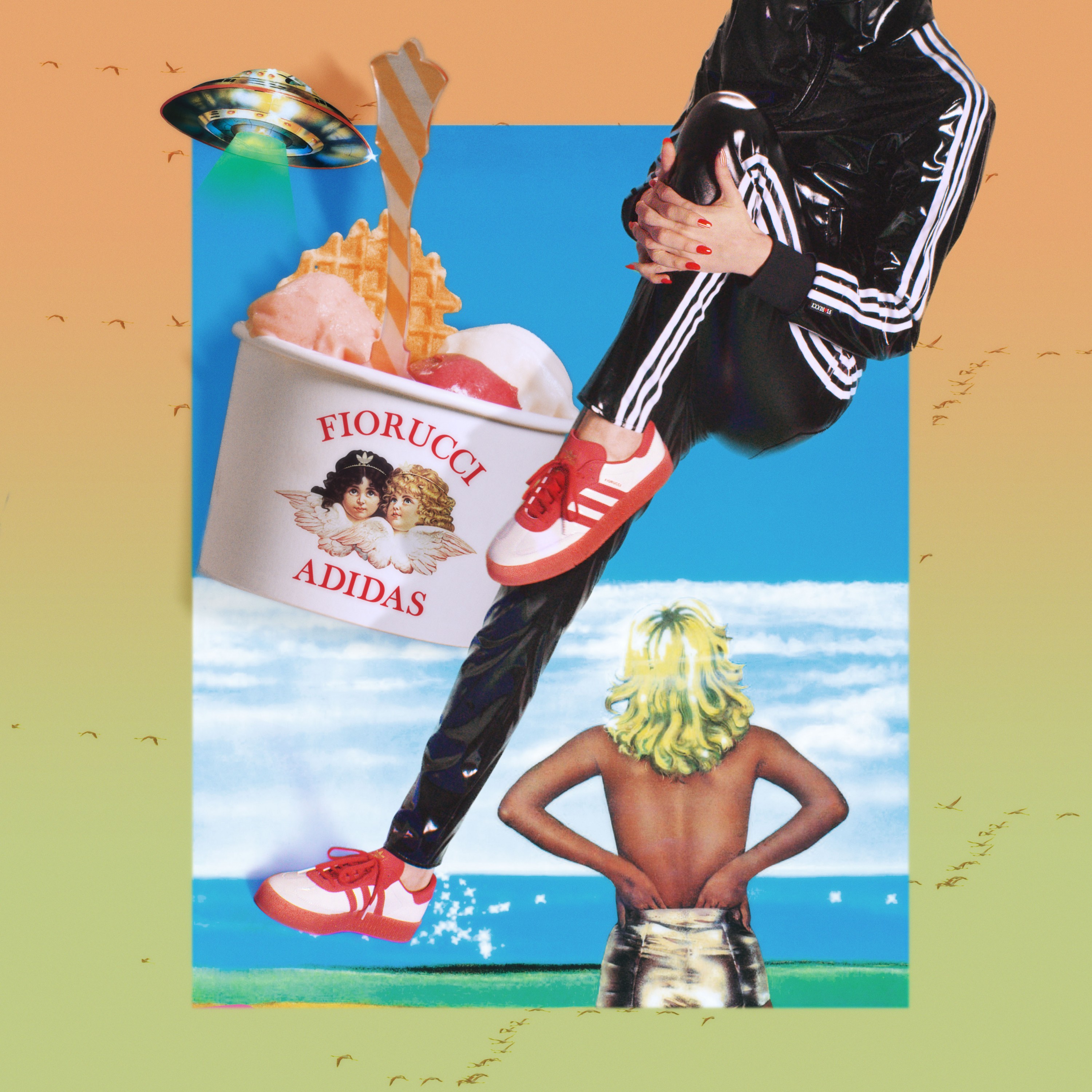 Fiorucci dominated the 70s and 80s, with their iconic cherub logo and edgy graphics. The cult Italian label then underwent a resurgence in 2017, relaunching with a modern take on their much-loved aesthetic and becoming one of the Italian streetwear brands to watch. A natural alignment with adidas Original's approach and appreciation for youth culture has brought these brands together for an impressive collaboration.
Discussing the collection, adidas Originals Senior Design Director, Ebru Ecron, said "the inspiration behind the collection draws very naturally on the vibrant, exciting and ever-changing Fiorucci visuals paired with classic feminine adidas silhouettes and materials. The goal was to create a fresh summer collection that reinterprets adidas through an energetic and carefree female lens."
And they've nailed it. The collection itself features some knock out pieces; a vinyl black take on the classic adidas Firebird tracksuit set, a t-shirt featuring the distinct Fiorucci cherub logo, and a pair of Samba Rose sneakers to top it off.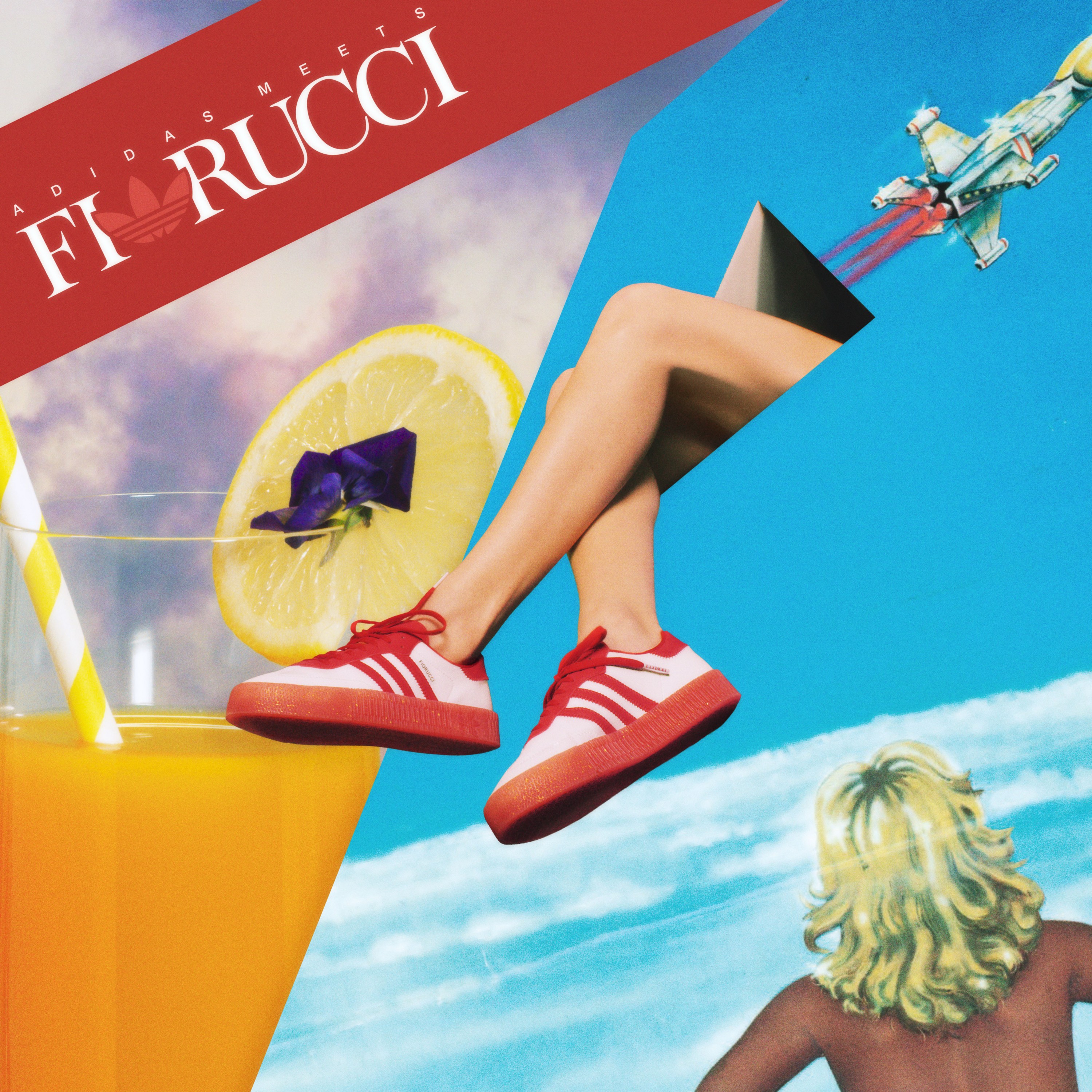 The campaign is incredible too. Shot by Jean-Pacôme Dedieu, taking on his recognisable creative touch, the images feature collage style graphics, bright colours and an effervescent feel.
The adidas meets Fiorucci collection drops worldwide on February 15. Shop it here.
Image credit: adidas Meets Fiorucci.