This year's Australian Houses Awards have been doled out and the judges have spoken. Chosen by a panel of industry experts, one Gold Coast home stood out from the rest: this modest Cantala Avenue House in Miami.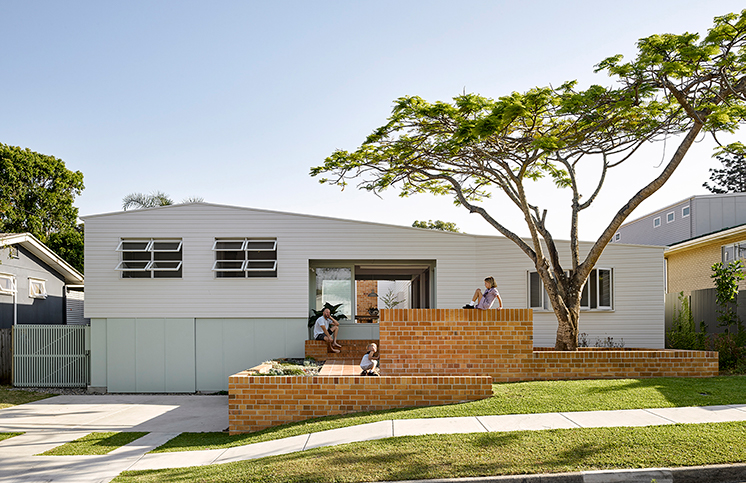 You might not look twice at it if you passed it by in the street, but that's the point: this year's prize was awarded to a house that fit well within the broader context of the world's current challenges, meaning something that brings us to reflect on what's truly important and and essential to our lives in order to live well.
We could all do with less stuff, and this year's winner is a great reminder of that. Built with sustainable and affordable materials, the house "rejoices in the idea of simplicity with a design that mirrors the no-fuss nature of the Australian home."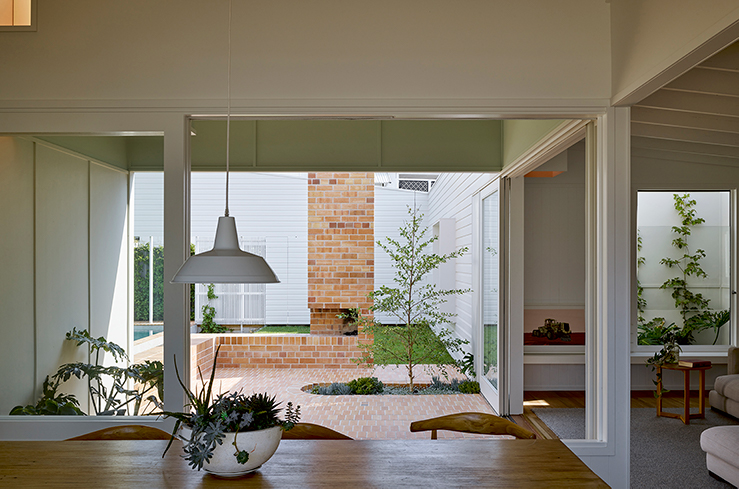 Designed by architect Matthew Eagle, the Cantala Avenue House an interesting alteration and addition of a ramshackle 1970s-era house with white timber and exposed brick. The house is seen as a contemporary reinterpretation of a traditional beach shack, with a built-in communal area pushed to the street edge, blurring the lines between public and private space.
The house might seem small, but the spaces are so functional, you don't really need any additional bells and whistles on what is essentially every miminalist's dream.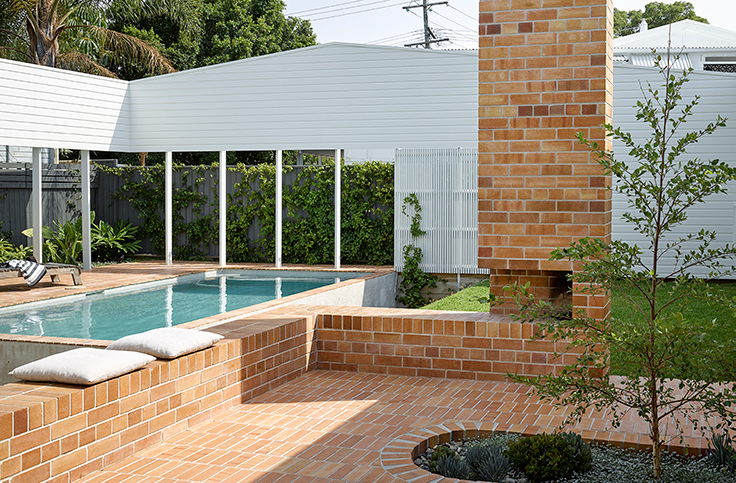 Every year, the Houses Awards seek to uncover emerging talent and celebrate the industry's leading designers who challenge architectural norms and explore the true meaning of "home"—the Cantala house is a good example of that.
With plenty of open and light-filled spaces, the house looks cosy and inviting; while not lavish or expansive, it exudes respect and thoughtfulness, which is something the world needs a lot of right now.
On an architectural inspo binge? Check out the most stunning Airbnbs on the Gold Coast.
Image credit: Christopher Frederick Jones