If you're searching for a business muse, a goosebumpifying startup story or just a really, really good set of sheets, stay right where you are.
We've rounded up some of the fiercest local women in business; pouring cups of ambition by the gallon, dreaming big and designing their futures on their terms, right here on the Gold Coast.
Chills at the ready, here's our pick of the coolest female-owned businesses on the Gold Coast.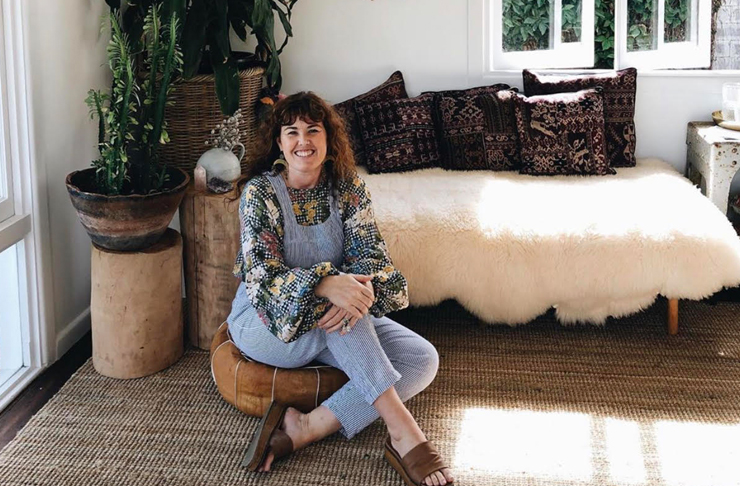 Rachael Valentine | Craft Parlour
Deeply grounded in the mission to share joy, The Craft Parlour's founder, Rachael Valentine had a vision to put a spotlight on local artists and creatives. To create a place where "people can step out of their busy lives, connect with themselves and be a part of a special community".
Designed to allow students to give something a go without having to enrol in a fully-fledged TAFE course, The Craft Parlour offers three-hour, half-day and full-day workshops. Hosting around 15 crafty workshops each month for kids and adults, Rach has recently introduced overseas craft tours to her repertoire, feeding the creative souls of those in Morocco, Bali and India.
The Craft Parlour relocated back in 2019, from Palm Beach to their new digs in Lemana Lane, Miami. The move and subsequent reno coincided with their regular popup. So, coordinating a self-managed reno and crafting with 3000 kids fell too close for comfort, but the team headed full steam ahead. The perfect expression of Rachael's drive to achieve what she sets out to conquer.
Rachael credits much of their continued success to the support of the local community. "Everyone really gets behind new ventures," she says. "We've relocated premises three times in over five and half years, and the GC community keeps showing up on our new doorstep to cheer us on! It's really such an honour to be part of this loyal community."
Lauren Roe | I Love Linen
It's hard to believe that just seven short years ago I love linen's office was a kitchen bench. Founded in 2013, Lauren held a clear vision to "create an online destination filled with beautiful designs for all your rooms in your home, and all the special moments in your life".
In particular, Lauren was passionate about building a female-driven, creative and inviting brand to showcase her French linen and dreamy wares. It only takes a short scroll of their emporium to feel an overwhelming nostalgia for cozy snoozes.
Now a team of eight, Lauren adores running her business from the Gold Coast. "There's so many beautiful shoot locations on the Coast, Byron and the Sunshine Coast for us to enjoy all year 'round," she says.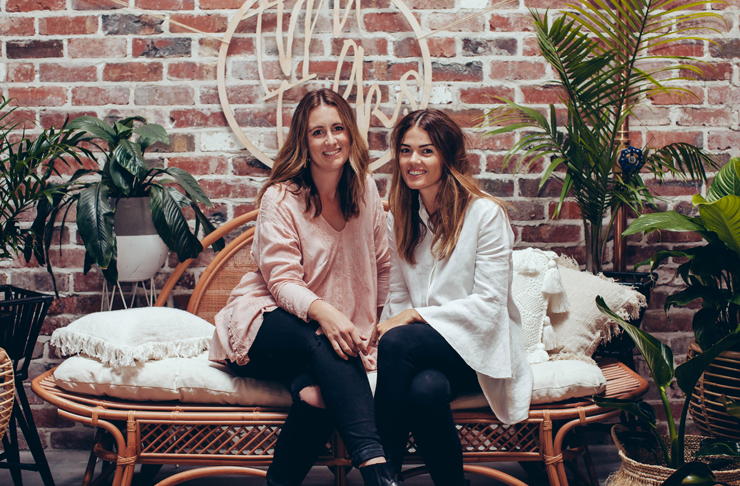 Marissa Bowden And Sarah Schoeller | The Village Markets
Two ladies. Five children. Two corporate job redundancies and a ripper goal to be a part of the transformational business culture on the Gold Coast. Power business duo Marissa and Sarah founded one of the Gold Coast's best female-led businesses over a decade ago.
"Originally The Village Markets was a hobby," Sarah says. "At the time, we felt the Gold Coast was lacking an event with a true sense of community, that was family-friendly and celebrated local talent."
Raising five children between them, a few years in Marissa and Sarah decided that TVM was a full-time job. And 12 years later, you'll catch them trading twice per month at Burleigh Heads State School and quarterly at Stones Corner in Brisbane. Marissa describes The Village Markets as "a curated lineup of boutique market stalls in fashion, vintage, art, homewares and lifestyle brands as well as street food, live music, pre-loved rack sales and the best Sunday morning vibes".
The pair have also written an e-book about starting a business, created a range of sustainable market essentials and won awards like Griffith University's Outstanding Alumni Award and Destination Gold Coast's Industry Storyteller of the Year, while also achieving finalist status in Cosmopolitan Magazine's Women of the Year Awards.
But if you thought it couldn't get any better, these stellar ladies still have more to give. With an online community spanning 119k, the pair are launching a series of TVM Talks networking events later this month.
Marissa muses that providing a launch platform for thousands of startups and watching many go on to achieve incredible success has been a real highlight. "Becky Jack from Peony Swimwear, Tones & I and brands like Kivari were all involved at The Village Markets in their early days," she says. Sarah continues that "our event has been embraced by locals and it's been this support that has seen the business continue to thrive".
Kim Ferguson and Emilia Lorena | Mo's Desert Clubhouse
Imagine meeting your new best friend at Burning Man, then reuniting to create Mo's Desert Clubhouse, an eclectic music and arts warehouse back in Burleigh Heads. Well, that's exactly what dream team Emilia and Kim did, with support from Kim's hubby, Christian.
If you've been following for a while, you'll know that Mo's story has had its fair share of highs and lows, though shines with a tale of true resilience. Now licensed with a fully-fledged performance stage, a rehearsal studio and four offices for creative hire, this grunge haven hosts a wide range of charity events, film nights, music workshops and more.
A home to creatives, the Mo's vision was always to create a space to celebrate original music, art and creative enterprise on the Gold Coast. Kim, who also co-owns Beats Cartel with Christian says that the Gold Coast is full of incredible talent.
"There's no shortage of skilled musicians, artists, creatives looking to do their thing. We're so stoked to be able to provide that support and space for them," she says. Emilia continues, "I love the local feel on every street of the Gold Coast, we feel right at home here."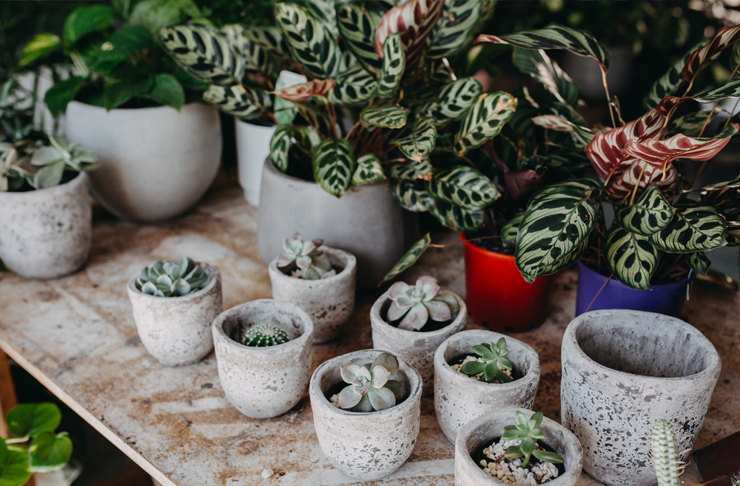 Lauren Lance | The Borrowed Nursery
What started as helping a few mates prepare their wedding's centrepieces has transformed into an unstoppable local business offering a bespoke approach to plant hire. Originally located in Miami, the biz outgrew their locale in two short years.
Now nestled within a Mermaid Beach sidestreet, The Borrowed Nursery is every budding gardener's dream. Lush greenery-lined walls, a careful selection of pots and homewares—best of all, the space is available for event hire too. Having been featured in print publications like Frankie, Hello May and Hooray, founder Lauren Lance says that she's always been inspired by retail stores and cafes in Melbourne and Sydney.
With a background in Interior Design, Lauren says she's always wanted to create something unique on the Gold Coast. "We've recently experienced so much growth in the retail and event industry and there's so much opportunity for more in the future as the community continues to grow," she says.
Claire Dryden | The Green Marquee
If you've ever stayed until the end of a festival, a market or an event, you'll be familiar with bulging bins, littered floors and enough empty plastic cups to build a small fort out of. Claire, the founder of The Green Marquee was all too familiar with this too and dreamed of a more sustainable way of coming together on the Gold Coast.
"Events tend to generate a lot of waste through single use items and The Green Marquee aims to run gatherings that don't create this issue," she says.
Located deep within Ground Currumbin, TGM's (and Claire's) home the Ecovillage in Currumbin Valley offers private events and weddings where eco-friendly decorations hang from trees, handmade furniture lines aisles and in-house catering is designed to create a waste-free experience. "We feel really lucky to live where we do," Claire says. "We find that people really get behind small businesses here on the Gold Coast and we've felt that every month."
Looking to find out about more inspiring women on the Gold Coast? Check out these local female foodies who are killing it.
Image credit: Supplied