We've seen some pretty outrageous collaborations in 2020 (no we're not talking about Crocs X Post Malone), but this latest pairing takes the cake—literally.
Award-winning Miami-based distillers Granddad Jack's aren't afraid of a plot twist when it comes to their spirits. We've sipped concoctions like sticky date moonshine, barbershop coffee liqueur and last Christmas, their famous pavlova gin.
We were stoked when they revealed they were bringing back the popular, festive tipple but this time, they're teaming up with Burleigh hotspot Tarte Bakery to create some booze-infused treats.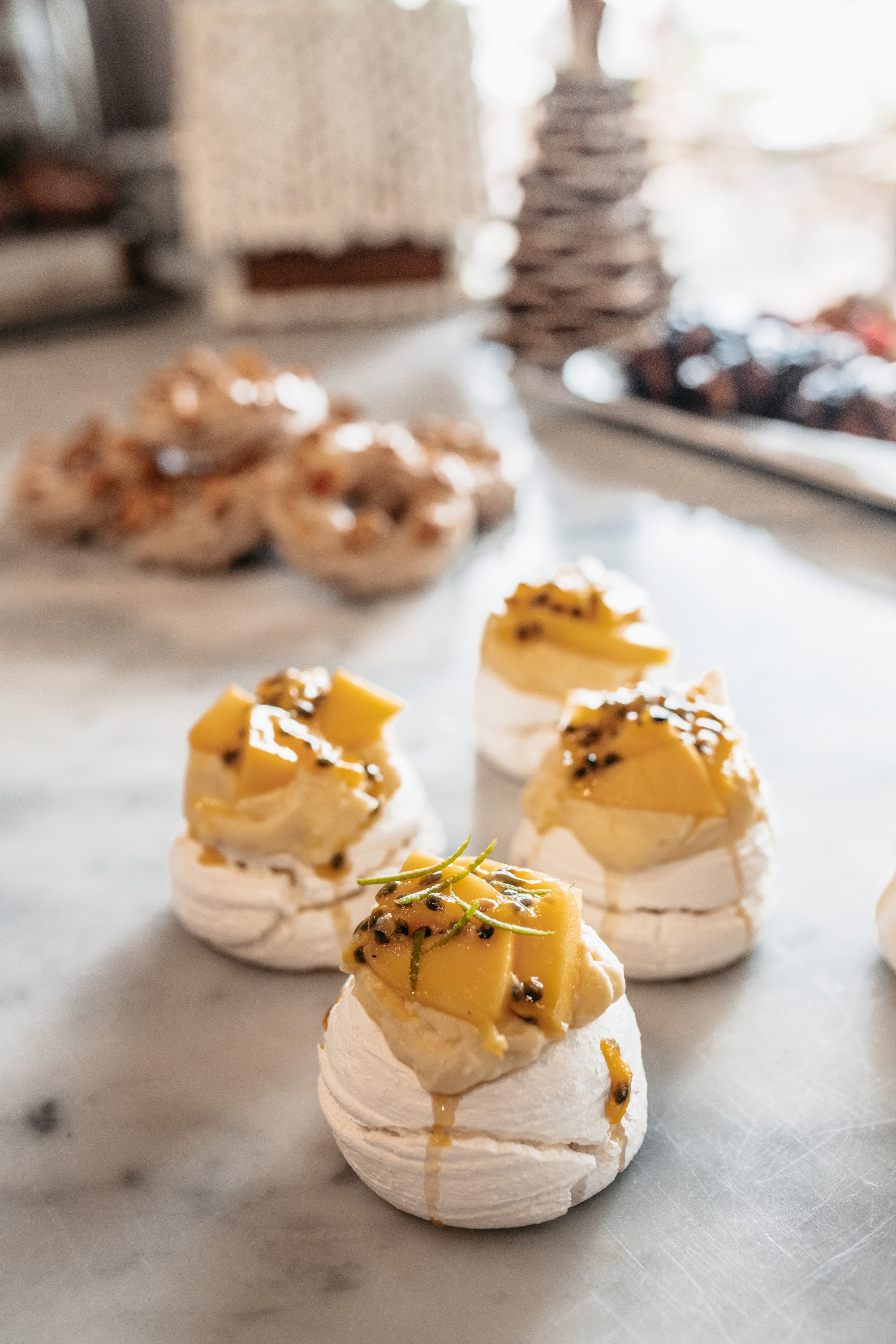 Tarte, which has been pumping out drool-worthy eats since it opened its doors in August, will be slinging a gram-worthy, limited edition pav from this Sunday. Think a melt-in-your-mouth meringue with a soft centre, Grandad Jacs pav gin, mango gel, cream patisserie, topped with fresh mango and passionfruit and candied lime zest. Yep, we dribbled a little bit too.
While over at the distillery, you'll find a special Christmas gift box for sale, stocked with 750ml pavlova gin, glassware, a jar of meringue kisses from Tarte and extra goodies to create the GJ's signature Christmas Martini Cocktail. They'll set you back $150.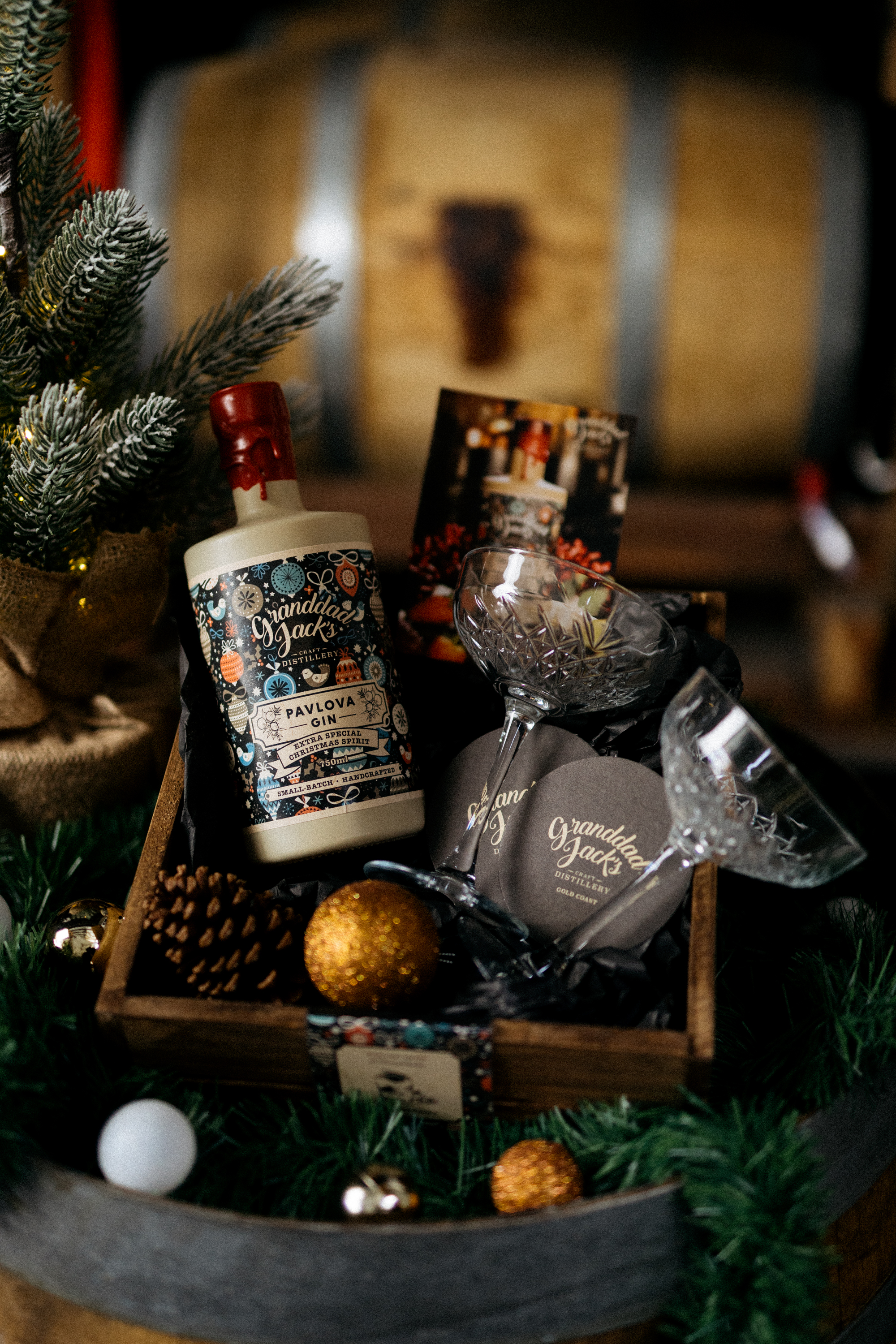 Granddad Jack's co-founder and distiller Luke Ridden said it was a no brainer bringing back the special gin for a second year, "It was the most loved release of 2019 and all year people asked us to bring it back. We thought it was the perfect way for Granddad Jack's to bring in summer."
"We love working with local businesses and if you haven't noticed, we have a sweet tooth. We've been a lover of Tarte pastries and couldn't think of anyone better to collaborate with on these sweet little treats."
Tarte owner Chloe Watts agrees, "Grandad Jack's are an awesome local brand who share the same homegrown ethos as us and deliver a truly epic product that we're proud to showcase."
"It seemed obvious to honour the pavlova gin in the best Christmas treat there is—the pav. We wanted to incorporate the gin in a way that respected the flavour and adapted well into the other flavour profiles. It's a little twist on mum's pav that boasts the best gin made down the road."
Tarte's delicious, boozy pavs will be available for their Burleigh eatery from this Sunday, while the gin gift boxes which make the perfect Christmas gift can be picked up from the distillery's Miami tasting room. It really is the most wonderful time of year.
The Details
What: Granddad Jack's x Tarte Collab
When: Starting Sunday 13 December for a limited time
Where: Tarte Bakery & Cafe (Burleigh) & Granddad Jack's (Miami)
For more information, click here.
Feeling festive? Here's where to find all the best Christmas markets on the Gold Coast.
Image credit: Brooke Darling Photography