Setting up a bar in a known entertainment hub is one thing. Brisbanites head downtown or to the Valley or West End in droves every weekend so any venue in those areas is sure to pick up a bit of walk-in business if it looks cool enough.
Those publican pioneers who decide to establish their bars in Brisbane's suburban areas, which are not usually considered night-time drinking destinations, however, have to be pretty sure that they are offering something unique and interesting.
The best bet for Brisbane bars to be successful in the 'burbs seems to be when they create an atmosphere that is relaxed and comfortable so as to encourage locals to pop in on a regular basis, but with enough moxie to entice everyone else to venture away from the regular party zones.
Here are a handful of Brisbane's best bars that are worth flouncing out to the 'burbs for.
Claret House Wine Bar | Teneriffe
The Teneriffe Woolstores are hardly the first place you'd go looking for a sophisticated wine bar, but believe us, you will find one there. Claret House is something of a wine-lovers' Mecca in Brisbane so if you're into that particular beverage, you really must stop by, chat to the savvy staff and enjoy a glass of wine or five and some amazing food.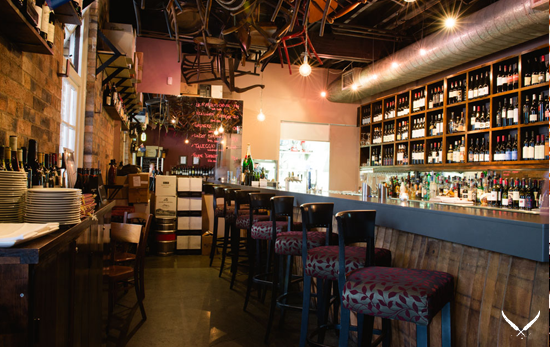 Junk Bar | Ashgrove
This wonderful little Brisbane bar in the suburbs has long been an Urban List favourite. Hidden behind a sliding door in the heart of Ashgrove, inside Junk has a kind of quaint charm that makes you feel as though you're just hanging out in your artsy lounge room with a bunch of other cool mofos. There's even live music to be heard at the venue now, in an added-on hillbilly hideaway room known as the Skukum Lounge.
Padre Bar | Woolloongabba
The Padre Bar folk have done an excellent job of creating a chilled hangout that is pretty damn cool in every respect. It can be relied on for good music, sexy drinks and simple but stylish décor. And it's just across the road from the Mater Hospital, so if your nose starts bleeding or you go into labour, you know decent medical care isn't far away.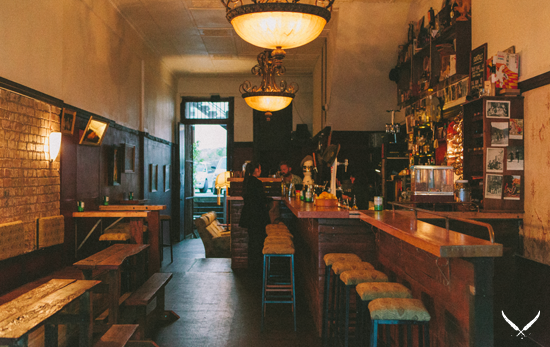 Southside Tea Room | Morningside
The cool kids from the band The Grates have run this awesome suburban Brisbane bar in Morningside for a while now. Not only is it a bright and happy place to stop by during the day, since 2012 it has been running as a bar at night as well. The retro theme makes Southside Tea Room a lot of fun but they are serious about crafting delicious cocktails, and the nosh on offer is top shelf as well.
Room 60 | Kelvin Grove
There is always something going on at this little hot spot in Kelvin Grove which often features live entertainment such as bands and stand-up comedy, as well as film nights and even… erotic novel readings. This all takes place in a cosy vintage setting, and did I mention board games? Room 60's a suburban Brissie bar with the lot.
Artie & Mai | Albion
The rustic ambiance of Albion's Artie & Mai on Sandgate Road is reflected in their beautifully constructed menu, delightful cocktail options and range of craft beers and ciders. You'll want to visit just for the chance to hang out in such an elegant old Brisbane building, too.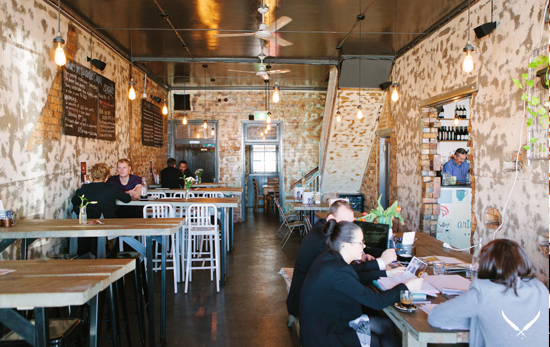 Shady Palms | Stones Corner
If you haven't been to Shady Palms yet, you surely will have heard of it at least. This cruisy bar hits all the right notes when it comes to eating and drinking. This is a proper gastronomy pub so the food is superb and there are few more pleasant surroundings in old Brisbane town to enjoy a few beers. No wonder this suburban Brisbane bar is so popular.
Click here for more of Brisbane's best bars!
TUL Note: Hailing from the 'Paris of the South,' Bundaberg, Dan Colasimone is back in Brisbane after spending the better part of a decade living overseas. He also writes about sport. He once completed an Arts degree. Twitter: @DanColasimone
Image credits: Geoff Zabell, Daniel Maddock, Hannah McCawley